Most commonly known as the "Halo", at Tacori we "Bloom" your center diamond to add some extra sparkle to your ring!
No matter which bloom you choose, a Tacori Bloom is a gorgeous design detail that will make heads turn with its added pop of sparkle. Tacori Blooms perfectly wrap around the center stones for a seamless blanket of diamonds.
Here are 5 Ways to Bloom Your Diamond.
Spotlight Bloom
Offers perfectly-placed diamonds positioned beneath the circumference of the center stone to transform the shape or style of the diamond and add extra spotlight sparkle.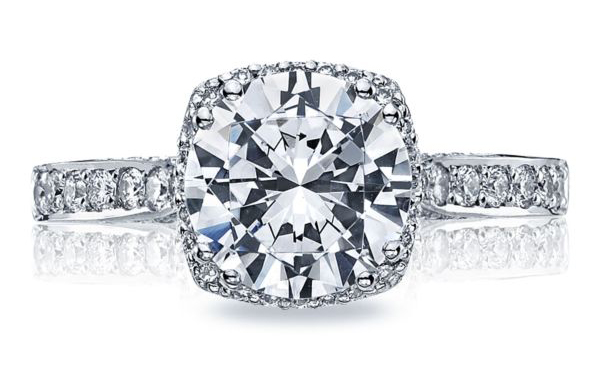 Dantela
STYLE 2620RDLGP
$5,120.00 USD IN PLATINUM
Not including center diamond
Traditional Bloom
Consists of bright cut diamonds that encircle the center stone on the same plane. With minimal metal visible, this is a classic bloom that can make a center diamond look up to 30% larger.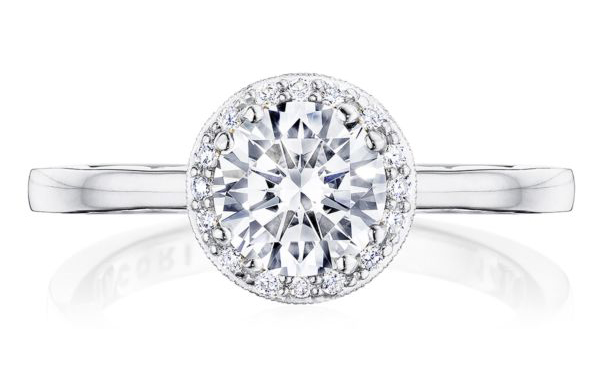 Coastal Crescent
STYLE P101RD65FW
$1,890.00 USD IN 14KT WHITE GOLD
Not including center diamond
Diamond Intense Bloom
Larger diamonds and more diamonds on the Bloom, combined with very minimal visible metal equals a bigger Diamond Intense Bloom.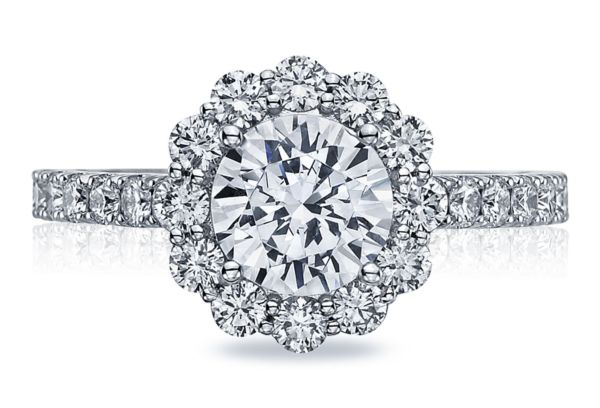 Full Bloom
STYLE 37-2RD7
$8,060.00 USD IN PLATINUM
Not including center diamond
Decorative Bloom
Intricately detailed designs that give a totally unique look. Whether it's Art Deco, Edwardian style or simply "Vintage", the Decorative Bloom has tremendous heirloom appeal.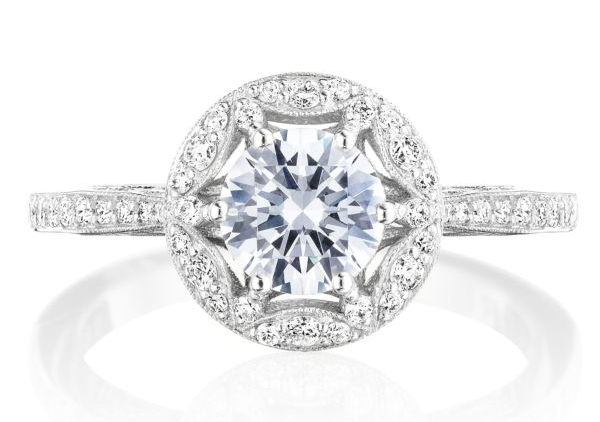 Crescent Chandelier
STYLE HT2568RD6
$5,690.00 USD IN PLATINUM
Not including center diamond
Double Bloom
Twice as nice! Two strands of diamonds, one encircling the top of the center diamond and a second wrapping around the side of the stone, create spectacular detail.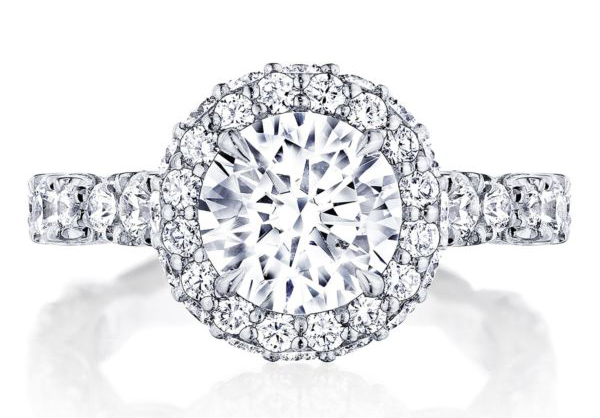 RoyalT
STYLE HT2653RD8
$14,390.00 USD IN PLATINUM
Not including center diamond