From Left to Right: Haig Tacorian, Chairman & Founder; Nadine Tacorian Arzerounian, COO & Design Director; Gilda Tacorian, Founder; Paul Tacorian, CEO
We could think of no better way to celebrate National Sibling Day than with a spotlight on the brother-sister powerhouse duo at the helm at Tacori.
Paul Tacorian, Chief Executive Officer, officially became the second-generation family member to lead Tacori when he took over for his father, Haig Tacorian, in 2016. Nadine Tacorian Arzerounian has the dual role of COO and Design Director, where she's led the design vision for the past 16 years.
Both Paul and Nadine have grown-up with the Company and have overseen literally each and every Tacori engagement ring for the past two decades.
So in honor of the this closely-knit brother-sister-led family business, we asked Nadine and Paul Tacorian the question all Tacori girls are wondering: which Tacori engagement ring is their personal favorite?

Curious? Here's what Paul, our CEO, selected.
He chose style number HT2229A from the Classic Crescent Collection and said that he loves this ring design because "this is the ring that started it all. It has the original iconic Tacori crescent design which marks a significant time in the history of Tacori. It has beauty from every angle and focuses all the attention on the center diamond. You can also see the Tacori difference in these small details, and the handcrafted in California Tacori touch."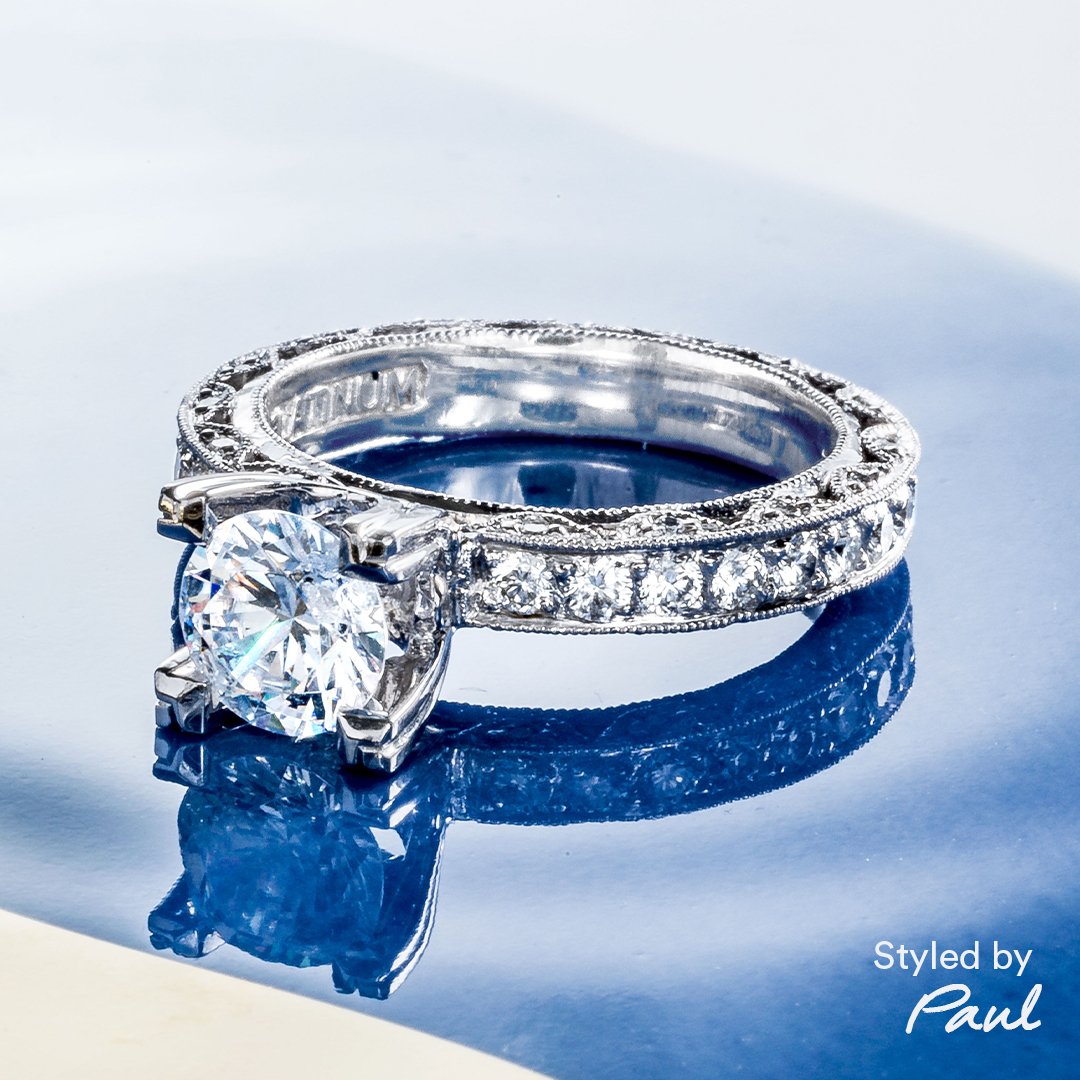 Classic Crescent
Not including center diamond
Nadine, COO and Design Director, selected style number HT2627RD from the RoyalT Collection, and said this, "Ladies! Here it is…the solitaire that will set you apart from all your girlfriends! There's such beautiful simplicity from the aerial view, showcasing the diamond. At the same time, there's such intricate attention to detail on the inner face of the ring. I love this ring, and I know that you'll want to show off the details for years to come."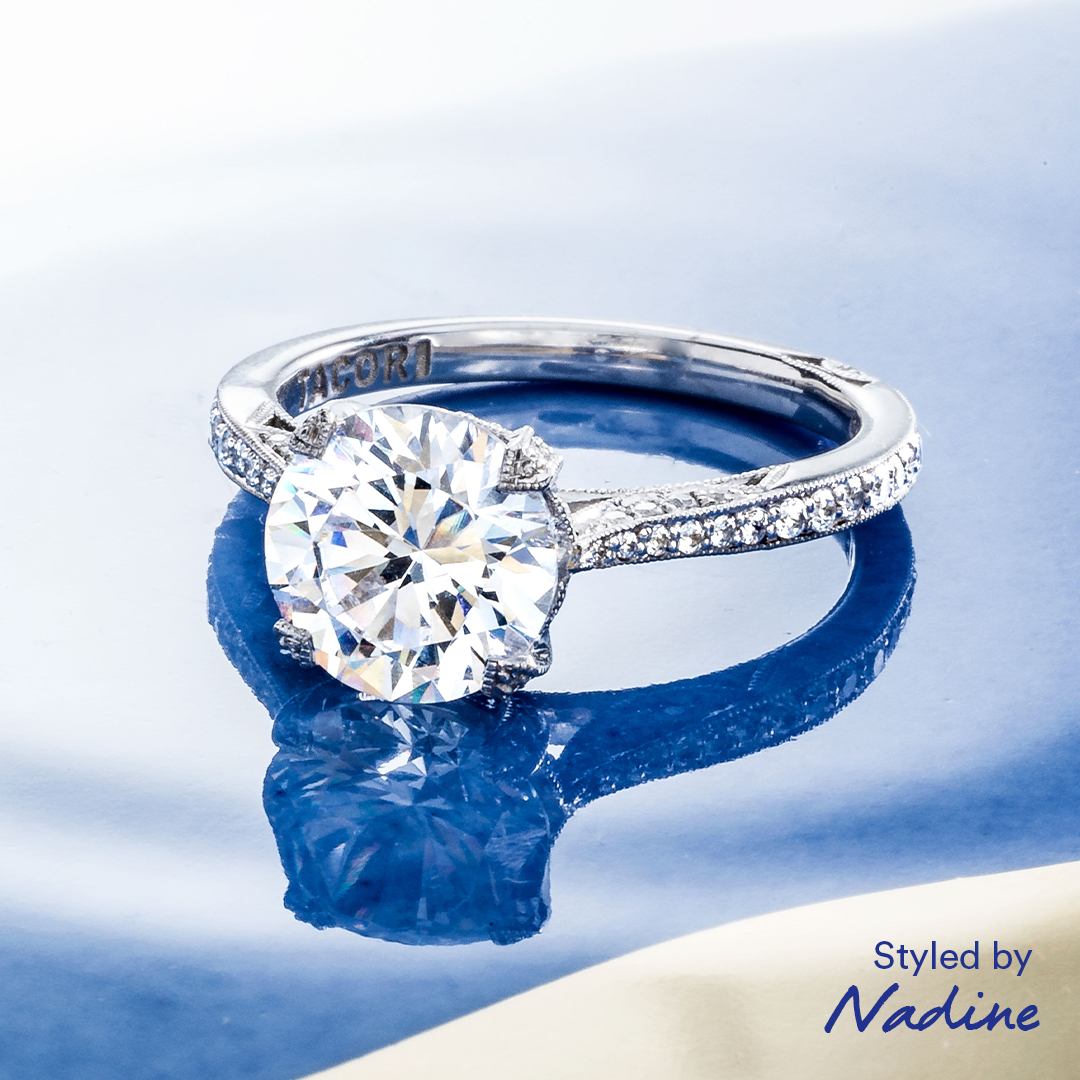 RoyalT
$5,590.00
USD
IN PLATINUM
Not including center diamond
Which sibling style draws your eye? Paul's more ornate diamond-intense preference, or Nadine's simplified elegance? Leave a comment to let us know if you have any questions for Paul or Nadine!