Whether you've been dreaming of your perfect engagement ring forever, or if you've never saved a thing to your "secret" Pinterest board, getting engaged is a really big moment.
First and foremost, an engagement ring is a symbol of your love and commitment to one another. And also, it's a piece of jewelry that you'll wear almost every day for the rest of your life.
For something as momentous as that, your love deserves something special, unique, something that's totally "you".
No matter the budget or the design, Tacori rings are ethically handcrafted in California, made-to-measure just for you. So, with Tacori, all the choices are in your hands to design your dream ring.
Our design team can work with you to "special order" each ring to match your finger size, metal preference, center stone shape and size and of course get the style and details just right.
Our entire Design Studios are overseen directly by the Tacori Family themselves, and our design team is empowered to improvise, customize and create special orders so that your ring is as unique as you are.
Looking for some inspiration to bring your dream ring to life? Here are a few custom Tacori rings from our real Tacori Couples who love designing the ring of their dreams with Tacori!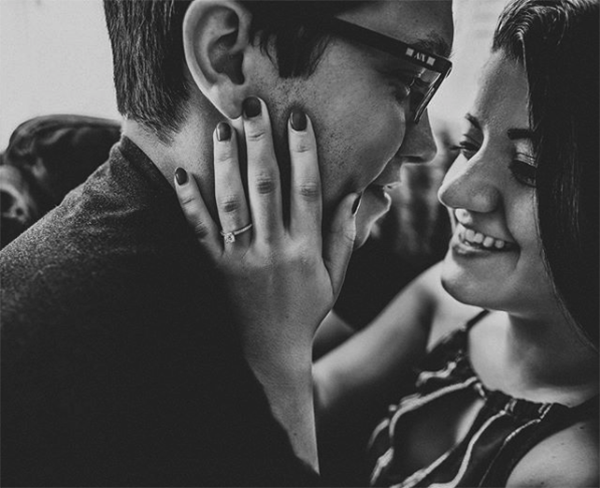 https://www.instagram.com/p/Bz9DZiVh0uD/
"Forever in love with this guy and my @tacoriofficial engagement ring. I never considered myself a "jewelry person" nor did I have this idea in my head of the "perfect ring" whatever that is. In fact, I barely gave my now fiancé any guidance. I just said simple, elegant, gorgeous. I told him whatever he picked would be perfect because it was chosen with love by the person I love most in this world. He found all of that and more in my Tacori engagement ring."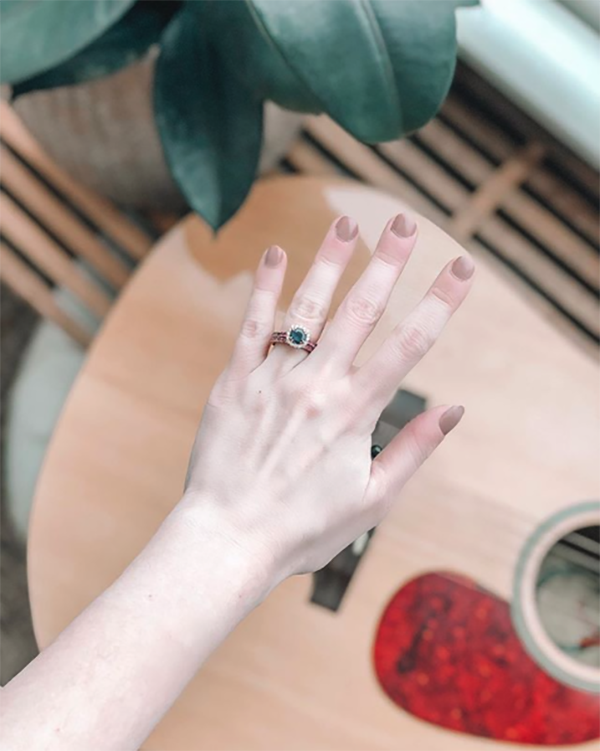 https://www.instagram.com/p/Bz9PKZ3pJu8/
"I want pink, blue, and white with rose gold. I remember the ladies at @peterjewelers were like hmm… and I'm like yep, just trust me."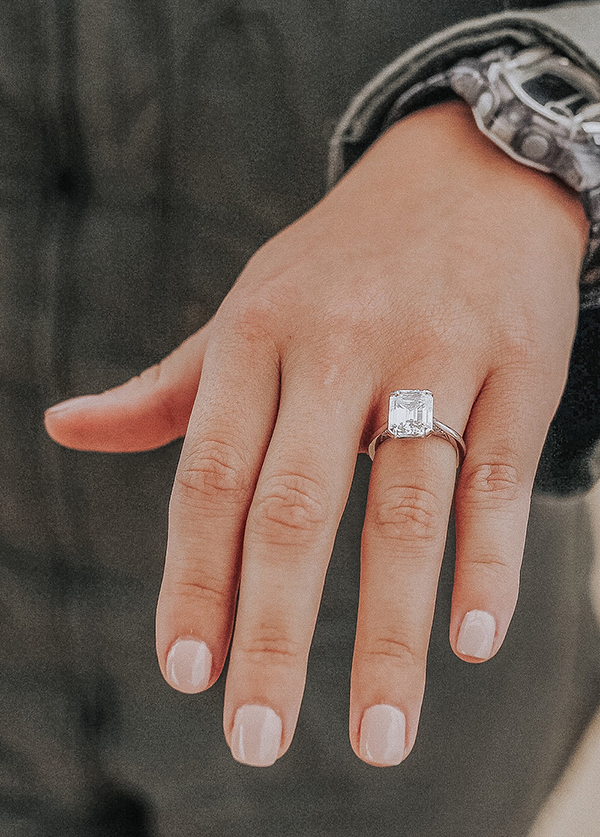 https://www.instagram.com/p/Bz8e5-gBxkl/
"There are still no words to describe how absolutely blessed I am that I get to do life with my favorite co-pilot & favorite piece of bling. 💍💖"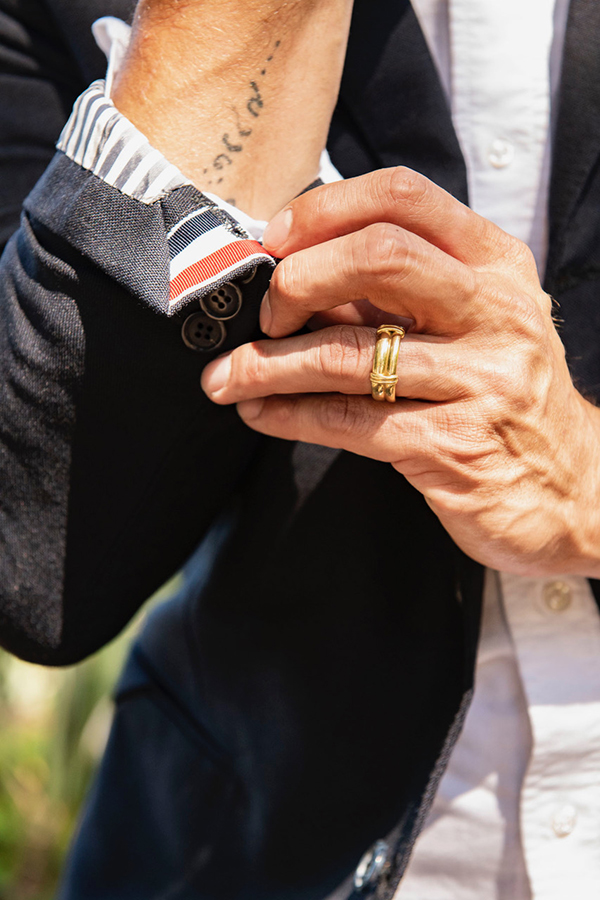 https://www.instagram.com/p/B0mQHKpAuxq/
"Custom ring with @TacoriOfficial. 14K Gold, concept by myself, designed and realized by their amazing in-house team, signifying my commitment to the love of my life."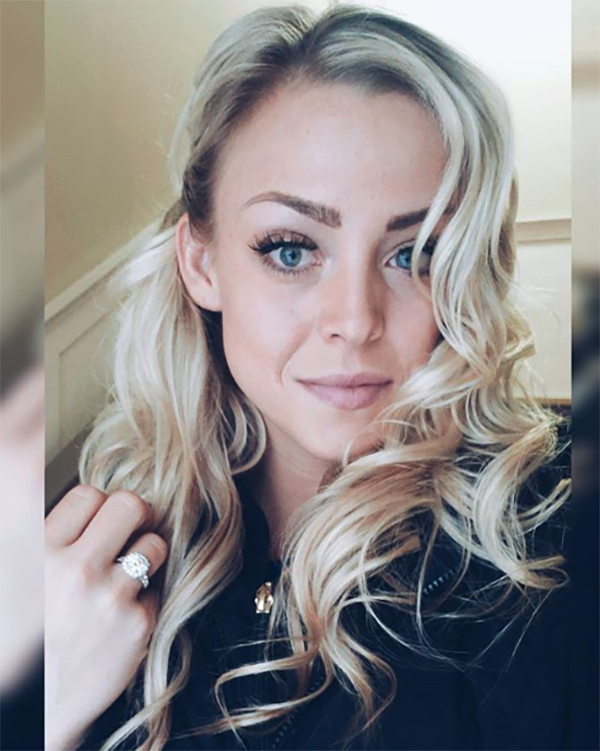 https://www.instagram.com/p/BuMerFpH2Mq/
"The day Cordelle proposed is one I'll never forget. He planned everything out perfectly: groomed our yard, hired a photographer, spread rose petals along the grass, and of course, picked out the perfect ring. 💍

Since we're both "unique" individuals (or crazy as most would say 😂) I love that Cordelle customized and created a ring for me from @Tacoriofficial. After the proposal we were taking about how amazing it was and he said (in a cheesy voice 😝) "well, you're one of a kind so I wanted to get you a ring that was one of a kind too."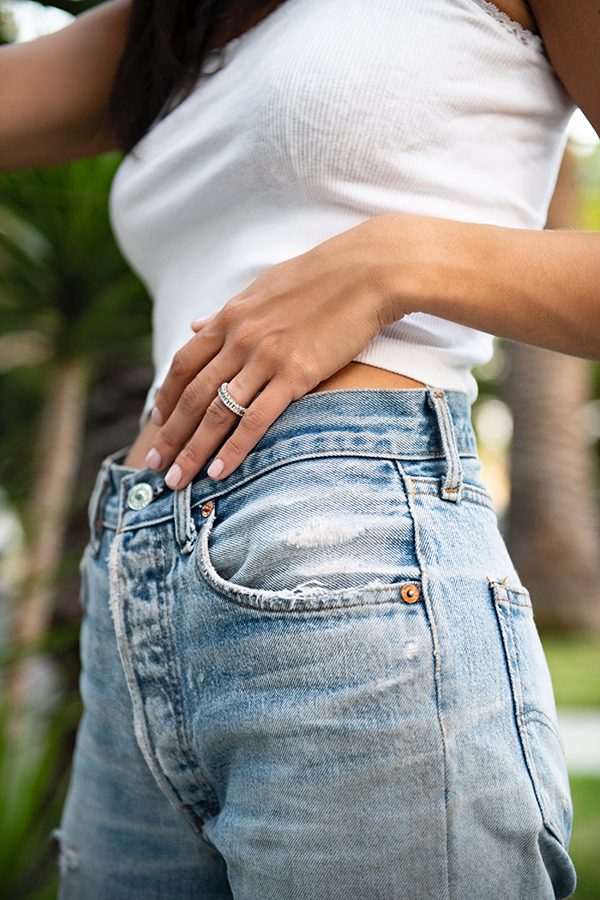 https://www.instagram.com/p/B0RcmZ9Hkvv/
"Married for 44 days, and ready for a lifetime more. this infinity emerald band by @tacoriofficial signifies our love that day, and style that will last forever. I couldn't have it any other way. style and love that's timeless."
StylesBySarahElizabeth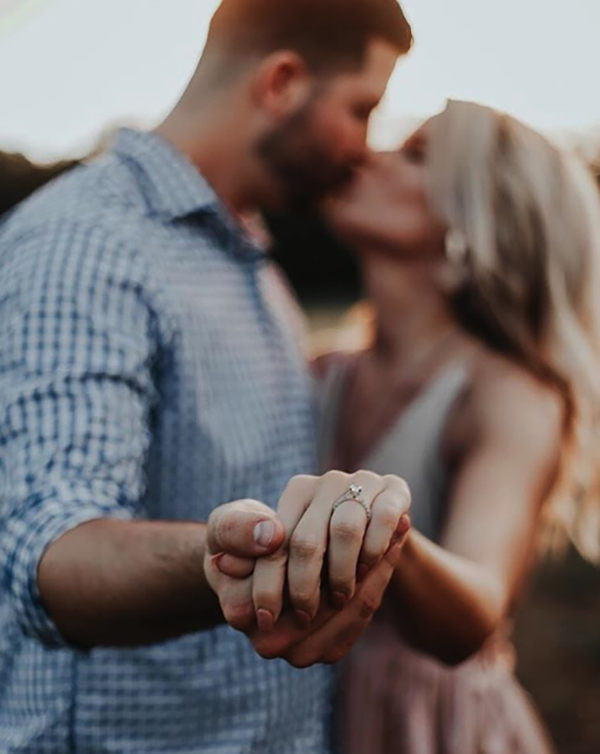 https://www.instagram.com/p/B0GbbQZJ-t3/
"The day Warren proposed to me is obviously one I will cherish for a lifetime. He went above and beyond to surprise me in every way from the proposal itself, to friends and family celebrating with us afterwards, and designing the most beautiful ring from Tacori. Every time I look at my ring, it brings the biggest smile to my face and every single angle of the ring is stunning. Tacori provides the greatest details in their work and I'm excited to not only have my engagement ring but also my wedding band from them."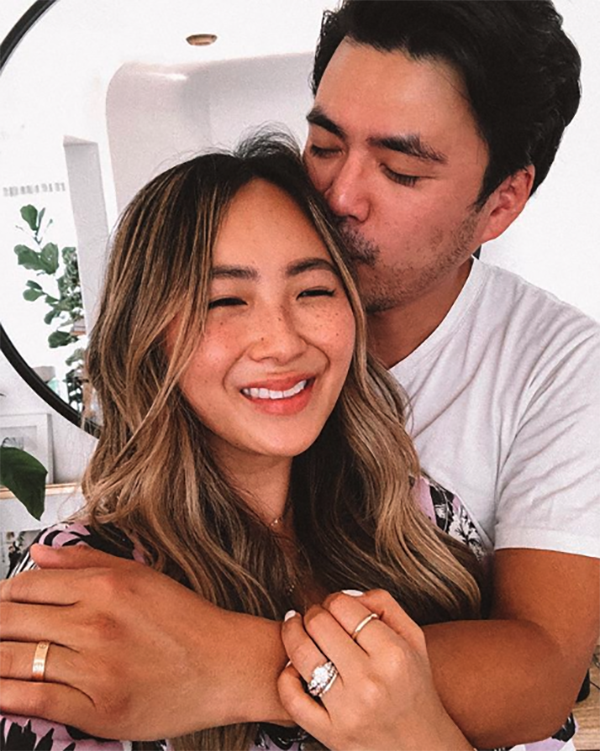 https://www.instagram.com/p/Bz9kzjlBPLG/
"Celebrated our three year wedding anniversary- damn time is flying by! Obvi finding the right man to marry is the most important but the💍 ring is a close second! Embarrassed to say but I knew which exact ring I wanted (which is from Tacori) even before I found the right man."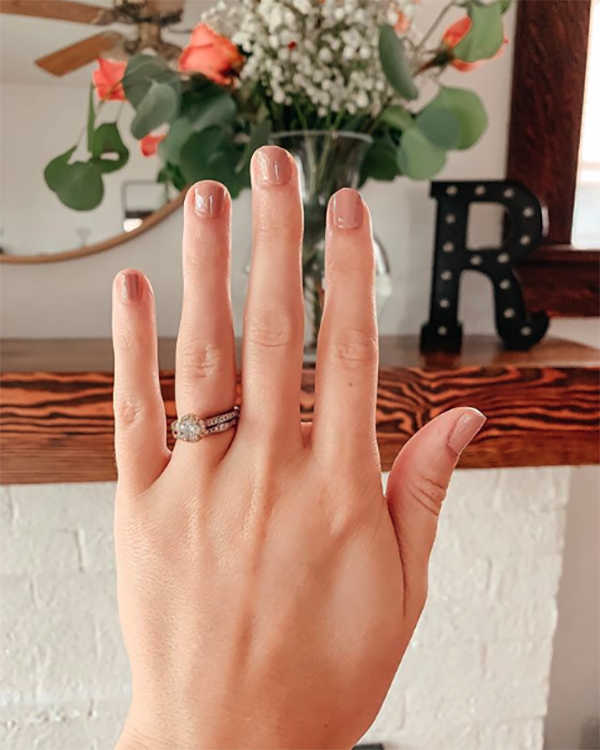 https://www.instagram.com/p/Bz9dmnSASvJ/

"I never get tired of staring at my @tacoriofficial ring ✨ When Alex and I went to look at rings, it felt like I would never find one that I absolutely loved. Until I saw this one 💕 I cannot speak highly enough about @tacoriofficial"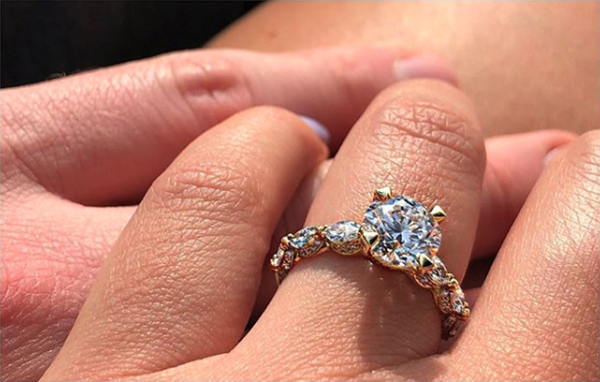 https://www.instagram.com/p/Bz9dlAqnBoq/
"Ever since I was introduced to the Tacori engagement line last July I have been absolutely in LOVE with their unique intricate designs for each piece. You can only imagine the excitement I felt when Gavin proposed with my very own gorgeous handcrafted piece that was made just for me. I not only got to say yes to the man of my dreams, but I also got to say yes to the most beautiful ring I have ever laid my eyes on."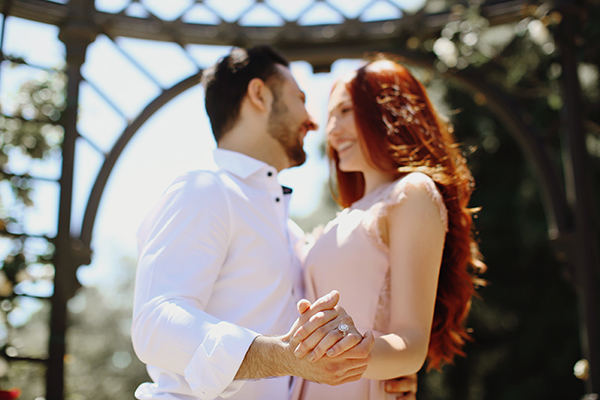 https://www.instagram.com/p/Bz9HGiYJo8_/
"Our new journey began when he proposed to me on 5.17.19 with a beautiful Tacori ring that he designed himself. I am extremely excited to see what our future holds and I couldn't be happier!💗💍"
LittleBlackDressXcici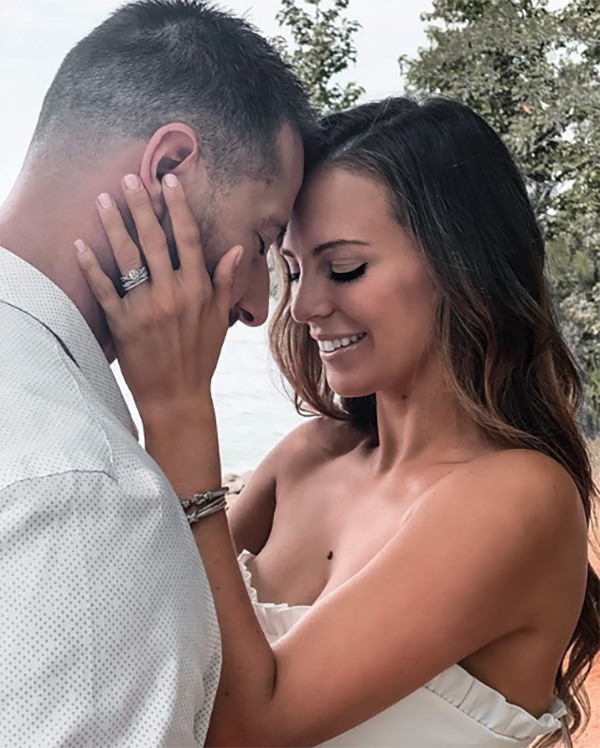 https://www.instagram.com/p/Bz8QtlRgVwr/
"Our love story started in June of 2010 with a phone call that unexpectedly lasted 3+ hours. Around 1am, I forced myself off the phone because I knew I would be exhausted the next morning but I went to bed saying to myself "I think I'm going to marry this man one day…" _

But if we're being honest, the truth is I found my engagement ring before I found my husband… I first saw this ring in a magazine and I remember thinking it was SO stunning and unique. This ring was one of the very first pictures I pinned after signing up for Pinterest and I almost fell to the ground when my husband went down on one knee and pulled this ring out of his pocket and officially made me a #TacoriGirl (oh ya, and his fiancé lol)"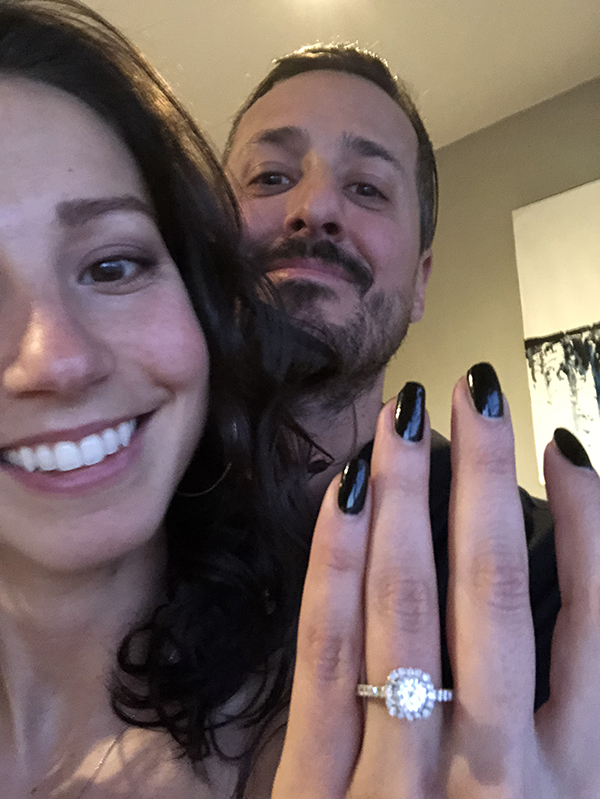 https://www.instagram.com/p/Bz8Fyqul8Av/
"In my opinion, Love is built. Love is practiced. Love is learning. From the first date, I've never had to hide my true self. Never had to hide that I'm a competitive, social butterfly, A-Type personality that loves sports and a good beer. Never had to hide how much I enjoyed spending time with him in fear of rejection. Never had to hide how happy I was with myself and the thought of finding someone who I could share all my happiness with. 💛 Be your best self. You set the caliber for the individual you want to spend your life with. If you're looking for a healthy, happy, fun, loving partner… You better practice being healthy, happy, fun and loving daily! Be confident in yourself, your decisions, and your ability to attract love into your life. 💖 If you are being your authentic, best self, this confidence will radiate from you in a glow of self-worth. 🌟 You will attract someone who recognizes, appreciates, and loves who you are. Of course I said YES! 💍 Mike proposed December 26th. For more than 50 years @tacoriofficial has been one of the most desired engagement ring designers. The quality and craftsmanship I wear on my finger everyday speaks to the standards we set for ourselves. 💕"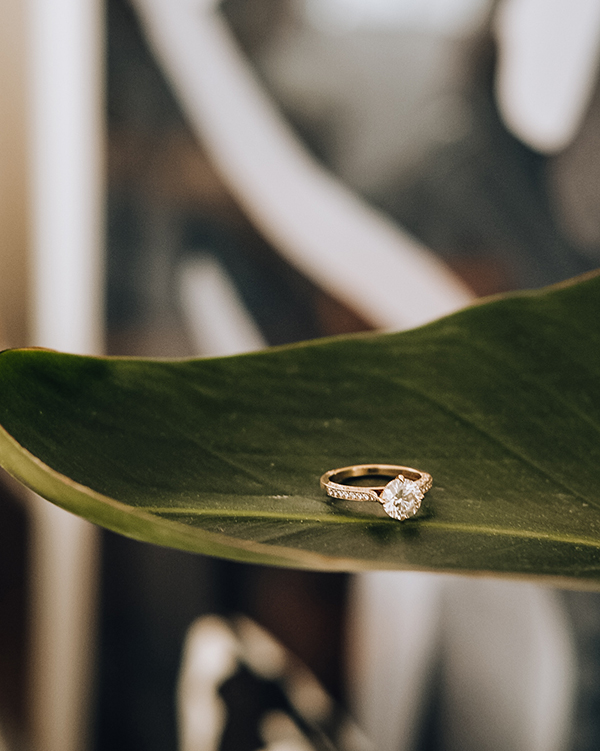 https://www.instagram.com/p/Bz8X5ZyFgfD/
"When Jason proposed, it felt like a blur.💫 But once all the smoke settled (literally), and being the curious person that I am, I had to know how he planned it all without me knowing. This included multiple trips to his jeweler to design my engagement ring. In hindsight, the amount of thought and care he put into planning the proposal and crafting my @TacoriOfficial ring means the world to me. .

I may be a little biased but, to me, my ring is the perfect mix of modern, classic and vintage, especially with the east-west setting. The details on the ring showcase beauty from every angle."
And now is your chance to make your dream ring come to life! We believe that everyone deserves to shine. That's why we're giving away $100,000 in Tacori jewelry; that's $20,000 each to five (5) lucky winners!
Take your chance at winning $20,000 of Tacori Jewelry via our Love Tacori contest happening now until December 31st. Simply visit one of our retail locations, try-on your favorite Tacori jewelry, and text to enter. For official rules and details, check here.