When our designers create a RoyalT ring, it's truly in a class of its own. To start, they choose the best of the best from our design library, and then they give it the RoyalT treatment.
Which means, more diamonds, more exquisite details and exclusively for center diamonds 2 carats and larger. That's what we call fit for RoyalT!
This week, we invited three of our Tacori stylists to pick out their dream RoyalT ring, including RoyalT rings from our newest collections. Check out their choices below and comment to let us know which one you would rock (with at least two carats)! ; )
Style by Regan:
"I chose this style because it is a very elegant look of a solitaire, and provides just the perfect amount of sparkle in all directions."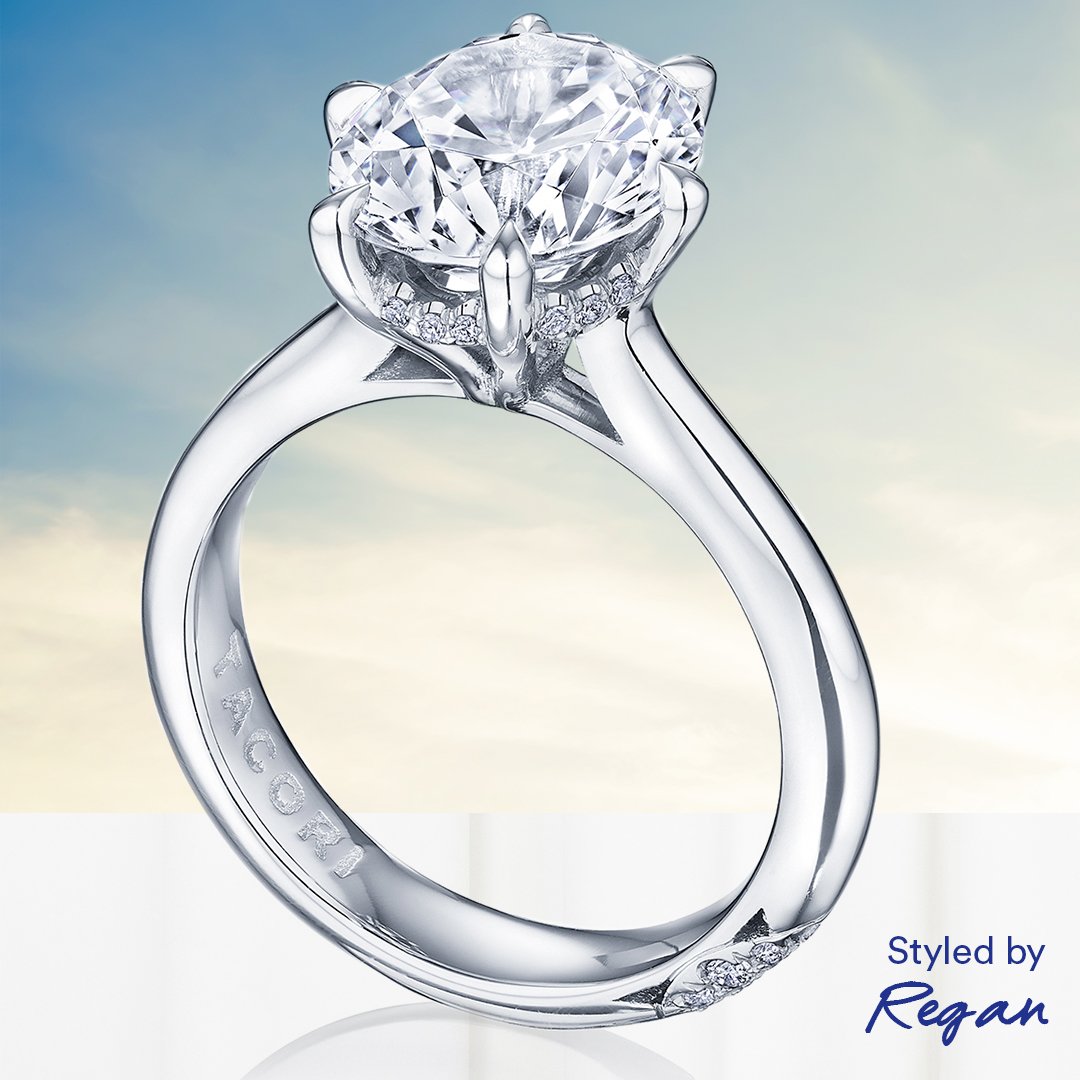 RoyalT
$3,890.00
USD
IN PLATINUM
Not including center diamond
Designer Note: Regan's choice is one of our newest RoyalT rings, the Founder's ring, named after our founder, Haig Tacorian, who created this design himself, as the antidote to a plain solitaire from anywhere. The Founder's Ring offers clean lines and elegant simplicity of a classic solitaire, but with the Tacori touch that makes all the difference. Be sure to ask to try this ring on in person – like any designer piece, it comes alive when worn!
Style by Rebecca:
"For me, it's all about the center stone. I love an emerald cut center as it exemplifies the depth of the stone. This style is accented with baguette side stones for a really unique modern look."
RoyalT
$8,890.00
USD
IN PLATINUM
Not including center diamond
Style by Sherry:
"Love the simple elegance of this solitaire ring that puts the spotlight on the center diamond, allowing it to shine from every angle. I also love that the oval diamond elongates my finger, giving it a slimming effect."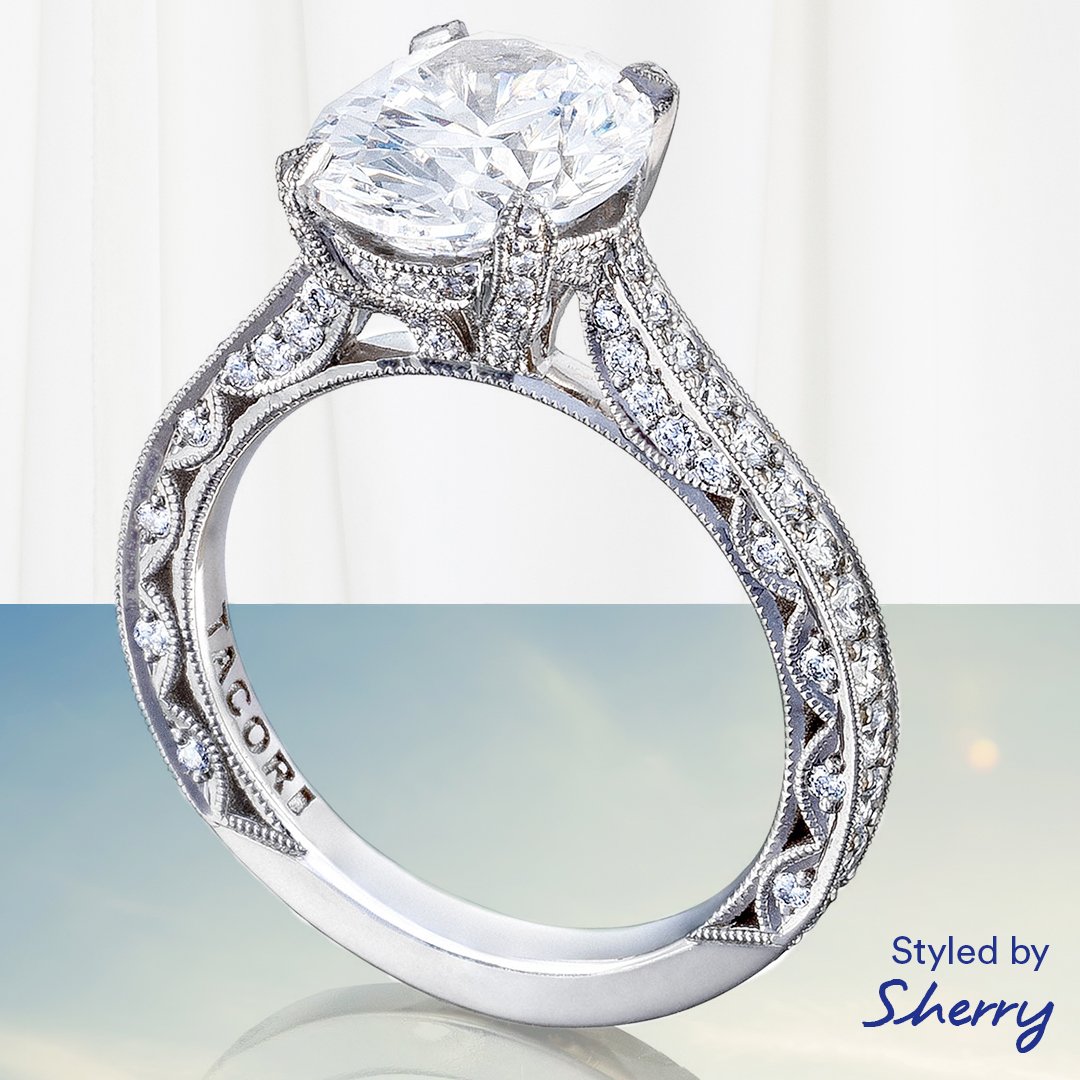 RoyalT
$7,890.00
USD
IN PLATINUM
Not including center diamond
Want to see more styled looks from our stylists? Check out their pages Styled by Rebecca, Sherry and Regan.