Our newest collection of engagement rings: Inflori is here to make all your engagement ring wishes come true! Inflori, which means "bloom" in Romanian, a nod to our heritage and the transformative power of blooms first pioneered by our Dantela Collection. This entirely new bloom transforms a basic 1 carat round diamond to give it the table spread of a 3 carat oval, 3 carat marquise or a 4 carat pear. Because who doesn't want a bigger center diamond look without the price tag?!
This week, we invited three of our Tacori stylists to choose their favorite Tacori Inflori engagement ring and tell us why they love the design they chose. Check out their choices below and comment to let us know which ring is your #DreamRing!
Styled by Ani:
"I'm a huge advocate to mixing metals when it comes to jewelry. Love this duo-tone ring from the Inflori collection- the rosy tone of the rose gold band and the white gold bloom and center really makes the center diamond pop even more. When it comes to diamonds, the bigger, the better."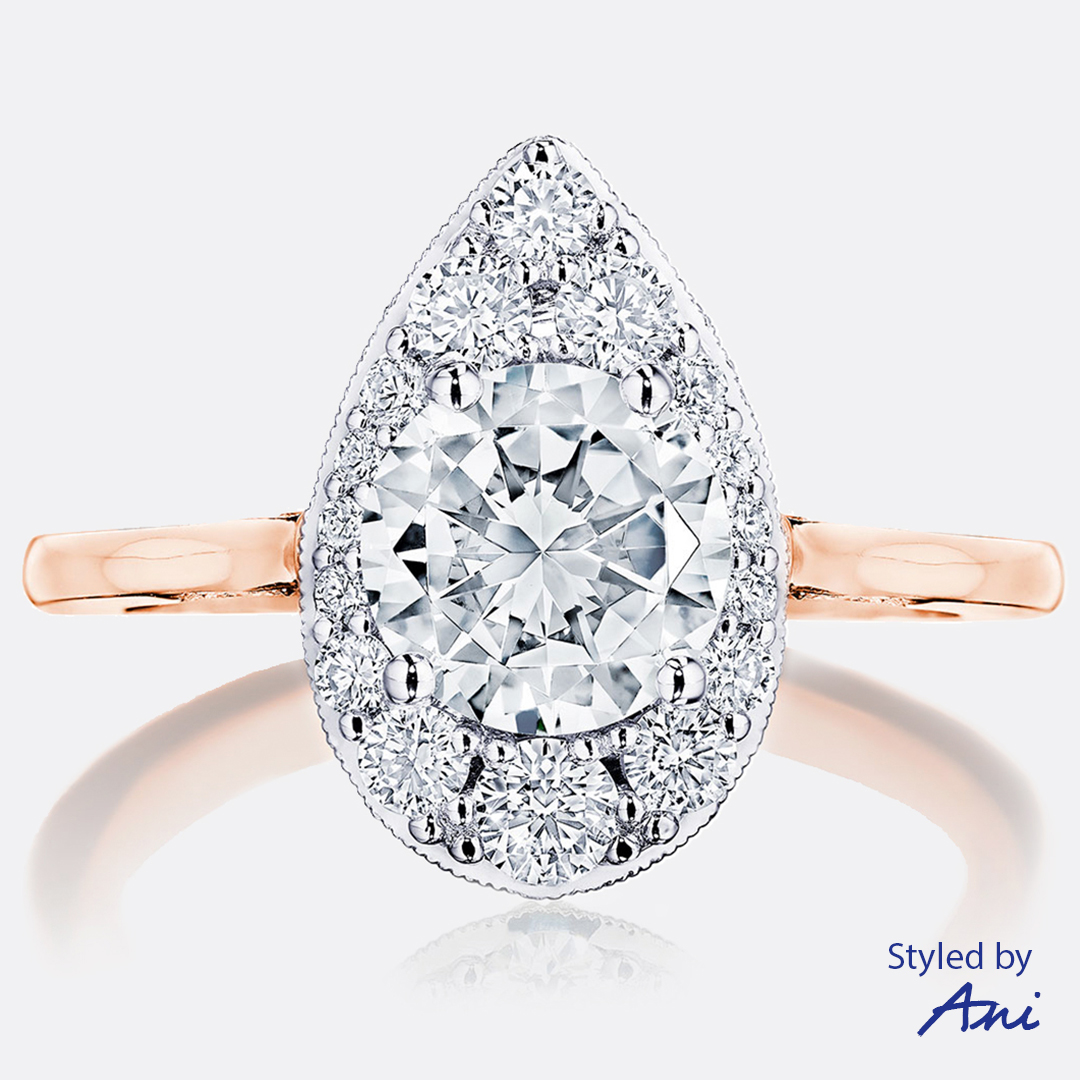 Inflori
$4,590.00
USD
IN 18KT WHITE GOLD
Not including center diamond
Styled by Jessica:
"When it comes to any type of jewelry, I like the best of the best. I always stick to platinum. And if I can make my center diamond stand out even more- the better. Love how the Inflori collection of engagement rings makes my 1 carat look like a 3 carat."
Inflori
$5,790.00
USD
IN PLATINUM

Not including center diamond
Styled by Rebecca:
"I'm a huge advocate when it comes to color! Love the classic yellow gold, and the unique shape of the center diamond that truly makes the ring one of a kind."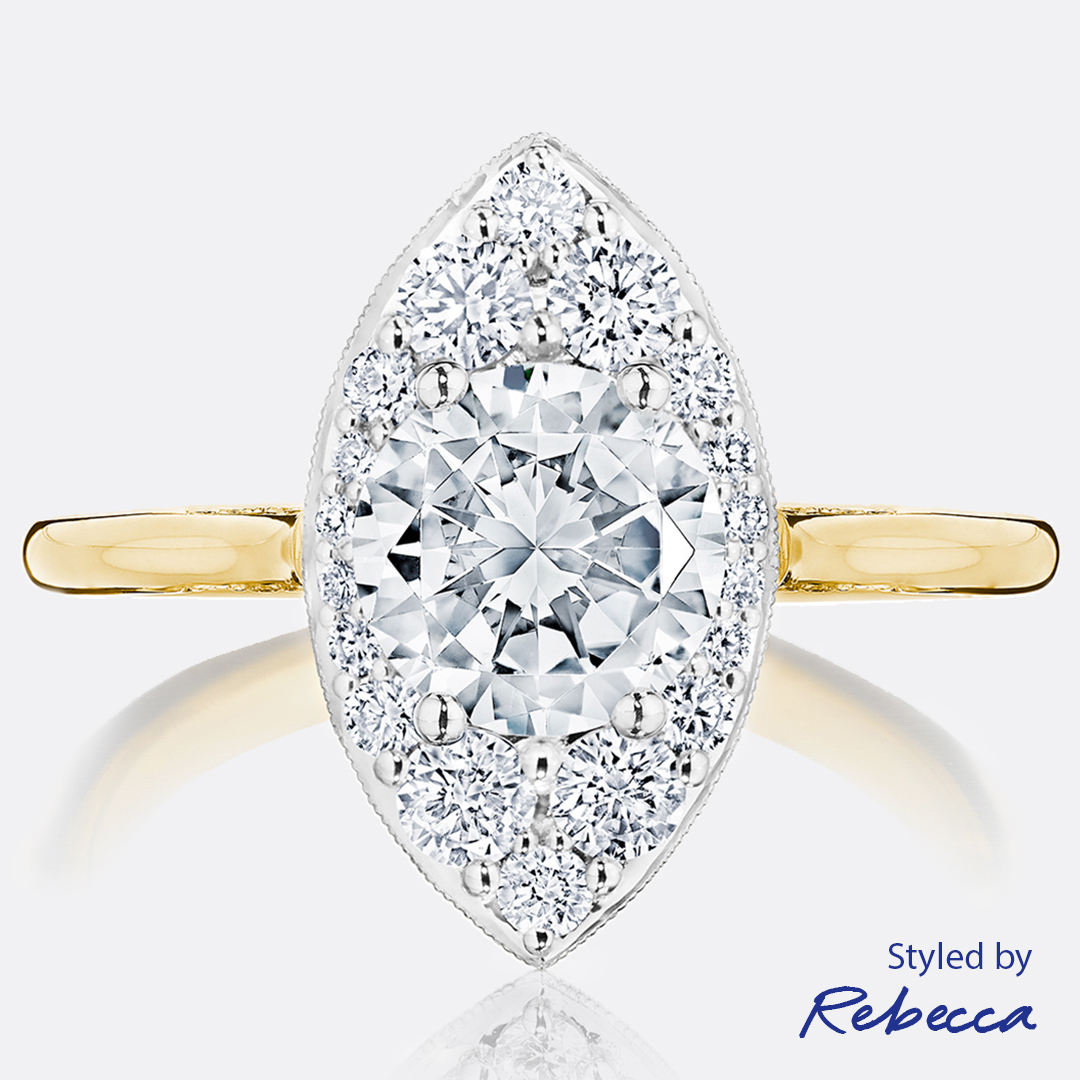 Inflori
Not including center diamond
Want to see more styled looks from our stylists? Check out their pages Styled by Ani, Jessica and Rebecca.