It's almost time to celebrate the superwoman on your list: Mom! And the question is, what to get her to thank her for all that she does? Flowers and chocolates feel slightly short-lived, and let's be real – does mom really need more candles and lotions? Why not get her something timeless, that she can treasure for a lifetime?
We asked Tacori stylists to put together a list of luxe jewelry that they want to gift their moms or what they want on their wish list as a mom themselves.
Check out their choices below and comment to let us know which styles you like the most for mom to thank her for all that she does!
Look #1: Styled by Christine
My Mother-in-law fell in love with Tacori rose gold the moment she saw it. She's always loved diamond jewelry, and Tacori has the most perfect shade of rose gold that gives her the opportunity to add a hint of color to her look. For Mother's Day, I always suggest choosing gifts with meaning, like a monogram piece with a loved one's initial. My mom and I both have different versions of the Monogram Necklace "M"…for her son & my husband.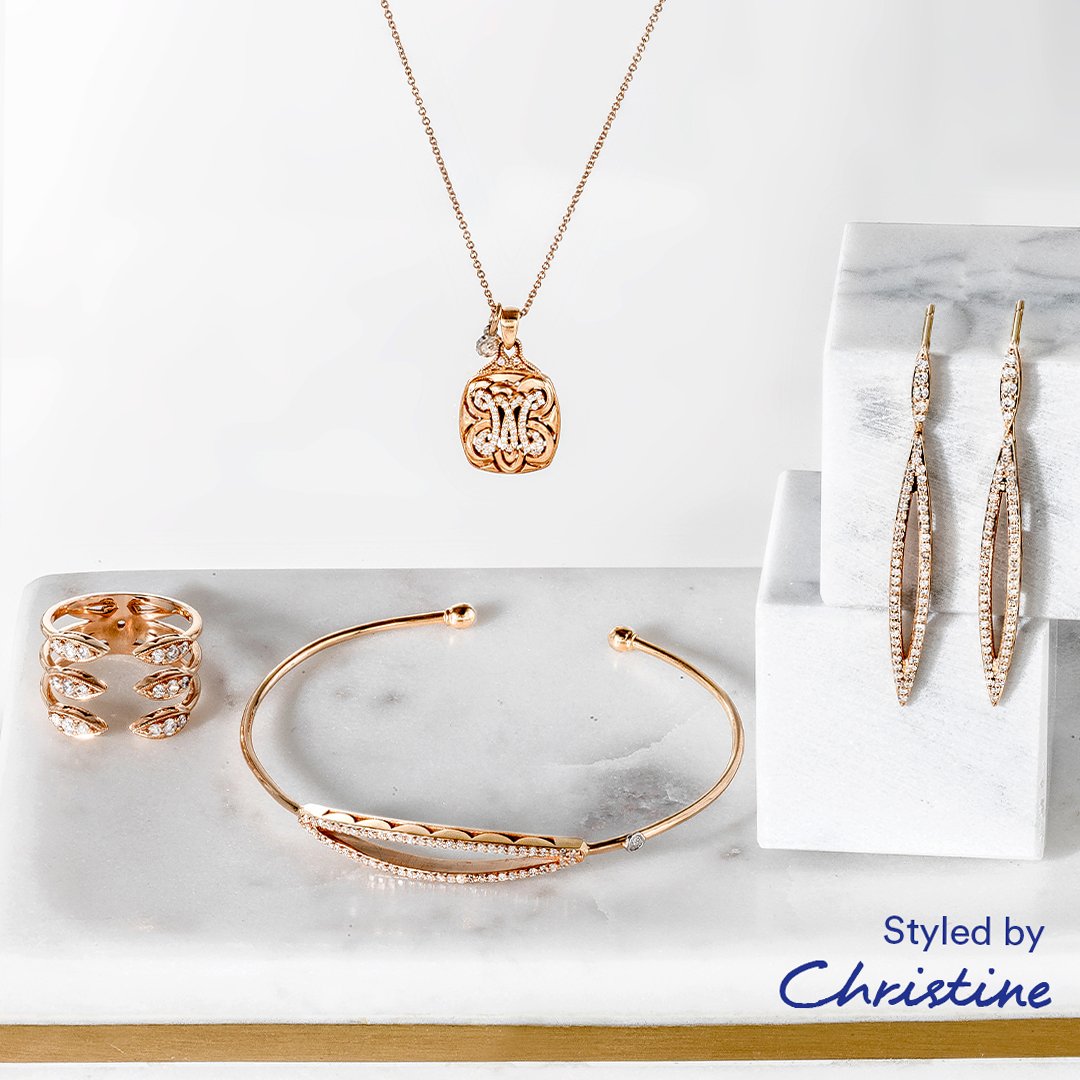 Triple Stacked Surfboard Ring
Open Surfboard Bangle
Pavé Surfboard Earring
Petite Initial Pendant in Rose Gold
Look #2: Styled by Sherry
Because she's my golden girl and deserves the best. I chose minimalist pieces with diamonds that I know will make her shine!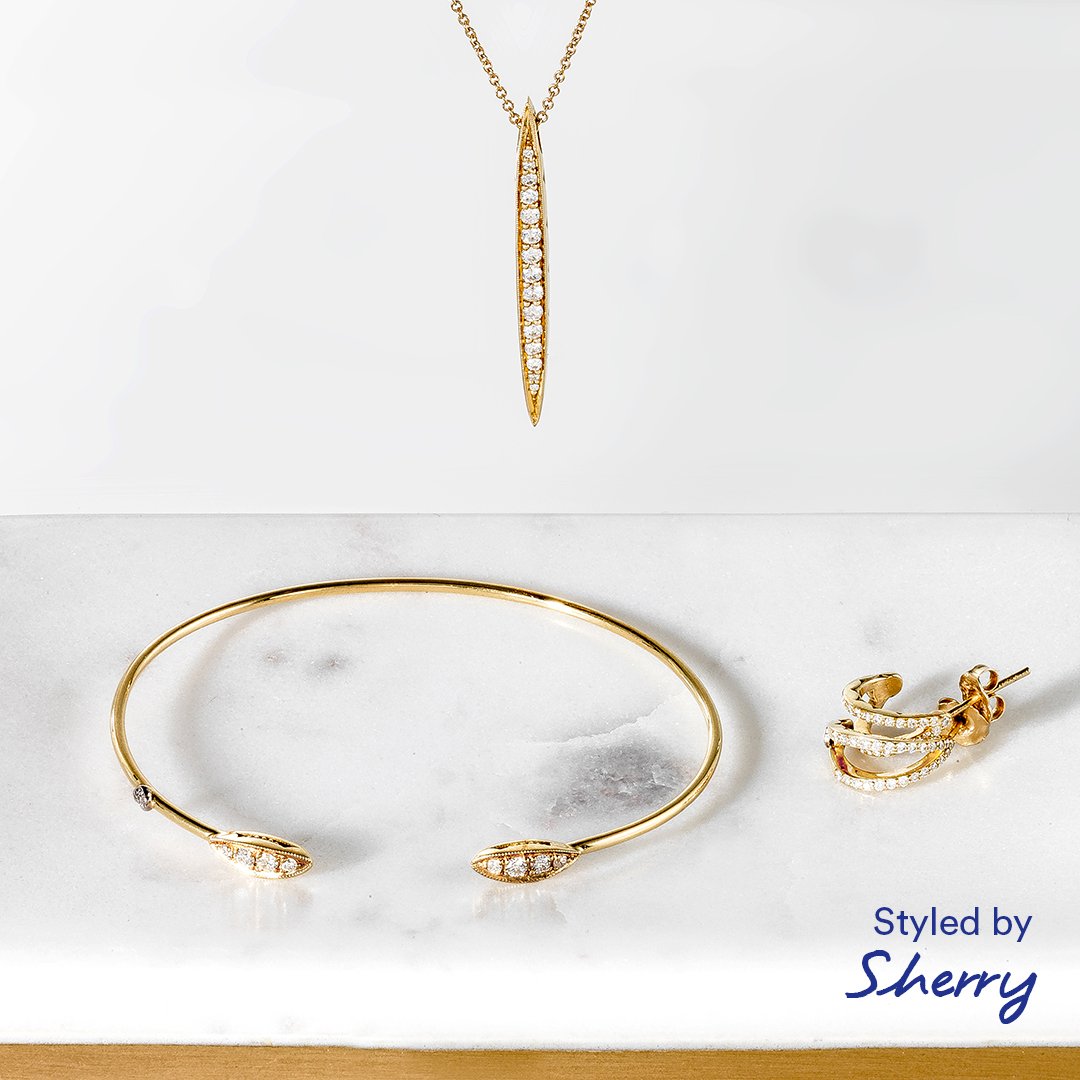 Pavé Surfboard Bracelet
Pavé Surfboard Pendant in Yellow Gold
Look #3: Styled by Jessica
As a mom to a daughter, and with another one on the way, I styled a look that I would want gifted. When I personally wear a color metal, I prefer a single monochromatic look. Stacking 2-3 petite pieces creates a bold, yet delicate look. Our new mini surf studs make a fun earring party and my Ivy Lane chevron and trellis rings create a fitting stack. My beloved rose gold "E" Monogram pendant was actually a Mother's Day gift from my husband. This effortless everyday namesake will be passed down to my eldest daughter in years to come.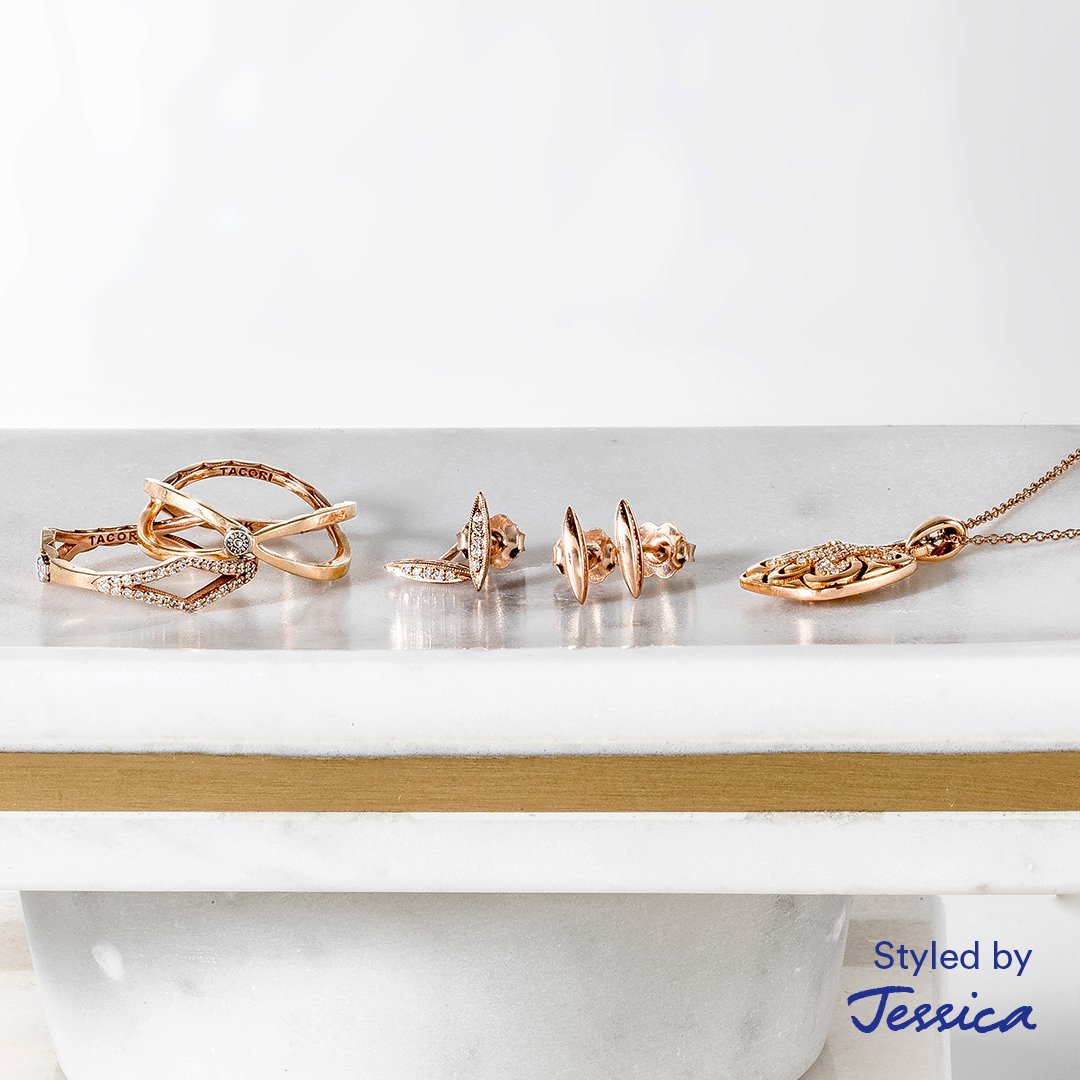 Pavé Peak Ring
Trellis Ring
Mini Surfboard Studs with Diamonds
Petite Initial Pendant in Rose Gold
Want to see more? Check out pieces Styled by Christine, Styled by Sherry, and Styled by Jessica. For even more gifts mom will love, check out our Mother's Day gift guide here.