Prepping for your wedding day? You're probably familiar with the Old English rhyme, "something old, something new, something borrowed, something blue"- the four good luck objects for your big day. We're here to make your wedding planner's job easier by finding your "something blue"with our line of blue gemstone offerings: Swiss Blue Topaz, London Blue Topaz and Sky Blue Topaz. The best part is these looks can be for you or gifts for your bridesmaids.
This week, we invited three of our Tacori stylists to create their "something blue" jewelry look and tell us why they love the style they chose. Check out their choices below and comment to let us know which #SomethingBlue style is your fave!
Styled by Adela:
"Want to choose something a little out of the box? I love the east-west London Blue gemstone jewelry for a one-of-a-kind, edgier look. This set is great to dress up or down."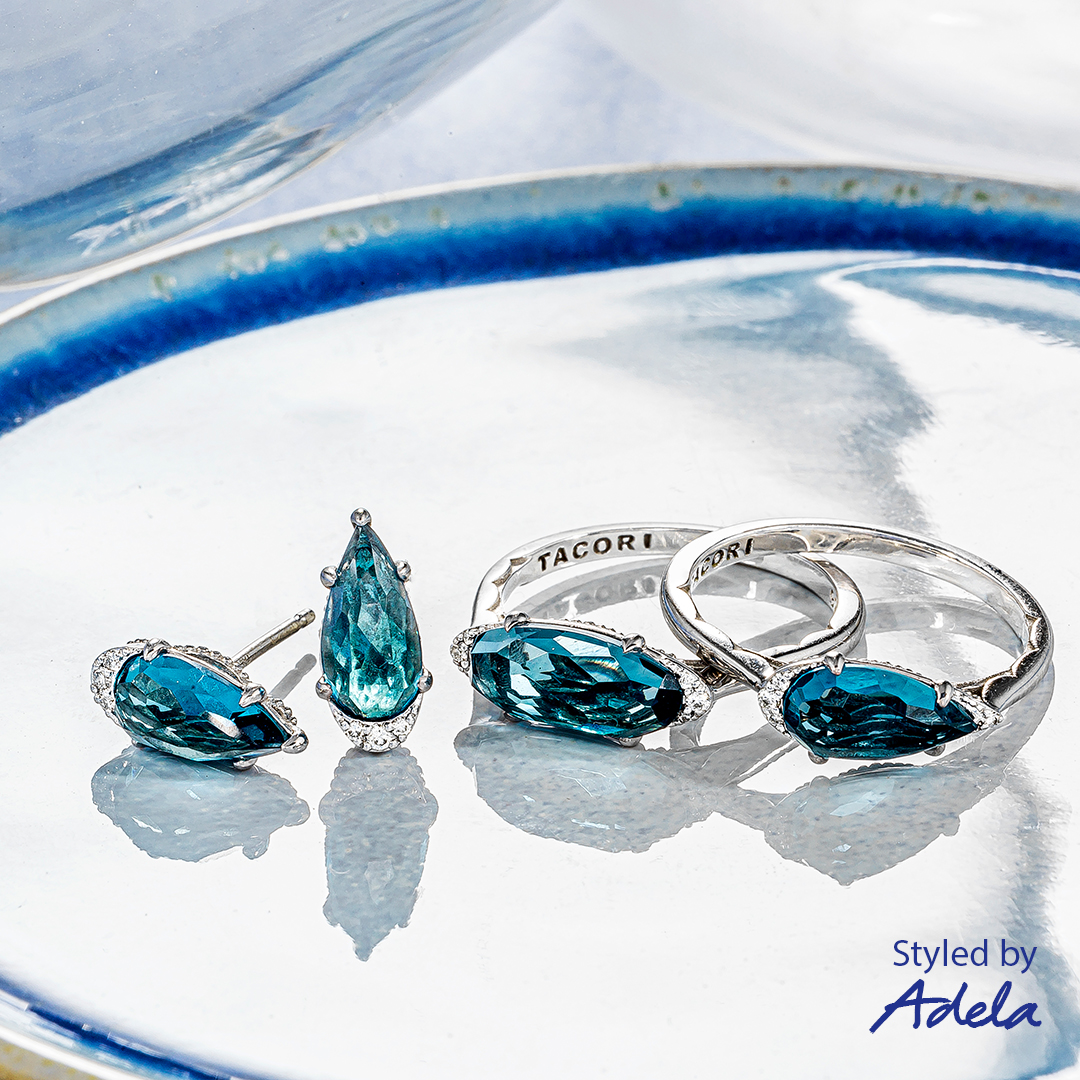 Pear-Shaped Gem Earrings with London Blue Topaz
Solitaire Pear-Shaped Ring with London Blue Topaz
Solitaire Oval Gem Ring with London Blue Topaz
Styled by Deanna:
"I love the asymmetrical shape of these pieces and I think it's a fashion-forward easy of bringing "something blue" to the modern bride. What's also great is you can dress it down with a great denim or summer look!"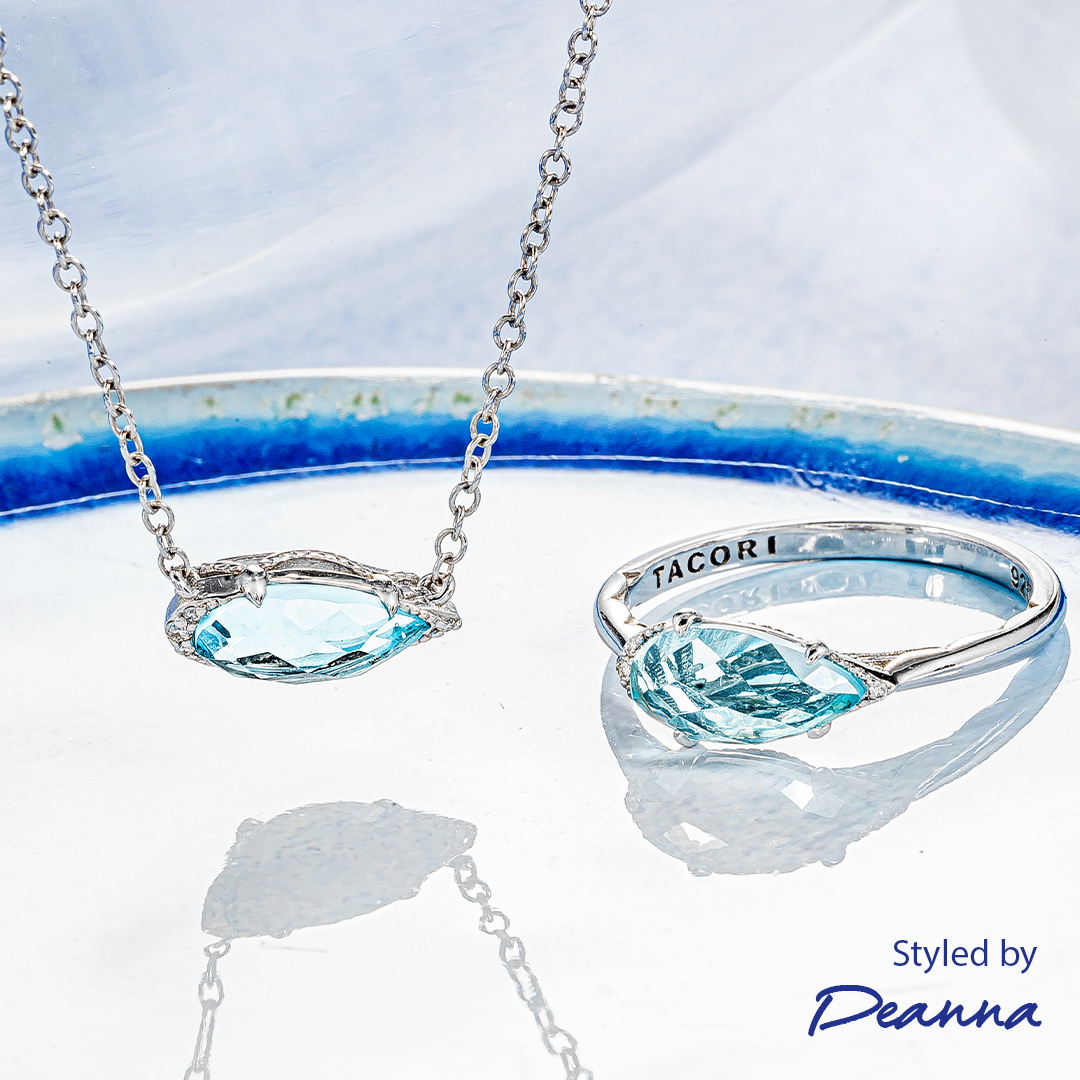 Solitaire Pear-Shaped Gem Necklace with Sky Blue Topaz
Solitaire Pear-Shaped Ring with Sky Blue Topaz
Styled by Michelle Chen:
"Love the unconventional east-west diamond setting! The spotlight diamonds on both sides add extra sparkle to the necklace and the silver baskets around the studs add dimension to the gemstone earrings."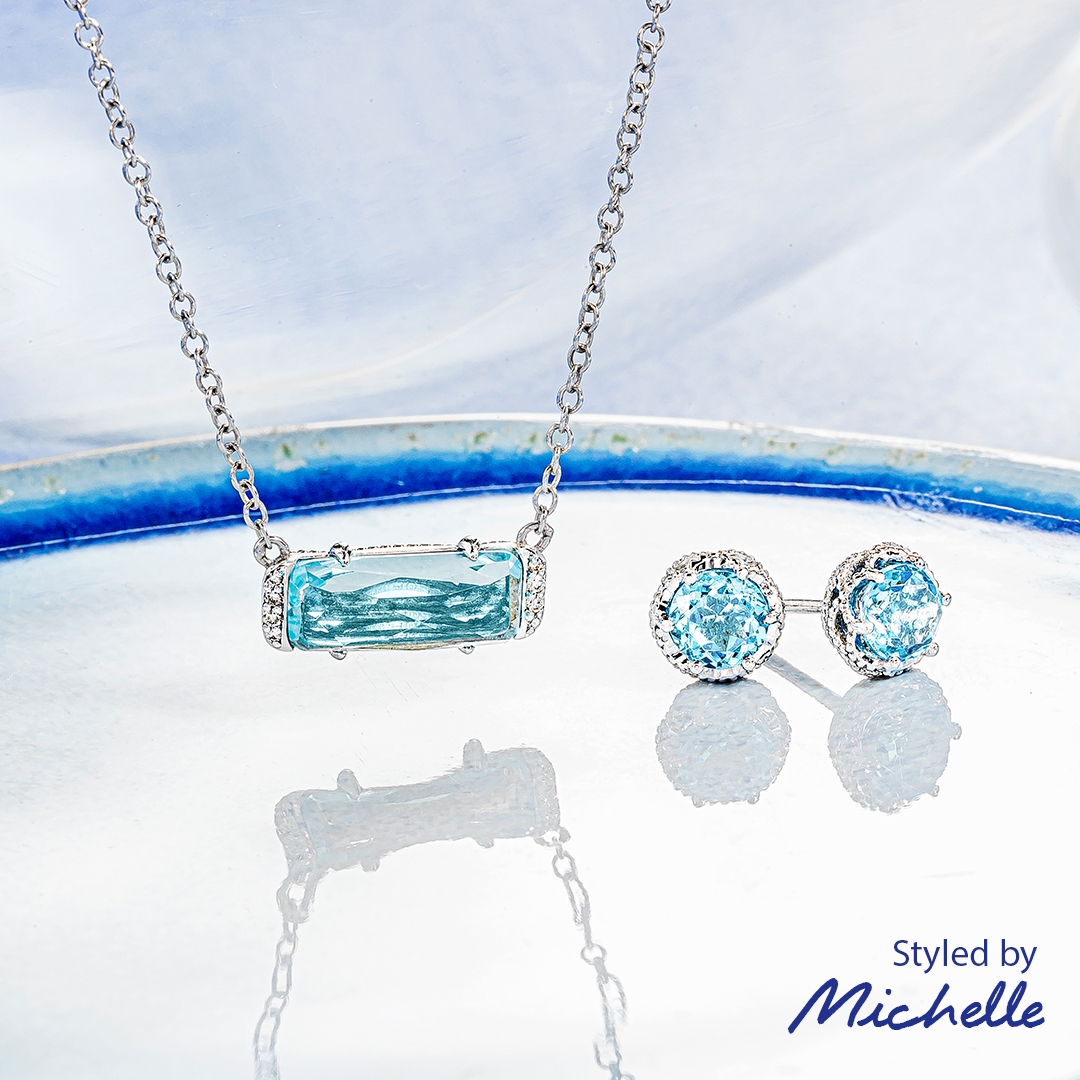 Solitaire Emerald Cut Gem Necklace with Sky Blue Topaz
Petite Crescent Crown Studs featuring Swiss Blue Topaz
Want to see more styled looks from our stylists? Check out their pages Styled by Adela, Deanna and Michelle Chen.