Editor-In-Chief, Who What Wear, Kat Collings
Festival and spring break getaway season is upon us. Also known as the season you get to experiment with fashion trends to pose for that #OOTD. What better way to stand out like a trendsetter than with jewelry pieces that will make you look effortlessly chic without trying too hard?
We asked Tacori stylists to put together their go-to spring break look by styling looks using jewelry pieces from the Love, Los Angeles collection with Who, What, Wear. The everyday, luxe collection is perfect for minimalists looking for dainty pieces, and also perfect for those who are looking for bold, statement jewelry to rock all season long.
Check out the styled looks below and comment to let us know which look calls to you.
Look #1: Styled by Deanna
The layering of these necklaces is my favorite because I can mix and match the feminine with the bold! I love playing with different lengths and tying the look together with a matching bracelet.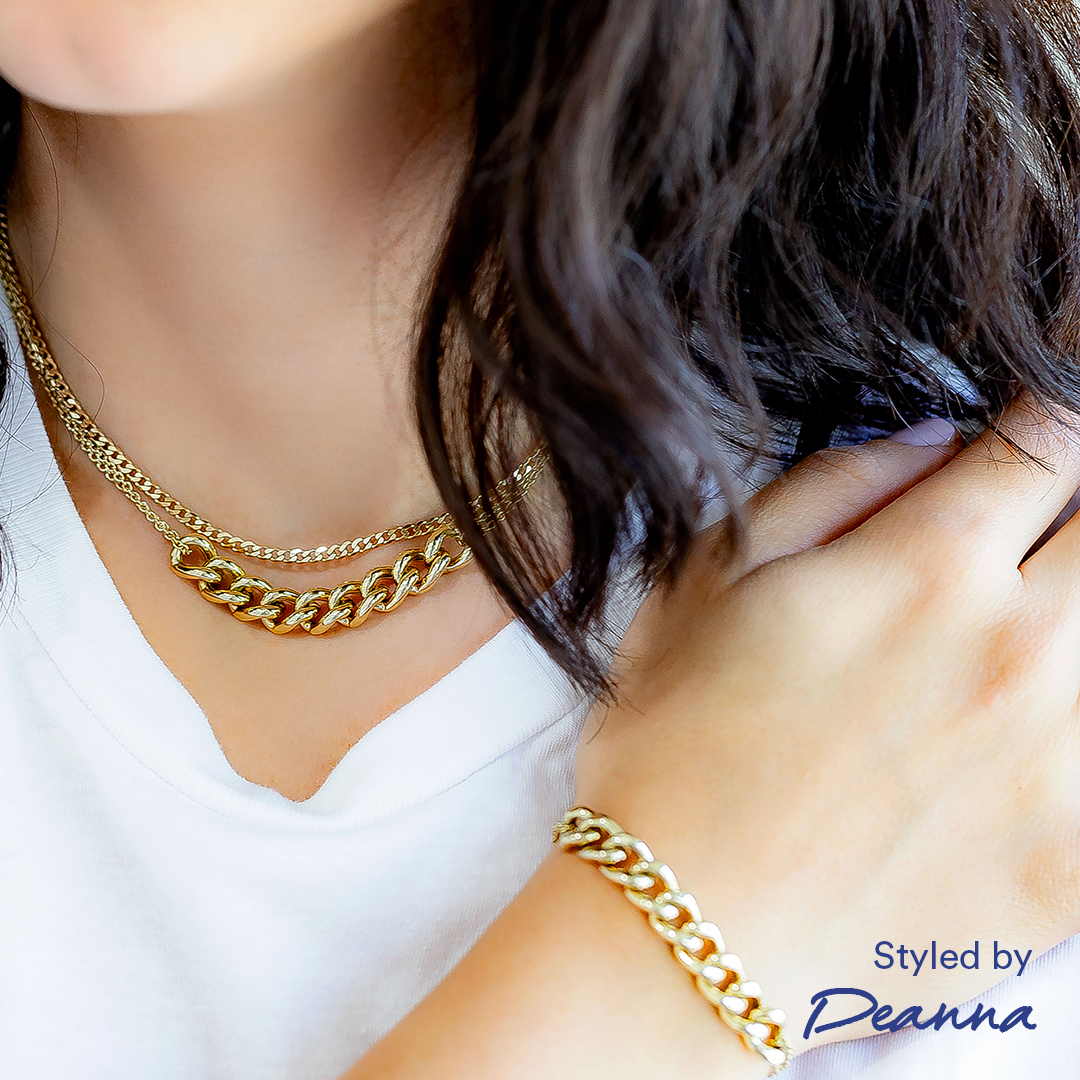 It Figaros Necklace
Look #2: Styled by Margaret
If I'm going to a festival or simply on vacation, the last thing I want to do is keep track of where my jewelry is and if I packed the right accessories for my outfit, so I love wearing simple jewelry that I don't have to worry about taking off. Dainty, layered bracelets, a simple statement ring and classic huggies is my go-to getaway jewelry style.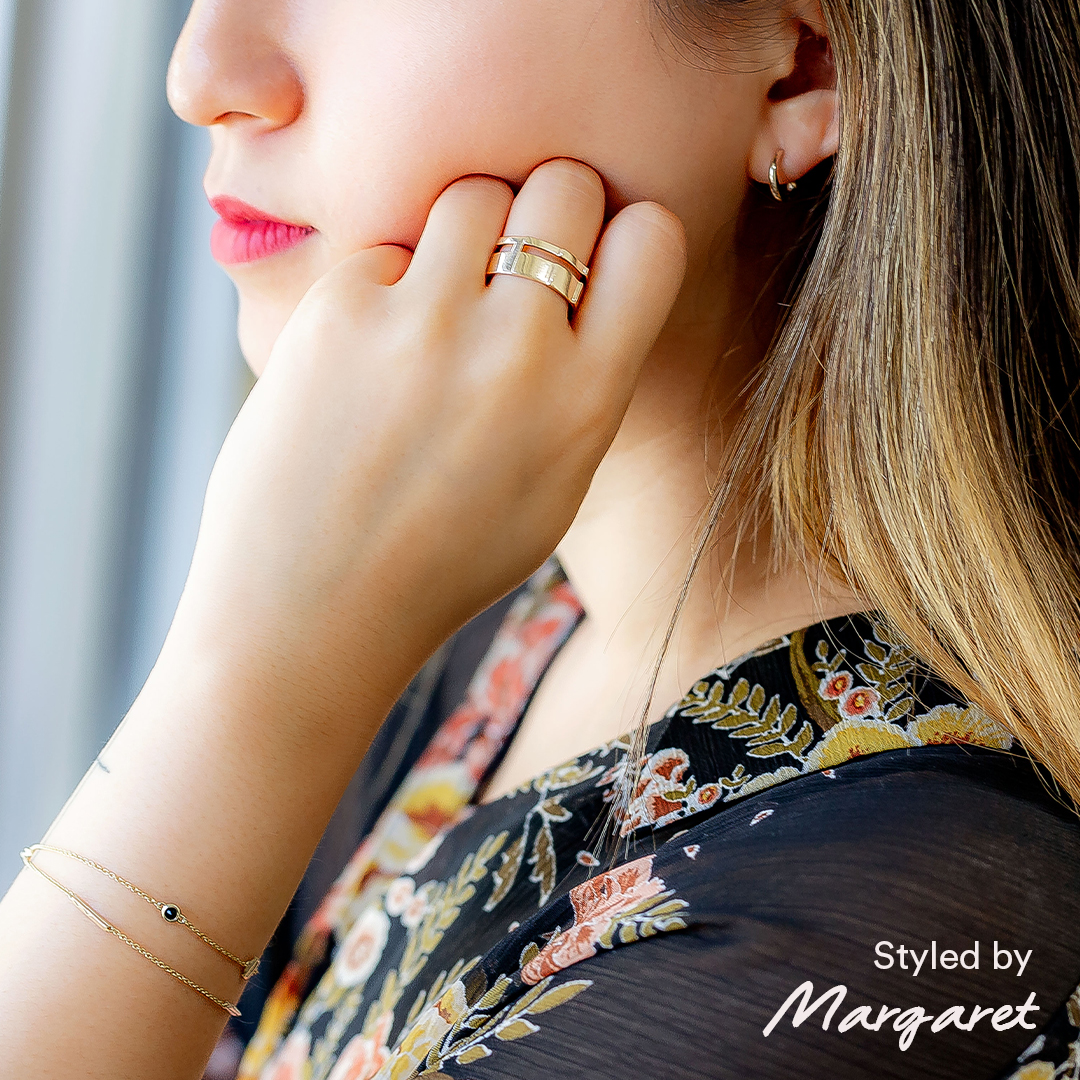 3-Bar Maximum Bracelet
Signature Cigar Band – Take Two
Huggies Forever
The Gemstone & Monogram Bracelet w/ Black Onyx
Look #3: Styled by Ani
I always choose simple, classic, and elegant pieces I can wear on the daily. My go-to jewelry are hoops, a small pendant, and a necklace chain to complete my everyday minimal chic outfit.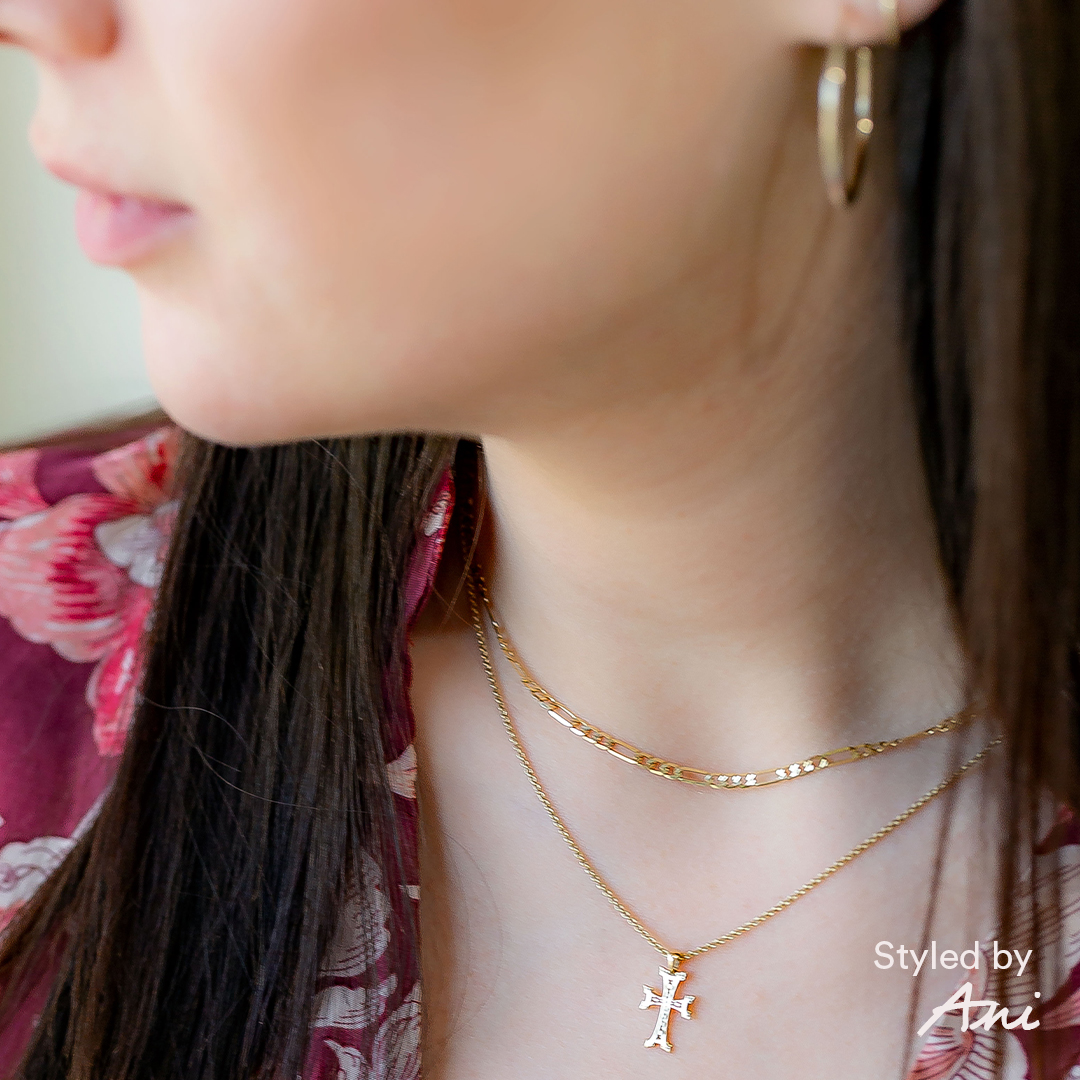 Never Basic Hoops
It Figaros Necklace
The Essential 10k Gold Chain
Cross Charm
$70.00 USD
See more styled by Deanna, styled by Margaret, and styled by Ani. Want to see more of the collection? Check out the Love, Los Angeles look book for more inspo!