Brianna || Sales & Events Dept.
Her Style: Brianna is driven by internal fire with creative ideas always brewing. When she's not filling her social calendar, she's probably spearheading another decorating project or on an adventure with her dog. She is a lover of luxury and travel. Her personal style is simple, chic, and a bit of bold with statement accessories.
When choosing her favorite studs, she says "I love diamond studs, it's the little black dress of jewelry that dresses up any outfit, night or day. The Dantela Bloom creates a diamond intense look and truly elevates the simple stud."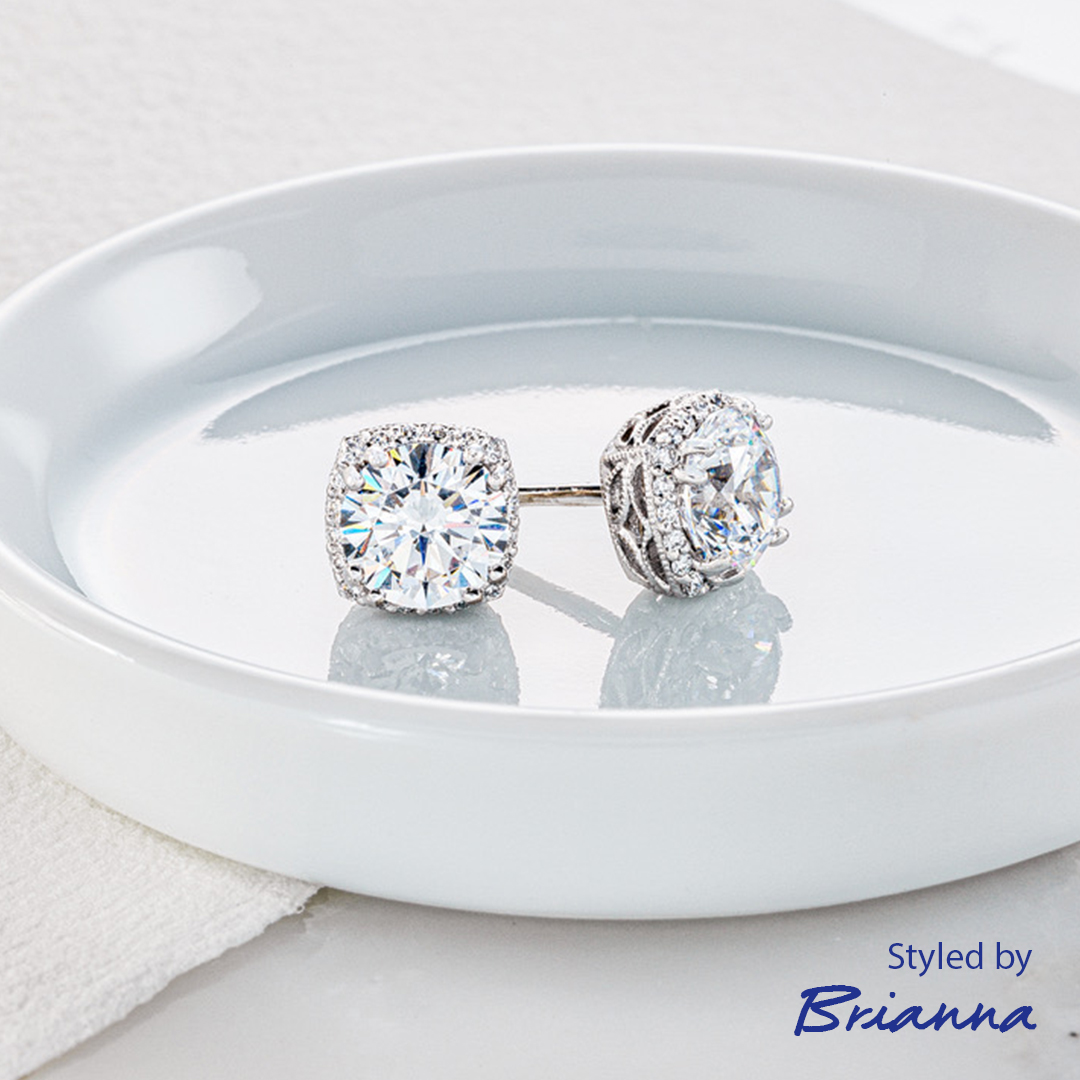 Dantela Diamond Earrings
When asked about stacking rings, she replies "The 2-Prong Band is my new favorite Tacori band because it's so versatile and pairs nicely with any ring. I would frame a 360 ring because it sits above the diamond bands truly seeing beauty from every angle. I also picked an oval center engagement ring because it sets apart from the round bands and is still the star of the show."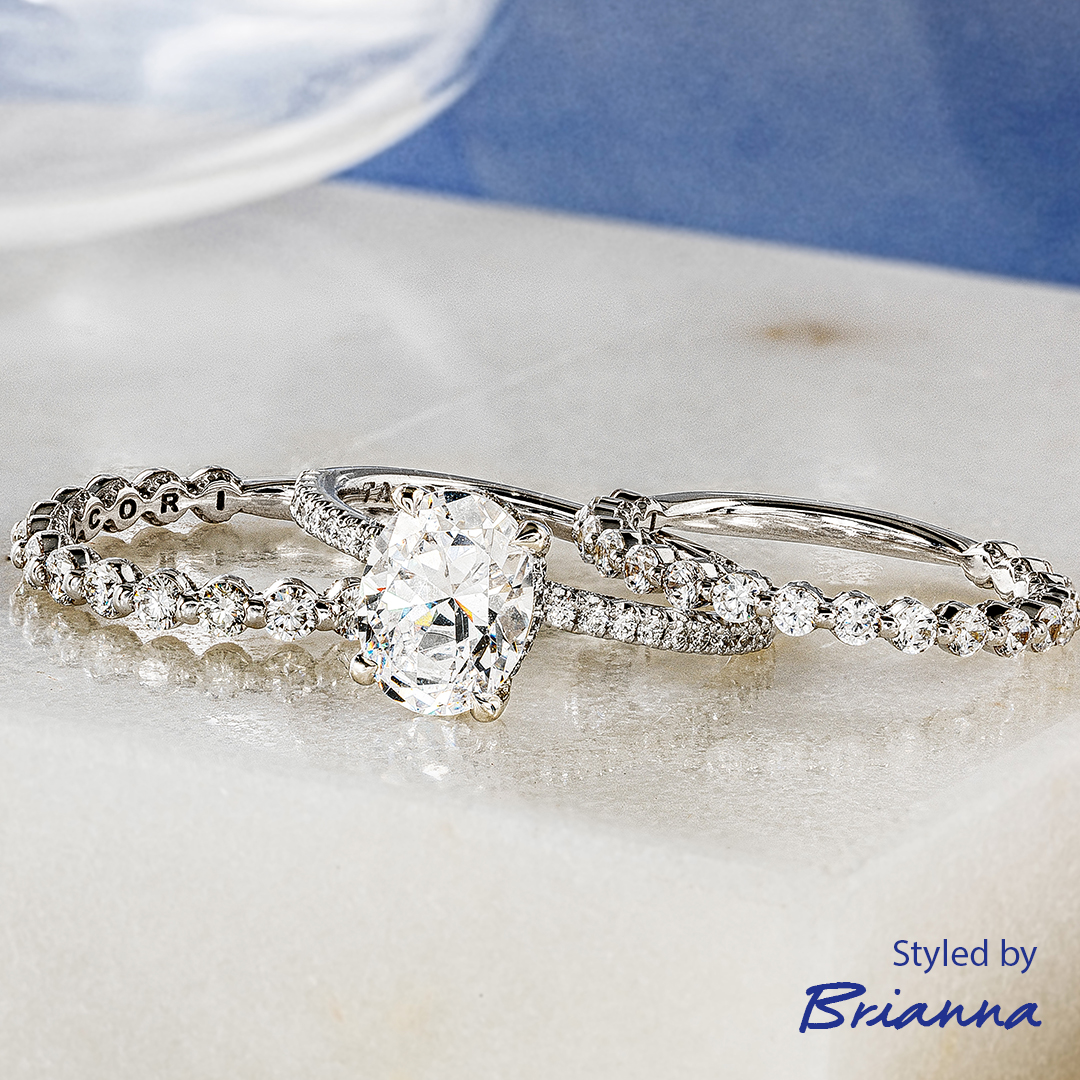 Simply Tacori
$4,090.00
USD
IN PLATINUM
Sculpted Crescent
$3,590.00
USD
IN PLATINUM, HALF-WAY
In a recent styling challenge to find the prettiest Petite Crescent rings, Brianna chose her favorite Petite Crescent Ring. Here's what she loved, and why: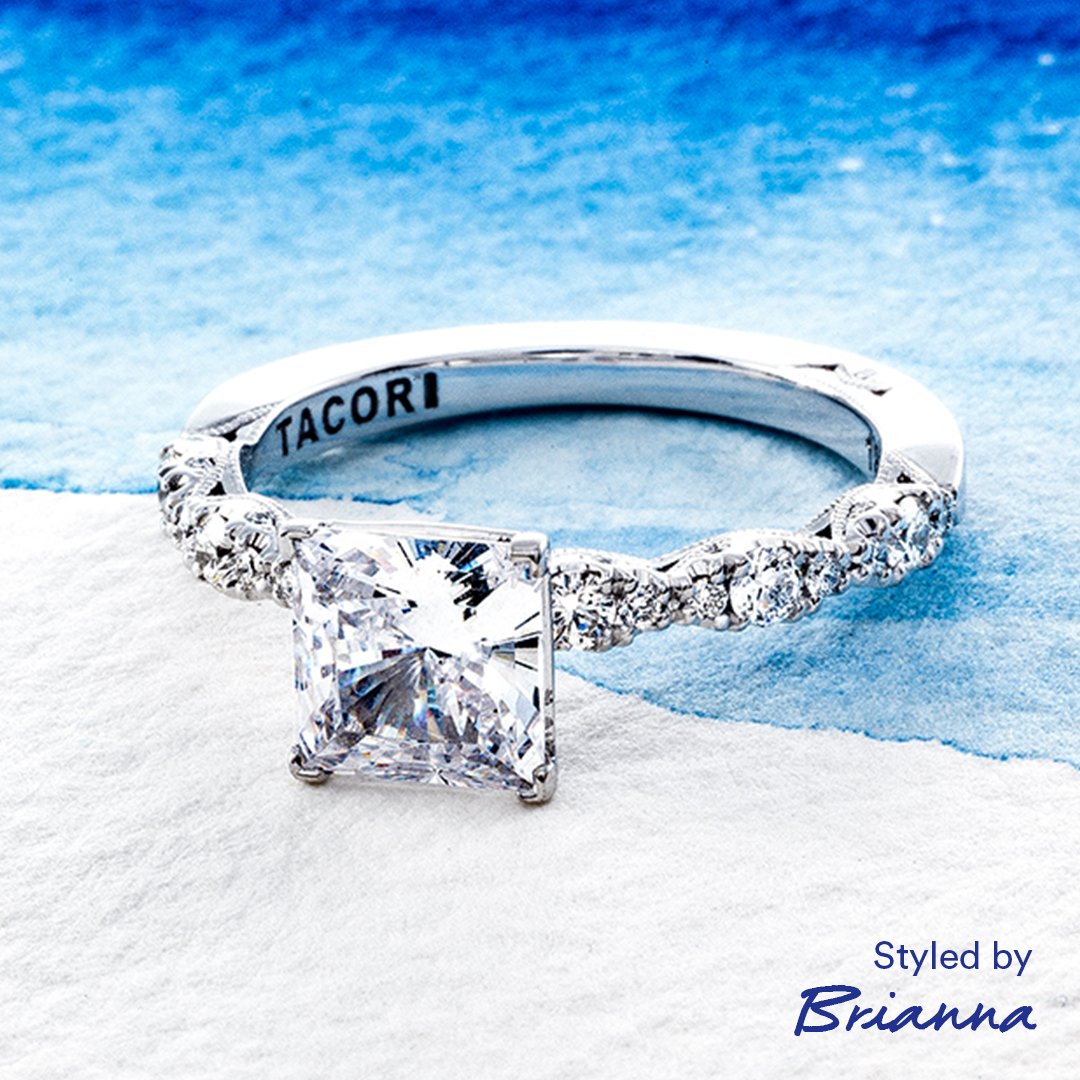 Petite Crescent
$4,990.00
USD
IN PLATINUM
Not including center diamond
Brianna selected style number HT2559PR because "the ring is fit for a princess and the intricate details of the beautiful marquise shapes with graduating diamonds really make the center diamond pop."
Want to see more distinctively diamond-intense Petite Crescent rings? See the Styled By Ani choice. Or, discover more details about the Petite Crescent Collection, view all styles from the Petite Crescent Collection.
In another style challenge for a Spring jewelry capsule, Brianna selected a stone that calls to her: Prasiolite, a stone that is known to attract the free spirited and provide balance.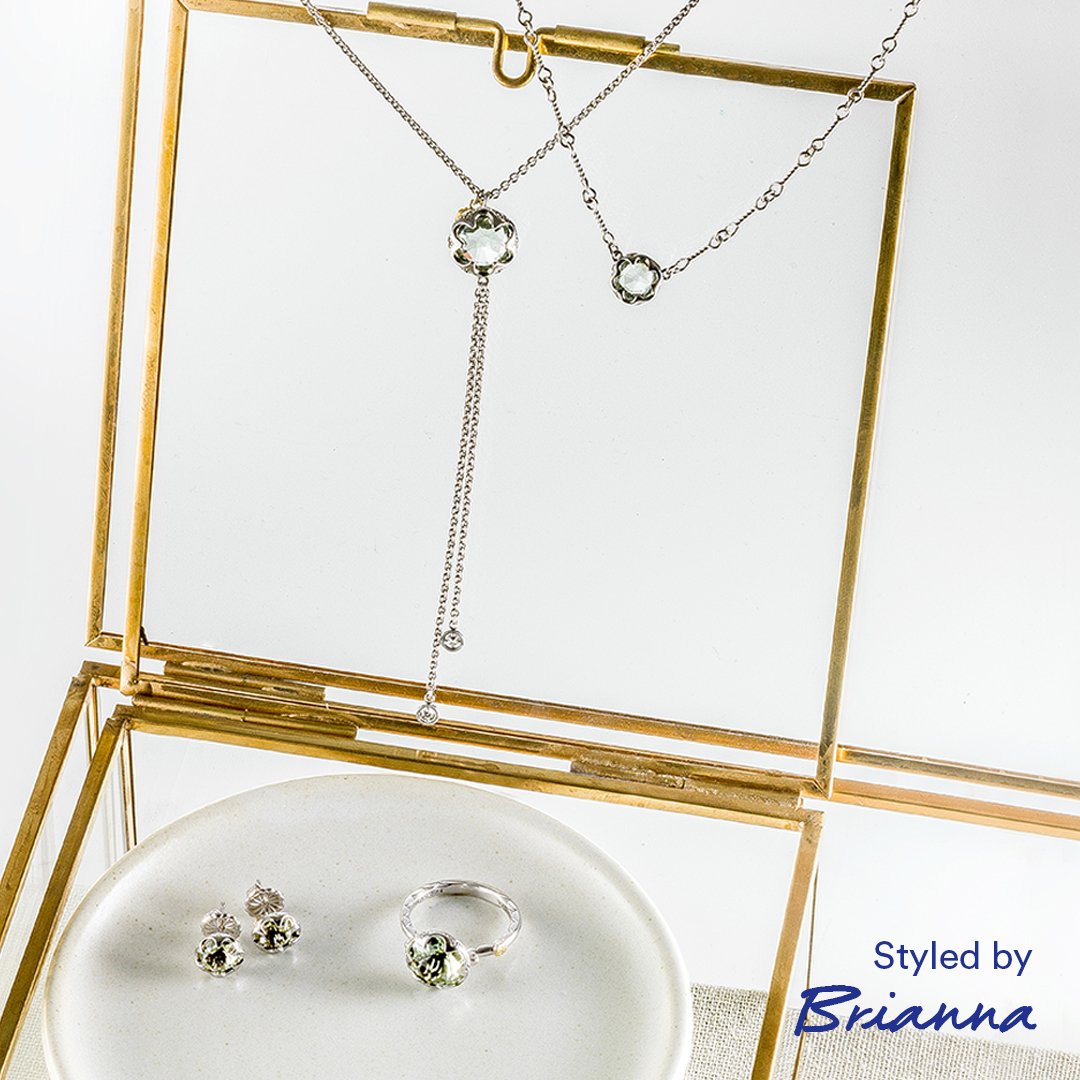 Station Link Necklace featuring Prasiolite
Lariat Necklace featuring Prasiolite
Petite Crescent Bezel Earrings featuring Prasiolite
Crescent Bezel Ring featuring Prasiolite
"My style is definitely a layered look so I imagine myself wearing more than one necklace at a time. The lariat long necklace with the shorter station link. Then I would probably go for the crescent embrace cushion studs in the same stone with the matching ring. "
Have questions or looking for more options? Leave a comment and let us know! xo