Christine || Operations Dept.
Her Style: Christine lives in Pasadena and when she's not running around our Tacori HQ, she likely can be found running at the Rose Bowl! Simply-stated is her style: black shirt, jeans & a classic touch of diamonds is her go-to look.
Discover the diamond trend we didn't see coming. There's a new Princess in town: the square shaped, brilliantly-cut princess cut diamond. This has been one of our most requested diamond shapes this year with its crisp, clean, symmetrical lines delivering a disco of diamond brilliance. Several of our Tacori stylists selected their favorite Princess cut engagement rings. Here's what Christine loved, and why: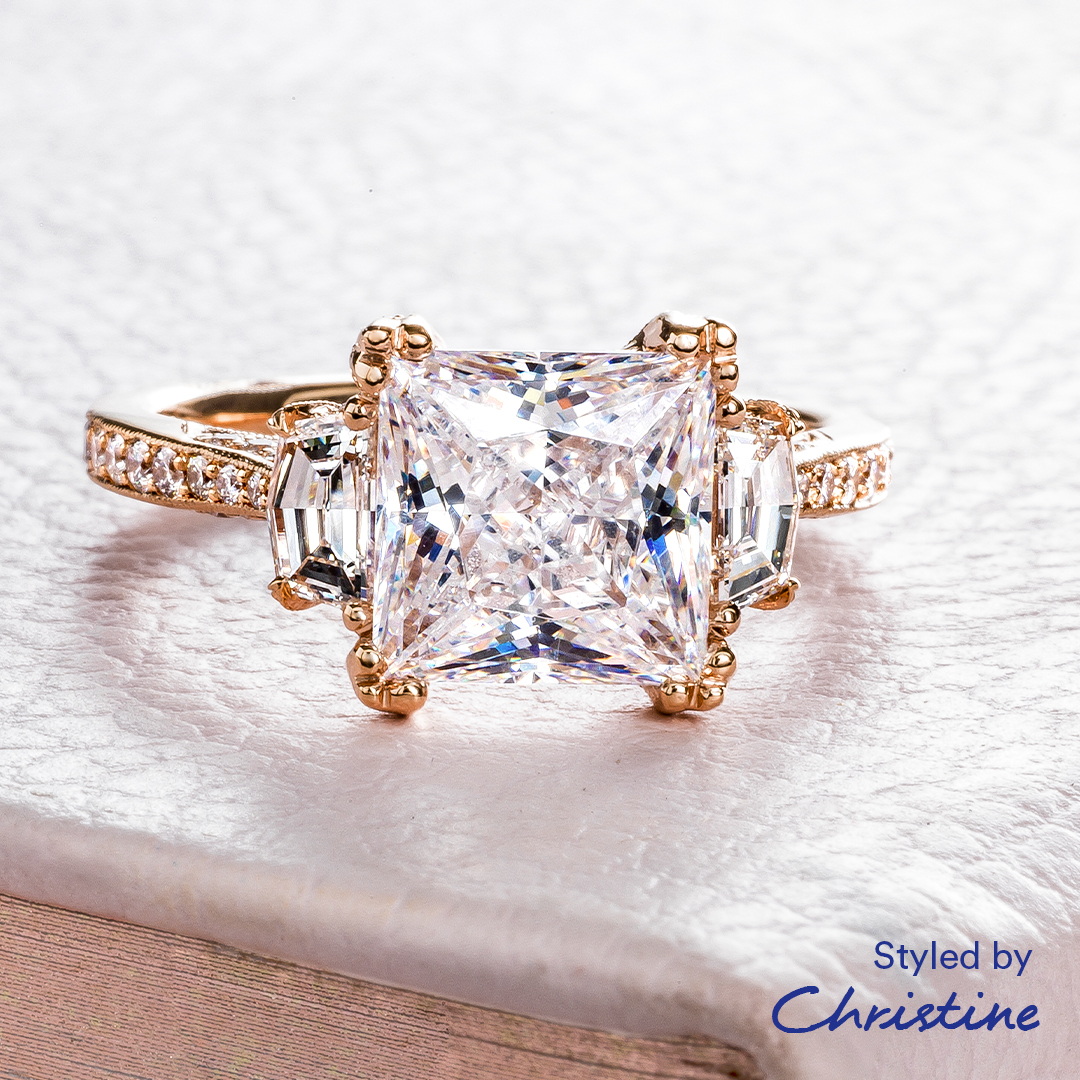 RoyalT
$10,790.00
USD
IN PLATINUM
Not including center diamond
Christine selected style no. HT2655PR because "this ring highlights the beauty of a Princess cut center stone AND includes what I like to call our Tacori 'secret menu' Cadillac side stones. Trust me, everyone will be asking you where you got this ring! Pair it with matching wedding bands on each side or a RoyalT Anniversary Band to complete this special look!"
Want to see more princess cut diamond ring options? See the Styled By Regan choices, and the Styled by Jocelyn choices.
Or, discover out more princess cut rings to love with The Diamond Trend We Didn't See Coming, or fall in love with the oval diamond shape with 6 Things You Should Know About Oval Diamonds or even learn a little about Cushion Cut Engagement Rings.
In another styling challenge for Mother's Day, Christine chose her favorites: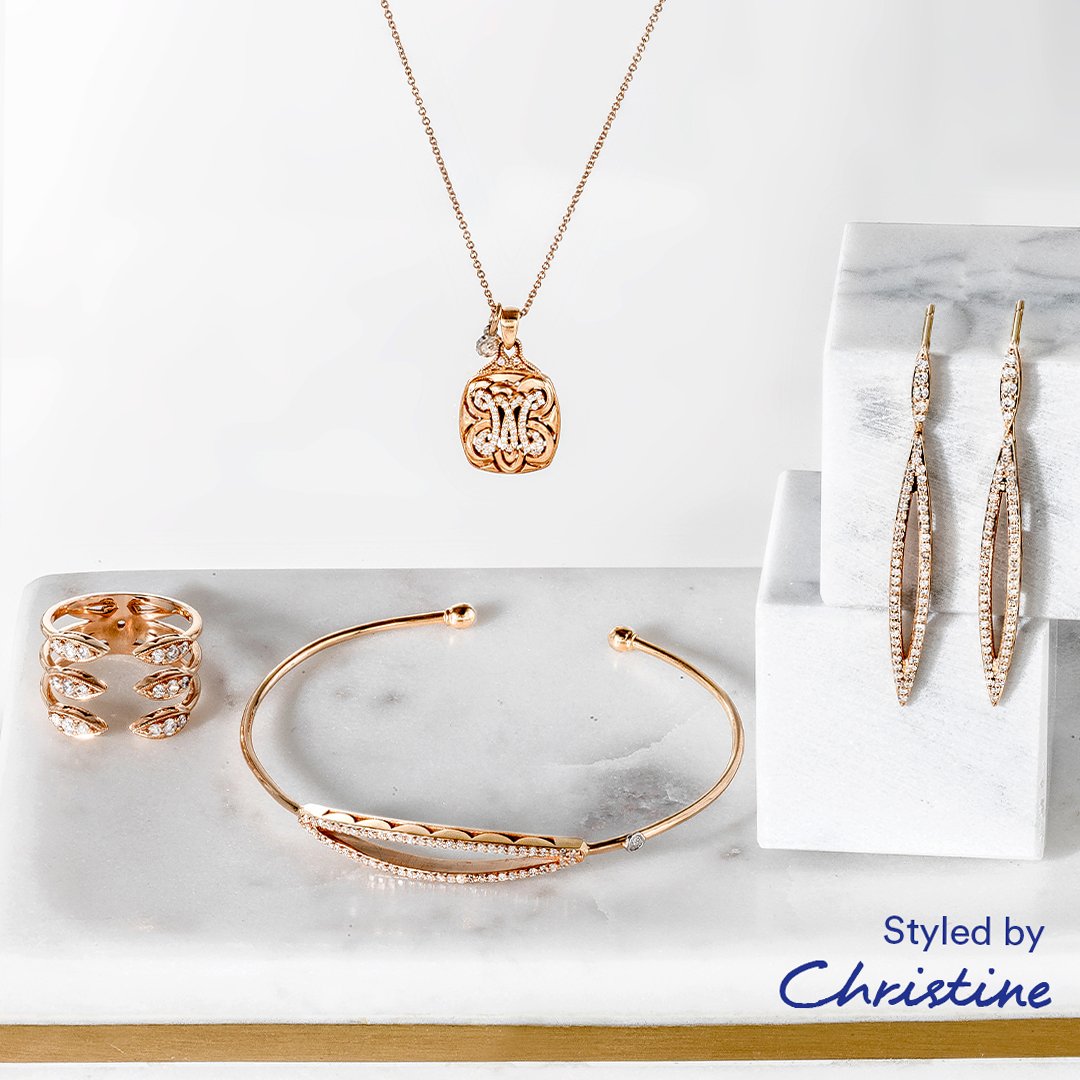 Triple Stacked Surfboard Ring
Open Surfboard Bangle
Pavé Surfboard Earring
Petite Initial Pendant in Rose Gold
"My Mother-in-law fell in love with Tacori rose gold the moment she saw it. She's always loved diamond jewelry, and Tacori has the most perfect shade of rose gold that gives her the opportunity to add a hint of color to her look. For Mother's Day, I always suggest choosing gifts with meaning, like a monogram piece with a loved one's initial. My mom and I both have different versions of the Monogram Necklace "M"…for her son & my husband."
For even more gifts mom will love, check out our Mother's Day gift guide here.
On choosing her favorite Truly "T" Varietal, she says, "This style looks amazing in Yellow Gold. The shape of the emerald cut diamond creates the ultimate 'Truly T' design."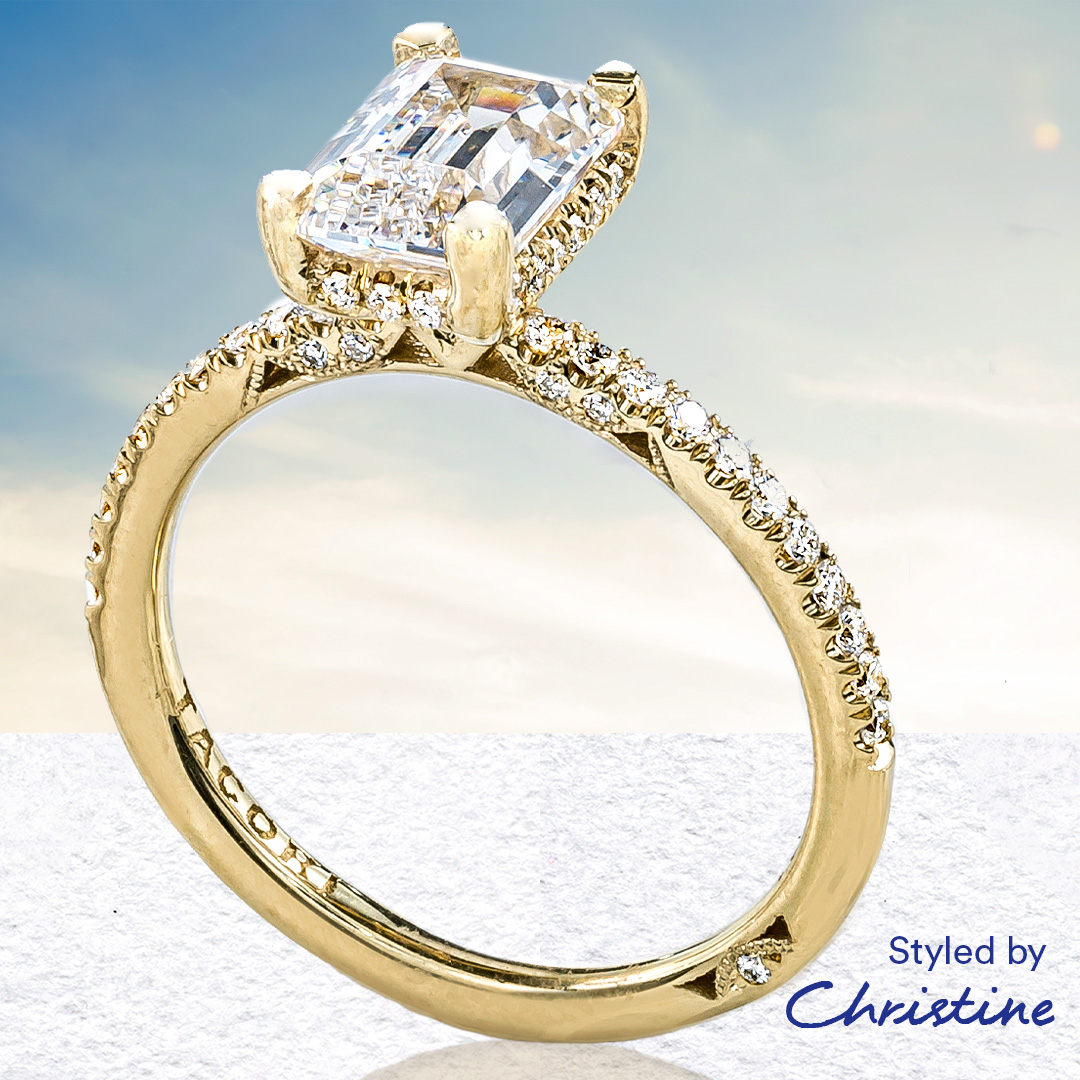 Simply Tacori
$3,090.00
USD
IN 18KT YELLOW GOLD
Not including center diamond
Have questions or looking for more options? Leave a comment and let us know! xo