Deanna || Marketing Dept.
Her Style: Deanna was born and raised in LA and is passionate about design. She has spent her career striving to enrich experiences and tell better brand stories. When she is not marketing at Tacori, she's on play dates with her son or designing Cordially invitations and stationery—and with her passion for helping like-minded mamas, she co-hosts an annual parenting expo, Bibs and Bellies. Her favorite type of jewelry is simple and dainty but she loves to mix it up!
In a recent ruby styling challenge, she says "I love making a bold statement with a stack of diamond bands, especially when there is a pop of color! My favorite gemstone combination is ruby with rose gold since it gives an overall warm tone and look."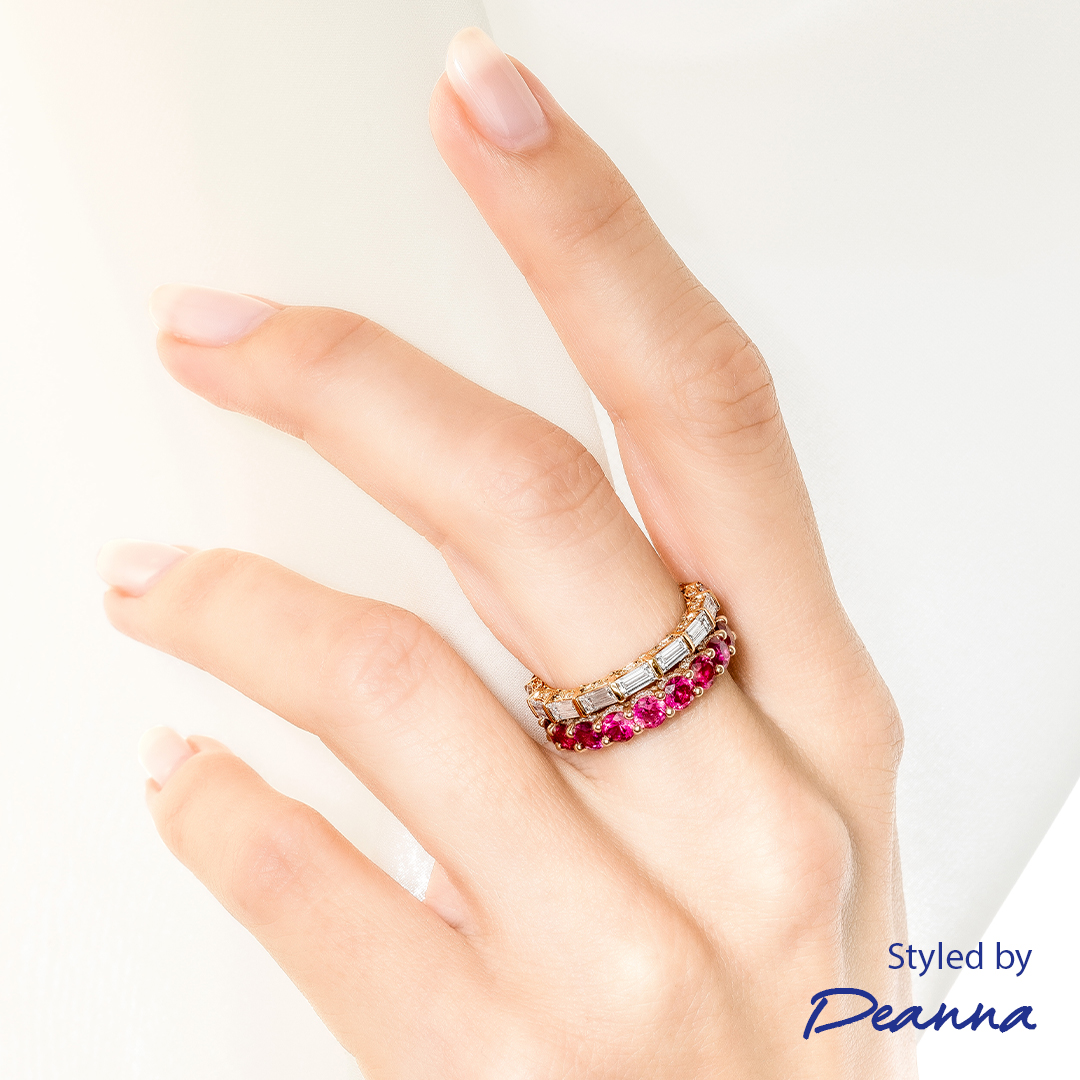 RoyalT
RoyalT
$10,990.00
USD
IN 18KT ROSE GOLD
On choosing Something Blue styling challenge, she notes "I love the asymmetrical shape of these pieces and I think it's a fashion-forward easy of bringing "something blue" to the modern bride. What's also great is you can dress it down with a great denim or summer look!"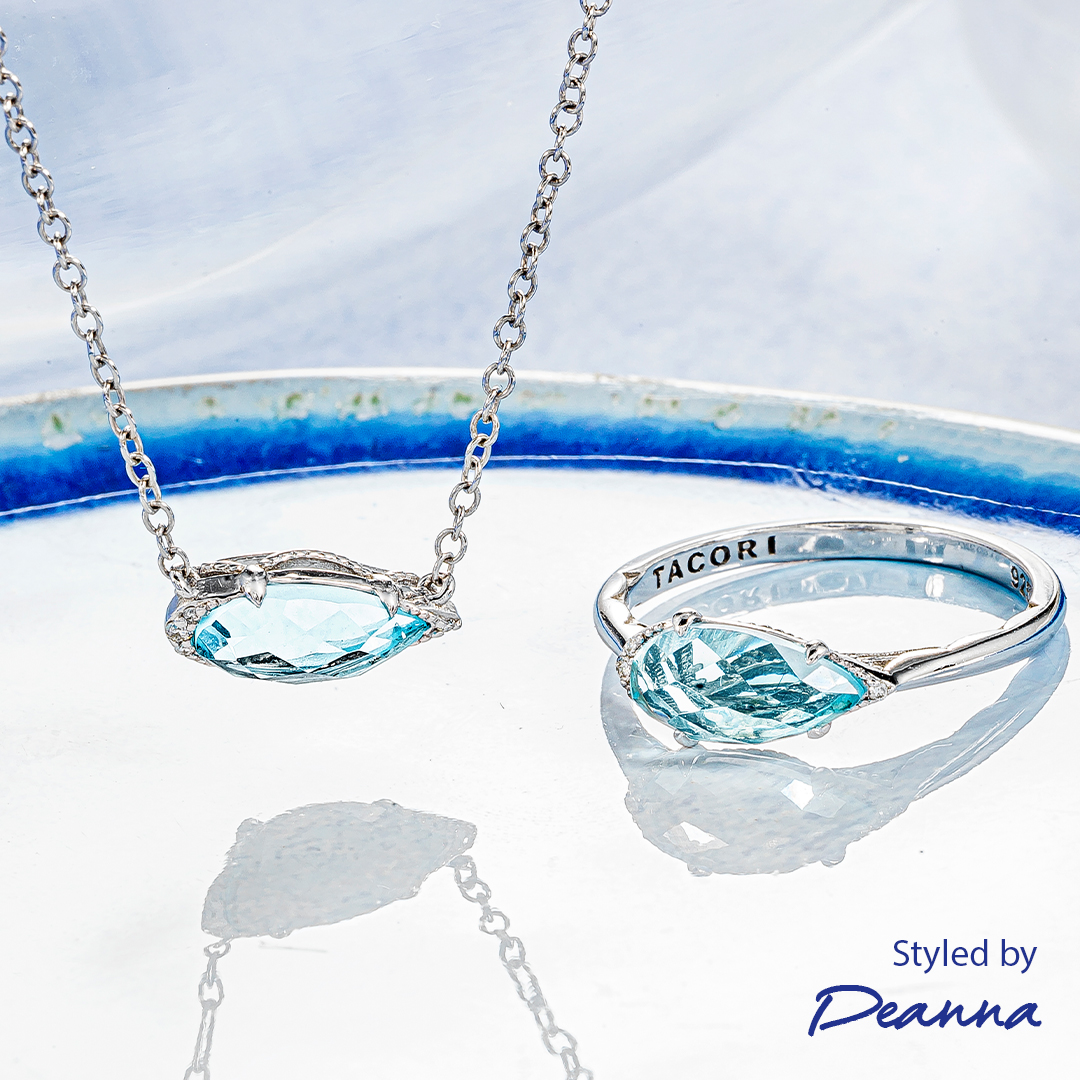 Solitaire Pear-Shaped Gem Necklace with Sky Blue Topaz
Solitaire Pear-Shaped Ring with Sky Blue Topaz
In another styling challenge to find the perfect Spring Break look together, Deanna styled her ideal Love, Los Angeles combo. Here's what she loved, and why: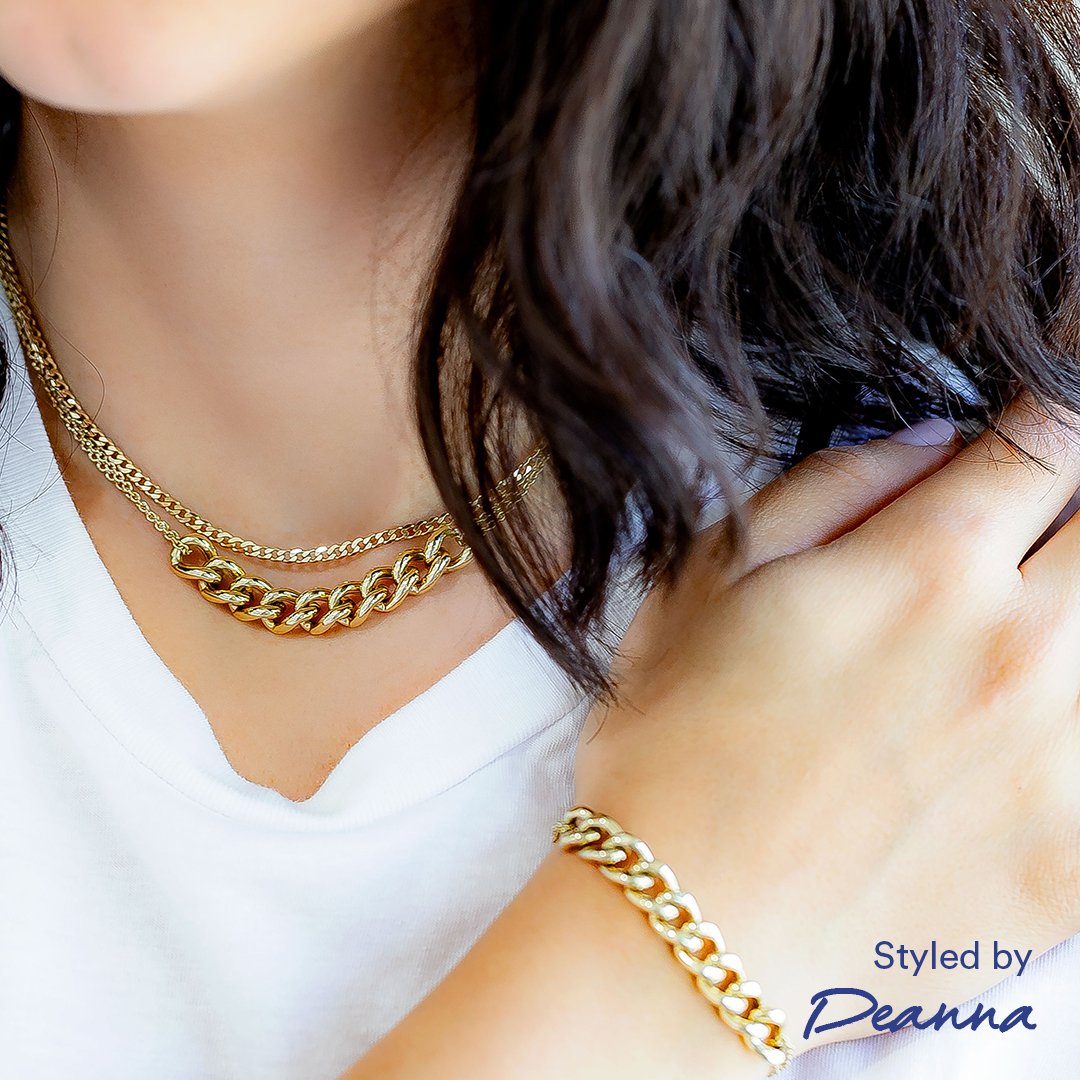 It Figaros Necklace
"The layering of these necklaces is my favorite because I can mix and match the feminine with the bold! I love playing with different lengths and tying the look together with a matching bracelet."
Want to see more of the collection? Check out the Love, Los Angeles look book for more inspo!