Francesca || Sales Dept.
Her Style: Francesca has high-minded personal and professional values with deep integrity. She appreciates intellectual curiosity, honesty, balance, and patience above all things. She's inspired by timeless and classic jewelry, such as her beloved engagement ring from Tacori RoyalT Collection with Emerald."
In a recent styling challenge to pick her favorite Truly "T" Varietal, she says "I'm a huge fan of the Simply Tacori collection because of the classic solitaire look. This ring is perfectly engineered with a delicate band with French-set diamonds, accentuating my favorite center diamond, an emerald cut with a 360-degree setting."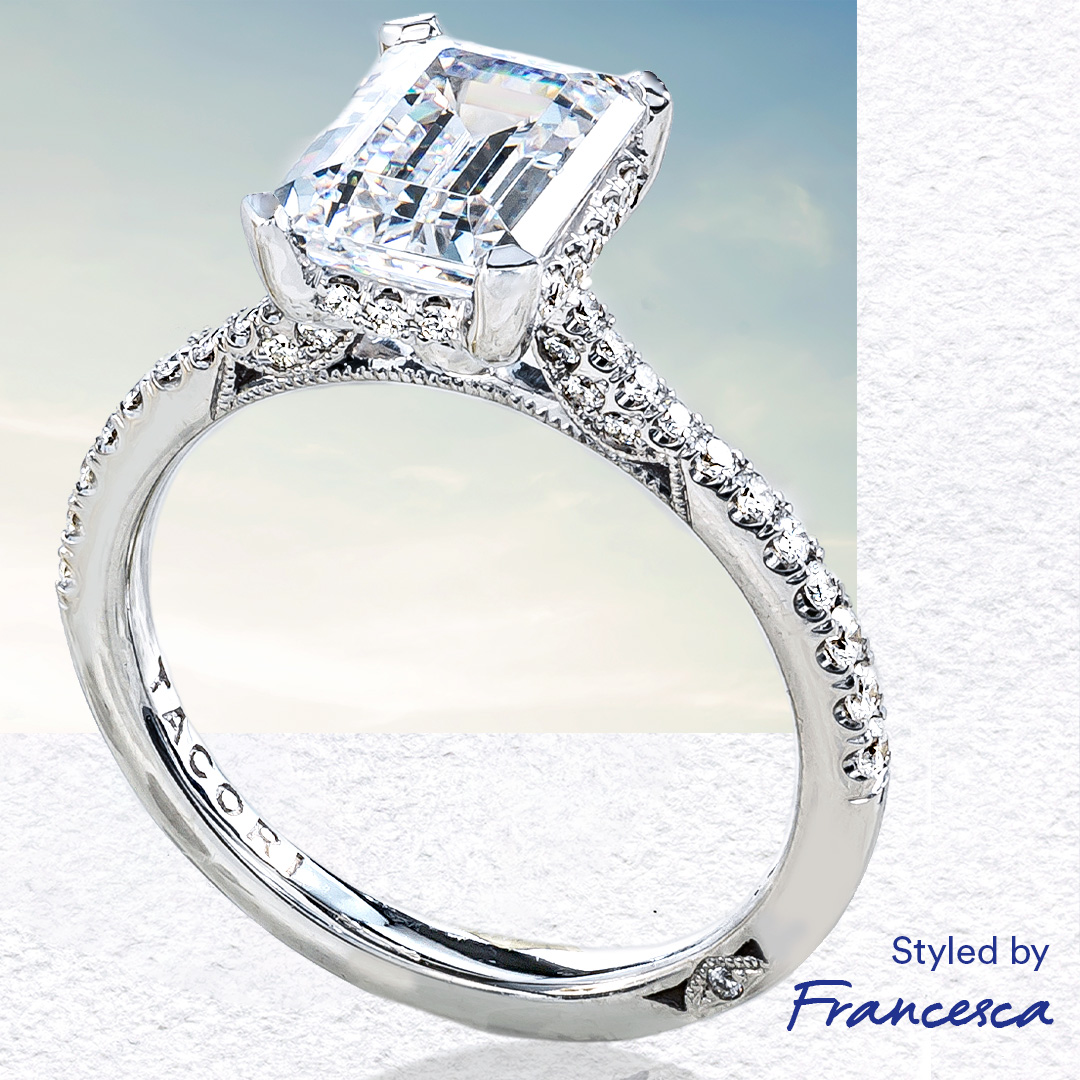 Simply Tacori
$4,090.00
USD
IN PLATINUM
Not including center diamond
On the topic of three-stone engagement rings, she notes "Thank you for giving me the opportunity to highlight my actual 3-stone engagement ring. I fell in love with it at first sight because it really hit my 3 must-have points.
1) 3 stones are so elegant and timeless, especially with the emerald cut
2) It has the perfect sophisticated crown look with diamonds on the ceiling of the ring
3) It has a clean Simply Tacori foundation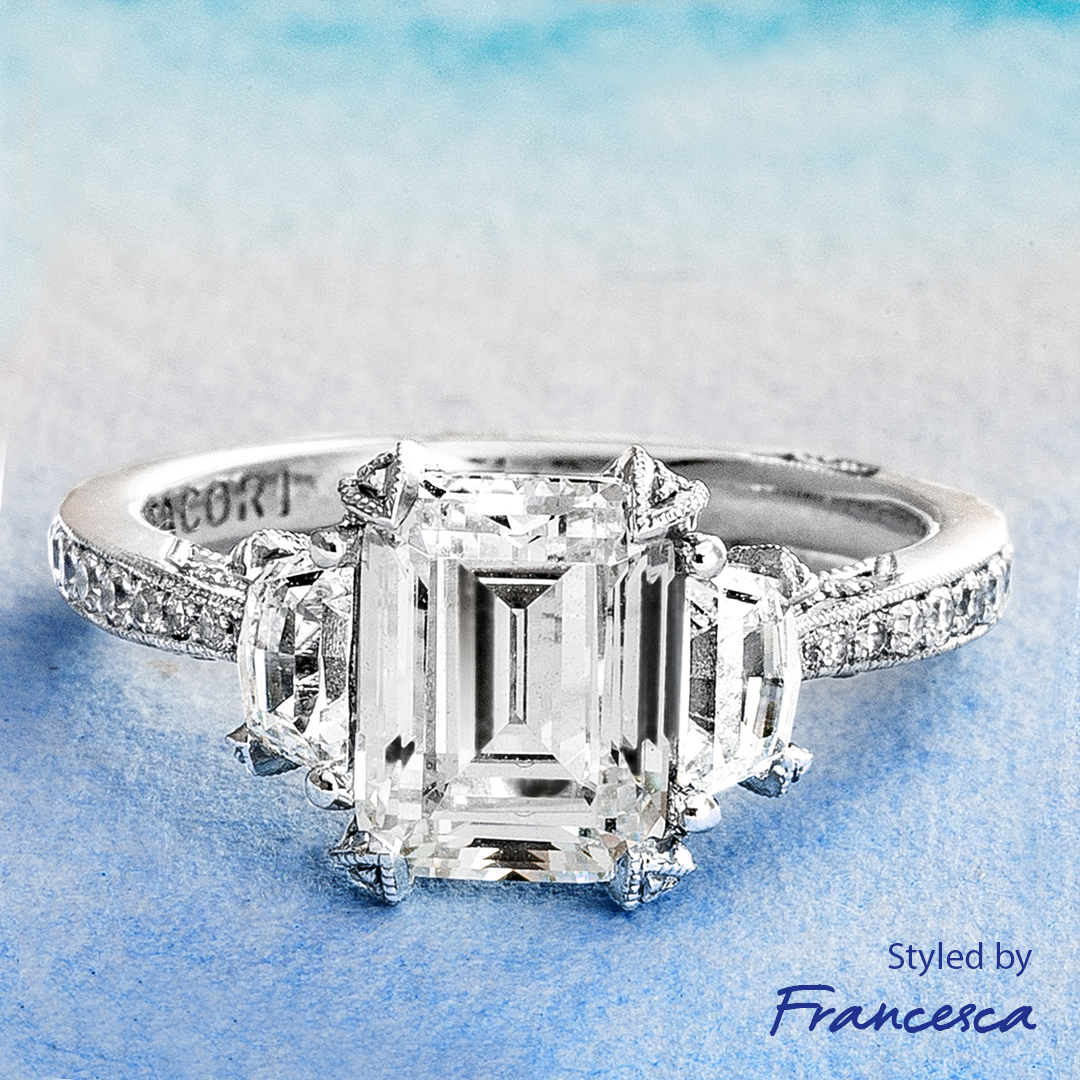 RoyalT
$10,790.00
USD
IN PLATINUM
Not including center diamond
In another styling challenge to find the best power stack of Stackable Rings & Wedding Bands, Francesca styled her ideal Stackable Ring set. Here's what she loved, and why: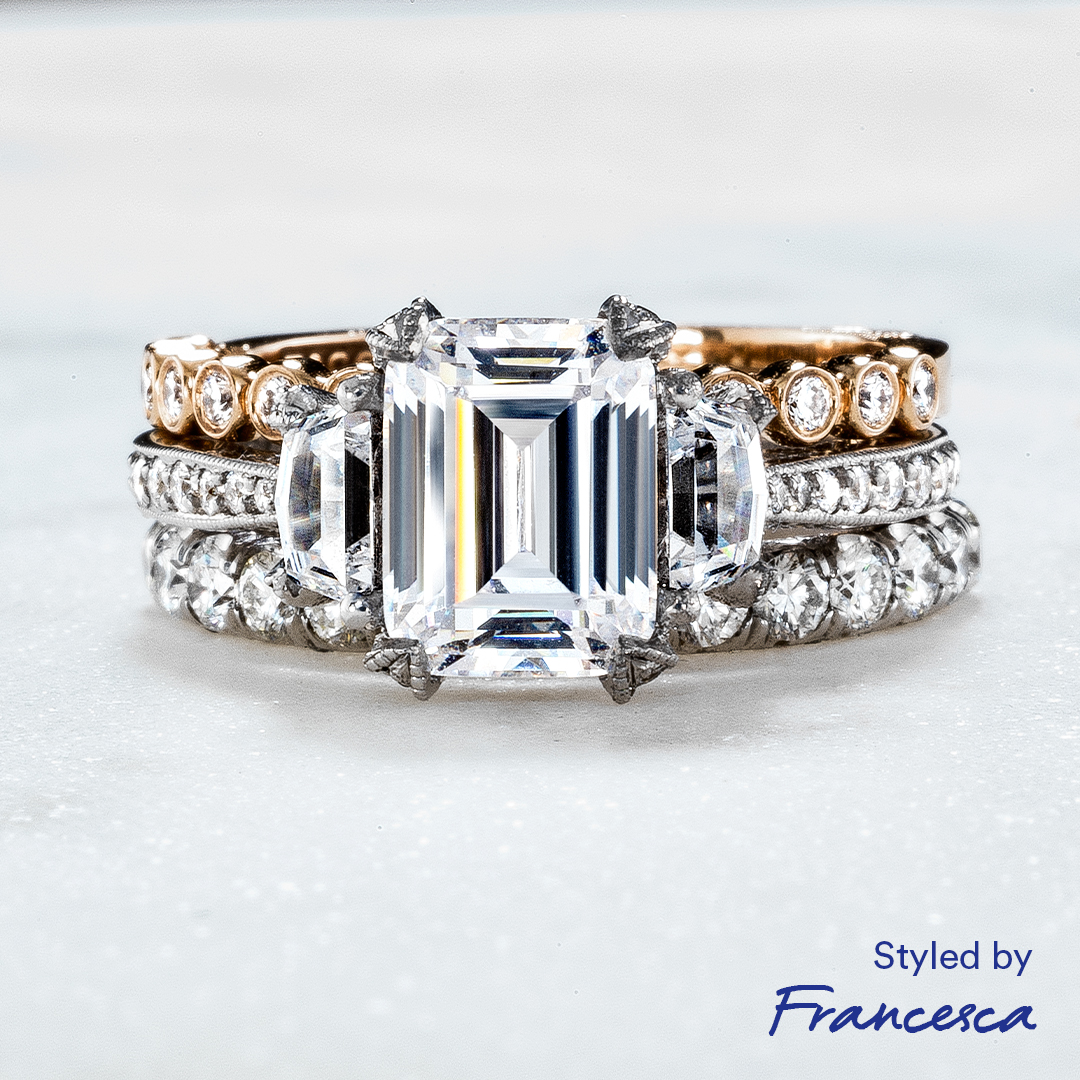 Sculpted Crescent
$2,090.00
USD
IN 18KT ROSE GOLD
RoyalT
$10,790.00
USD
IN PLATINUM
Not including center diamond
Petite Crescent
$4,290.00
USD
IN PLATINUM
Francesca selected style numbers:200-2C, HT2655EC and HT2545. "This stack gives a lot of dimensions and fun to make my classic Emerald cut stand out even more."
Want to see more Stackable Rings styles? See the Styled By Jessica choices, and the Styled by Rebecca choices.
Or, discover out more styling suggestions with 5 Ways to Style Your Wedding Bands , 5 of the Best Engagement Ring and Wedding Band Combos, The Perfect Wedding Band Set, or The Significance of the Matching Set.
Have questions or looking for more options? Leave a comment and let us know! xo