Jocelyn || Accounting Dept.
Her Style: Joceyln is fun, energetic and bubbly. She enjoys being outdoors and loves socializing with people. Although her engagement ring and band are RoyalT, she tends to gravitate towards earrings, necklaces and bracelets that are simple yet elegant.
Discover the diamond trend we didn't see coming. There's a new Princess in town: the square shaped, brilliantly-cut princess cut diamond. This has been one of our most requested diamond shapes this year with its crisp, clean, symmetrical lines delivering a disco of diamond brilliance. Several of our Tacori stylists selected their favorite Princess cut engagement rings. Here's what Jocelyn loved, and why: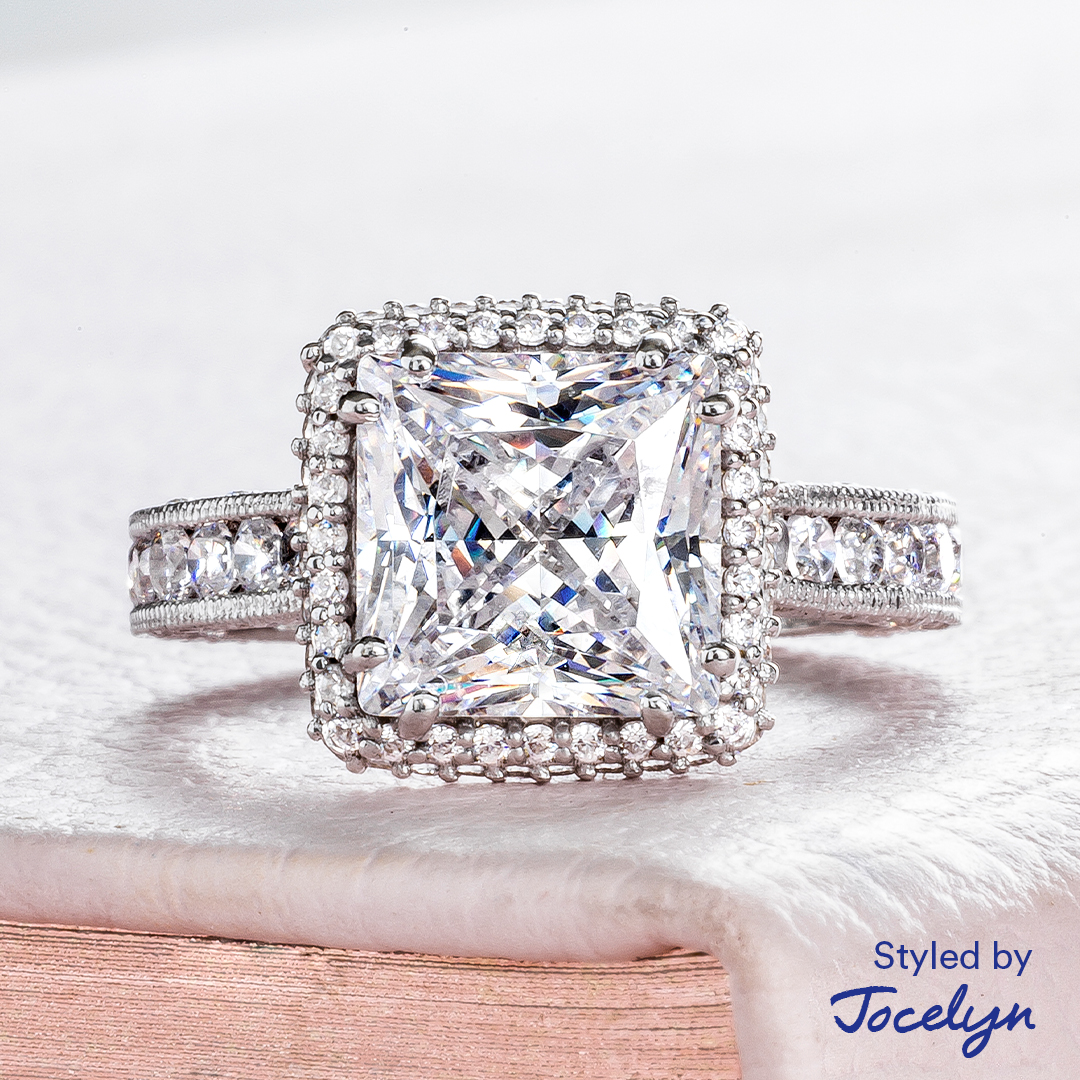 RoyalT
$10,490.00
USD
IN PLATINUM
Not including center diamond
Jocelyn, Credit Manager, selected her own engagement ring, style number HT2607PR. "This style immediately caught my eye when I first started working for Tacori. I took a picture of this ring on my hand, not realizing that three years later it's the ring my husband ended up buying me when we eloped."

Want to see more princess cut diamond ring options? See the Styled By Christine choices, and the Styled by Regan choices.
Or, discover out more princess cut rings to love with The Diamond Trend We Didn't See Coming, or fall in love with the oval diamond shape with 6 Things You Should Know About Oval Diamonds or even learn a little about Cushion Cut Engagement Rings.
In another styling challenge for her favorite Simply Tacori ring, Jocelyn shares her choice and why: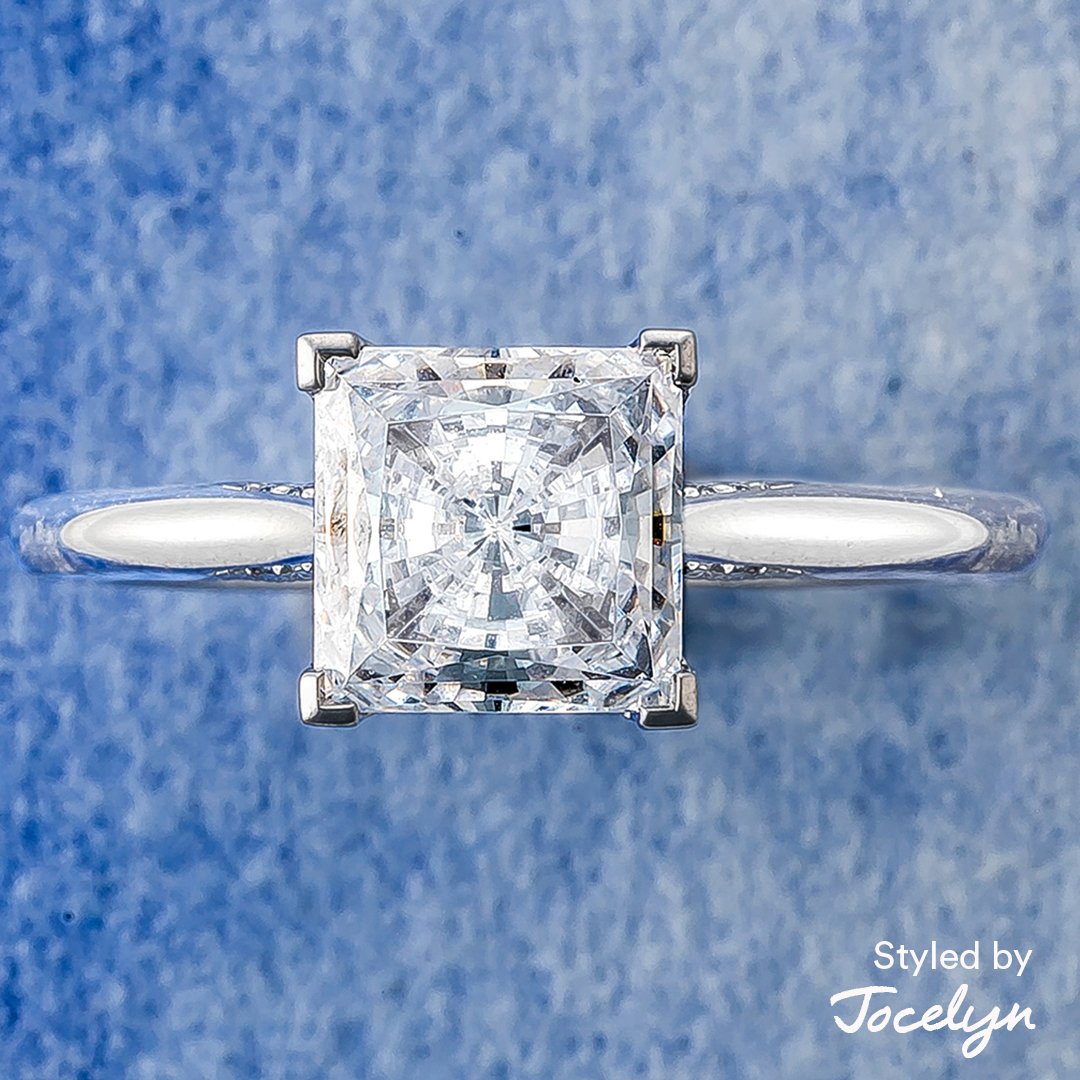 Simply Tacori
$2,990.00
USD
IN PLATINUM
Not including center diamond
I'm in love with this princess cut! The simplicity makes the center stone POP! Most definitely an eye catcher and makes the ring shine on its own!
On choosing a Truly "T" Varietal, she says "I love the focus on the princess cut. The setting is classic, clean, and timeless."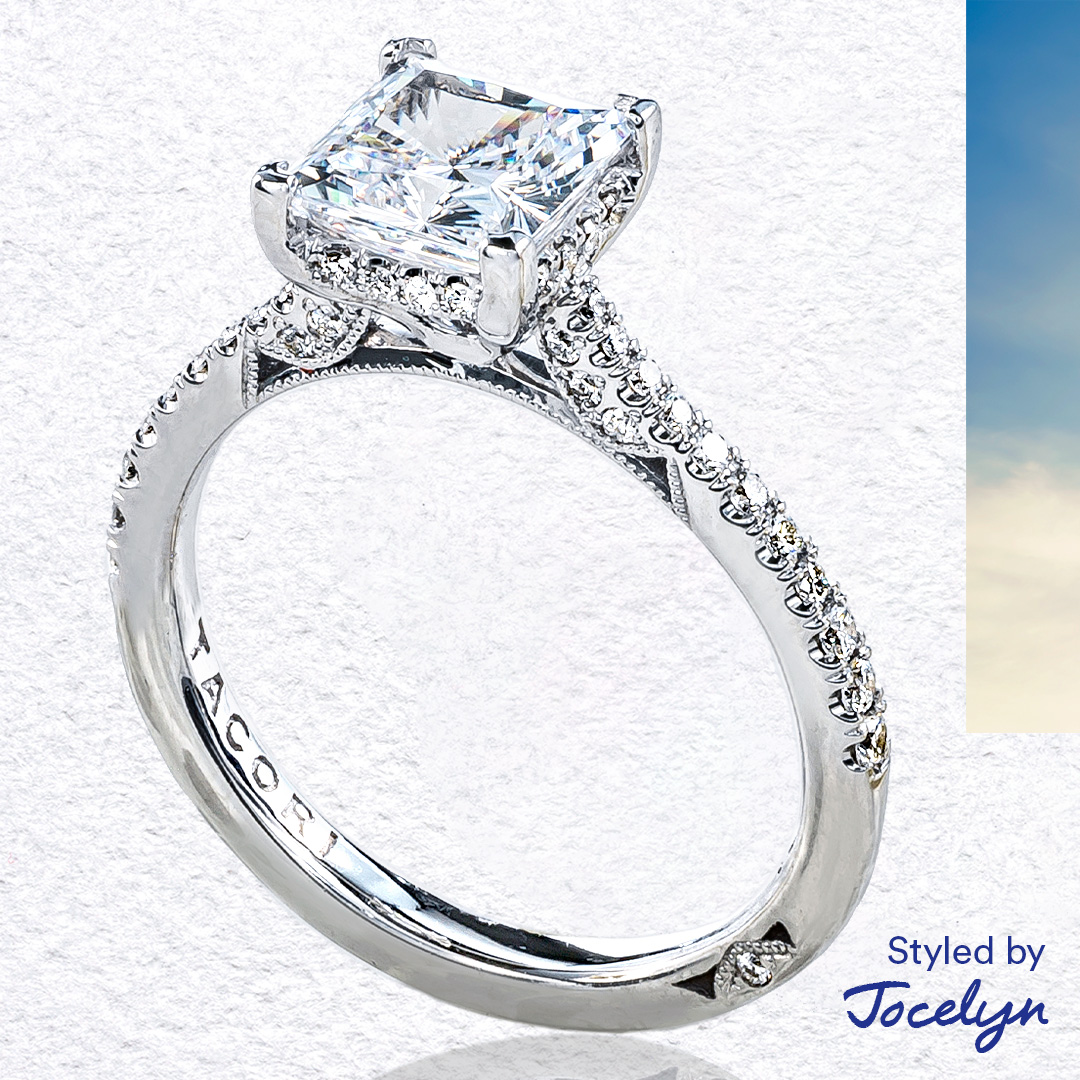 Simply Tacori
$4,490.00
USD
IN PLATINUM
Not including center diamond
Have questions or looking for more options? Leave a comment and let us know! xo