Margaret || Marketing Dept.
Her Style: Margaret lives and breathes social media both inside and outside of work (Instagramming her every move at @LifeWithMarg). She is a firm believer that jewelry completes an outfit- a casual look can instantly look elevated with a pair of statement earrings or a bold necklace. When it comes to jewelry, she believes there are no rules. Mixing metals is fun and playful, just like her personality.
When asked to choose her favorite studs, she says "I'm a huge advocate of mixing and matching, and creating a one-of-a-kind look. I love wearing different shapes on my earlobes to add a bit of an eclectic flare."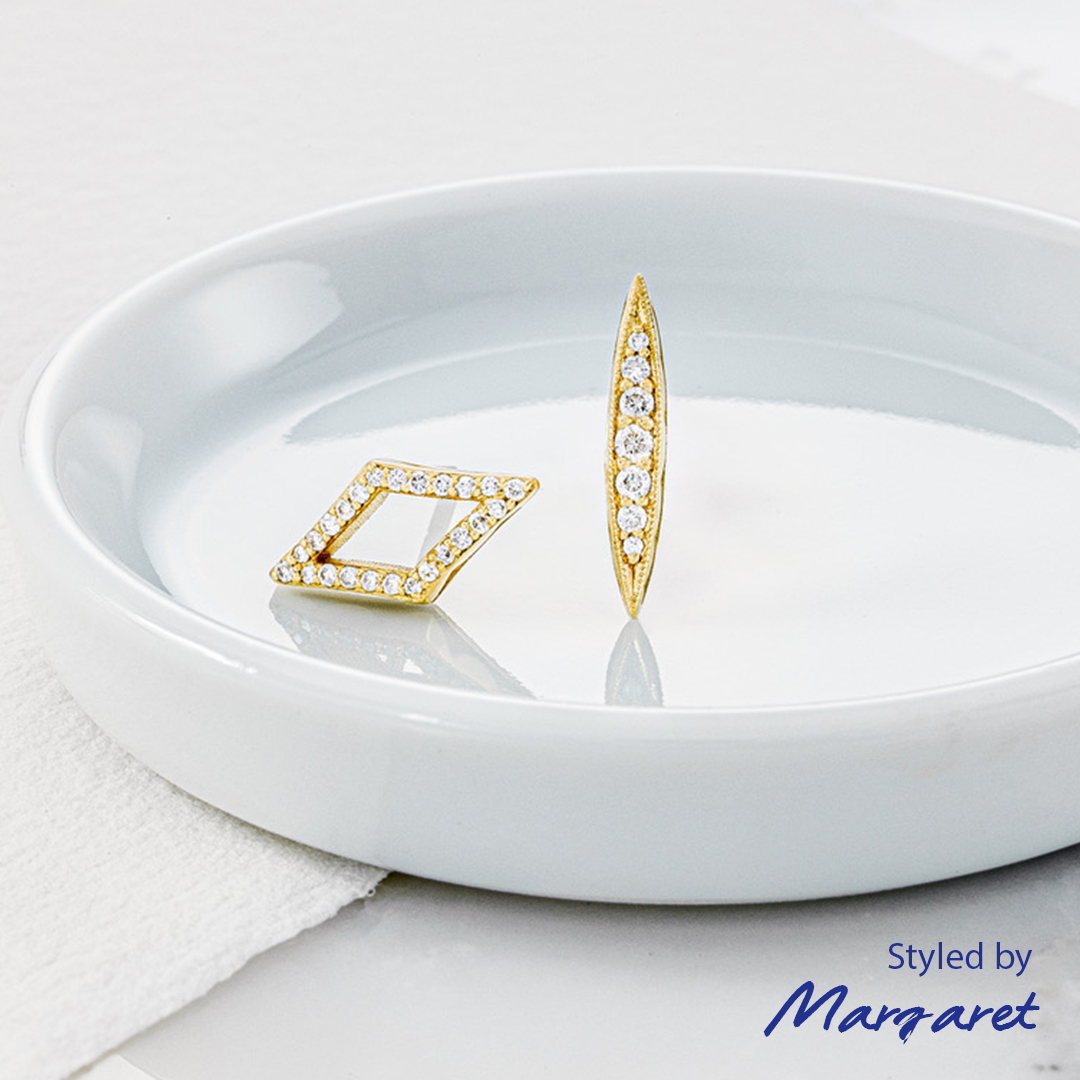 Pavé Surfboard Stud Earring
When asked about her favorite stack, she says

"The 2-prong bands are my new fave Tacori band! The French pavé setting of the 2-prong bands add a unique dimension to my stack."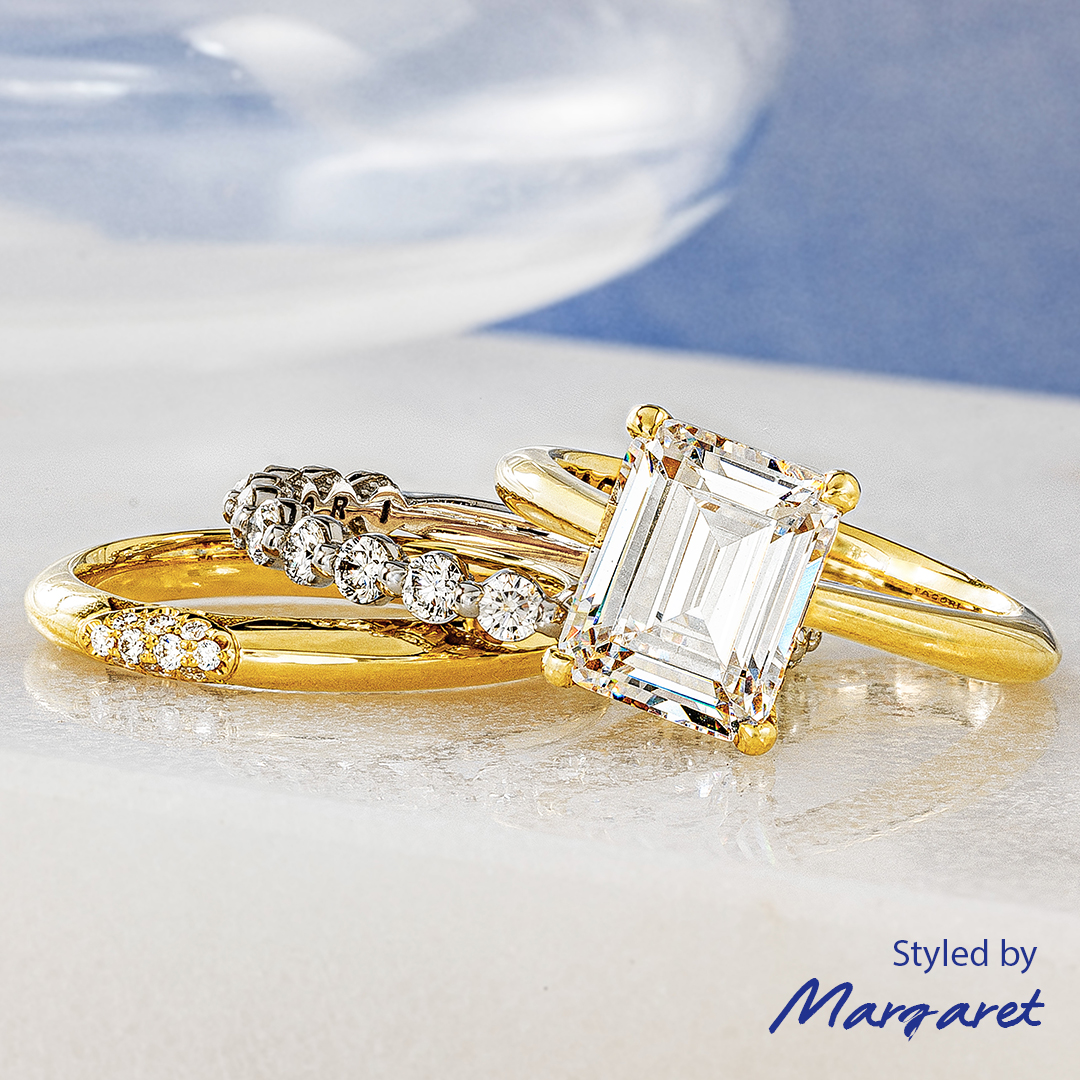 RoyalT
$3,190.00
USD
IN 18KT YELLOW GOLD
RoyalT
$1,890.00
USD
IN 18KT YELLOW GOLD
Sculpted Crescent
$2,990.00
USD
IN 18KT YELLOW GOLD, HALF-WAY
In a recent
styling challenge
to find the perfect Wedding bands (if there is such a thing?), Margaret styled her ideal Wedding Band set. Here's what she loved, and why: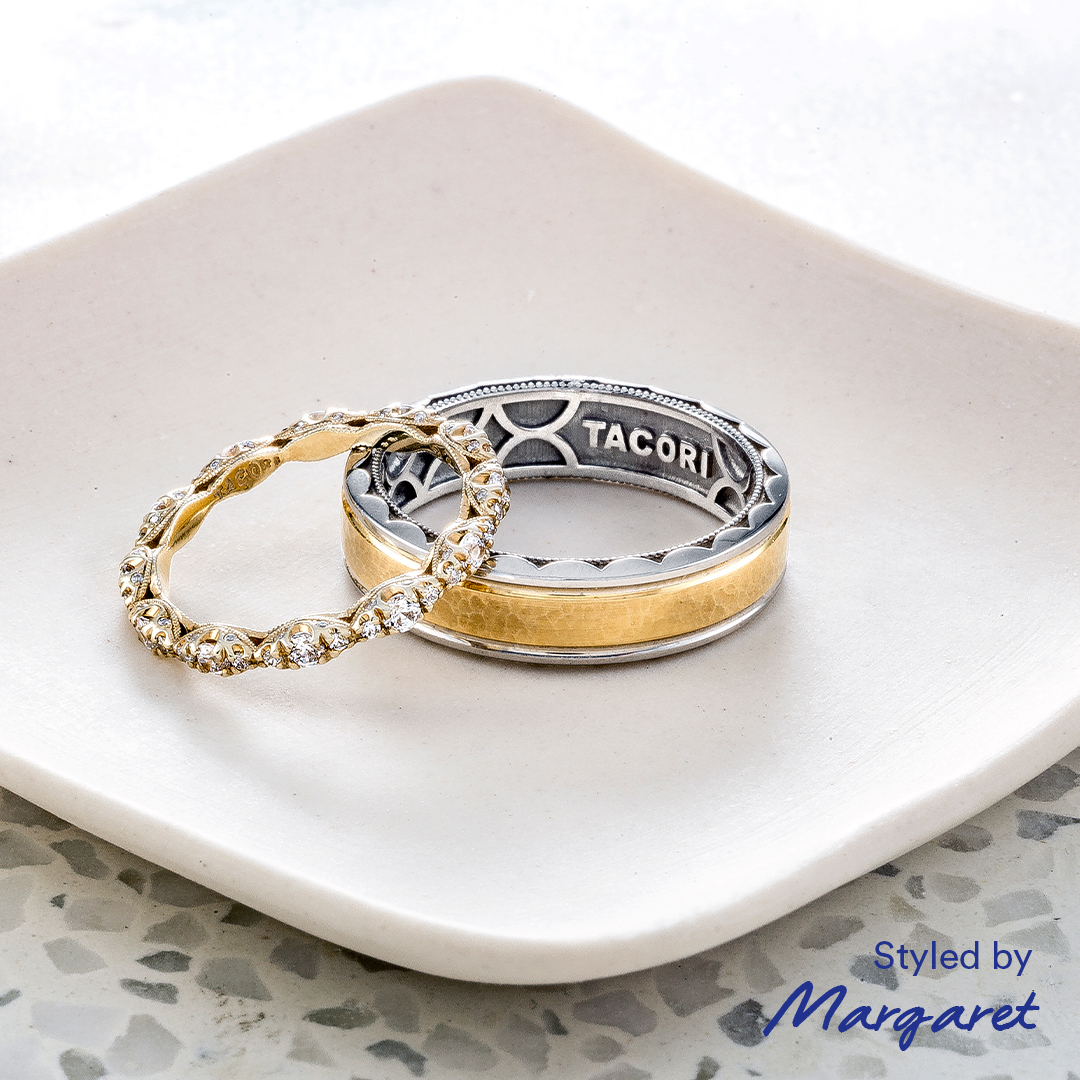 Mixed Finish
Petite Crescent
$5,290.00
USD
IN 18KT YELLOW GOLD
Margaret selected style numbers: 135YH and HT2558. "I'm a huge advocate of mixing metals. I love that you can have the best of both worlds with the mixed finished men's wedding band and how I can still rock my collection of silver and rose gold jewelry, while wearing the yellow gold band for myself. And the intricate marquise cut diamond detail of the and is an added bonus."
Want to see more Wedding Band style options? See the Styled By Adela choices, and the Styled by Michelle choices.
Or, discover out more wedding band styling suggestions with 5 Ways to Style Your Wedding Bands , 5 of the Best Engagement Ring and Wedding Band Combos, Stackable Rings & Wedding Bands, or The Significance of the Matching Set.
In another styling challenge for Spring style, Margaret stated "If I'm going to a festival or simply on vacation, the last thing I want to do is keep track of where my jewelry is and if I packed the right accessories for my outfit, so I love wearing simple jewelry that I don't have to worry about taking off. Dainty, layered bracelets, a simple statement ring and classic huggies is my go-to getaway jewelry style."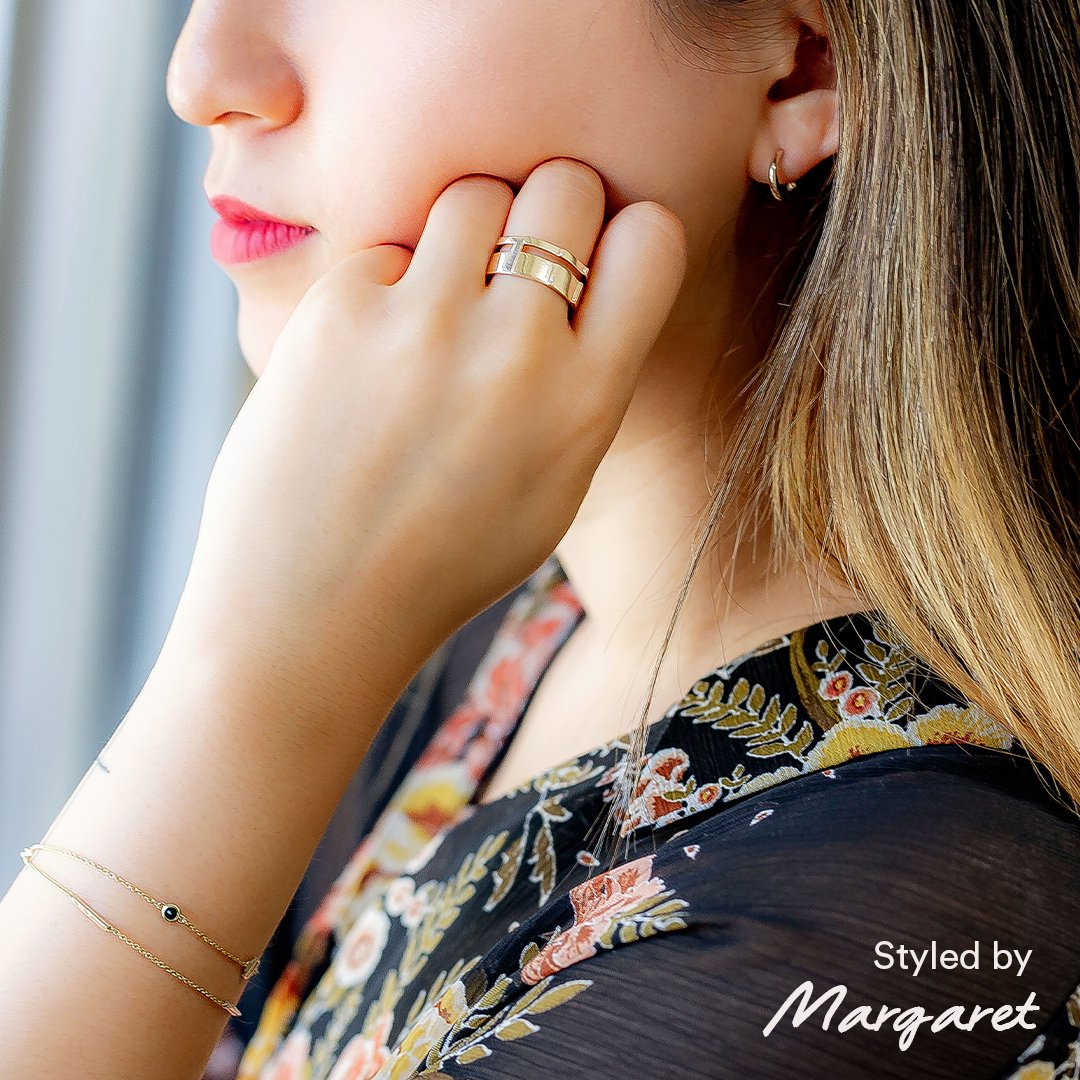 3-Bar Maximum Bracelet
Signature Cigar Band – Take Two
Huggies Forever
The Gemstone & Monogram Bracelet w/ Black Onyx
Want to see more of the collection? Check out the Love, Los Angeles look book for more inspo!
Have questions or looking for more options? Leave a comment and let us know! xo