At Tacori, women are at the heart of our business. As customers, as a company, and as a community.
At our company, we're honored to work for, and alongside, incredible women. Our Leadership Team has a percentage of 62% women, led by COO and Design Director, Nadine Tacorian.
People are at the heart of any business, and our heart is filled with men and women who care about each other as part of our Tacori Family.
It is with great pride to share the news that Tacori was named as one of Mogul's Top 1000 Companies with the Strongest Female Leaders in 2018!
Each year, Mogul conducts annual research to examine and assess workplaces for women, based on publicly available information as well as nominations drawn from Mogul's 20,000 HR leaders and collaborators globally. Workplaces are assessed on the following criteria:
Women's Initiatives, (2) Women in Leadership, (3) Workplace Policies, (4) Workplace Culture, and (5) Overall Diversity & Inclusion.
The 2018 honorees displayed impressive efforts to encourage female millennials by creating workplaces that offer paid leave, flexible schedules, mentoring programs, and implementing strong sexual assault policies.
This list is now live and is being featured across all Mogul platforms reaching millions of women per week, as well as their global newsletters, social channels, media outlets, and 18,000 company partners.
You can view the full list HERE.
Our purpose as a company is to bring positivity and joy to everyone we touch, and considering how to shine a light on the good work we all do is part of our core mission as a Company.
One of the initiatives that Tacori is honored to support is Shine Together, an organization dedicated to celebrating and amplifying the awesome impact women have every day.
And as a beautiful reminder of our commitment to Shine Together, we created a special "Shine Together" bracelet to celebrate and amplify the message that "we all shine brighter, together."
The linked inscription and message is a tangible reminder to always find ways to Shine Together.
As part of TACORI's commitment to promote positive change, 30% of net proceeds benefit Shine Together.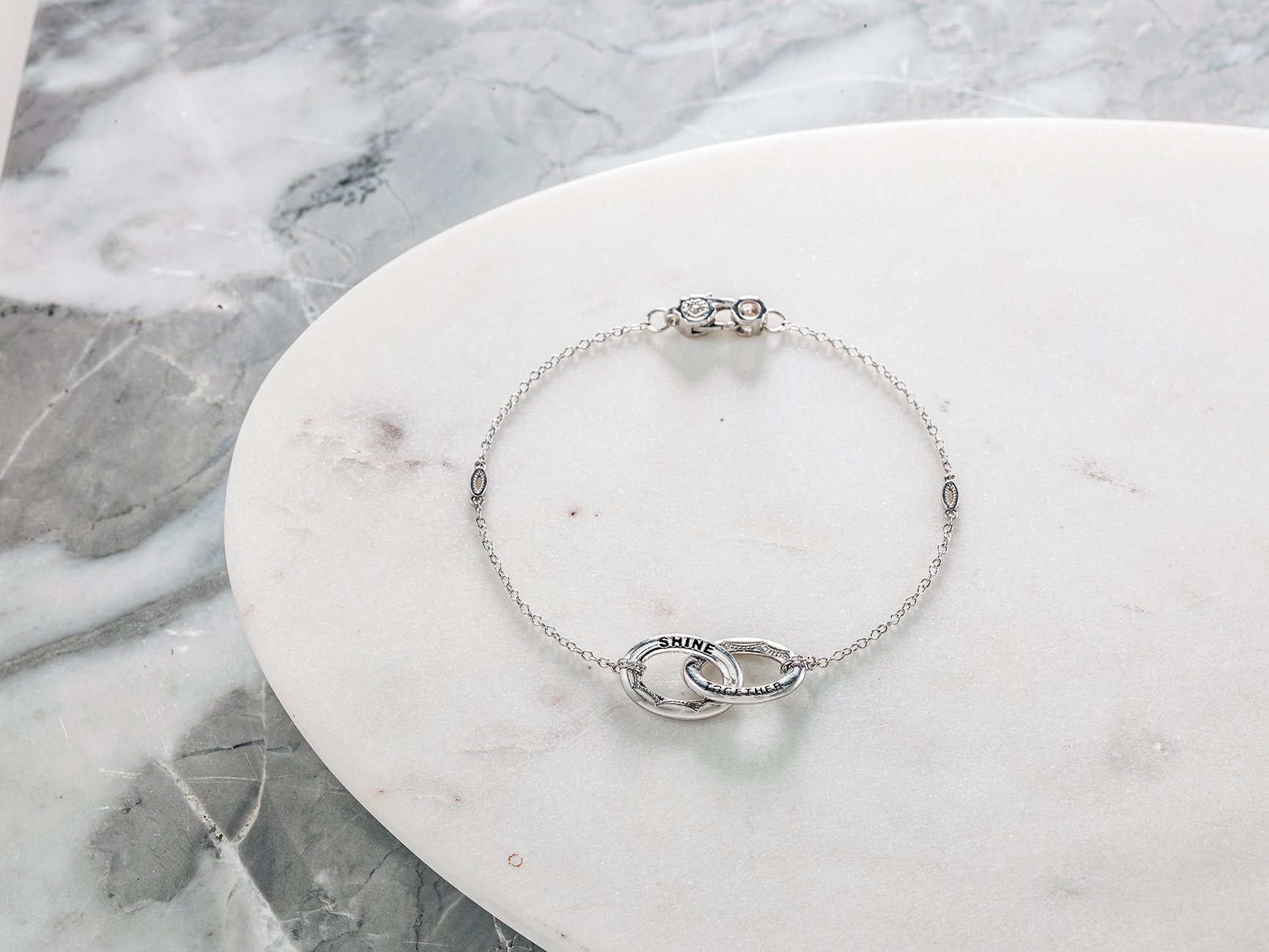 To learn more about our Shine Together initiative, visit www.shinetogether.us @ShineTogetherOfficial.
For more about how you can Shine Together with one of our special bracelets, visit here.