For a love as strong as yours, platinum engagement rings and wedding bands make exquisite options. The only precious metal that gets stronger over time, platinum's purity, rarity, and precision means it safely sets your diamond(s) without compromising on craftsmanship and detail. There are many reasons why platinum is our preferred choice of white metal, but we narrowed it down to a list of four reasons to make life easier. See below and let us know why you love platinum the most!


The 4 P's of Platinum: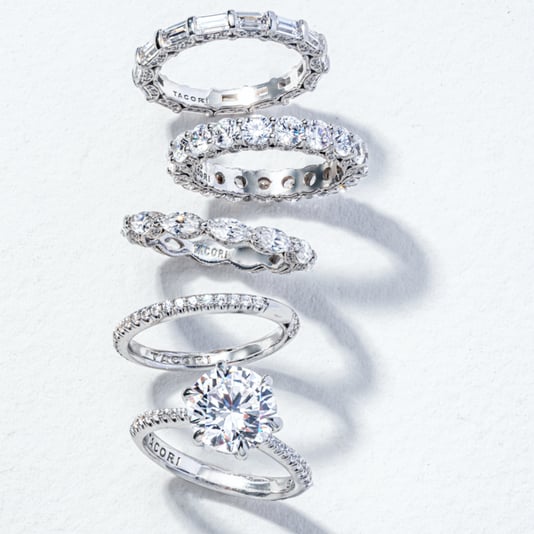 POWER
Platinum gets stronger with age. It won't scratch or wear down over time. Your rings will remain cherished heirlooms to pass down from one generation to the next.

PRECISION
Uncompromising in both stability and style, platinum allows for the most intricate craftsmanship and best protection for diamonds and gemstones.

PURITY
Platinum is 95% pure, making it the only truly white hypoallergenic metal. When you choose platinum, the value is in the volume of precious metal.

PERMANENT
Platinum is naturally white and won't yellow over time. Platinum doesn't need re-plating to retain its colorless luster. It will always remain the perfect colorless canvas to spotlight your center diamonds.


We invite you to experience the difference! Platinum is 25% heavier than gold. When you hold it in your hand, you can feel the difference between platinum and other white metals.
And now is the best time to shop platinum! Back by popular demand, our Love Platinum promotion is live now until December 31, 2021. Earn up to $500 toward your next platinum bridal purchase. United States retailers only. For more details, see here.