Is it time to say good bye to the round brilliant as the undisputed queen of diamond engagement rings? Not quite (and probably not ever). Our Design Team loves the round shape, and we've also been predicting the upward trend of brides choosing elongated diamond shapes like ovals, emerald cut, and pear shaped diamonds for a few years now – which is why our Designers were truly surprised by the new diamond shape that's back and bolder than ever.
There's a new Princess in town – the square-shaped, brilliantly-cut princess cut diamond!
Princess cut diamonds dominated engagement ring trends in the early 2000s with their crisp, clean, symmetrical lines delivering a disco of diamond brilliance. And after a brief dip in popularity, the princess has come back to the party. Recent search trends have lifted "princess" higher than ever, and it's become one of our most requested shapes on Instagram and Pinterest.
So what's so special about the princess cut that's making a comeback? Our Designers have selected a few of our favorite Tacori settings that showcase the classic look of a princess cut diamond.
See all Tacori Engagement Rings with a Princess Cut Diamond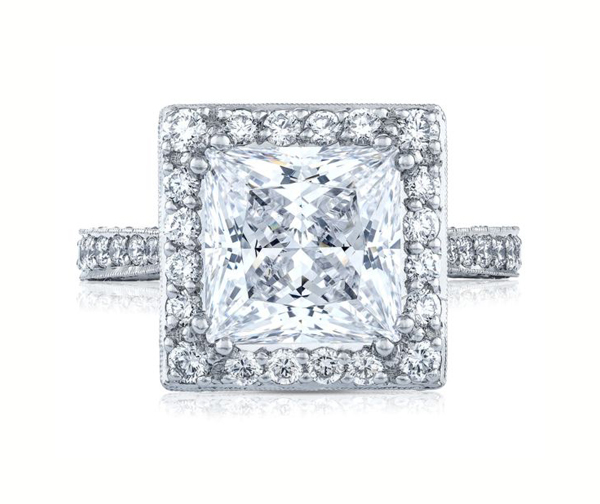 RoyalT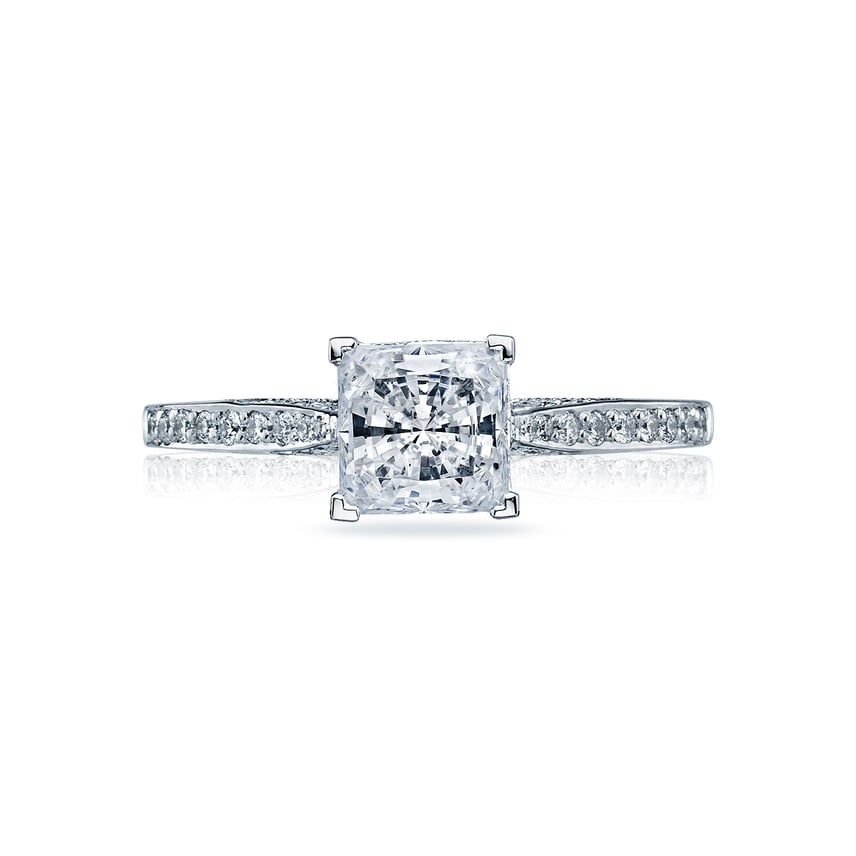 Dantela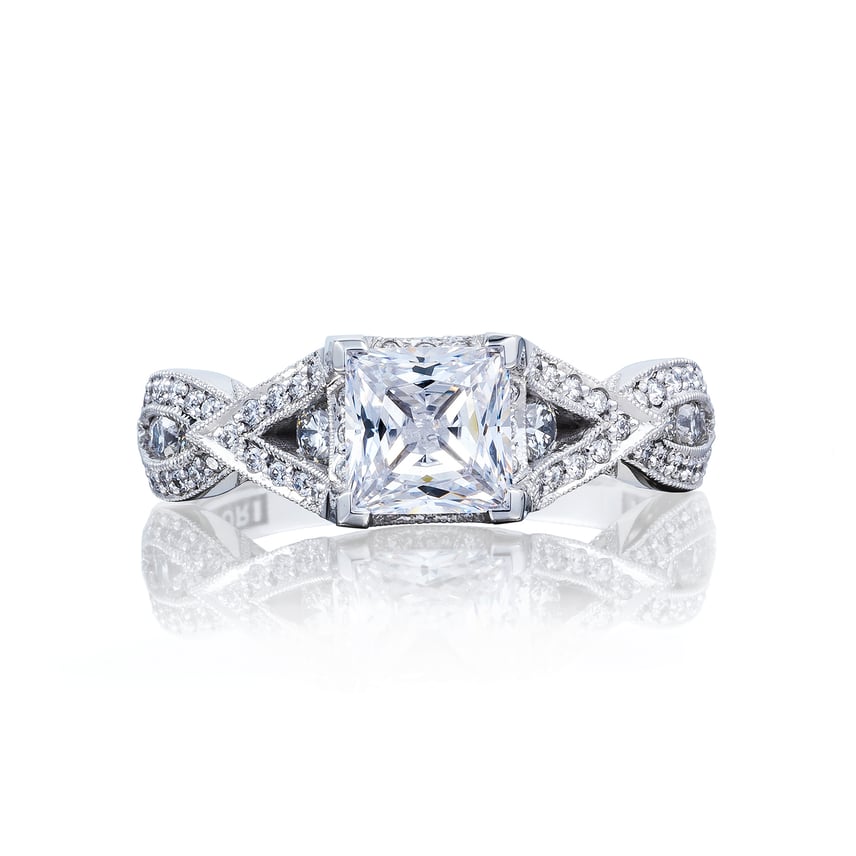 Ribbon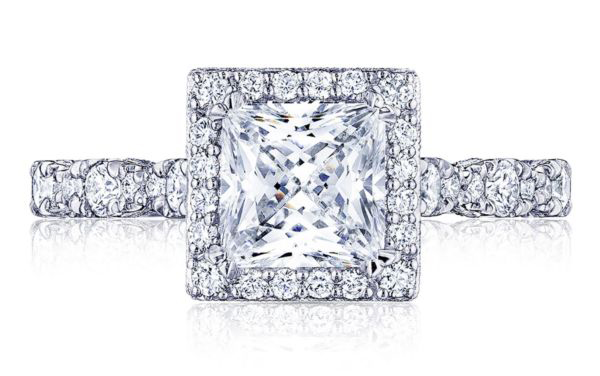 Petite Crescent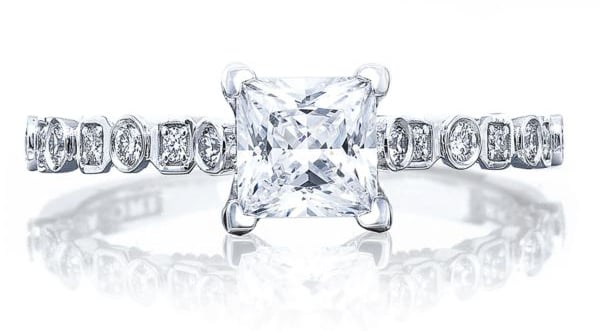 Sculpted Crescent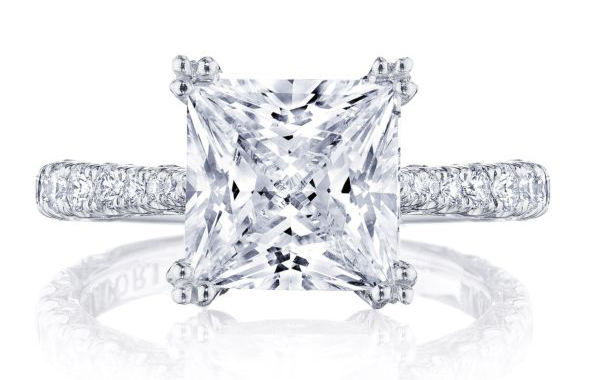 RoyalT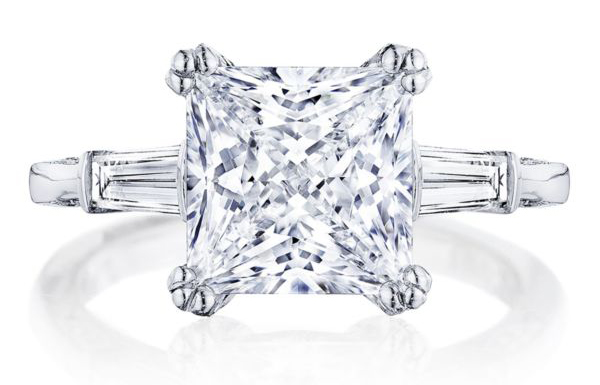 RoyalT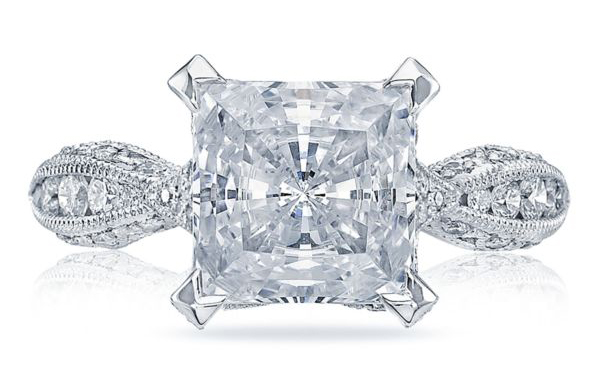 RoyalT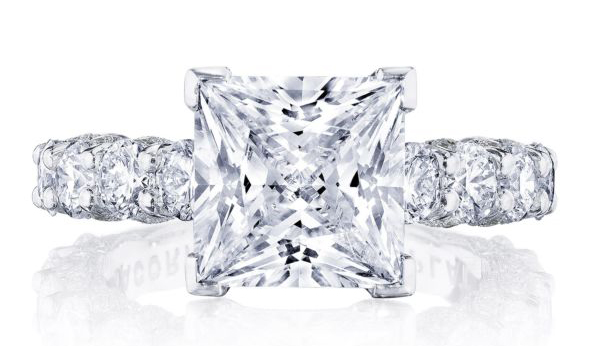 RoyalT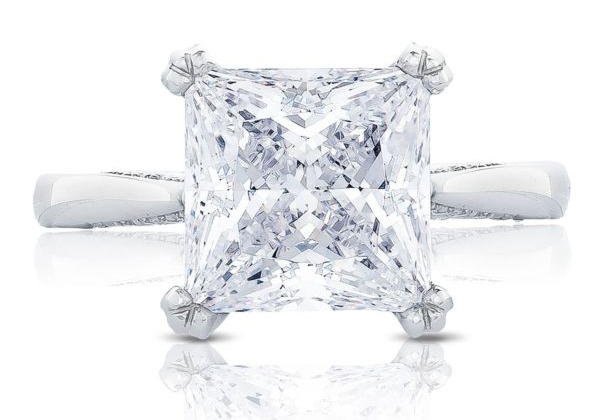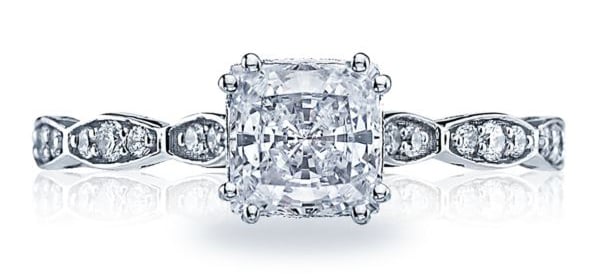 Sculpted Crescent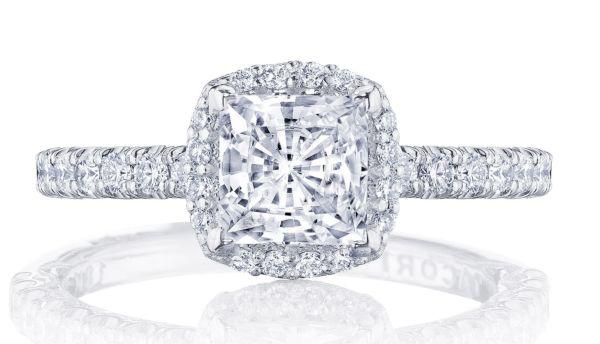 Petite Crescent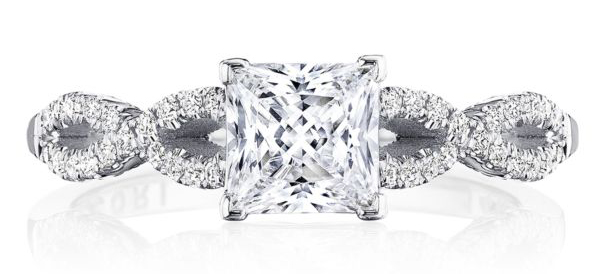 Coastal Crescent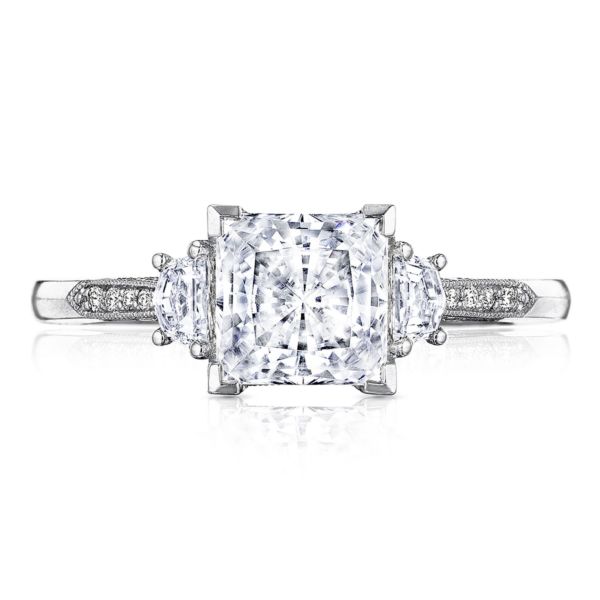 Simply Tacori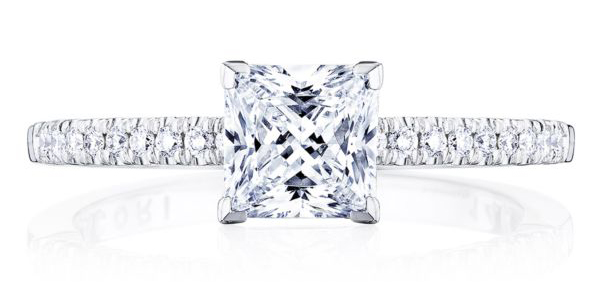 Coastal Crescent
Of course, each Tacori ring is handcrafted in California to your exact specifications – which means that virtually every Tacori engagement ring can be made-to-measure to accommodate your princess-cut diamond, or any other diamond shape or size you like.
At Tacori, our engagement rings are sold as "semi-mounts", meaning without the center diamond. The choice is yours!
What we love about designing semi-mount engagement rings is that it provides Tacori lovers flexibility in terms of choosing the preferred carat weight or the cut and shape of the center stone made-to-match with their Tacori setting; in other words, it enables you to design your dream engagement ring.
What do you think? Do you love princess cut diamonds? Which Tacori setting is your favorite to make the princess shine? Leave a comment and let us know. Or share with a friend to share the love!