Share the love and check everyone off your list with our top ten "Love, Los Angeles" holiday gifts! With prices ranging from $50-$490, you're sure to find some great golden gifts for under $500!
Made for (and by) the fashion set, this chic 10K solid gold capsule collection was created when Hillary Kerr, Co-Founder and Chief Ideation Officer at @WhoWhatWear, first met Nadine Tacorian, COO and Design Director of Tacori. Together, Hillary and Nadine embarked on a partnership that built this new gold collection, inspired by the city that made them. Made in LA—With So Much Love.
Ten Designs to Love in 10K Gold

Gemstone Band Ring w/ Garnet
The jewelry category we're loving right now? Rings—lots and lots of rings. This Gemstone Band Ring is the perfect ring to start someone's signature stack style. Perfect for the person who needs to make a bold New Year's Resolution, garnets are said to awaken creative energies and strengthen one's will to achieve their goals. Set perfectly within this 10k gold beaded band, if you're building a jewelry box and stocking it with meaningful staples, start here. New Ring in the New Year, anyone?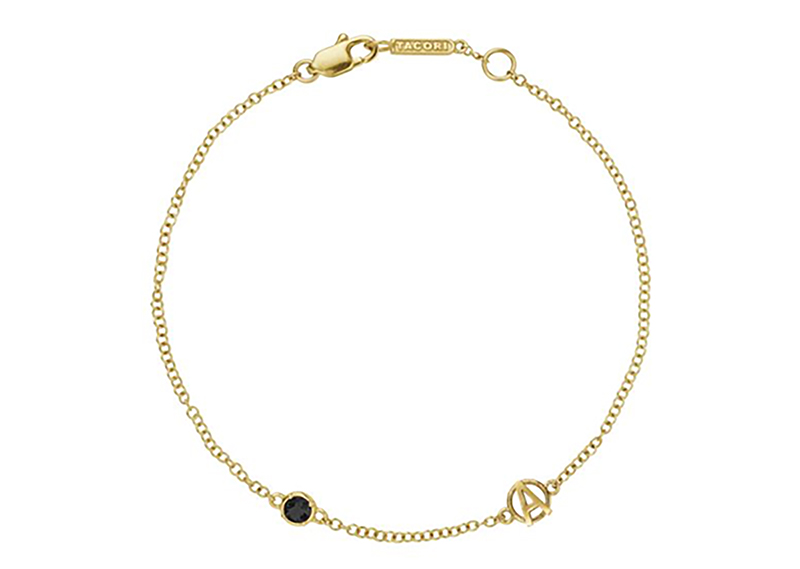 The Gemstone & Monogram Bracelet w/ Black Onyx
Make it personal with the Gemstone & Monogram Bracelet. You choose the gemstone. You choose the monogram. You make it unique! And at $150, this is a precious gift you'll love to give to all your girls.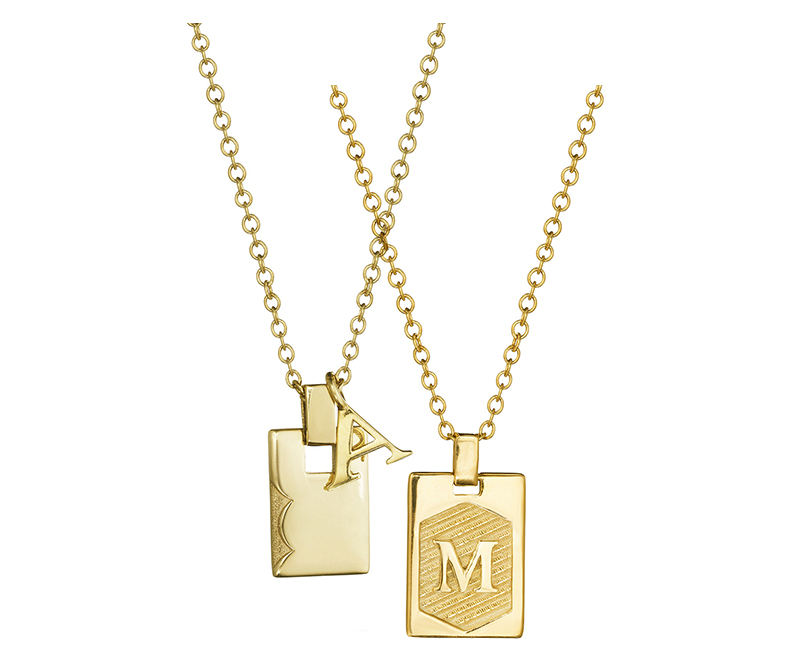 The Essential 10k Gold Chain
STYLE LLN110
$150.00 USD
Individual Letter
STYLE LLA105
$20.00 USD
Blank Charm
STYLE LLA104
$80.00 USD
Letter Charm
STYLE LLA103
$95.00 USD
Layered necklaces are a fashion-girl favorite, and no rules apply. Customize for those you love, your mama, yourself, your daughter, or your girlfriend's zodiac sign (or anything at all!), you select from dainty customizable charms, colorful gems and more. The options are infinite, and each would be totally unique!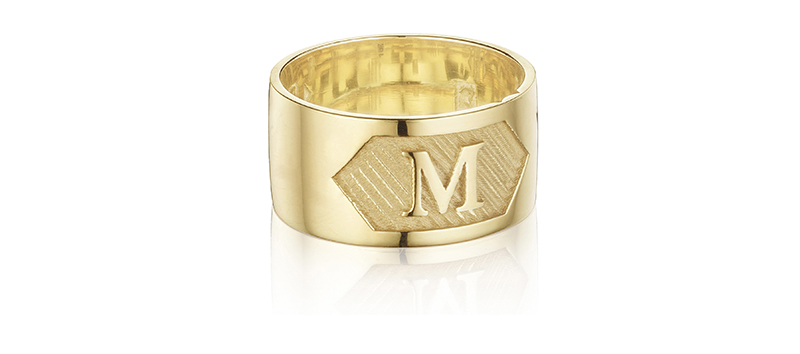 The Signet Ring
STYLE LLR106
$490.00 USD

Do you know a boss lady who's ready to rock this look? Look no further. This Signet ring is a true showstopper. A statement signet ring never goes out of style and can be treasured forever. We based this boss 10k signet ring on the signature ID bracelet of our boss, COO and Design Director, Nadine Tacorian. And while signet rings were once the exclusive domain of powerful men, today this ring is designed to empower U (or any letter, really). xo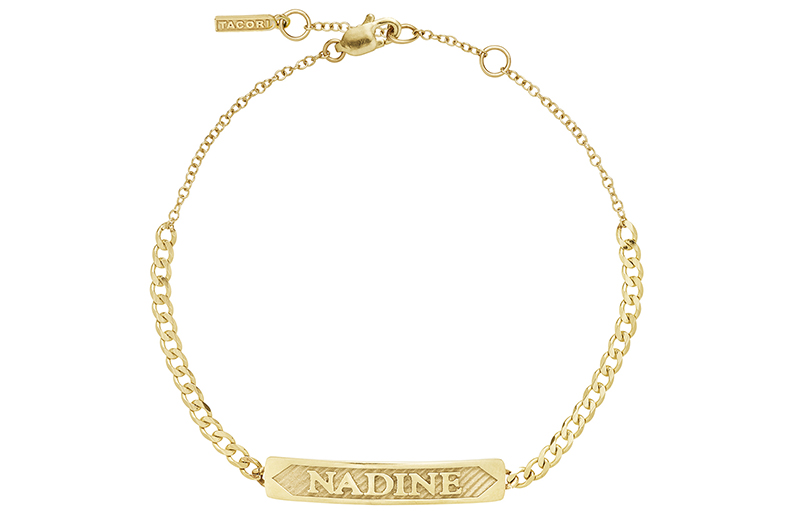 The ID Bracelet
BFF bracelets, anyone? Mama and me? Sisters forever? Personalized pieces are the most prized possessions. Whether you choose a loved one's name or your own, a secret memory, a favorite place, or a power word, The Tacori ID Bracelet is ideal to express a message that you'll want to wear close every day.
Behind-the-scenes: we based this 10k solid gold bracelet on a design that our boss and COO, Nadine Tacorian, wore as a small child, keeping the design integrity of this very personal piece? She loves it, and so do we!

Crescent Studs
So every basic earring is a line or a bar or a stud. But we're not basic. We're a little bit extra (OK, maybe a lot). So we did a totally Tacori take on the stud, transforming our signature crescent motif into the perfect addition for an ear party. And at only $50 for a pair in solid 10K gold, this stylish staple would be the perfect go-to-gift for yourself and all your basic-not-basic girlfriends.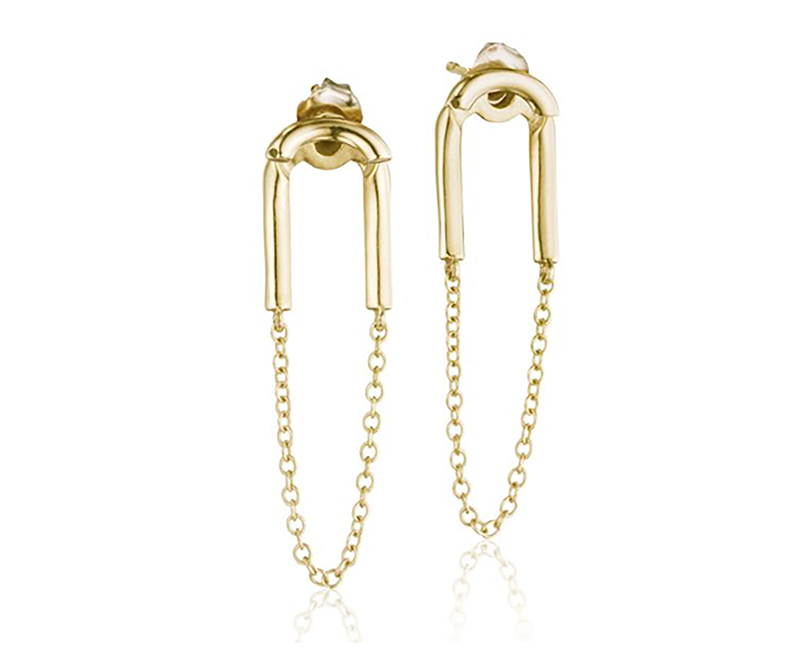 Safety Pin Earrings
When it comes to earrings, we envisioned designing pieces that could work together for people with solo or multiple piercings. Additionally, we wanted earrings that are versatile enough for daily wear but also special enough to make a statement. Super chic, versatile and totally trend-forward, you'll love the way these Safety Pin Earrings offer new variations for your ear fashion game. The cool chain adds movement and feminine flair, while chic curves gives structure and edge. Perfect for that extra fashionable friend!

Crescent Coronet Ring
A ring is a ring is a ring. Or is it? Meet our totally Tacori take on an eternity ring, which transformed our signature motif into a crescent coronet that is extra luxe in solid 10k gold. Great for stacking, or on its own. And for under $200, it's the ideal golden gift for someone who deserves the royal treatment.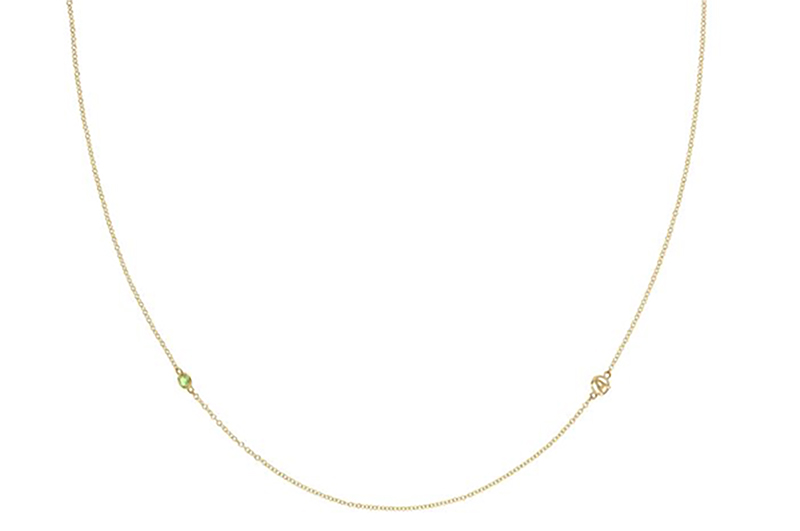 It Figaros Gem Necklace w/ Peridot
Thee perfect personalized gift for the "It" girl on your shopping list, our golden "It" chain is accented with an offset Figaro pattern of 2 or 3 circular links with 1 elongated oval link. Considered the Godfather of the Dad Chain, we've sweetened the style with the perfect peridot gemstone. Also available in Swiss Blue Topaz, Garnet, Citrine, or Amethyst, you can select the gemstone that's right for you. Because, It Figaros in 10k gold.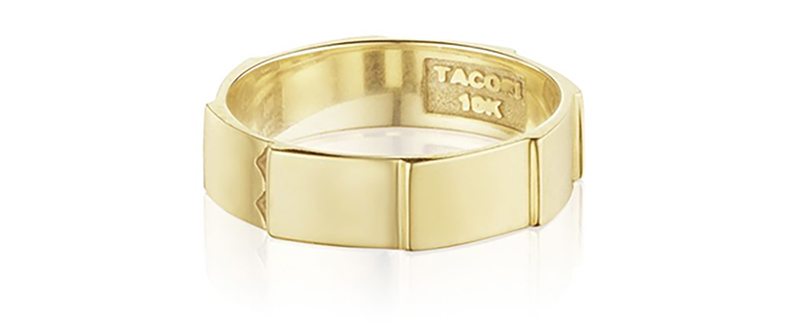 Signature Cigar Band
A bold gold ring is just what's needed for the gift recipients on your stylish, yet classic, list. Our Signature Cigar Band has just the right amount of drama to stand out stand on its own as a solo act.
When it comes to jewelry, to give is to receive. And, to receive is to LOVE. So whether you're shopping for yourself or loved ones, "Love, Los Angeles" is a curated mix of elevated, bold, and personalized minimalist pieces that you're sure to love. And although we pulled our top ten faves, the full 31-pieced limited-edition collection offers perfect everyday styles, proving you don't need a Holiday or any excuse to wear beautiful jewelry. Shine today and always with Tacori.