Tacori is one of the most famous and trusted brands in the world of jewelry. Tacori jewelry and engagement rings are as renowned for our iconic designs, as they are for the signature combination of classic elegance and modern inspiration to create high-quality and magnificent pieces of jewelry.
But did you know that every Tacori piece is Handcrafted in California?
As a family-owned multi-generational House, we understand that your jewelry is part of your lasting legacy. That's why we take pride in handcrafting your made-to-measure engagement ring or jewelry piece at our Design Studios in California.
Each Tacori piece is designed and brought to life by master artisans who honor a legacy of quality craftsmanship, all of which is 100% personally overseen by the Tacori Family. Tacori creates objects of art, made with love, made for your love.
With each Tacori ring or piece of jewelry individually handcrafted in the United States by the world's best jewelry artisans, the Tacori Family also extends a lifetime promise of service on your purchase with the artisans. That way, if your piece ever needs work done or to be serviced, it's handled by the very same artisans who created your piece in the beginning.
Curious to learn more about Tacori? We're going to take you behind-the-scenes to share a glimpse of our artisans and why Tacori is Handcrafted in California.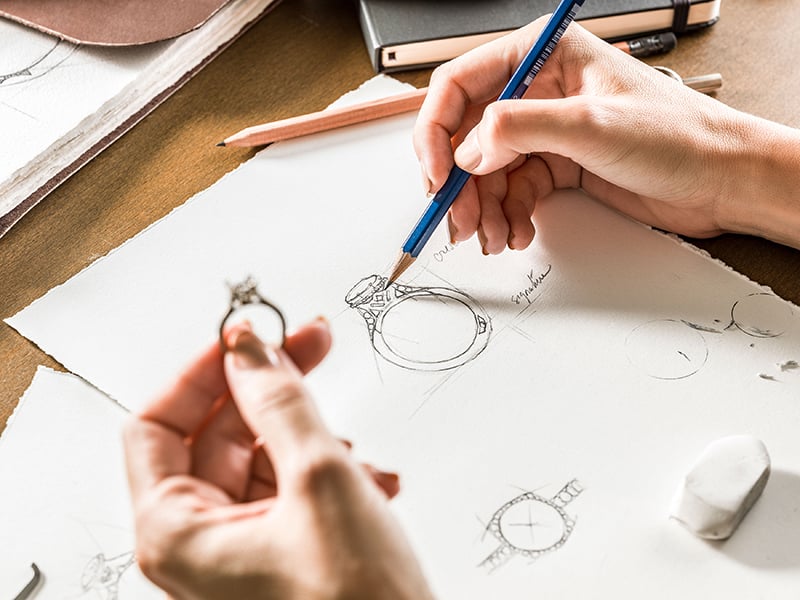 Design Studio
The creative process at Tacori begins in the Design Studio with hand sketches. Every Tacori design is overseen by the Tacori Family and includes the crescent silhouette. The iconic crescent is actually a hidden "heart" element, which is trade dress protected so that Tacori designs stand apart from any other. 💙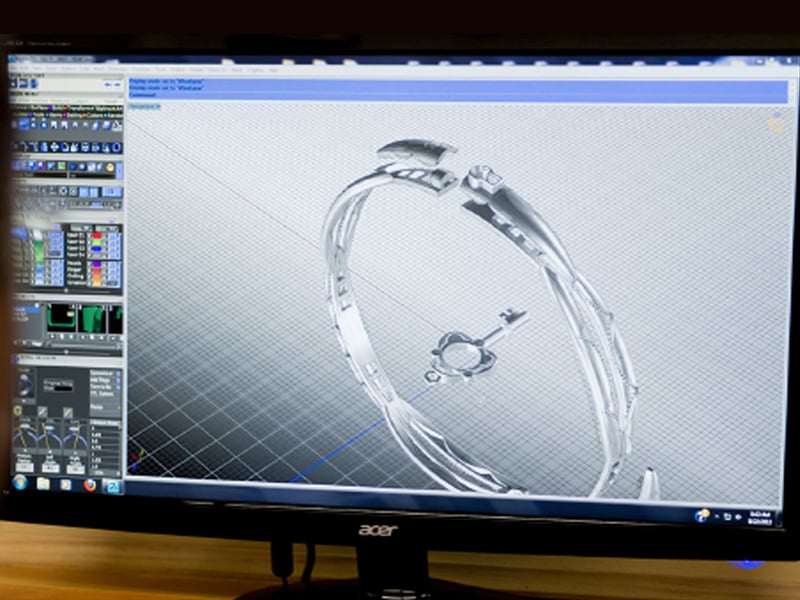 CAD Laboratory
Tacori uses Computer Aided Designs (CAD) to chart proportions of Tacori designs from every angle to delivery designs efficiently and accurately.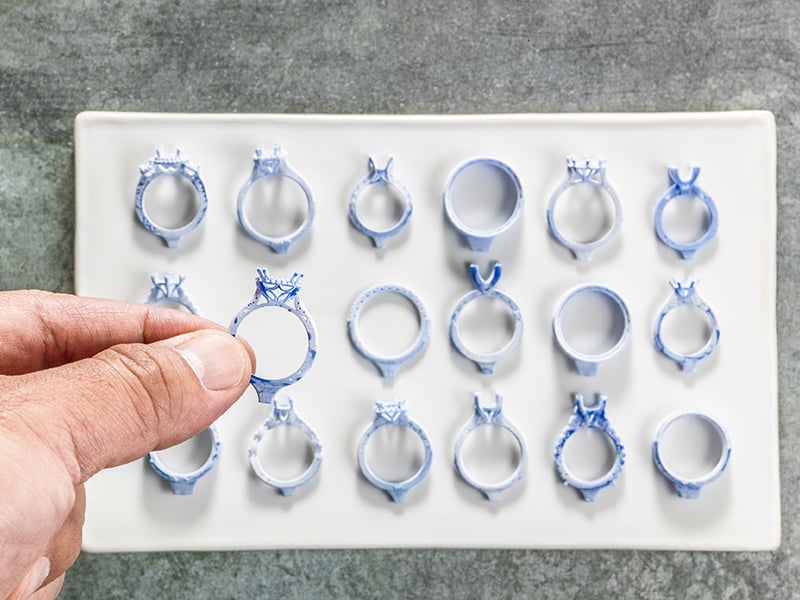 Prototype Laboratory
From the three-dimensional CAD (Computer Aided Design) rendering, then, your ring order is sent to the Rapid Prototype Machines (seen here in this picture), which is the same technology used by NASA, JPL, and Boeing. These incredible machines weave wax back and forth to build your three-dimensional wax ring in 21 hours! 💙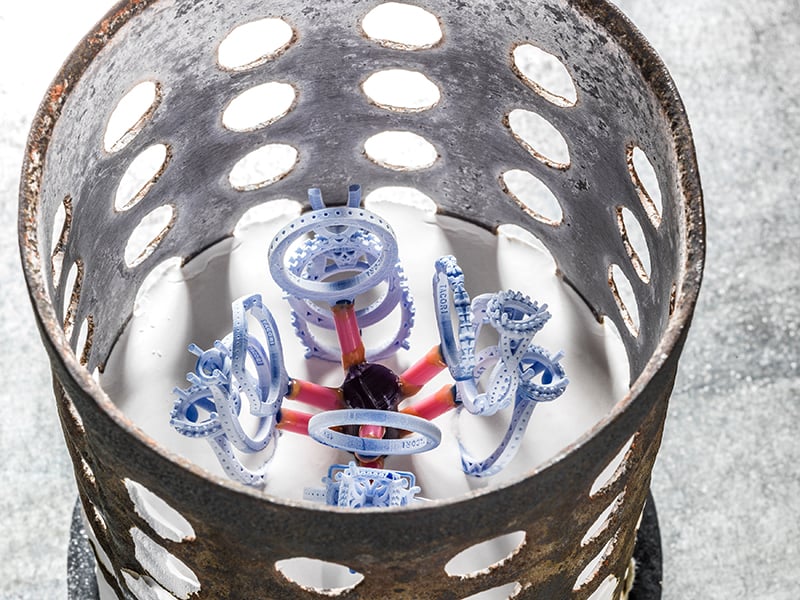 Small Batch Ring Trees
Next, all of the wax ring orders are collated onto small-batch "trees", like the one seen here. These "ring trees" are then encapsulated in canisters and covered with plaster as the next step to transform your ring into precious metal. 💙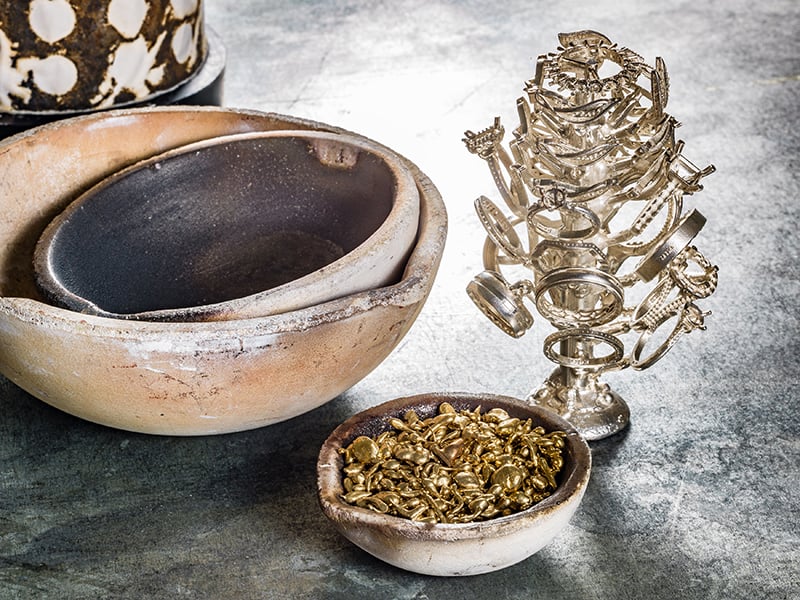 Alchemy
Inside the Alchemy Room, advanced casting machines transform the wax prototype "ring trees" into rings in precious metals. 💙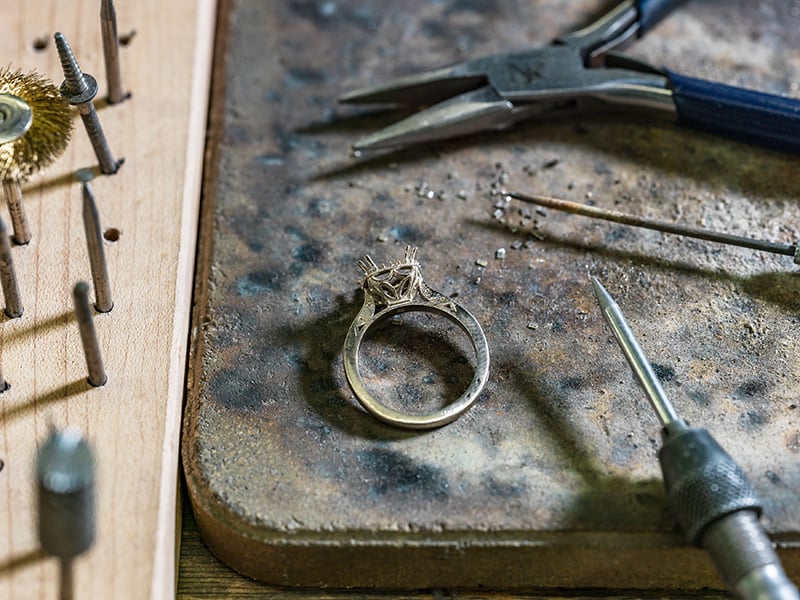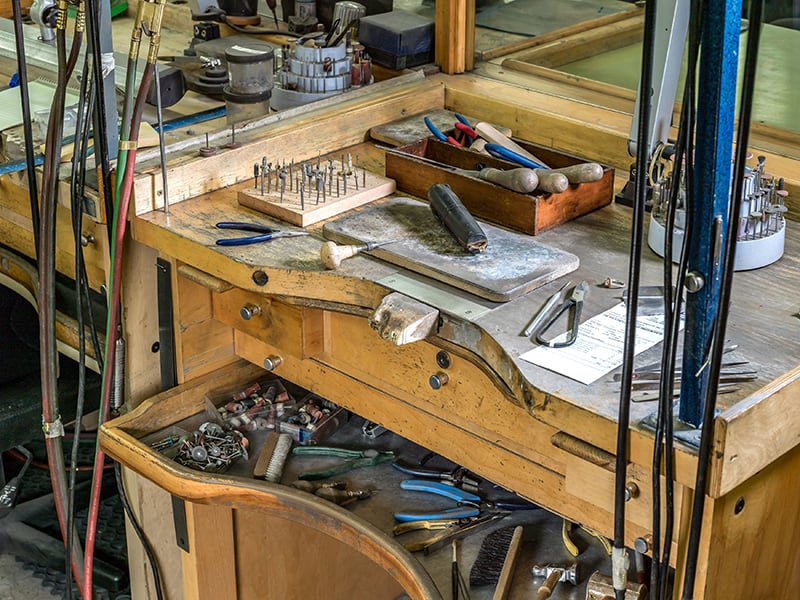 Goldsmithing
Each individual ring is then clipped from the "ring tree" and brought to the Master Craftsman Studio. This is where our expert artisans meticulously handcraft every unique piece. They blend time-honored techniques with the latest cutting-edge technologies. And are responsible to shape Tacori designs into wearable pieces of art. 💙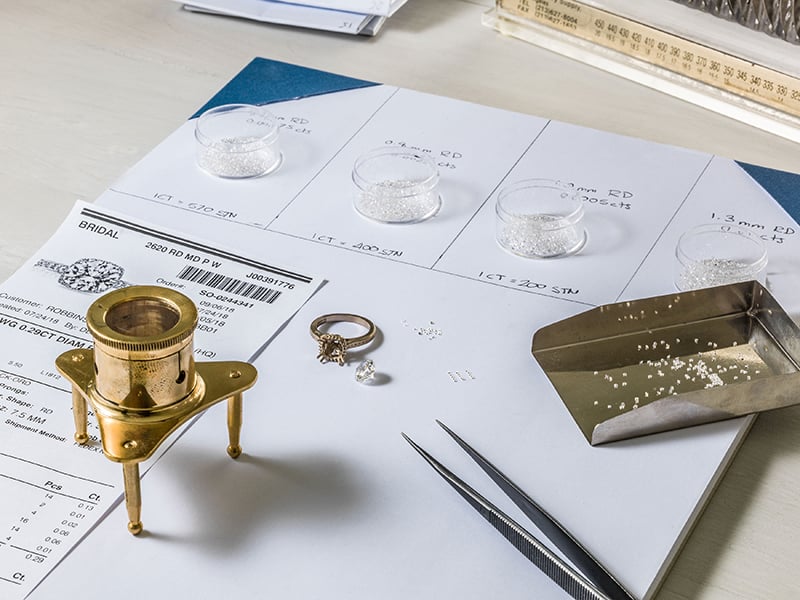 Diamonds and Gemstones
After our artisan goldsmiths have shaped, sized and polished your ring, it's time for diamonds! But before we can begin setting diamonds, first we must select them. Our Diamond Team hand-selects the very few diamonds that are able to meet our high standards for consistency of cut and color. For Tacori diamond rings, only VS-G quality or better are used. The consistent cut, color, and clarity of Tacori-selected diamonds ensure maximum brilliance and beauty from every angle. 💙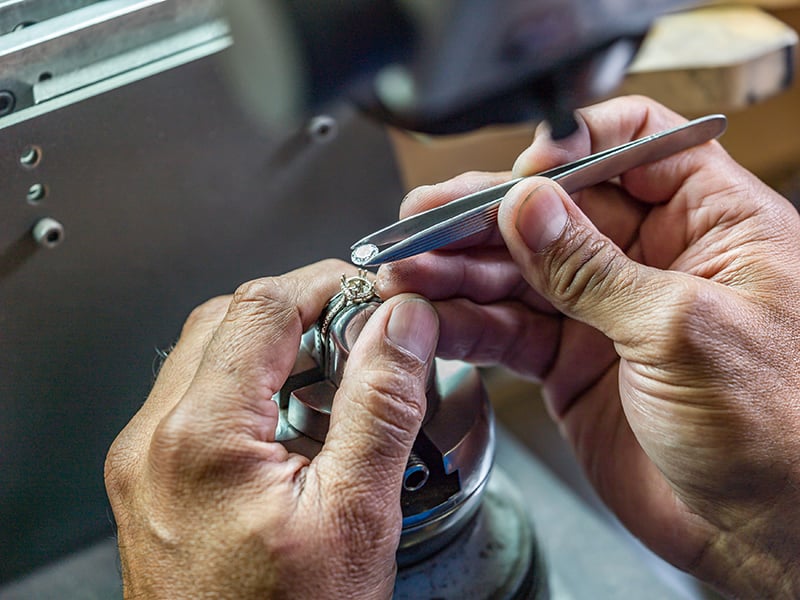 Master Setting
Our Diamond Setting Team is comprised of dozens of uniquely specialized masters of his or her craft. Some of our Diamond Setters only do "pavé setting"; others will only set the Center Diamond (as seen here). To set the highest standards in the industry, the Master Setting Studio has developed a culture of mentorship and mastery, fostering an environment of learning and excellence. The commitment to craft excellence can be seen with the adoption of microscopic setting techniques and large screen reviews, which allow unparalleled attention to detail and quality. 💙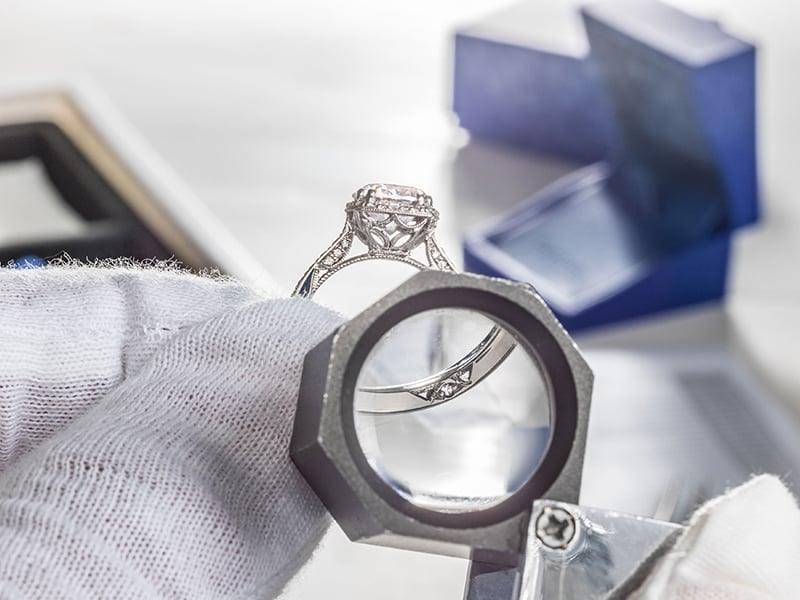 Quality Excellence Studio
The final stop on the journey before a Tacori piece is package and delivered to you. Our Quality Excellence Studio is the last stop on the journey before your Tacori piece is packaged and delivered to you. Every piece must meet or exceed the Tacori ideals of beauty and engineering to become both a treasured heirloom and everyday joy for our Tacori clients throughout the world.💙 .
Each Tacori piece is designed and brought to life by our master artisans at our California Design Studios. Each Tacori piece is made-to-measure just for you.
Do you love your Tacori? Share your shine on social by tagging @TacoriOfficial and utilizing hashtag:
#LoveTacori #HandcraftedInCalifornia #TrulyTacori #YourRingsYourWay #MadeForYou #SignatureStyle