What?! You got engaged? And you're obsessed with your engagement ring? We're totally here for that!
Here are five (5) helpful hints for taking an effortless engagement ring selfie to show off your love.
5 Steps to the Perfect Ring Selfie
1. Hello Bling Fingers!
Helpful tips when taking an engagement ring reveal selfie – after you've got the ring of course! – is to start with having a solid manicure. We asked manicurist to the stars, Christina Aviles Aude, the founder of Star Touch Agency to share some of her best insider hints.
"To me, a luxe manicure means cleaned up cuticles—no hang nails or unkept cuticle, nails similar in length and shape, and moisturized hands! If you opt for polish, make sure a for smooth application by using a fresh bottle and applying thin coats," says Christina.
"Once dry use a moisturizing hand cream that best suits your skins needs. A few of my favorites are Essentiel by Adele for great moisture without any heaviness or artificial dyes or fragrances, Chanel La Creme Main which has natural brighteners to help even skin tone, and for the driest of skin you can check out Kiehls." - @christinaviles @startouchagency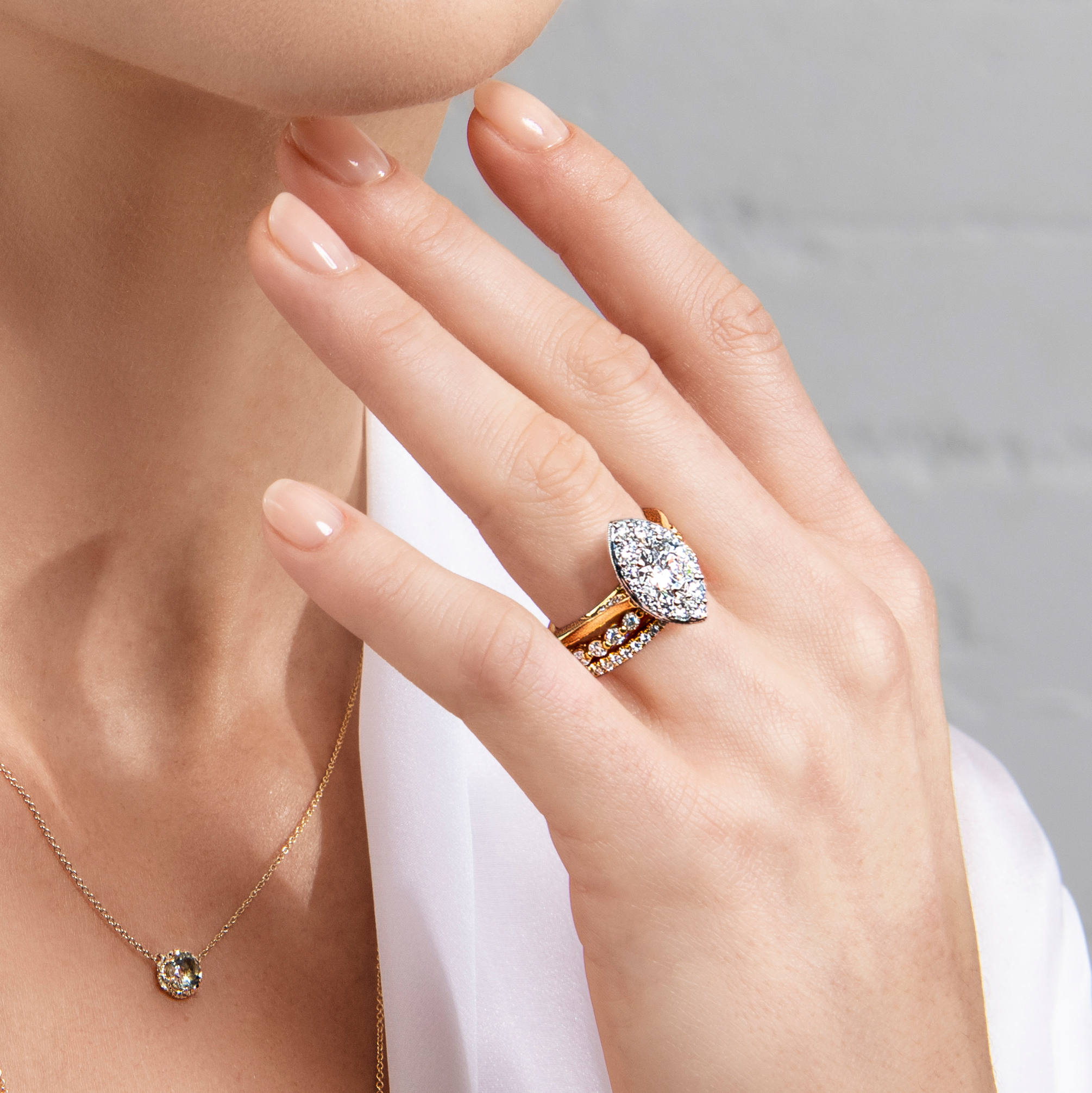 2. Let Your Love Shine
So you've got a gorgeous ring and you're obsessed. The next step is to get your bauble ready for its close-up. We'd recommend a quick ring clean so that your ring shines as brightly as possible!
Even if your ring is very new, cosmetics, hair spray, perfumes, lotions, other substances and chemicals can cause build-up of grime, will diminish jewelry's natural sheen and beauty.
If your ring really needs a professional-level service, your authorized Tacori retail partner can send it directly to our California Design Studios for a complimentary full-service spa treatment – which includes in-depth cleansing, polishing, checking for and tightening any loose stones, and potentially rhodium dipping any white gold that needs a refresh.
For a less-intense routine, your local trusted jewelry can easily recommend a cleansing gel and brush that is suited to your piece. At Tacori, our experts don't recommend using a home ultrasonic machine, which could loosen stones if used incorrectly.
You can also polish your Tacori piece with a clean, soft, slightly damp cloth before and after wear and handling. This will help prevent a build-up of natural oil accumulation that occurs through normal wear when the jewelry item touches skin.
And if there really isn't time or opportunity to get a professional shine, that's okay too! The easiest thing to do is run your ring under hot water (as hot as you can safely handle) for 30-60 seconds, and then use a blow dryer to dry the ring and remove any incremental water spotting that may dull the diamonds.
And it goes without saying, but we're going to say it anyway: be careful not to drop the ring or scald your fingers!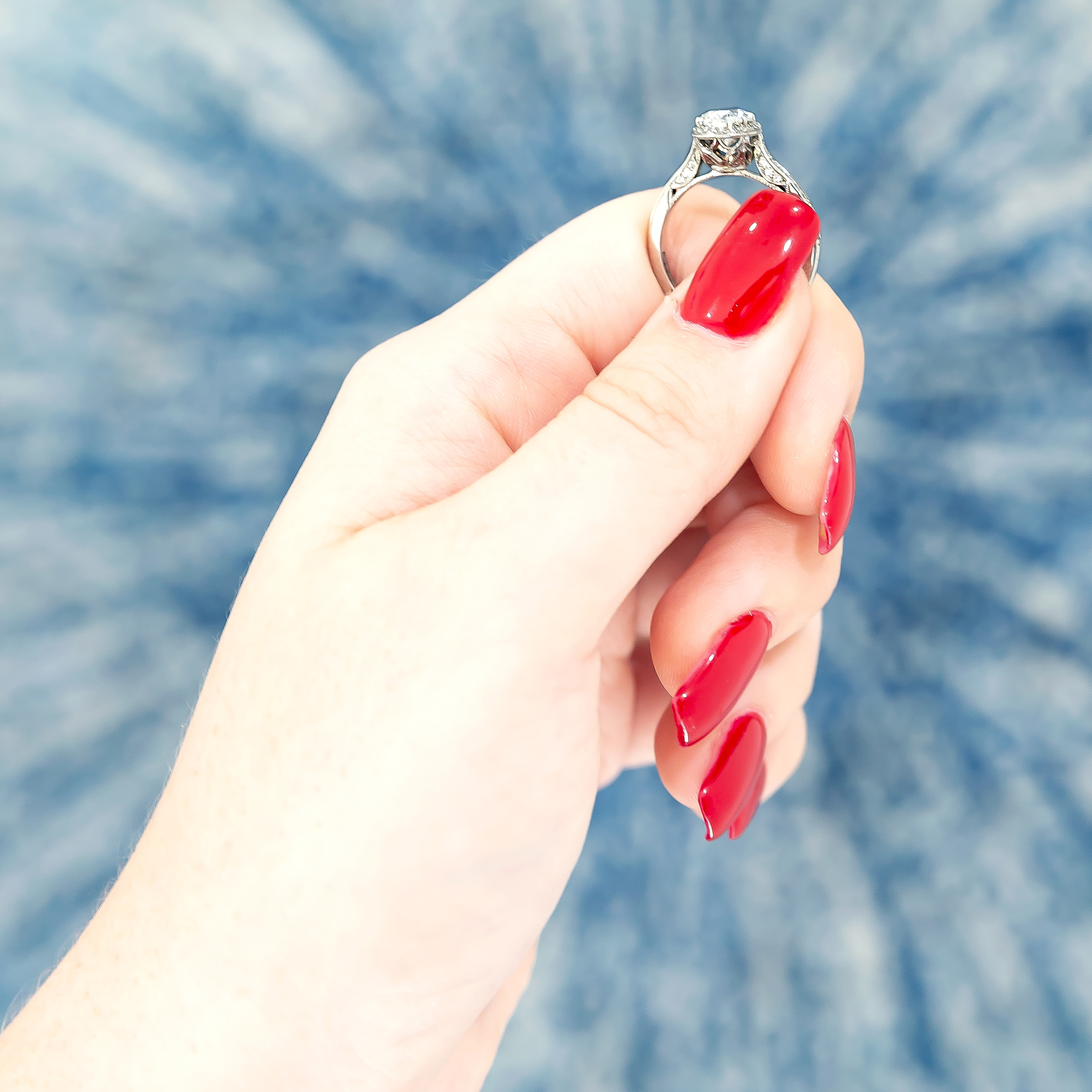 3. Light It Up
Now your hands, and your ring, are camera ready! The next big hint from Christina Aviles is about the lighting!
"Natural lighting is always beautiful if you have access, or using small photo lighting (lots on Amazon) will help you achieve the perfect shot," says Christina.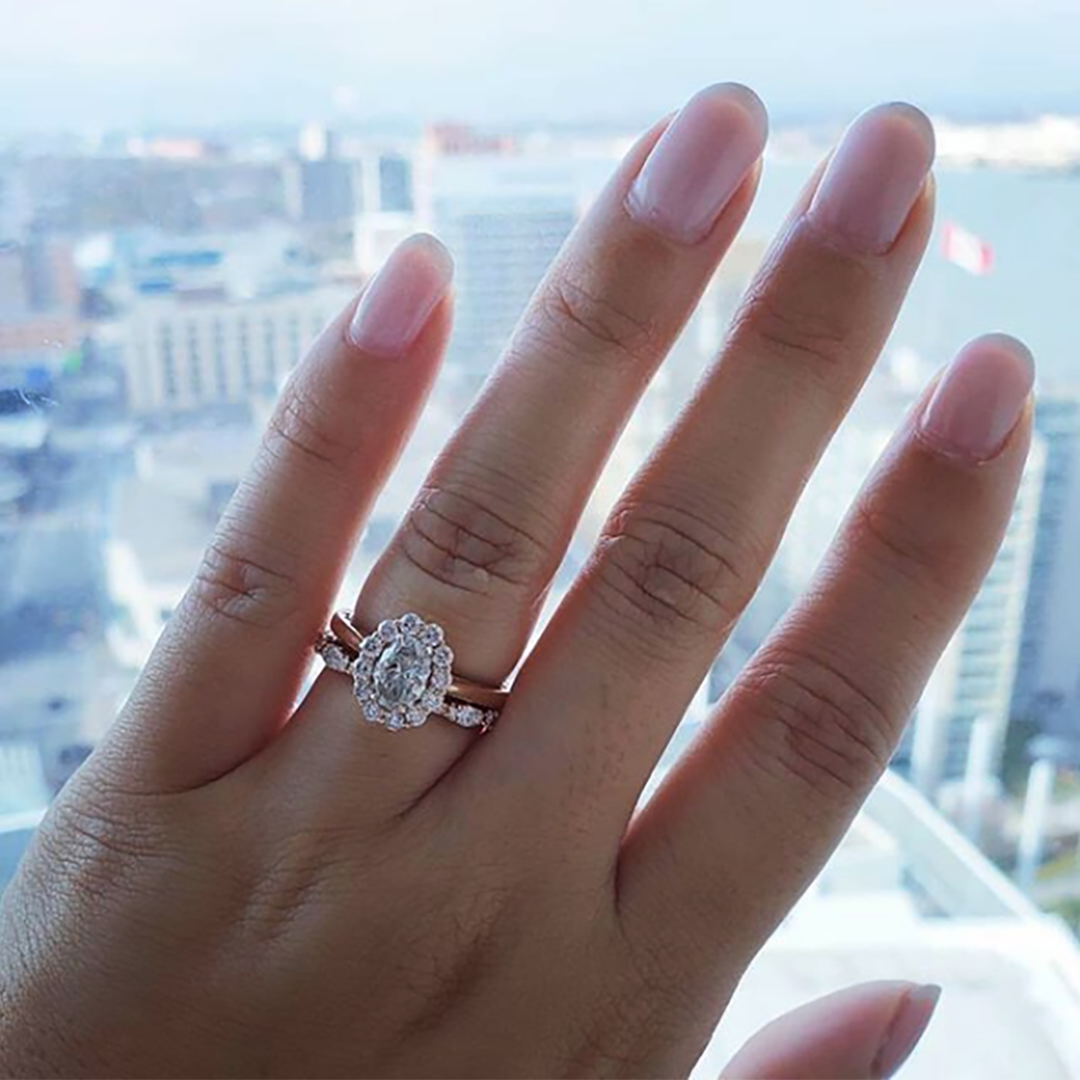 4. Work Those Angles
Christina from Star Touch Agency suggests working a few different angles to get the perfect ring selfie. Showing your full hand, cropped hand, and then give your ring a close up. This should give you many of options to choose from and find your perfect shot!
She also suggests that you relax your hand and fingers for the shot. And if your veins start to pop out or your fingers puff, take a break and hold your hand up above your head to release pressure. Once everything settles, try again!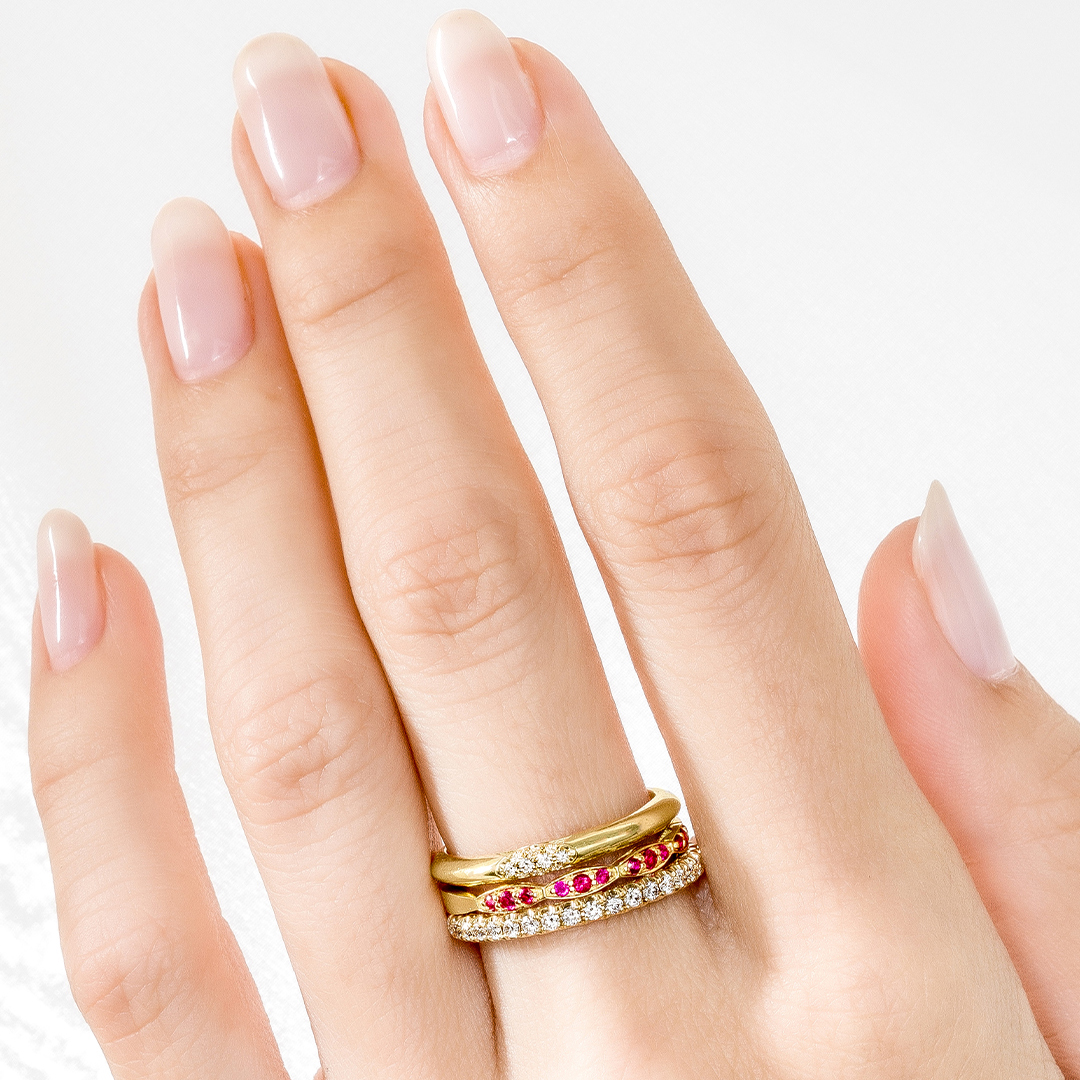 5. Share the Love
People love a shiny bauble, but they're really there for the love – and for you! So show them the love!
The caption is just as important as the pic, so depending on what you feel comfortable sharing with the 'Gram, tell the story of how the proposal happened, or your first date, or how you knew your partner was the one, or even just a heart emoji caption could be the perfect accompaniment.
And celebrate your love! People will be excited to see your excitement, both IRL and on the 'Gram.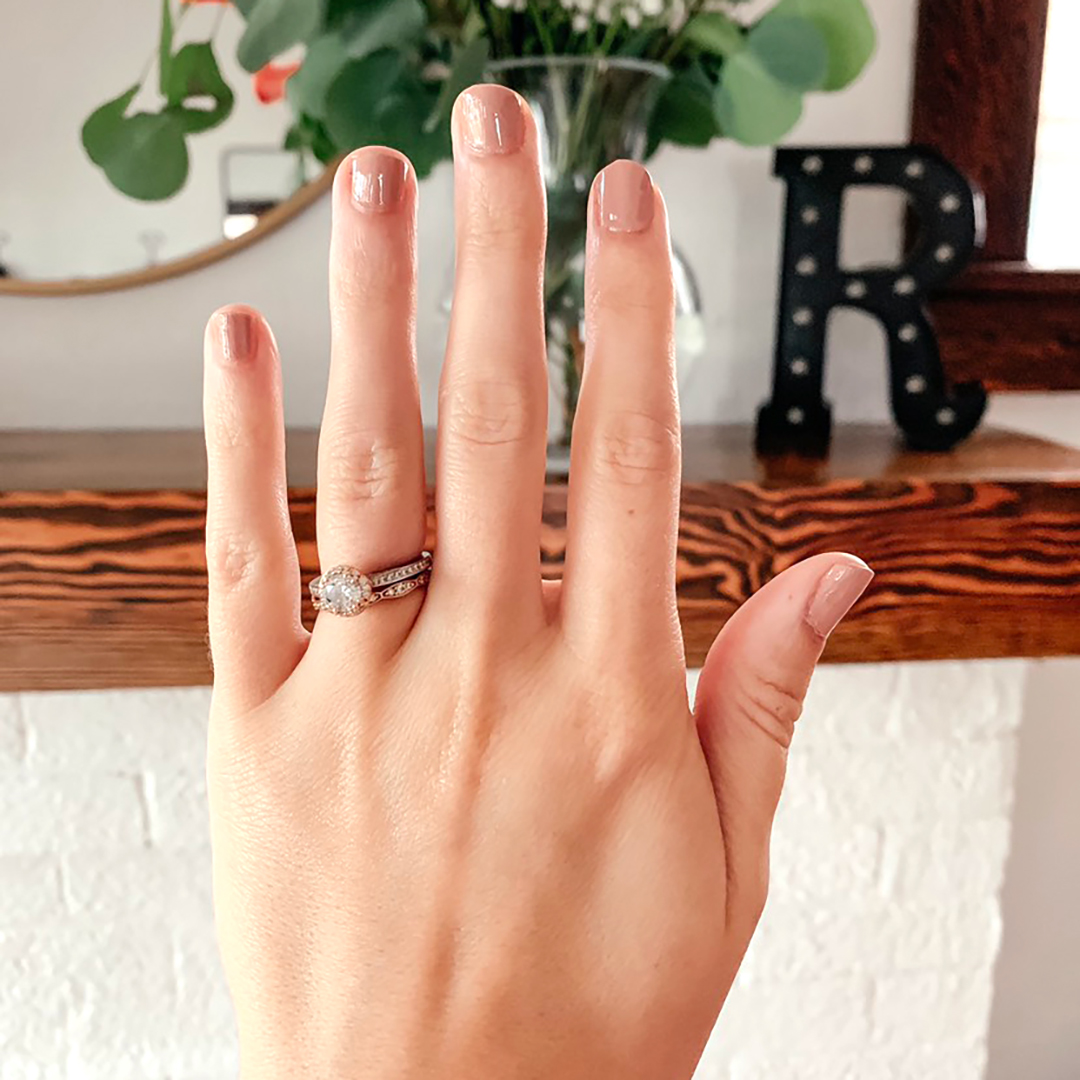 Just like they say in the classic song:
"What the world needs now is love, sweet love
It's the only thing that there's just too little of
What the world needs now is love, sweet love,
No not just for some but for everyone."
So share the love, it's better for everyone!
Here are more selfies we love!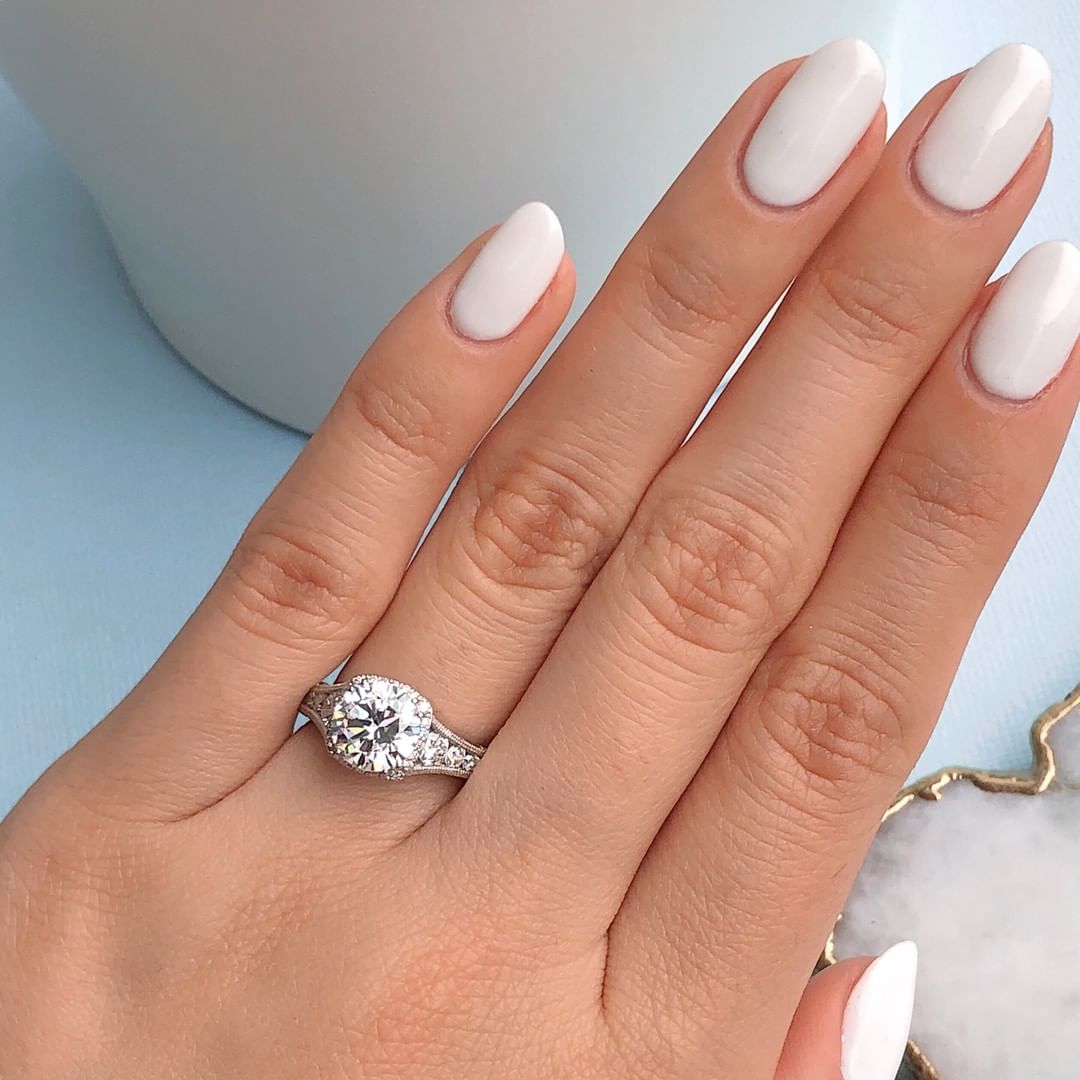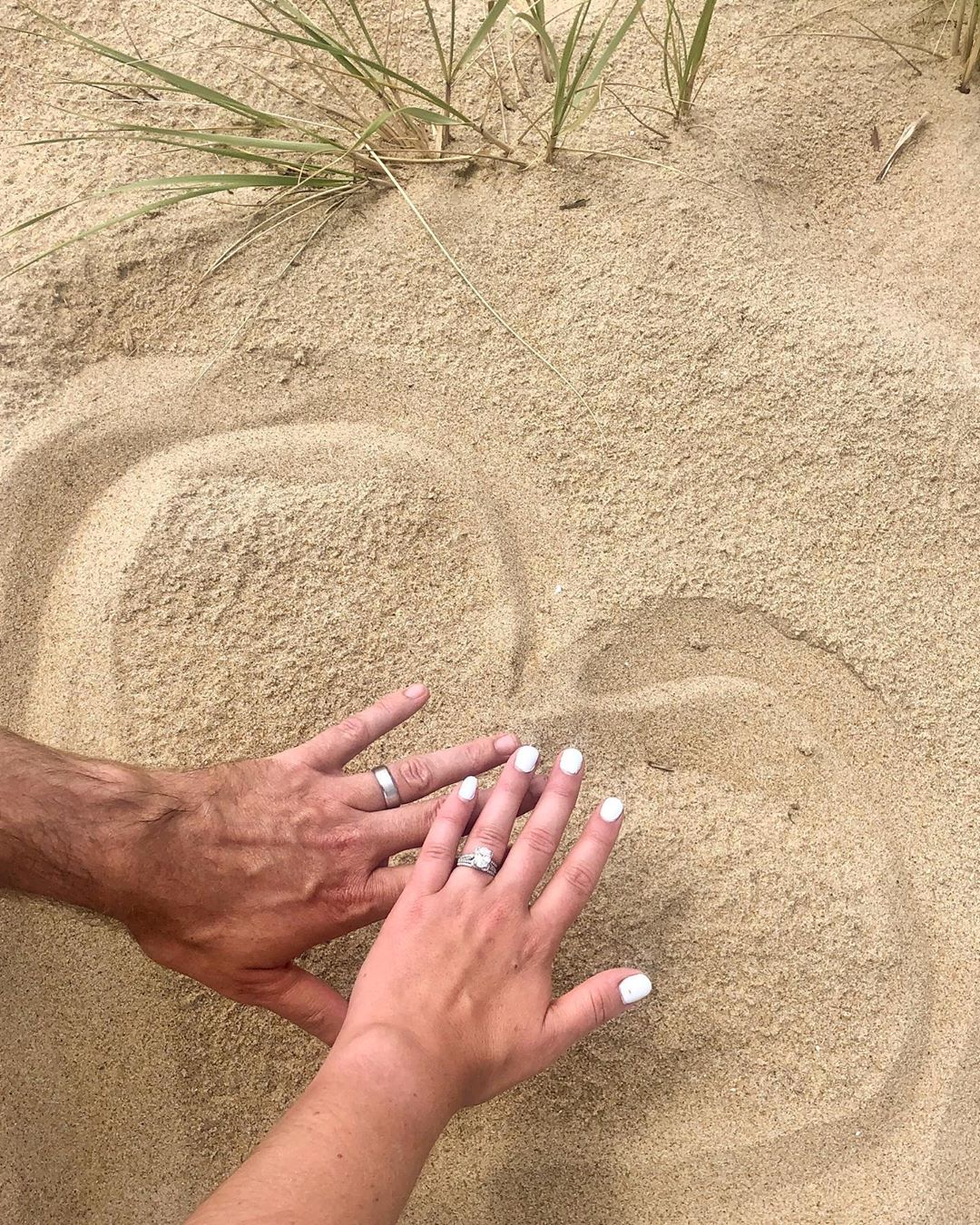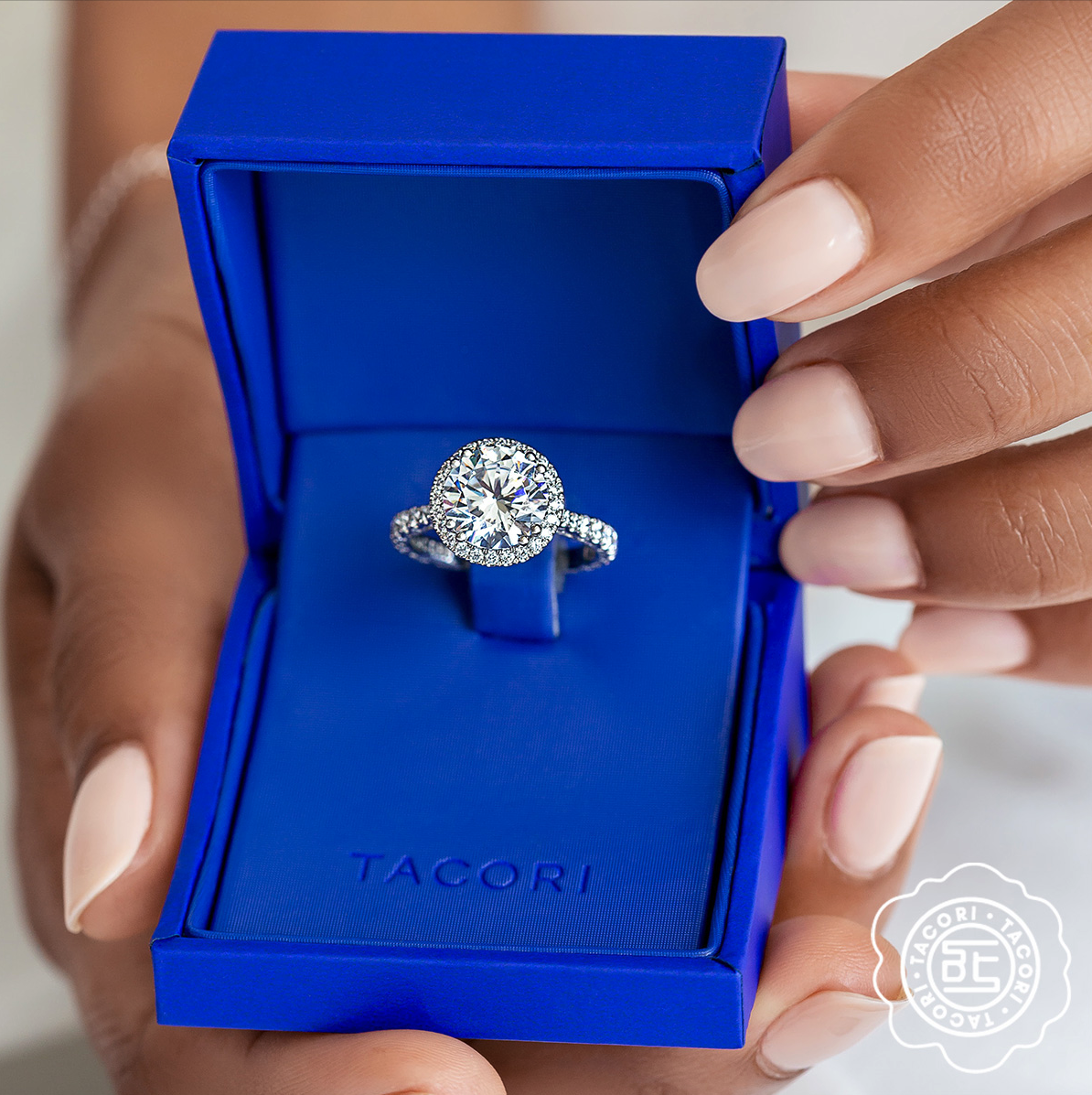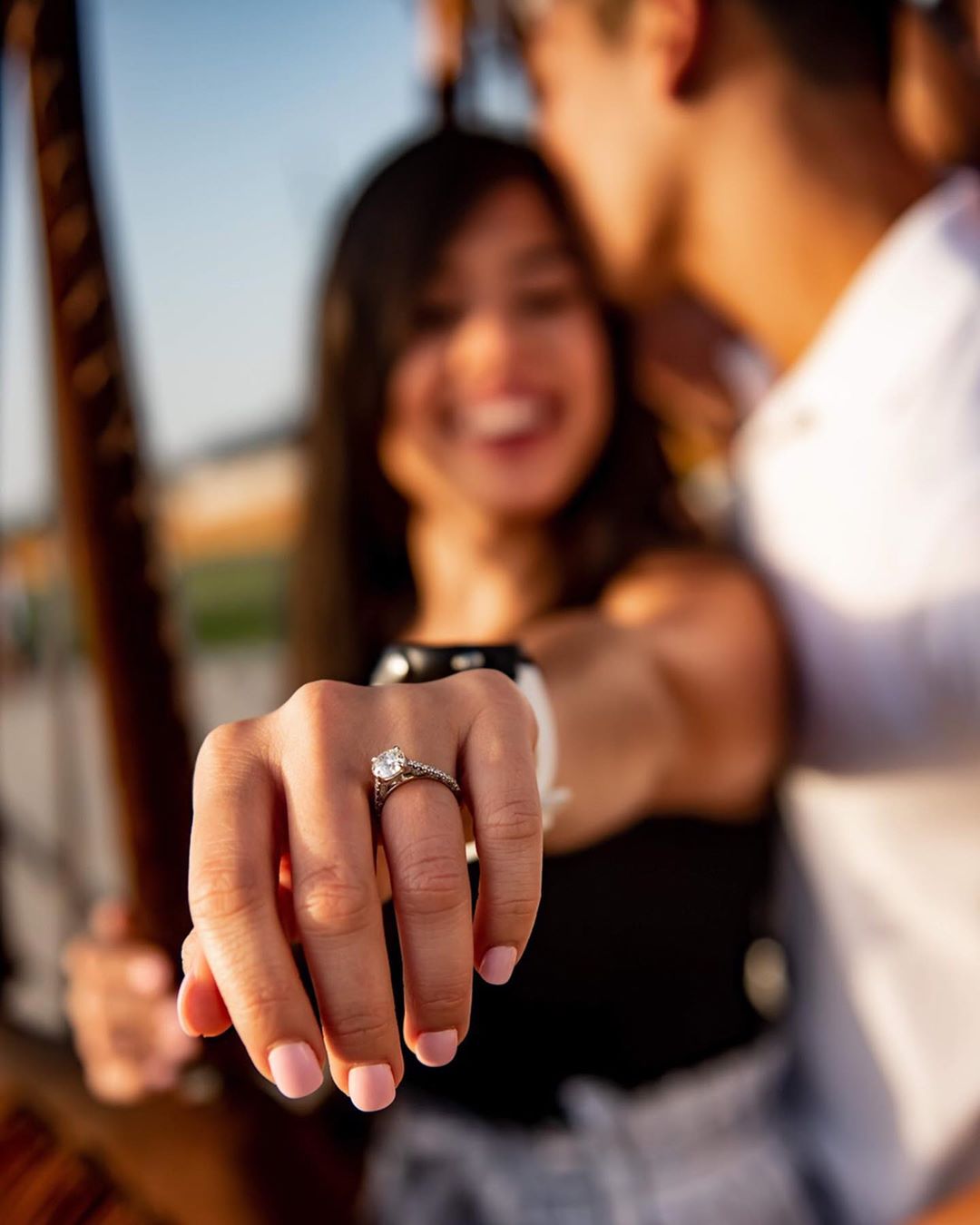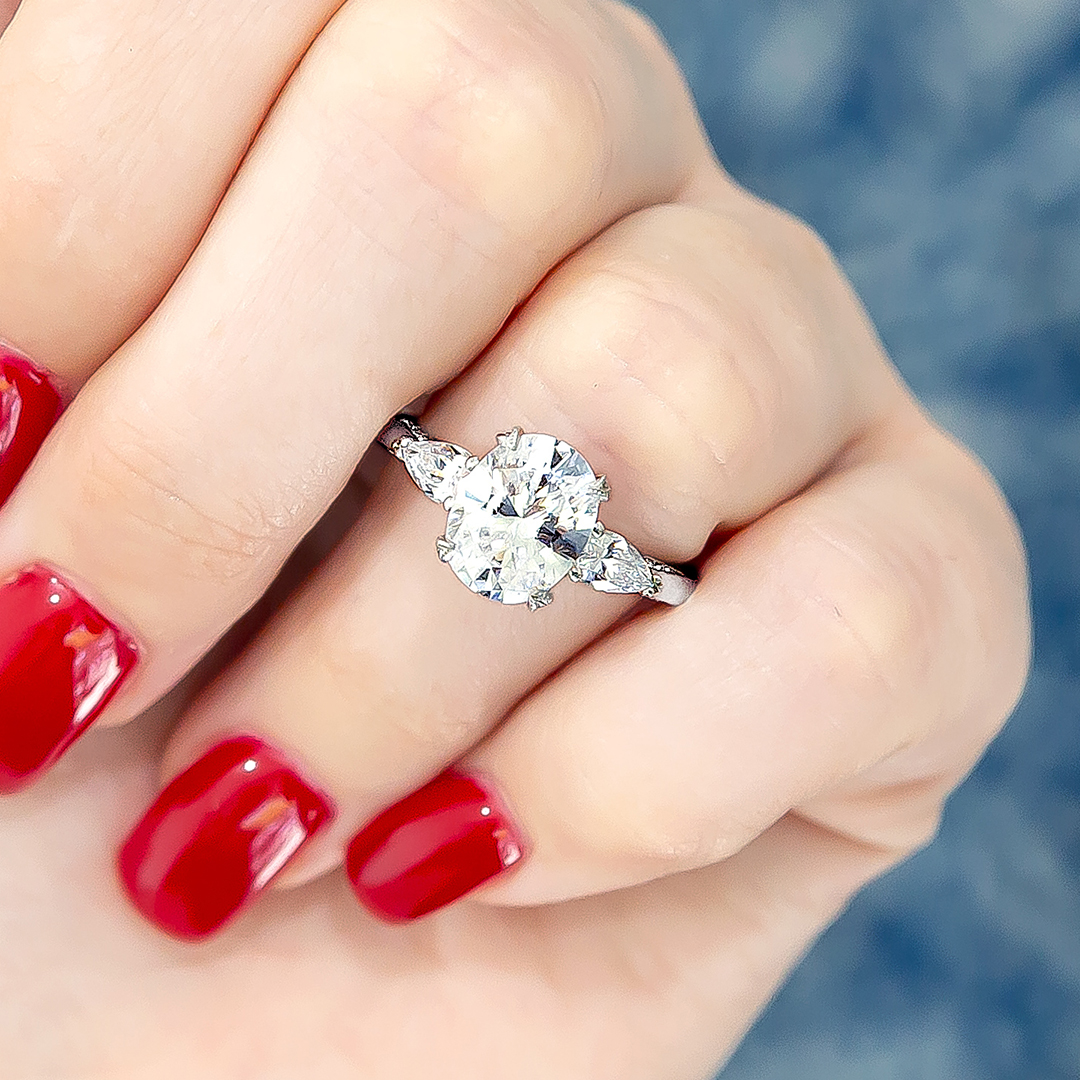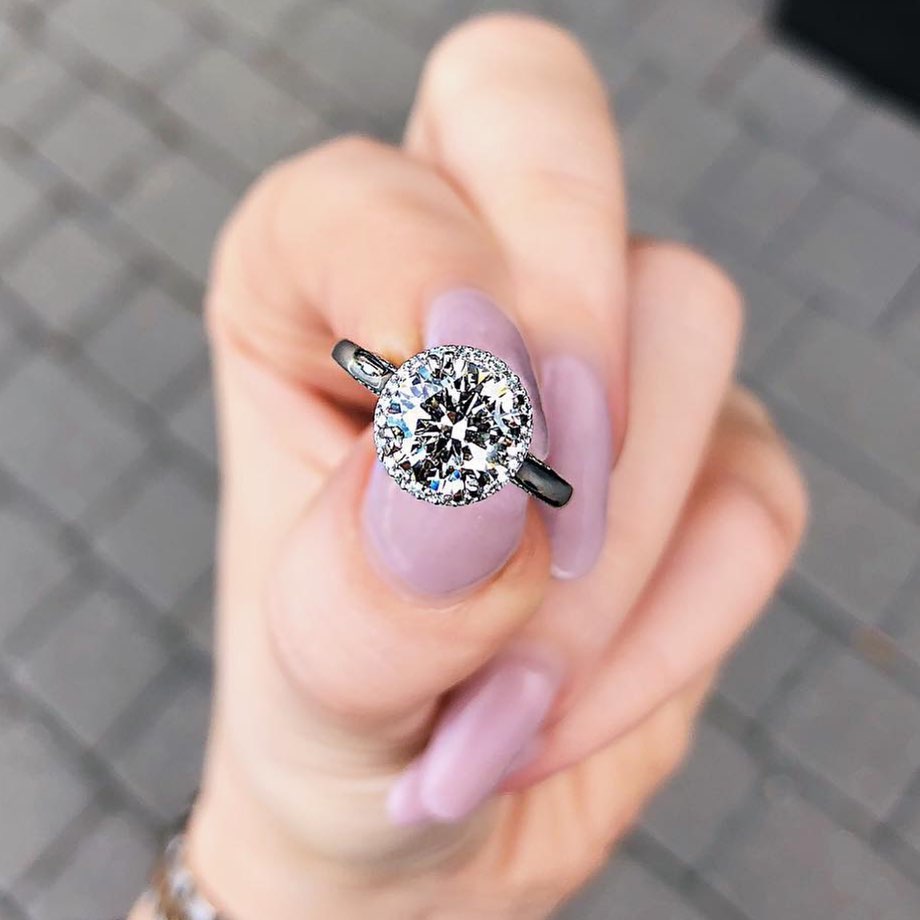 @beards_jewelry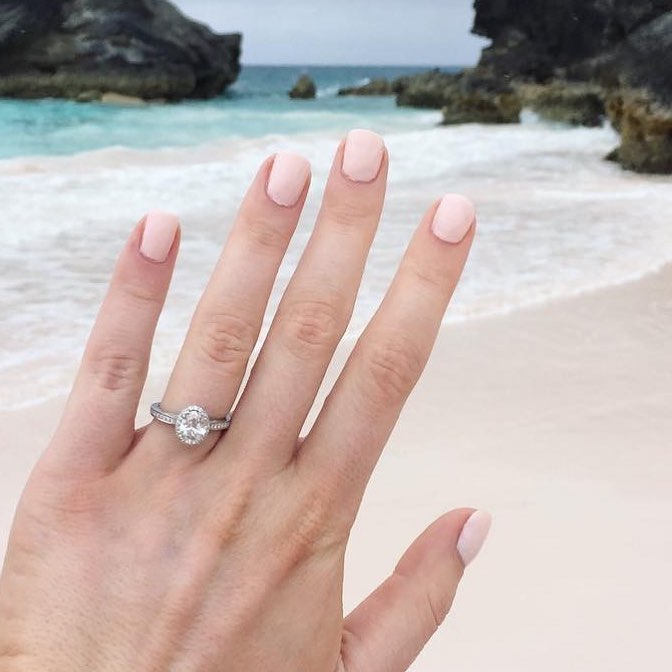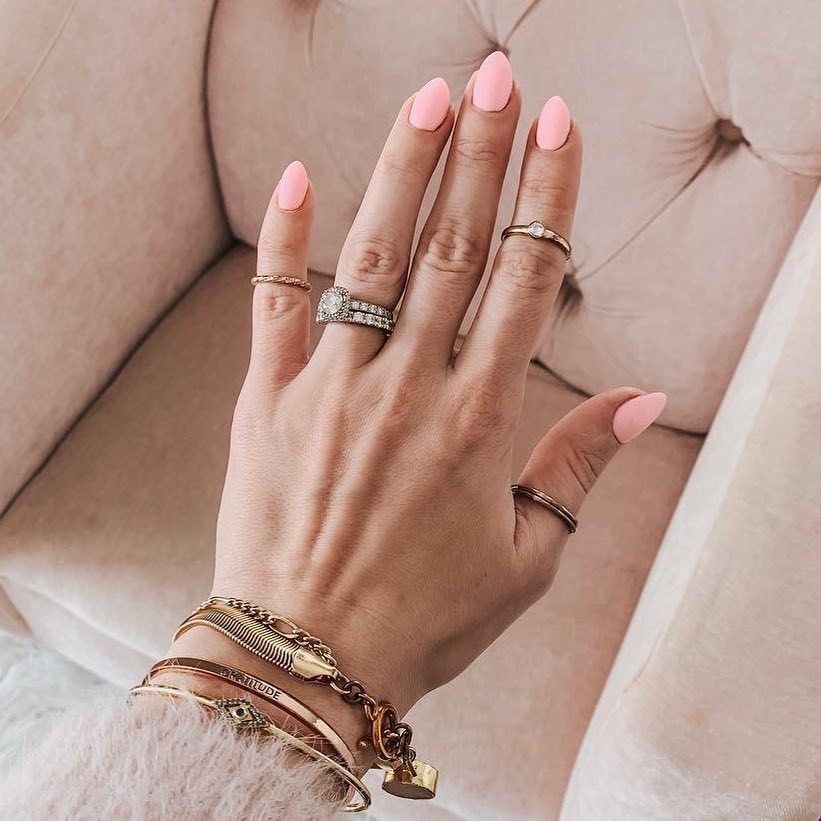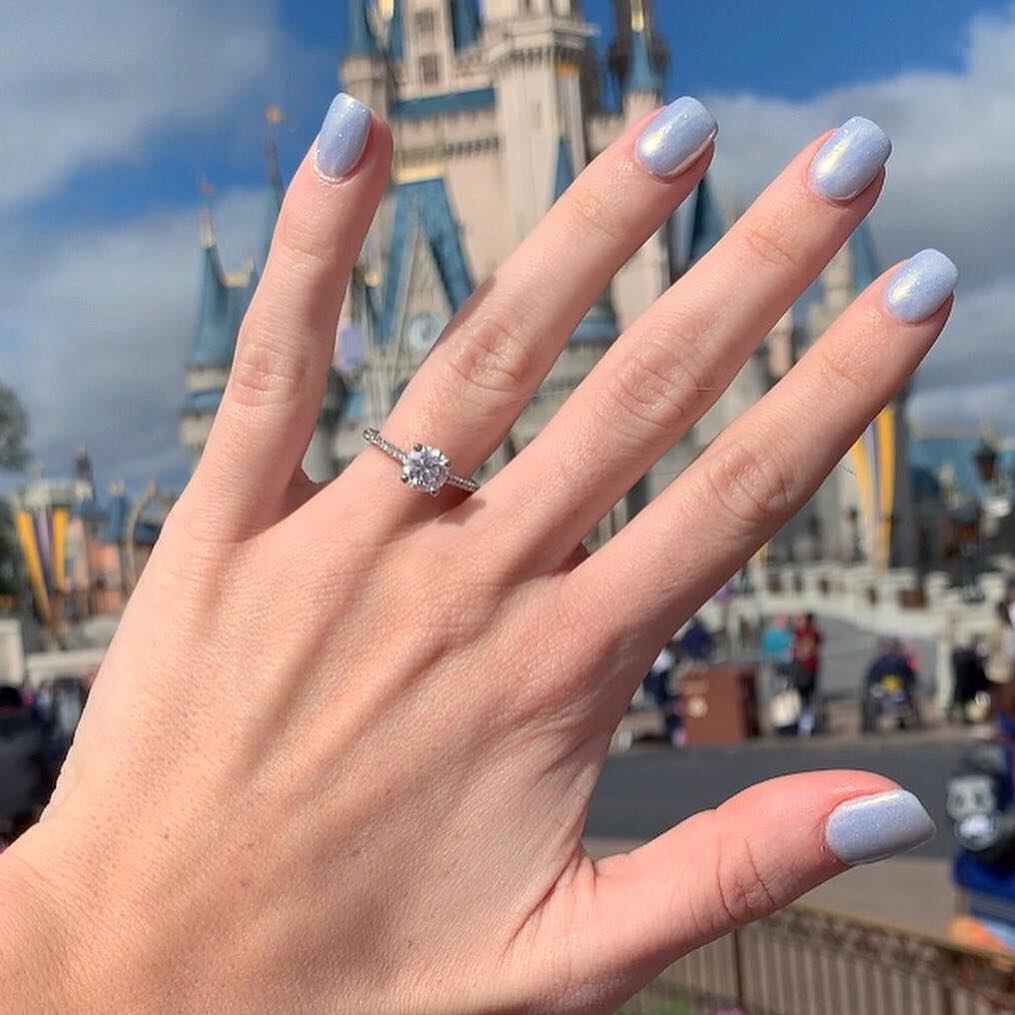 @stylesbysarahelizabeth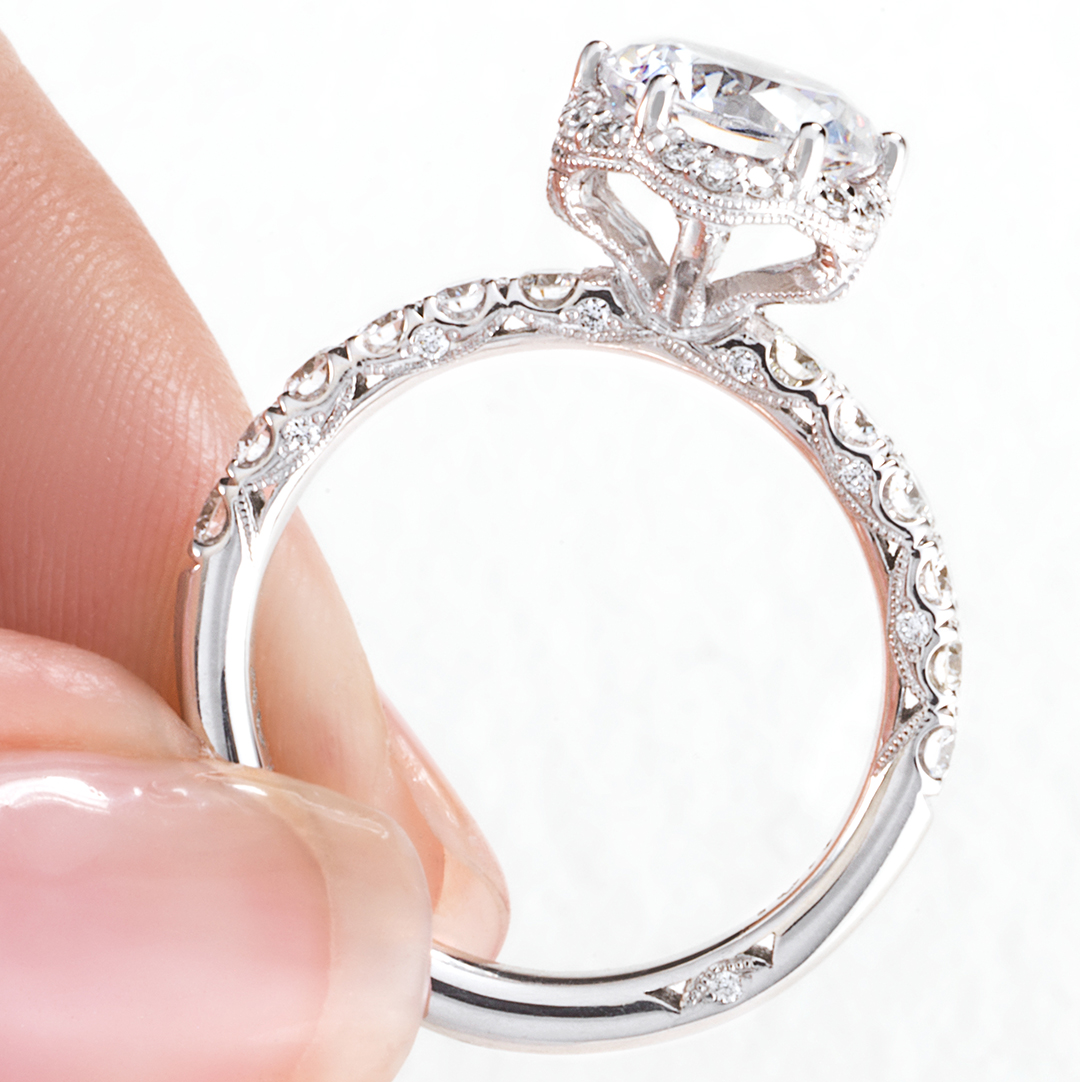 More Tacori:
How To Style the Perfect Instagram Engagement Ring Reveal
How To Clean & Care For Your Engagement Ring