One of the most popular questions we receive on social media is: "Which wedding band goes with my Tacori engagement ring?" At Tacori, our motto is "Your rings, your way!" While we may not offer exact matches for your dream ring, you can always design your own engagement ring. And we offer an array of complementary wedding bands to help build your signature stack. After all, every engagement ring needs a partner to make it pop and shine even brighter. Below are some pairing inspirations to get you started on your stacking journey!
Pure Brilliance
Accent the all-angles sparkle from a three-stone engagement ring with a triple-layered pavé-set wedding band.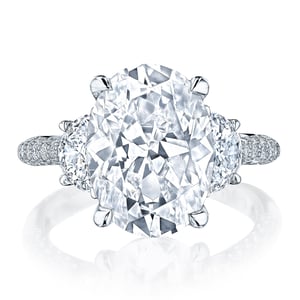 Solid Set

Balance a statement engagement silhouette with a wider-set wedding band for all the impact.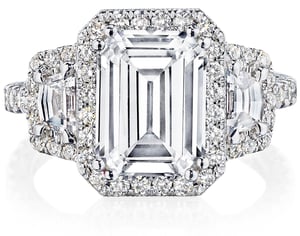 Statement Cut



Make your center stone center stage and pair it with a delicate wedding band for supporting sparkle.

Pear Bloom Engagement Ring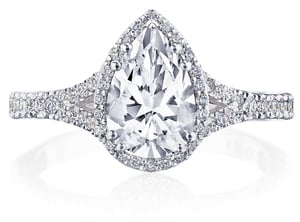 Curved Connection



Contour the curves of your marquise engagement ring with a waved wedding band for the ultimate union.






Linear Love




Echo the strong straight lines of an emerald cut with a baguette detailed wedding band and create decisive definition.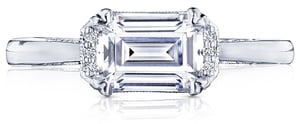 Bold Band




Add a twist to a classic solitaire engagement ring with a diadem wedding band crowned with diamonds for refined radiance.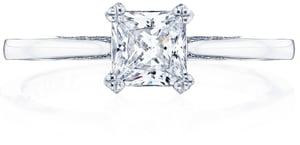 More Tacori:
5 Ways To Mix and Match Your Engagement Ring and Wedding Band
How To Clean and Care For Your Engagement Ring