Unconventional, unusual, and utterly outside-the-box: If solitaire engagement rings and minimalist princess cuts leave you craving something more characterful, or desirous of more directional designs, then unique engagement ring styles is the way to go.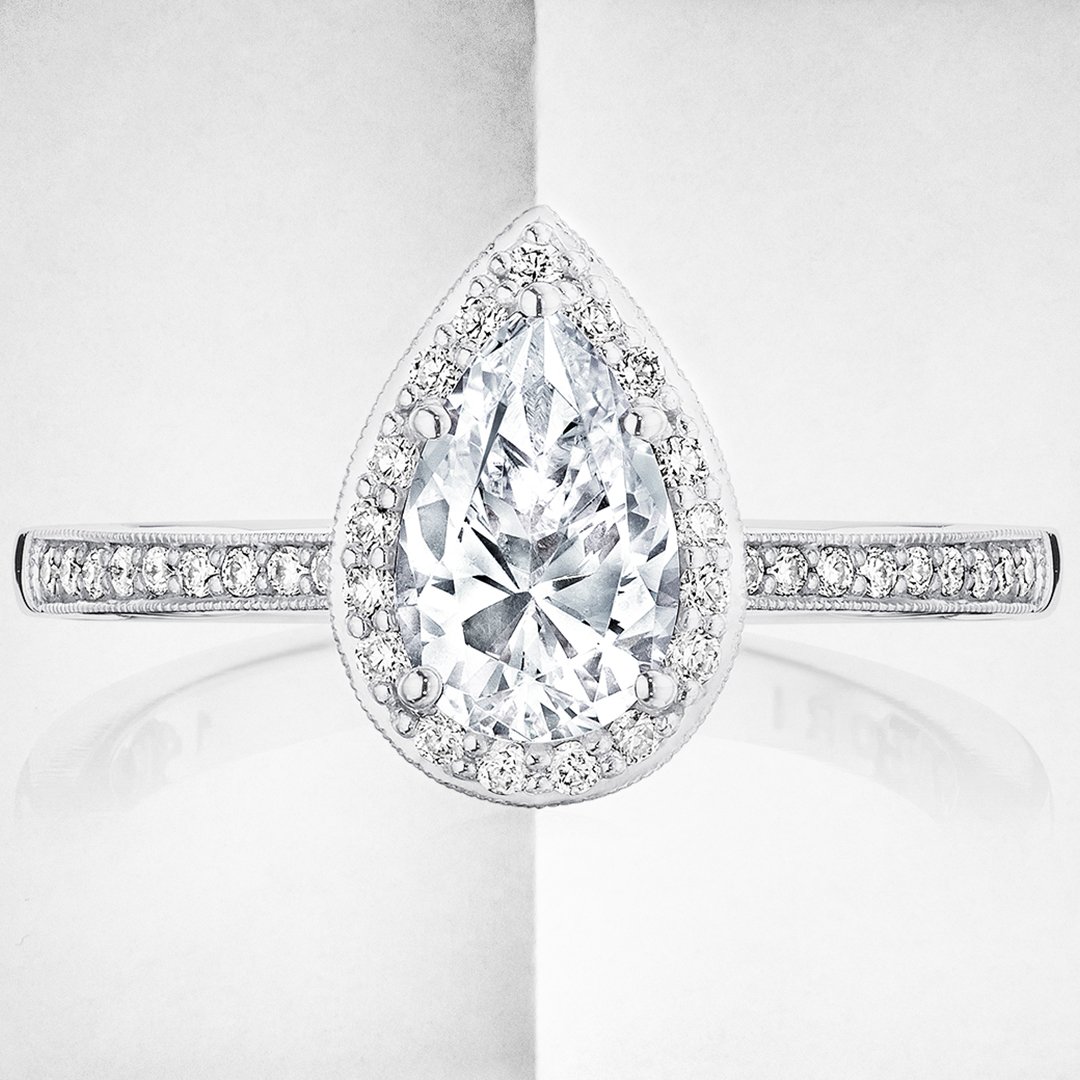 Pear Shape
For the style fan who wants to make a statement with her stone, a pear shaped engagement ring, or teardrop as it's also known, offers a unique silhouette and is always super finger-flattering, too. Pear cut engagement rings transcend engagement ring trends, this timeless silhouette can be as simple or all-out as you prefer—from a crisp, modern solitaire through to a more abundant bloom effect, or with the droplet facing up, down or East-West flipped.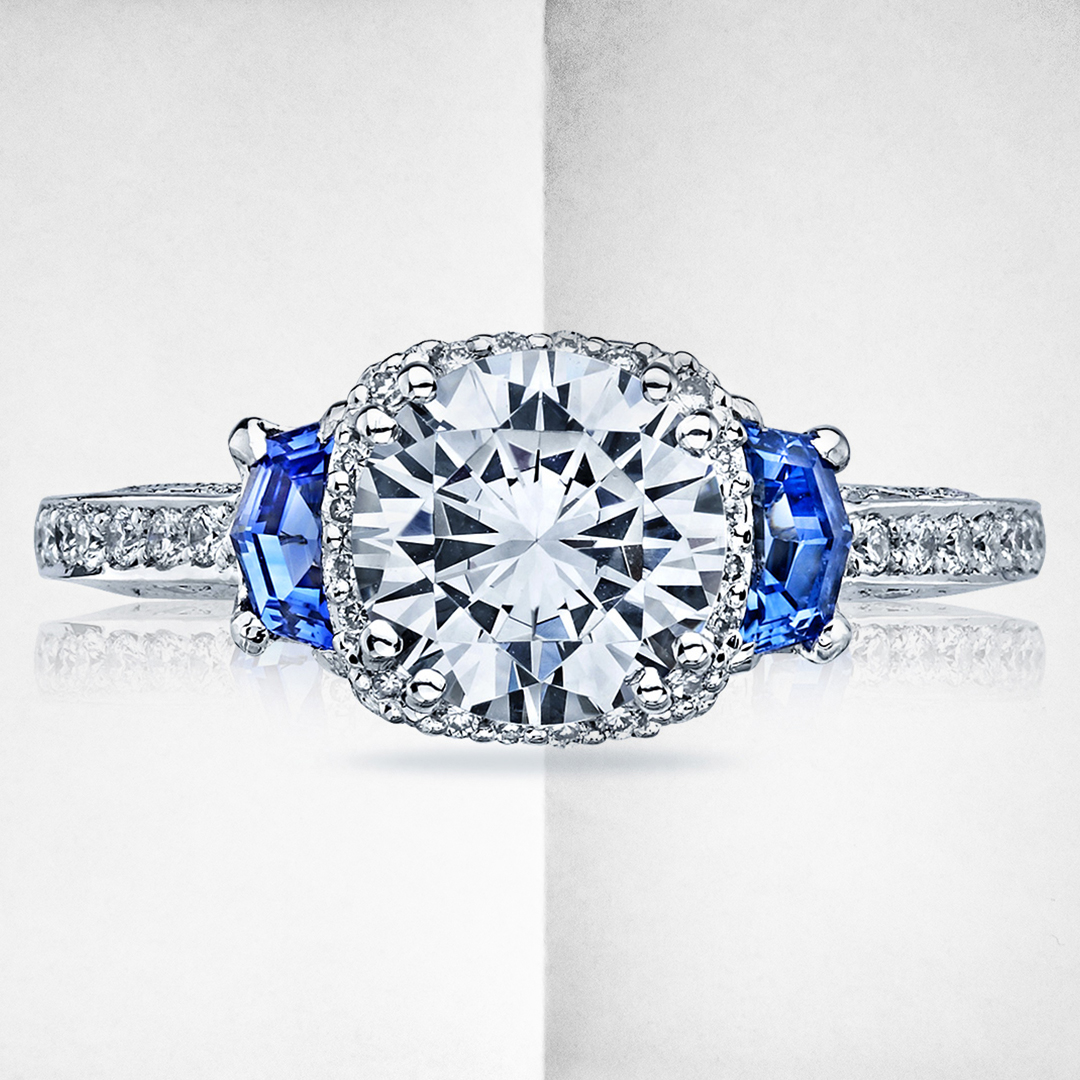 Mixed Stones
Playing with those cadillac details, mix and match your dream stones to complement your diamond cut. Whether you gemstones that have personal significance, or just because you love that pop of color, throw the rule book out of the window and have fun with a whole rainbow of color-play as you craft an unusual engagement ring combination that speaks to your unique style.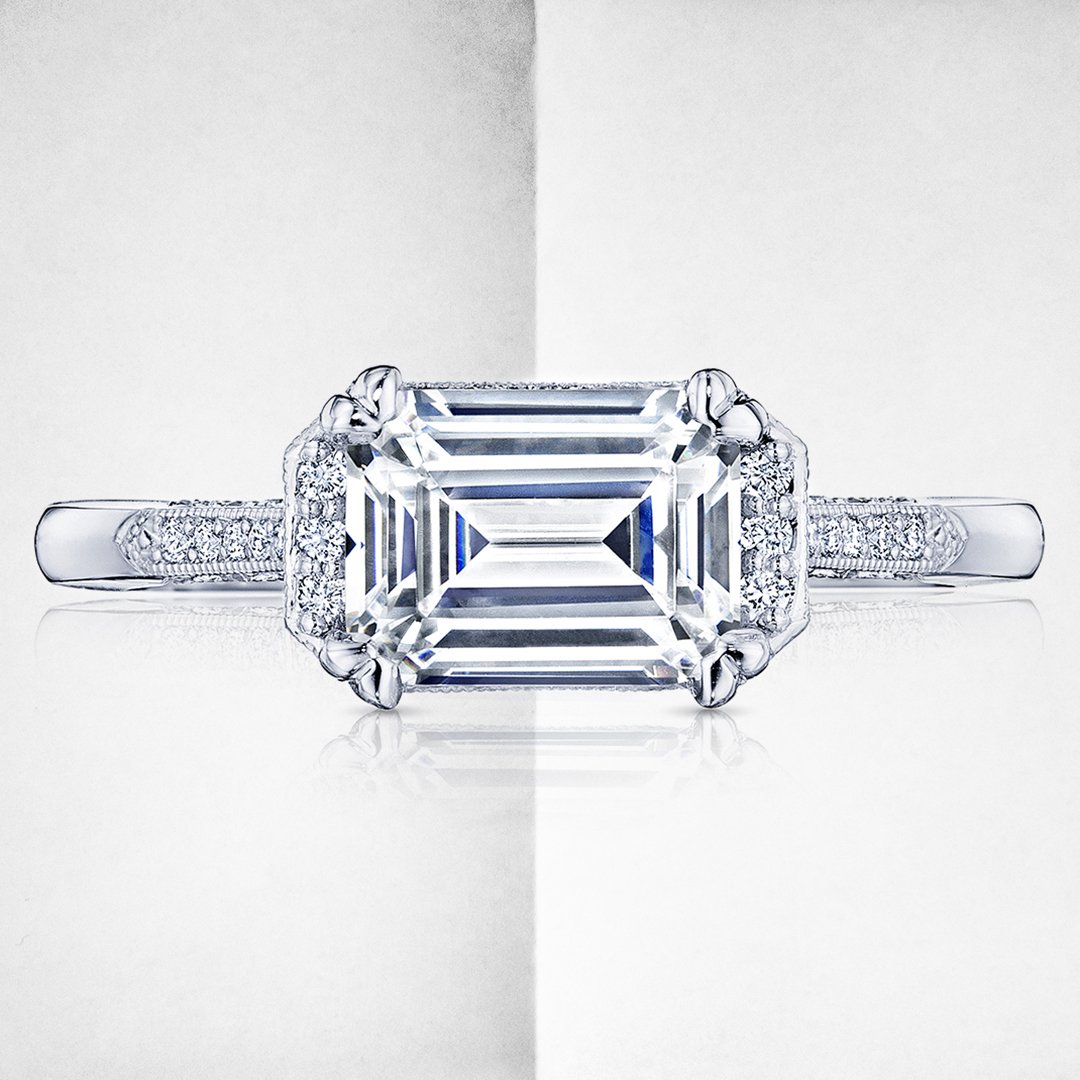 East-West Flipped
Put a fresh spin on directional diamonds for your non-traditional engagement ring and flip the switch on their settings. Anything but conventional and utterly unexpected, an east-west flipped engagement ring is less about symmetry and more about statement. Play with space by elongating the emerald, marquis, or oval cut diamond width-ways—and for the ultimate in asymmetrical effects, opt for the pear shape for an all-out show-stopper.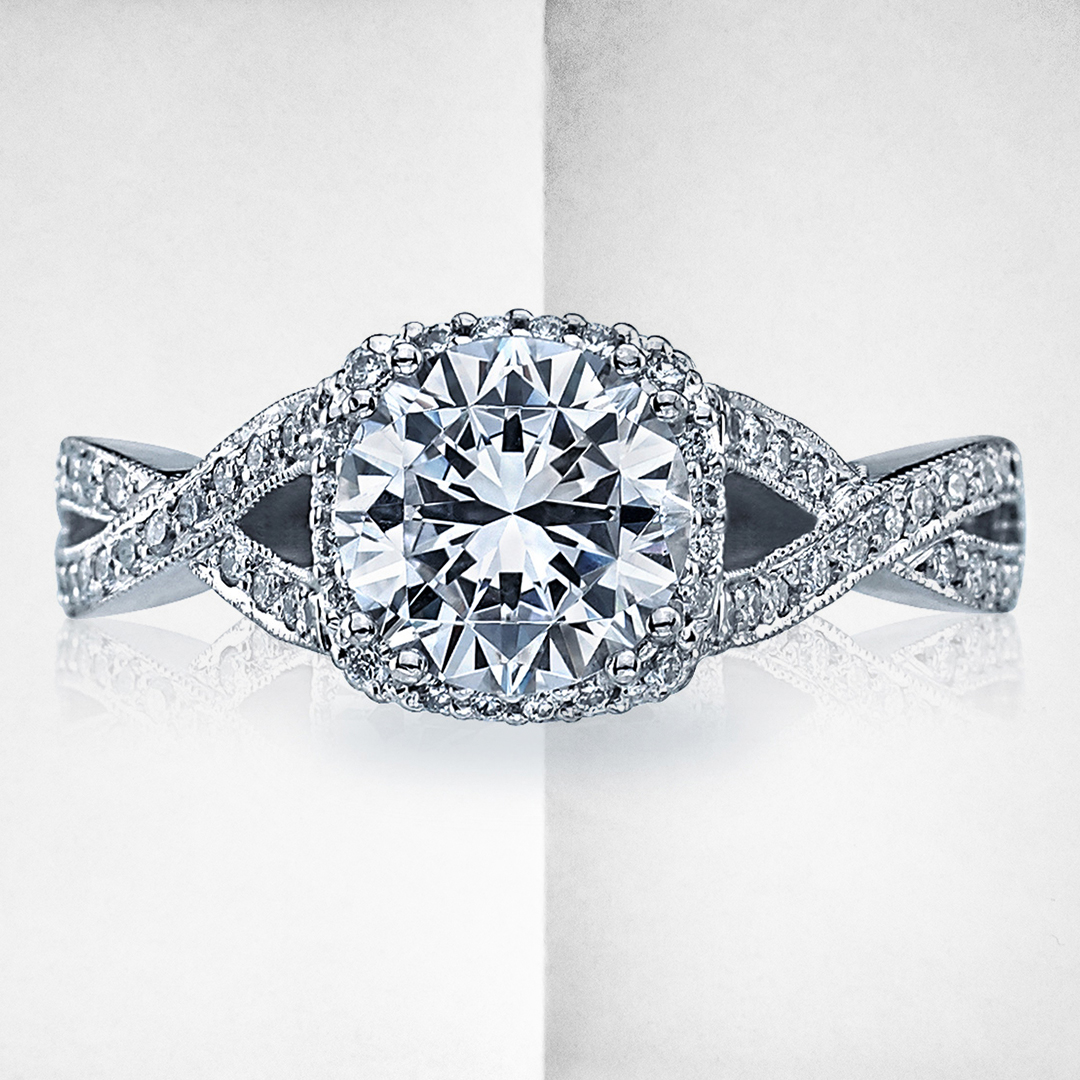 Statement Twists
Take the metalwork full throttle with Tacori's renowned craftsmanship and intricate creativity. From crescent lacing and crowns to all-out diamond-encrusted criss-crossing effects, let the setting and pavé shine out as much as your center-piece diamond for an unconventional uber-sparkle effect that dazzles from every angle.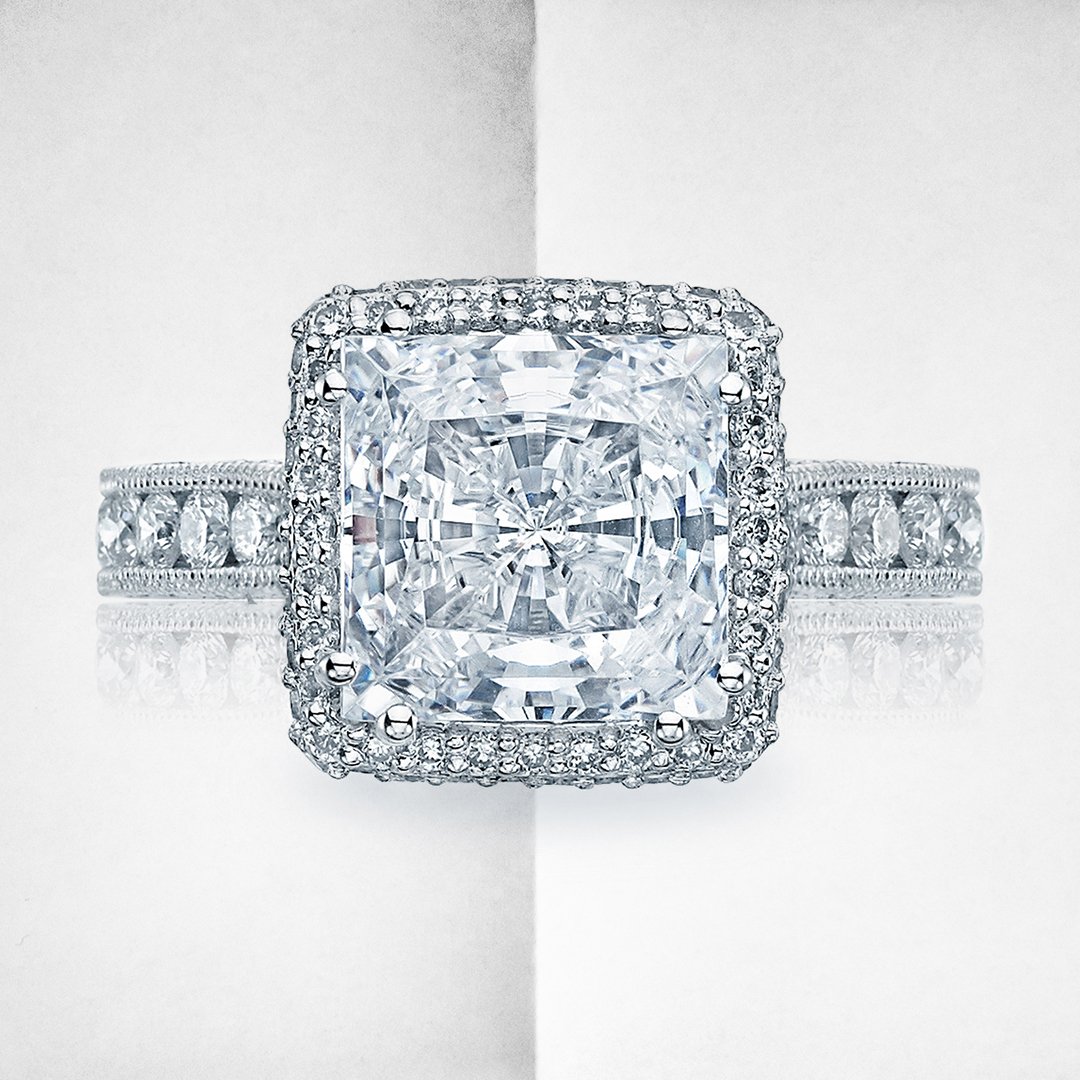 The Uber Princess Cut
More is more, and few pieces truly sum this up better than the Queen Bey of all diamonds in our RoyalT princess. A true maximalist, keep it simple yet significant with the clean and crisp cut that's so effortlessly princess cut, set-off by the kaleidoscopic clarity of an XXL diamond. A modern-day heirloom, this is for the non-traditional girl and ring demanding to be noticed.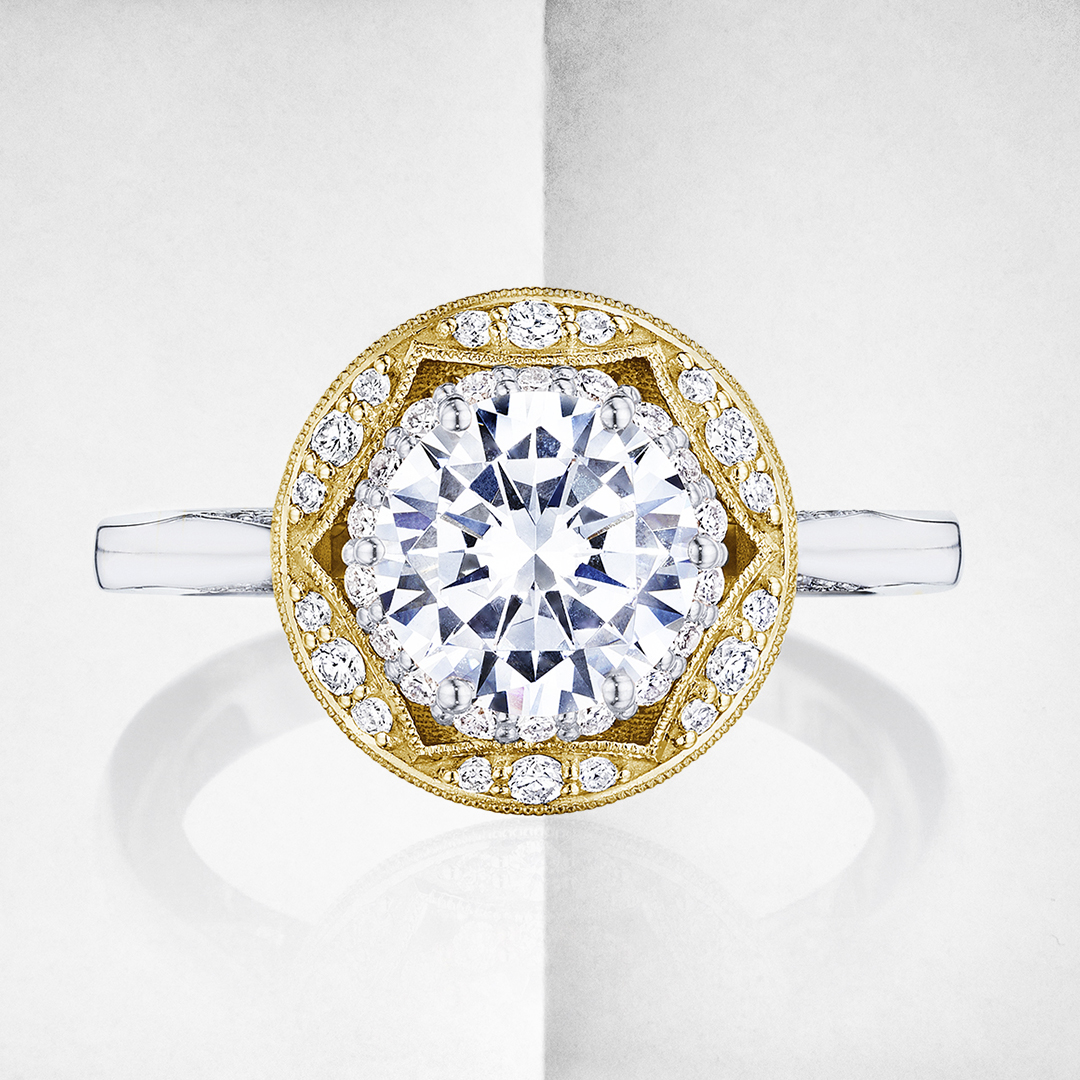 Go Big On Bloom
From more nuanced, usual effects to more maximalist shine, Tacori specializes in setting your engagement rings in full bloom. Whether you desire a light dusting of diamonds with our Spotlight blooms or an intricate patterning with vintage Art Deco vibes from our Decorative blooms, minimal metal which lets the diamonds dance around the center stone with our Intense blooms or for the OG of all blooms: Our Double blooms offer sparkle for days.
No matter which type of nontraditional engagement ring you see, you can play with our full bouquet of blooms to find your perfect match.
Discover More Tacori:
Vintage Style Engagement Rings You'll Love