Growing up in the jewelry business, Nadine's penchant for design was partially influenced by her upbringing. But her confident and self-assured sense of style? That was all her own. She'd observed many design trends come and go over the years, but her affinity for sleek and uncomplicated styles was steadfast.

When Nadine got engaged in the early 2000s, the engagement ring scene was all about intricate and diamond-filled styles. TACORI, always keen on incorporating meaningful details at all angles, was no exception. At the time, TACORI's rings were diamond-intense, replete with pavé diamond ceilings and diamond-studded Crescent fabric tracing the majority of the inner faces. But Nadine had her sights set on something more subtle, and she wanted her own engagement ring to epitomize an elegantly simple style that was not, at the moment, trending.


Balancing Tradition & Transformation

Nadine set out to design a ring that would pay homage to her family's legacy, while showcasing her individuality. In the engagement ring that she designed for herself, the majority of the foundation maintained a high-polish finish, but TACORI Crescents and a hidden bloom just beneath the crown gave the piece a strong focal point. A Signature Crescent at the resting point added balance to the design.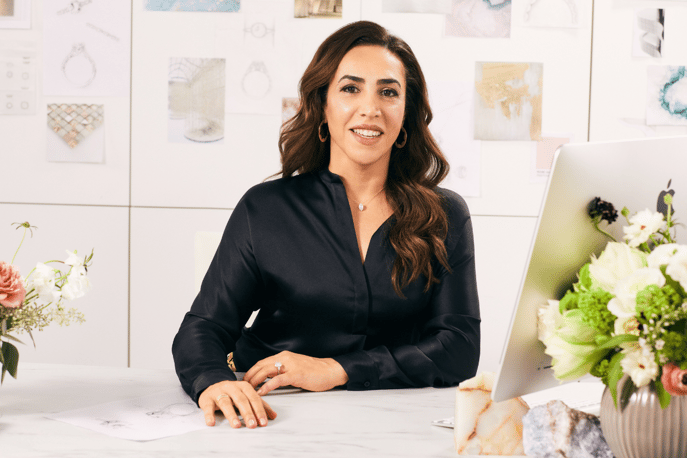 At first glance, the ring appeared to be a simple solitaire. But those secret Crescents beneath and a hidden bloom beneath the crown added hidden intricacies that delivered unexpected beauty, often just when she needed it most.

"Picture this: I'm stuck in the dreaded LA traffic, my hand idly resting on the steering wheel, when suddenly, the sunlight catches my hidden bloom. It's like a little reminder that fills me with gratitude for all that I have."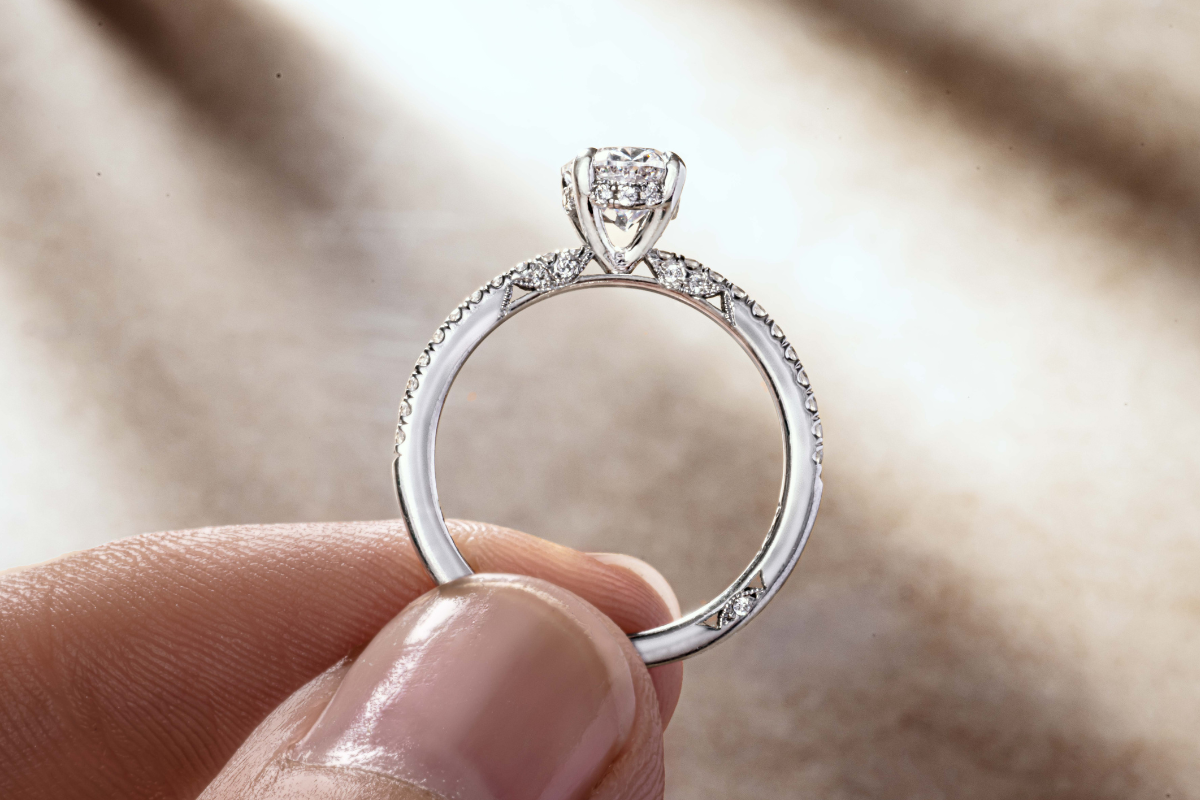 The First Simply TACORI Engagement Ring
Originally crafted for herself, Nadine's ring soon captivated the hearts of other women who longed for that same touch of thoughtful simplicity. Nadine's ring became the Simply TACORI fabric, and it was the first of her designs to join the ranks of Crescent Fabrics. Since then, Nadine has continued to create designs that balance family ties with independence, and elegance with simplicity.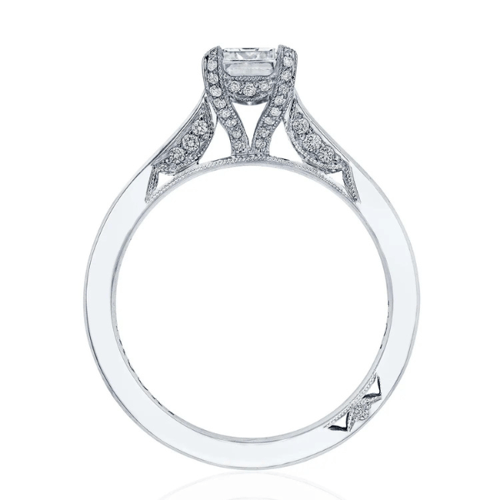 Hidden Bloom Engagement Ring
Diamond-studded Crescents and diamond-studded prongs add sparkling hidden details to a clean, modern foundation.
STYLE 2687
New Simply TACORI Styles
Seventeen years later, Nadine continues to evolve Simply TACORI with new styles that maintain the essence of the original, but which are born of new sources of inspiration. The latest styles translate the delicate beading of a bodice and the graceful draping of a wedding gown to the foundation, with draping Crescents and hand-hewn milgrain. The styles capture the joyful anticipation of a wedding day.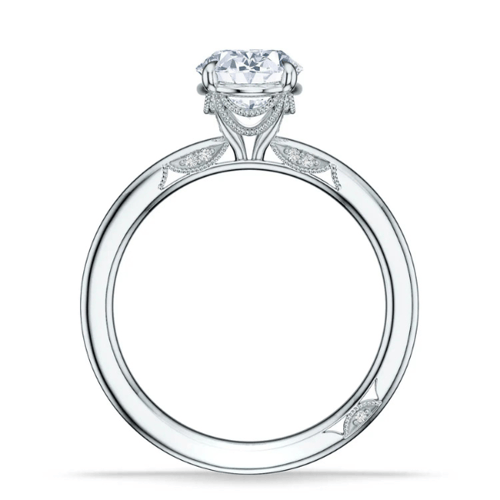 Drape Solitaire Engagement Ring
A Simply TACORI foundation with a Classic 360 Crown. Featuring drape-like Crescents concentrated just beneath the diamond center stone, and a Signature Crescent on the resting point.
STYLE 2682

More TACORI:
Yellow Gold Engagement Rings Guide
Favorite Rose Gold Engagement Rings
How To Do Mixed Metal Engagement Rings