We love celebrating love. That's one of the reasons why we launched the Love Tacori Sweepstakes this year. We know that love doesn't end (or begin) after a proposal or a wedding. Love is created every day, and for years. And we wanted to give YOU a chance to celebrate your Legacy of Love for generations to come with Tacori.
Sharing is caring, so we pulled together a few of our favorite love stories from real-life Tacori couples. Prepare the tissues!
Do you have a Tacori Love Story? Share yours with us by commenting below or on social by tagging @TacoriOfficial, #LoveTacori. We LOVE being part of your lifetime together.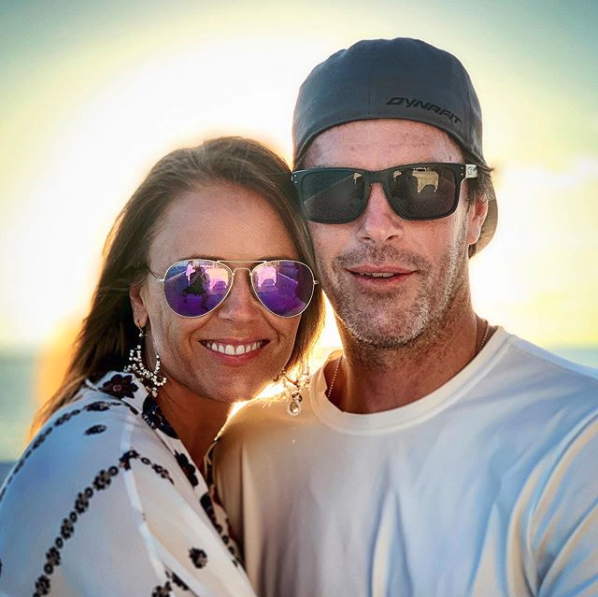 "Once upon a time, there was a girl who wanted nothing more than to find love. She searched far and wide but could not find the kind of love she longed for...until a television network, production company, and a fairy Godfather named @chrisbharrison waved their magic wands, introduced her to her Prince Charming, and a year later, threw them a fairy tale wedding they were able to share with everyone in the land! 😉 "

"Talk about a modern love story! Ha! Hard to believe that it's mine and that I found the love of my life in such a crazy way...but as someone who truly loves love, I am so grateful! Tacori jewelry...the jewelers responsible for the wedding bands @ryansutter and I exchanged on our big day almost 16 years ago!!!"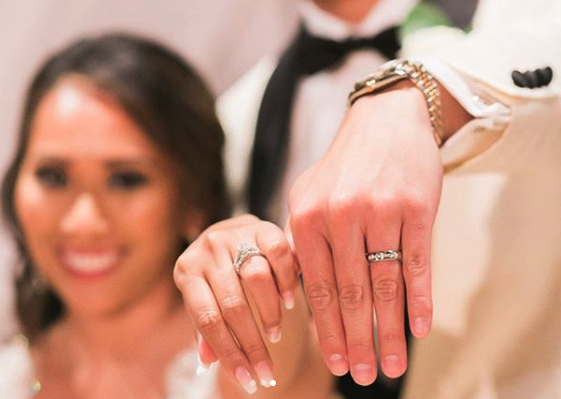 "Little did I know, everything that I had been looking for was right in front of me, disguised as my best friend…"

"That was the opening line to my vows as I bawled my eyes out at the altar & this is us 1 year later celebrating our love all around the world."

"They fell in love by chance, but are here today by choice…" We chose each other & @TacoriOfficial to be part of our love story & we want that for you too, because "No matter who we are, where we've come from, we know this one thing, LOVE." A few lines from our script that Reggie & I wrote for our wedding ceremony."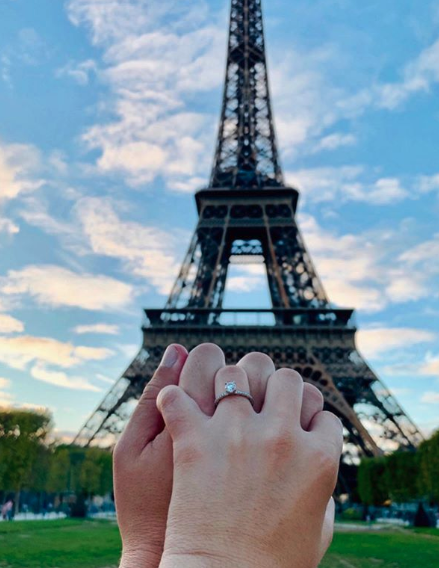 "Living in a fairytale in the city of love with my love. Je t'aime, John 💙
Story time: John and I met three years ago, the summer before our senior year of college at @loyolachicago. He was a St. Louis boy and die hard @cardinals fan. I was a Chicago girl and a @cubs fan. Yikes. He studied Criminal Justice and was all about numbers. I studied Ad/PR + Theatre and was all about art. On paper, we had nothing in common. But what we would soon figure out was that through our differences, we became the best versions of ourselves."

"We challenge each other, take each other outside of our comfort zones, and introduce each other to new hobbies and adventures - i.e more baseball games for me and musicals for him. We graduated from college together, moved in together, found our first real adult jobs, adopted our pup Roo @barkingthroughlife, and got engaged. We are currently enjoying our long engagement and traveling the world together, all the while remembering that despite our differences, we are so much better together than we are apart. Here's to all of the adventures ahead!"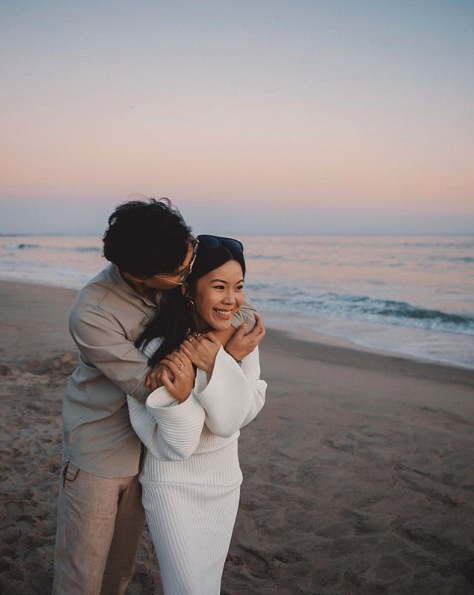 "Can't believe the same day next month will be our 11th year together!! I still remember moments of us walking to class together in high school (our first class together was the one I secretly asked to be the TA of lol) and having real butterflies in my stomach during prom. Through plenty ups and downs, and argues so freakin much over the littlest stupidest things, I would still rather have him than smooth sailing with anyone else.♡"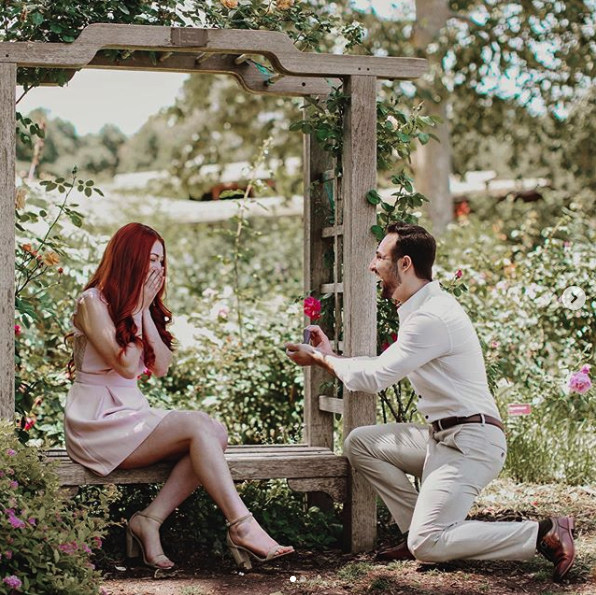 "I met Jack in drama class, senior year of high school. We became friends and kept in touch through social media. Never did either of us think that we would end up together. After some time, we ventured on a business partnership. We spent so much time building up our brand together. We realized how well we got along and how our personalities really complimented each other. He became my best friend. A person I could be completely myself around. We have been together for over four years now, creating beautiful memories. Our new journey began when he proposed to me on 5.17.19 with a beautiful Tacori ring that he designed himself. I am extremely excited to see what our future holds and I couldn't be happier!💗💍"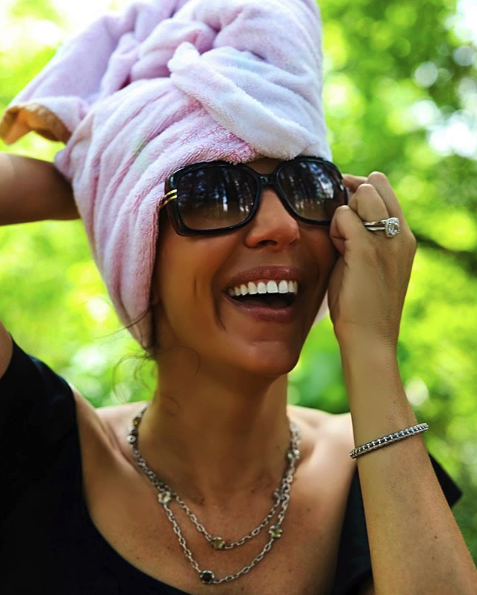 "As a fashion loving mom, I have pieces of potential that get haphazardly thrown together because the kids always come first. I have one key secret to looking effortlessly, but purposefully styled."

"Before Matthew and I got engaged, he took me to experience Tacori jewelry. He suggested I pick any ring for our engagement. I was hesitant as I never considered myself girly enough to wear elegant jewelry but then, when I slipped it on, I realized wow, it completes me. On December 18 2013, we celebrated Hanukkah. Matthew had my daughter Alex sit on one side of me and his daughter Sophia sit on the other and then he handed me a Tacori box. This is it! I opened the box dying to say yes! But... he waited till December 21st to finally ask me to marry him. The Tacori necklace he gifted me December 18, 2013 has been worn exactly 3 more days total than my engagement ring. I wear Tacori dressed up, dressed down, and everything in between because it's a love affair with the one that makes me look my best!"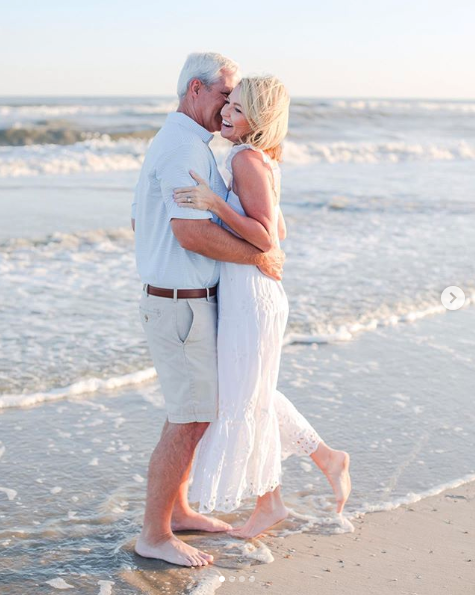 "Summer Lovin' 💙 What season did you and your significant other fall in love? For us, it was a whirlwind summer romance that started 15 years ago. We were at the beach when I realized that what I was feeling was something pretty special. Two years later, we got married on a hot summer day and the rest is history! Every season is special in its own way, but summer will always be extra special to us!"
Elizabeth Keene
"Nearly 10 years ago I met a handsome stranger on the sidewalk in Santa Monica. One wedding, and countless memories later, and I'm still just as smitten with him as I was the day we met. I'm so excited to be partnering with @Tacoriofficial, as our 1 year anniversary approaches, to share the story of how we met and how our love has grown over the years."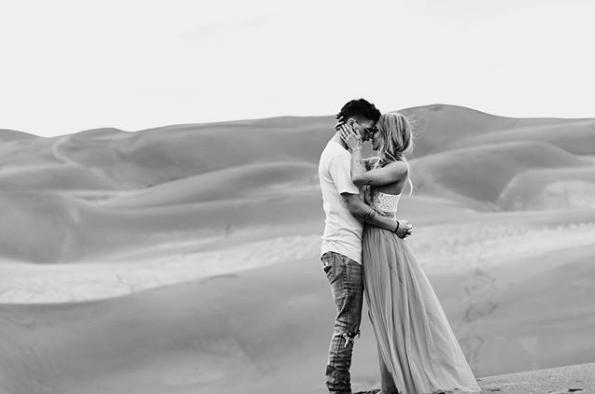 Deana Merola
"NINE SUMMERS AGO life as I know it, began. We knew early into our relationship that we were destined to be one. Immediately, we started spending every day and night together. I went to his house on our first date and never left; how could I even think about being apart from the one person who has ever made me feel whole. Throughout the years, any chance we got to spend together, we'd take it. We traveled anywhere we could; from London & Paris to Central America, to the islands, Africa and many scenic drives from coast to coast. Experiencing more live concerts than we can count. Endless amounts of road trips. The two of us (and at most times 4!), creating memories that would last us a lifetime. We just couldn't get enough of each other and this infallible love we share. Some people find happiness in their own company; my happiness comes from being in his. Every love story is beautiful but ours is my favorite. 💙"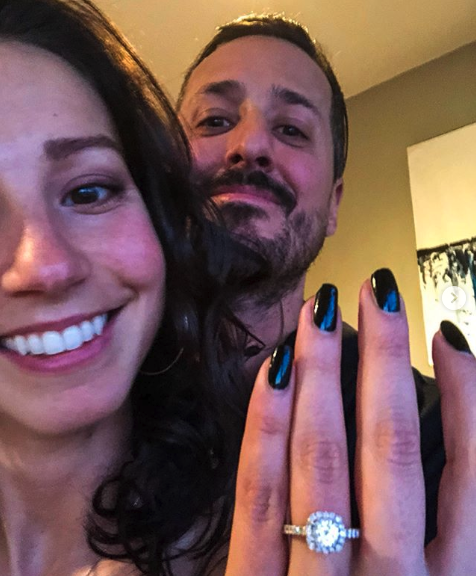 Estelle Doiron
"On my 28th birthday, Mike wished me a great day & suggested we grab a drink. Dating has never been my strong suit, but I figured a beer with a cute guy couldn't be that bad. We met at The Laundromat, a local espresso and craft beer bar, listened, talked and learnt a little about each other all night. I knew I could be myself when one night he invited me to play pond hockey with the boys and enjoyed my company while being with his buddies. From road trips, sporting events and just spending dead time together, I've never felt such an authentic friendship with a guy. 👫"

"In my opinion, Love is built. Love is practiced. Love is learning. From the first date, I've never had to hide my true self. Never had to hide that I'm a competitive, social butterfly, A-Type personality that loves sports and a good beer. Never had to hide how much I enjoyed spending time with him in fear of rejection. Never had to hide how happy I was with myself and the thought of finding someone who I could share all my happiness with. 💛
Be your best self. You set the caliber for the individual you want to spend your life with. If you're looking for a healthy, happy, fun, loving partner… You better practice being healthy, happy, fun and loving daily!"

"Be confident in yourself, your decisions, and your ability to attract love into your life. 💖 If you are being your authentic, best self, this confidence will radiate from you in a glow of self-worth. 🌟 You will attract someone who recognizes, appreciates, and loves who you are."
"Of course I said YES! 💍 Mike proposed December 26th. For more than 50 years @tacoriofficial has been one of the most desired engagement ring designers. The quality and craftsmanship I wear on my finger everyday speaks to the standards we set for ourselves. 💕"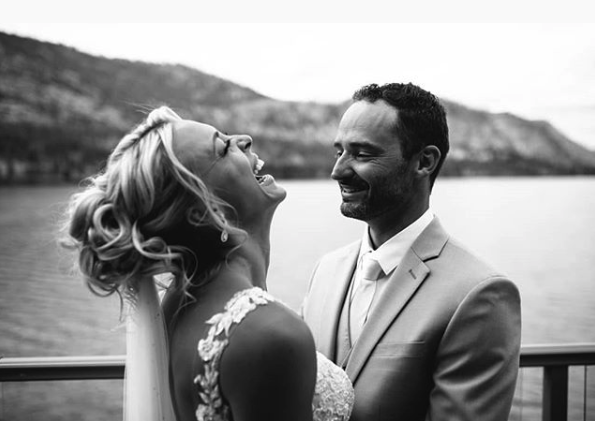 Ladawn Rich
"🖤 Our love story is different than most 🖤"

"We haven't been friends since childhood, it wasn't love at first site and we didn't even go on a proper first date. It's one that just happened. We fell in love without even meaning to and I know that's why our love is so genuine and strong. 💙"

"We didn't have others influencing us, nothing was forced or planned and we went all in - crazy quarks and all. 🤪 It was the first time in my life I felt 100% comfortable and that I could wholeheartedly be myself. 💕 July 10th we celebrated 4 years together and 4 days later we said I do. 👰🏼🤵🏻"

"We had numerous guests come up to us after our ceremony telling us they cried because our love for each other was so apparent. It was such an amazing thing to hear and I truly hope everyone gets a chance to experience the type of love we have. 🥰"

"The day Cordelle proposed is one I'll never forget. He planned everything out perfectly: groomed our yard, hired a photographer, spread rose petals along the grass, and of course, picked out the perfect ring. 💍"

"Since we're both "unique" individuals (or crazy as most would say 😂) I love that Cordelle customized and created a ring for me from @Tacoriofficial. After the proposal we were taking about how amazing it was and he said (in a cheesy voice 😝) "well, you're one of a kind so I wanted to get you a ring that was one of a kind too." 🤪
Want to celebrate your love story with Tacori? One last chance to win $20K of Tacori Jewelry via the Love Tacori Sweepstakes until Dec. 31, 2019. Simply visit an authorized Tacori retailer closest to you, try on your favorite piece of Tacori, and ask for a text to enter number to send in your submission. No purchase necessary. Open to U.S. and Canada residents only. For official rules and details, check here.