Whether you're making a promise to someone, or making a promise to yourself, there's something incredibly tangible and meaningful about securing that promise with a golden Tacori Promise Bracelet.
There are so many hidden details designed into the Promise Bracelet that make it so special. First, the bracelet must be locked and secured with a Tacori Key, so that the promise stays with you always. Second, the intertwining designs represent the unity of a Promise where intentions meet actions. And finally, each golden pillar represents the essence of a Promise: Support, mutual respect and love.
We asked our Tacori Stylists to make a promise with their favorite Tacori Promise bracelet. Check out their choices below and comment to let us know what Promise you would make?
Look #1: Styled by Deanna
I want to make a Tacori Promise with my husband. A promise that we will do whatever it takes to be good parents and role models to our son. My favorite Tacori Promise bracelet is the classic, full yellow gold. I choose this one because of its simplicity and clean design. I can dress it up or down, and the yellow gold is my favorite color.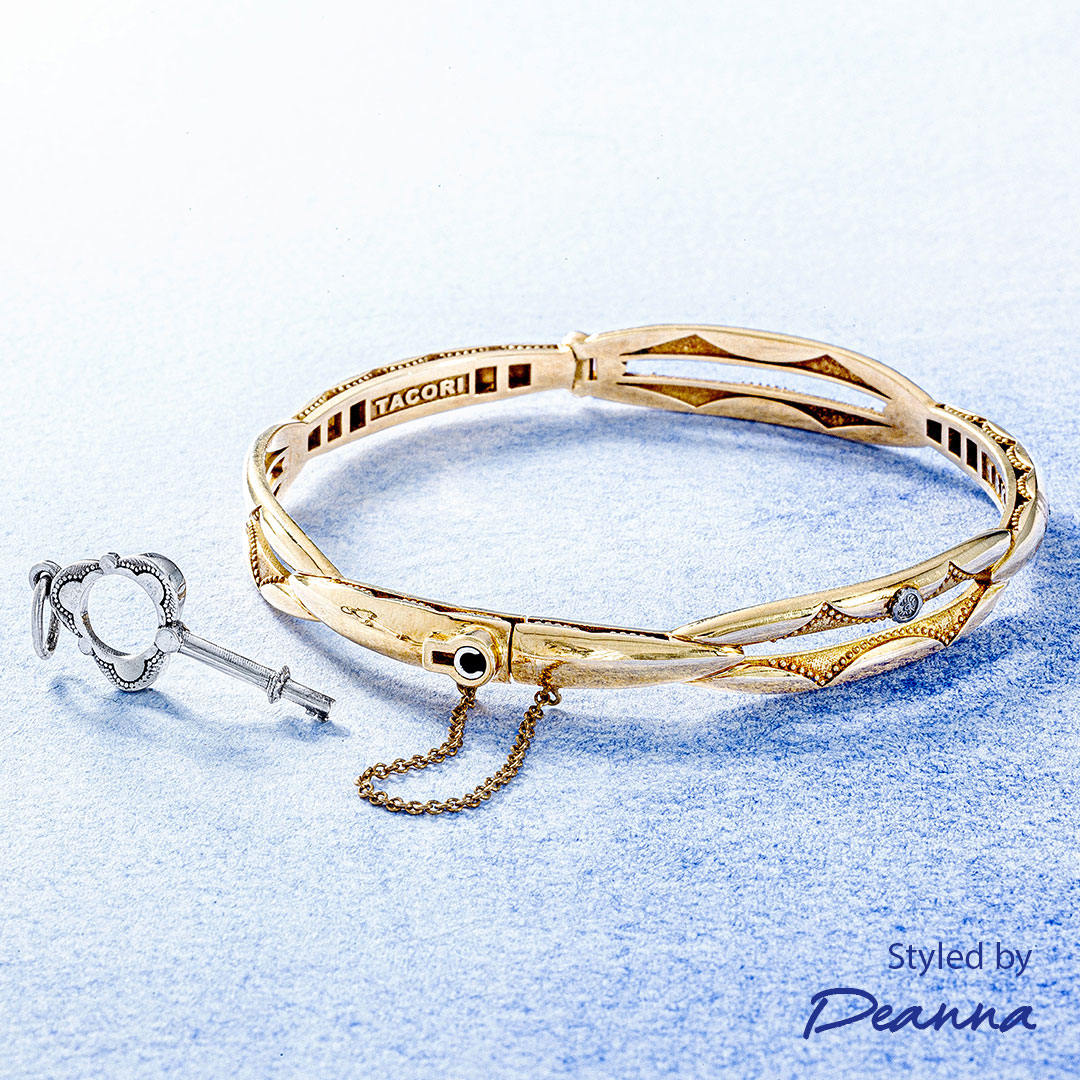 Promise Bracelet Round, Yellow Gold
Look #2: Styled by Sherry
I want to make a Tacori Promise with myself. To live a healthier lifestyle, and to not let any obstacle stand in my way. My favorite bracelet from this collection is this duo-tone promise bracelet that allows me to mix and match my rose gold and silver fashion pieces and I just love the meaning of the bracelet – the unity of a promise between two people or with yourself.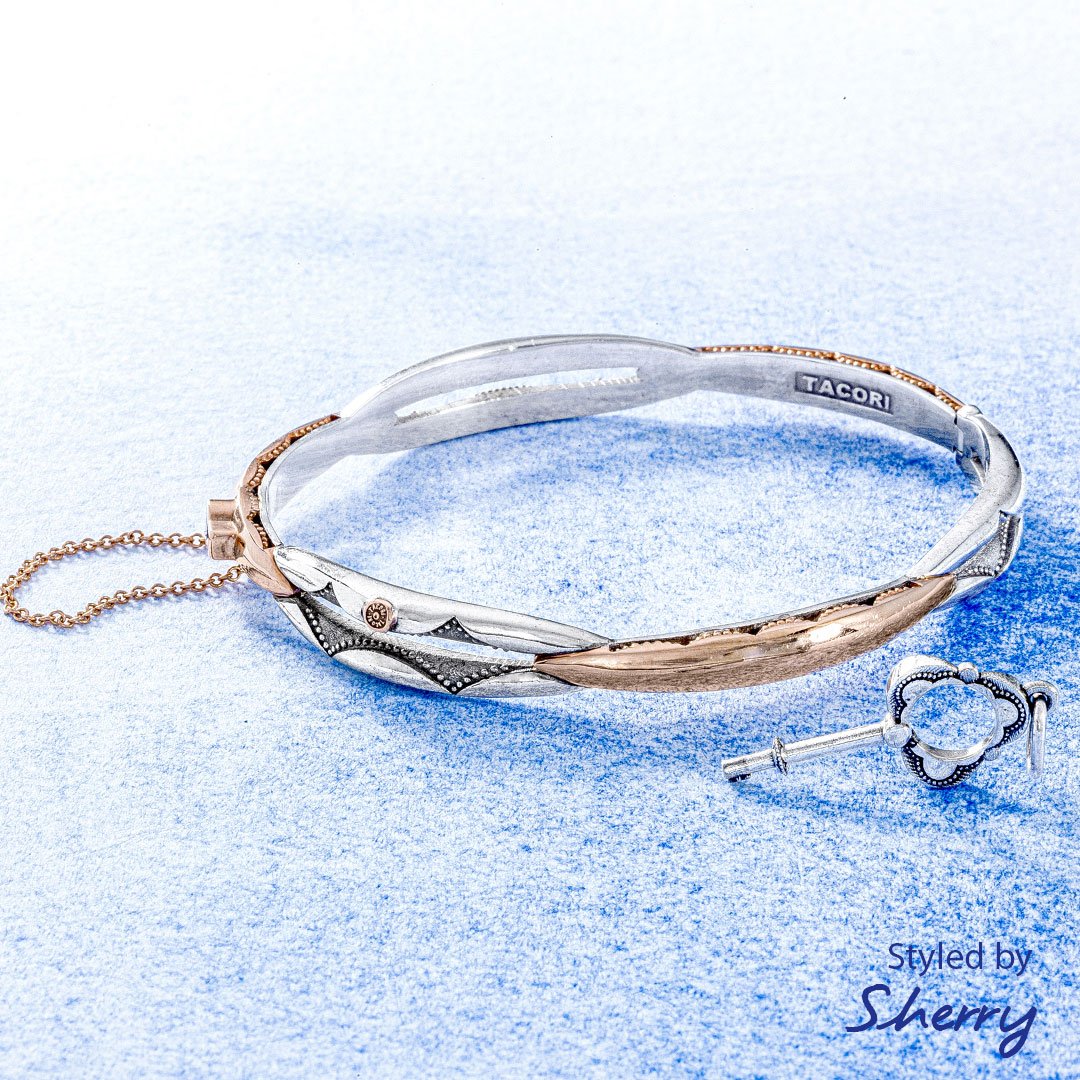 Promise Bracelet Oval, Rose Gold and Silver
Look #3: Styled by Adela
I want to make a Tacori Promise to myself. That self-love is not selfish; I want to teach my kids that you cannot truly love another until you know how to love "YOU" first. My favorite Tacori Promise bracelet is the duo-tone bracelet because I love the recurring power of gold that you can prominently see mixed in with the silver. The yellow gold gives off a ladylike approach, while the silver adds in a fierce factor to the bracelet itself. This bracelet says delicate but celebrates the strength of a promise.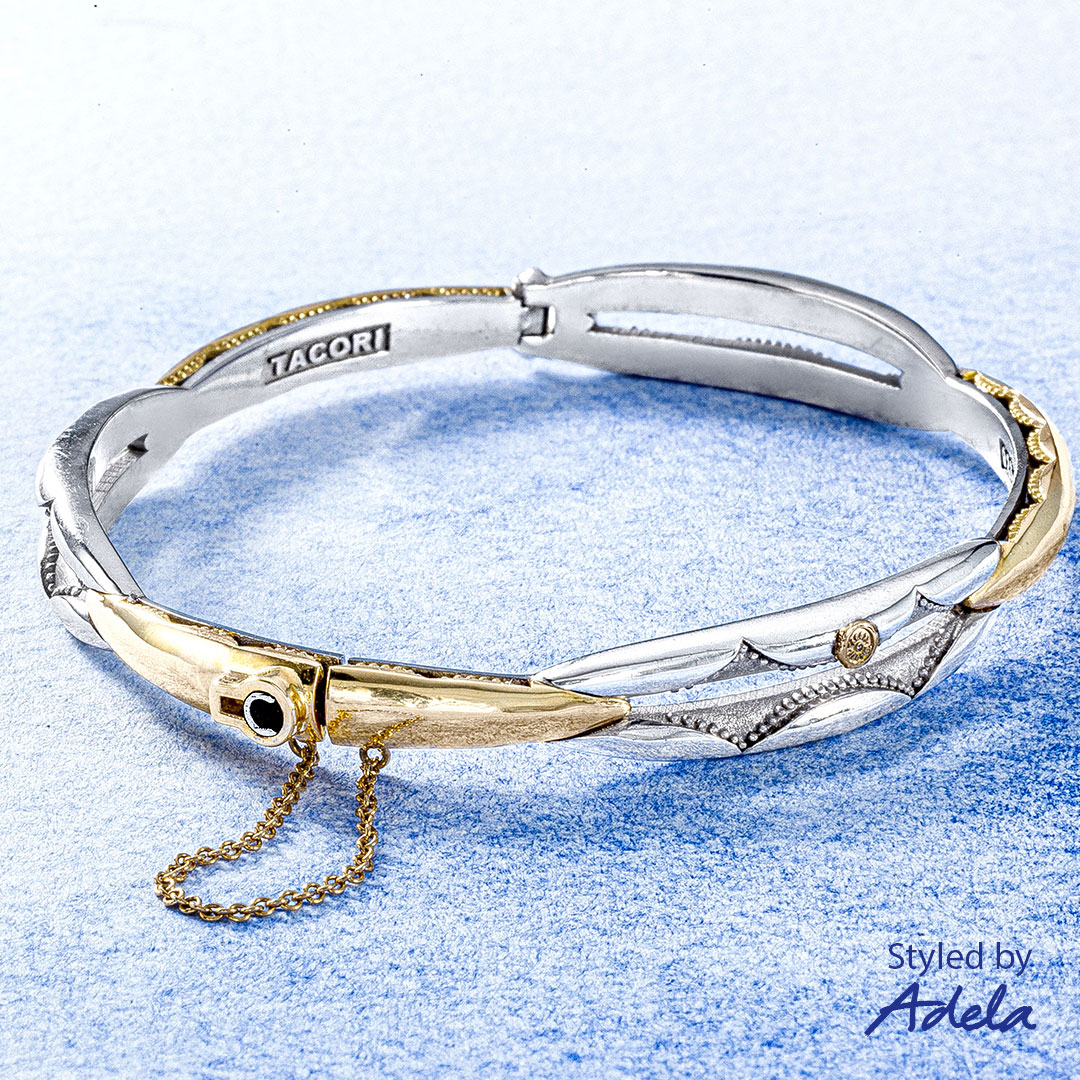 Promise Bracelet Oval, Yellow Gold and Silver
What to see more styled looks from our stylists? Check out the pages Styled by Deanna, Sherry and Adela.