RoyalT HT2613CU10X8, SO0171517
A one of a kind variation
View Similar
A sapphire engagement ring stands out in a crowd and transcends time and styles. At Tacori, we've selected 8 stand-out sapphire rings that will inspire you to stun in this striking blue hue.
Whether the sapphire is the star of the show, or used as an accent gemstone, the meaning of a sapphire gem is found within its depths. Since ancient times, sapphires have been powerful jewels to wear, as they are believed to protect loved ones from envy and harm.
Sapphire rings are also a perfect choice for engagement rings, as the sapphire stone symbolizes many of the qualities that we appreciate in a healthy relationship, such as loyalty, trust, faithfulness, truth, sincerity and reliability.
Mysterious and infinite, it's believed if you gaze into the deep blue waters within a sapphire, wisdom, peace, and strength will be yours. This celestial and calming precious jewel symbolizes September birth, and makes an exquisite addition to any engagement ring or wedding stack. A gemstone that has been historically favored by royalty, as sapphire was considered as a way to attract divine favor, most famously Princess Diana had a sapphire engagement ring that was then passed onto Kate Middleton, the Duchess of Cambridge.
Indeed, the wearer of a sapphire ring may find themselves enchanted by its mystical powers. After all there is a reason we call it royal blue!
Today, sapphires aren't just for royalty anymore. At Tacori, our designers have created unique sapphire rings so special, you may decide that the traditional diamond engagement ring needs to have a touch of blue, in order to be the perfect ring for you.
Here are 8 stunning sapphire rings that our Tacori artisans handcrafted here in California as bespoke custom rings. And whether it's worn as an engagement ring, or as a right hand ring that demands to be seen, a sapphire gem is certainly splendid.
Tell us, would you wear a sapphire engagement ring? Which one do you love most?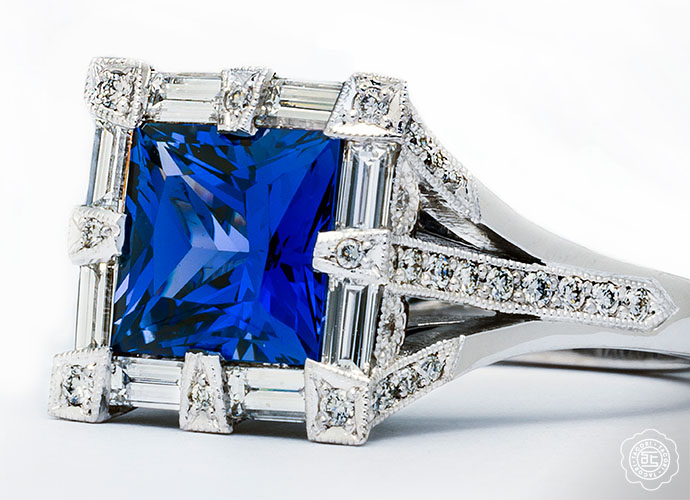 RoyalT 2525PR65, SO016322
A one of a kind variation
View Similar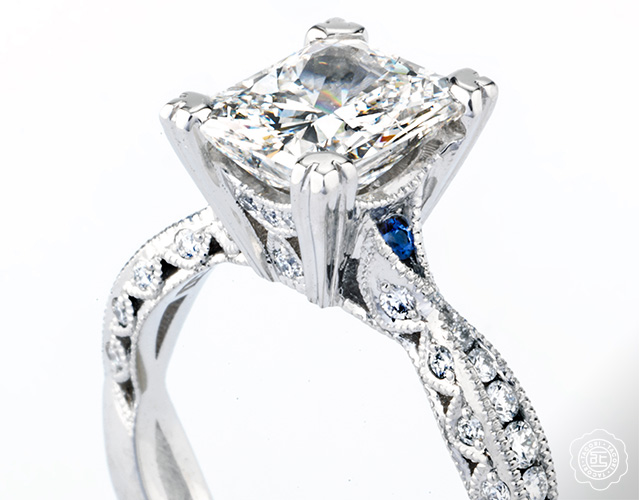 2578PR6512, SO0175279
A one of a kind variation
View Similar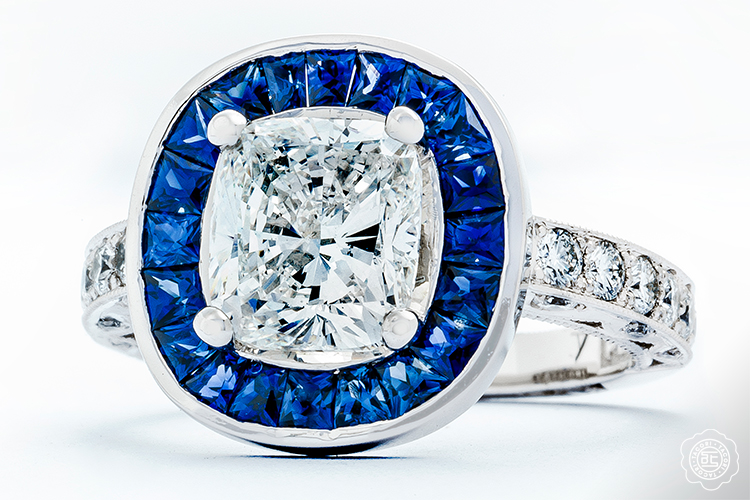 HT2520CU75, SO0164127
A one of a kind variation
View Similar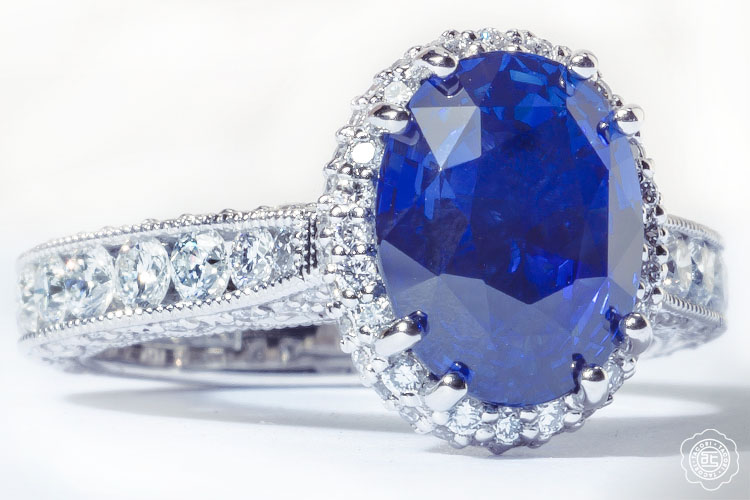 HT2607RD8, SO0171378
A one of a kind variation
View Similar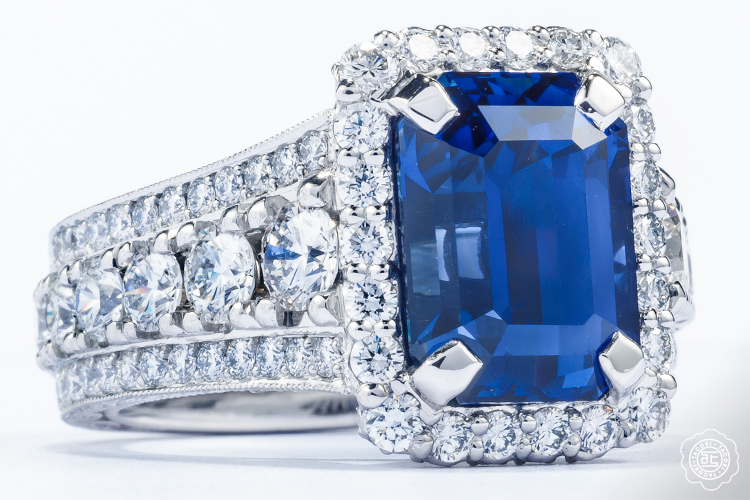 RoyalT HT2613EC105X85, SO0171591
A one of a kind variation
View Similar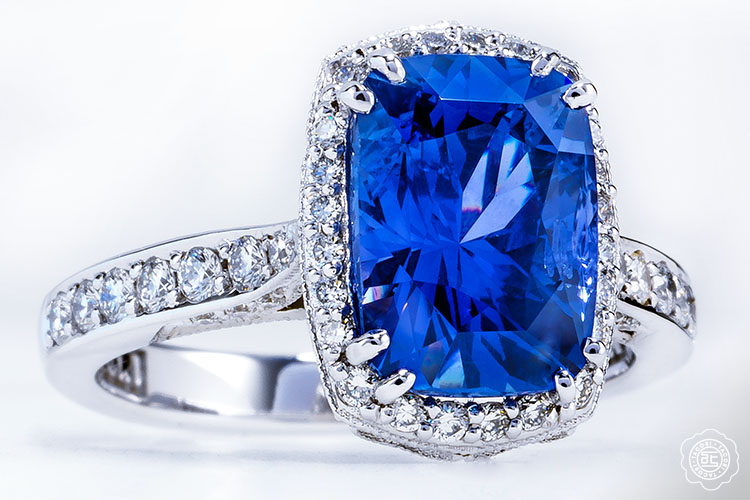 2620RDLGP, SO0173174
A one of a kind variation
View Similar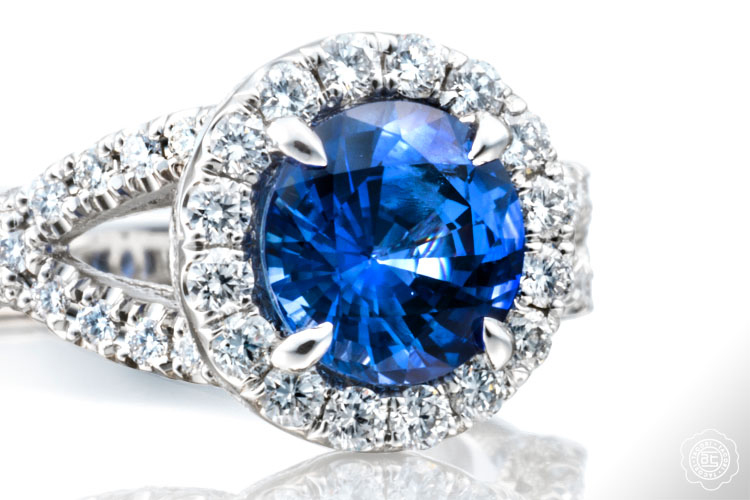 HT2549RD7, SO0177473
A one of a kind variation
View Similar
More Tacori:
The Shape Guide: Oval Cut Diamonds
Best Engagement Rings for Virgos