One of the most frequently asked questions we receive on social is; "Which wedding band goes with my engagement ring?" And the answer is there is no "exact match." Our motto is "your rings, your way." We offer a variety of complementary wedding bands to go with your TACORI engagement ring, but the choice is totally yours to make. We're always here to help so we put together a few of our favorite ring stack combos to provide some inspo.
By now, you know that platinum is our preferred choice for white metal engagement rings, as it is the only precious metal that gets stronger over time. Platinum's purity, rarity, and precision means it safely sets your diamonds without compromising on craftsmanship and detail. So our favorite engagement ring and wedding band combos below are you guessed it, perfectly paired in platinum. We hope the combinations below are a starting point in building your perfect stack.




Truly Unique Stack

Make a bold fashion statement with an unexpected ring pairing.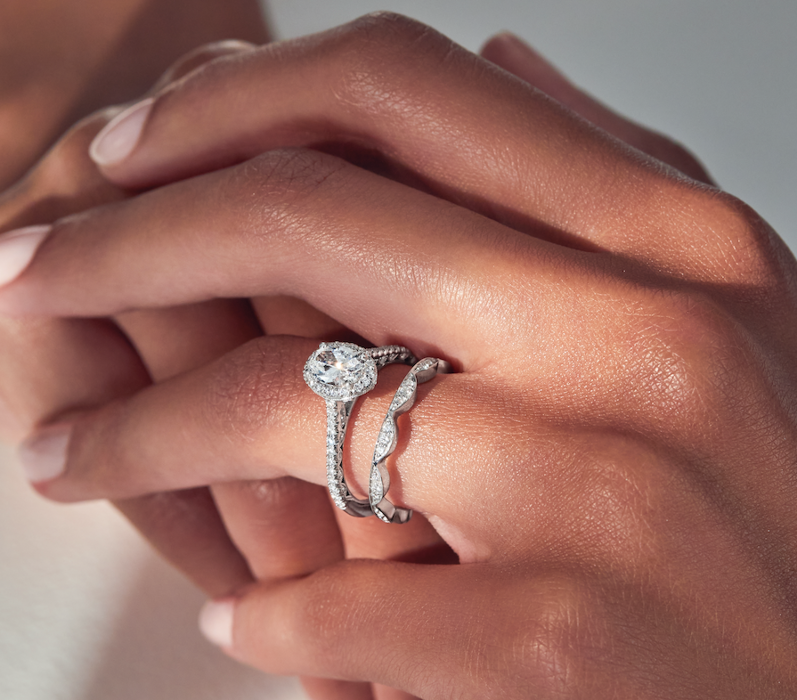 Petite Crescent Stack

Beautiful marquise-shaped diamonds dance along both the engagement ring and wedding band for a truly unique combo.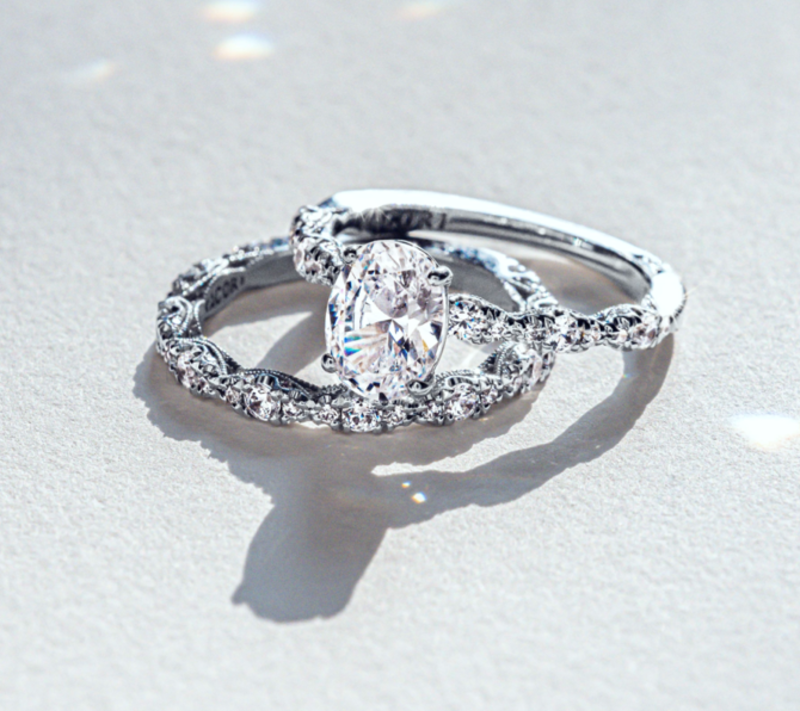 Diamond Intense Stack

For the bride who can never have enough diamonds, both the engagement ring and wedding band feature round-cut diamonds that are perfectly hand-set for maximum sparkle and shine.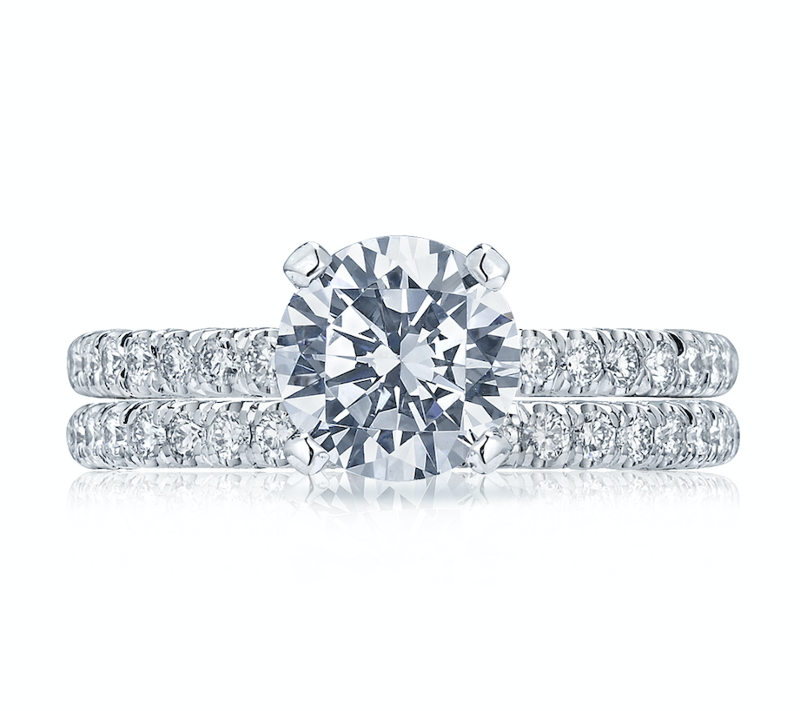 Classic & Timeless Stack
Simple, yet distinct. For those who want to bring all the attention to the fancy diamond shape of the engagement ring, like this emerald-cut engagement ring below, pairing with a simple, yet elegant band is the way to go.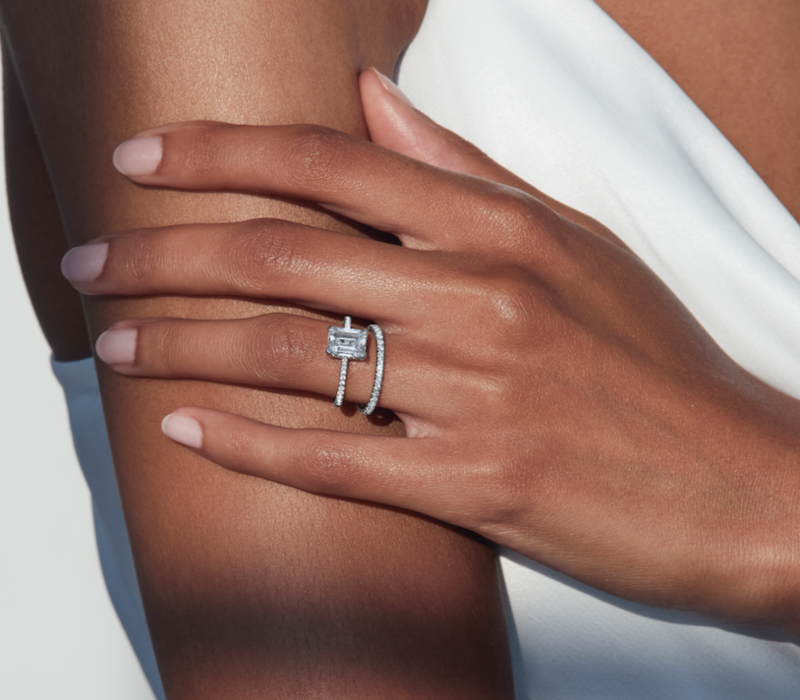 More TACORI:

For more platinum engagement ring resources, check out our guides: