Photo Cred: Our friends at Robbins Brothers
Even before Princess Diana's incredible 12-carat oval blue sapphire engagement ring made headlines across the world, did you know that the blue hue already had an illustrious royal lineage? It's said that the term "Royal Blue" was first used around 1810-1818 in England, where the color was created for a competition to make a dress for Queen Charlotte, a renowned patron of the arts.
Today, blue sapphires and their deep blue depths remain one of the most coveted gemstones due to its association with royalty and romance.

At TACORI, a deep blue color is not only the shade of our coveted TACORI Blue Box, but remains the color of one of our designers' favorite gemstones: sapphires. Whether it's the royal association, the stunning color, or the association to wisdom and strength behind the beautiful September birthstone, our designers love creating special anniversary bands, sapphire engagement rings, and wedding bands.
Sapphire Engagement Rings
Here are a few of our favorite sapphire engagement rings.
This just might be the most perfect sapphire duo. Sapphire cadillac-cut side stones on our iconic Dantela engagement ring give a unique balance to this three-stone stunner, and we've paired it with a sapphire baguette band that's set in a chic east-west direction. This is a Truly Tacori combo that's bold and timeless at the same time.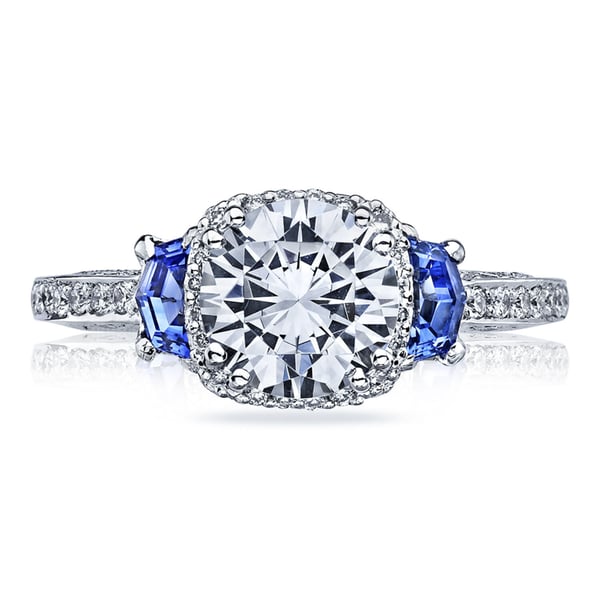 Dantela
STYLE 2628RDSP


Time to stack it up with sapphires. The addition of the September birthstone adds a striking contrast to any engagement ring or wedding stack.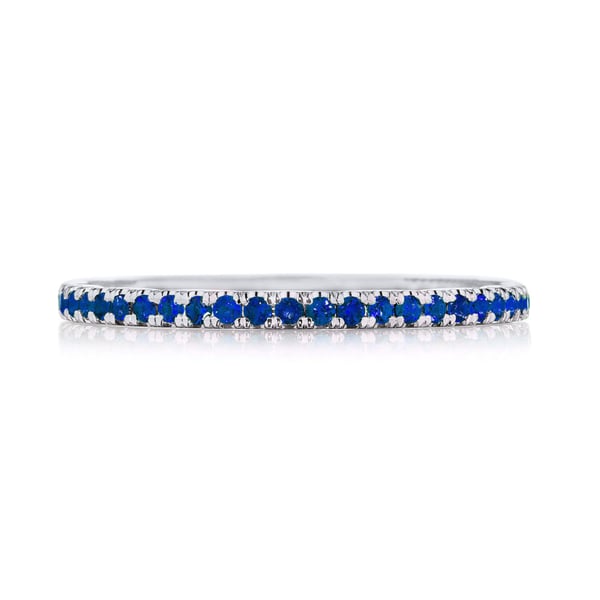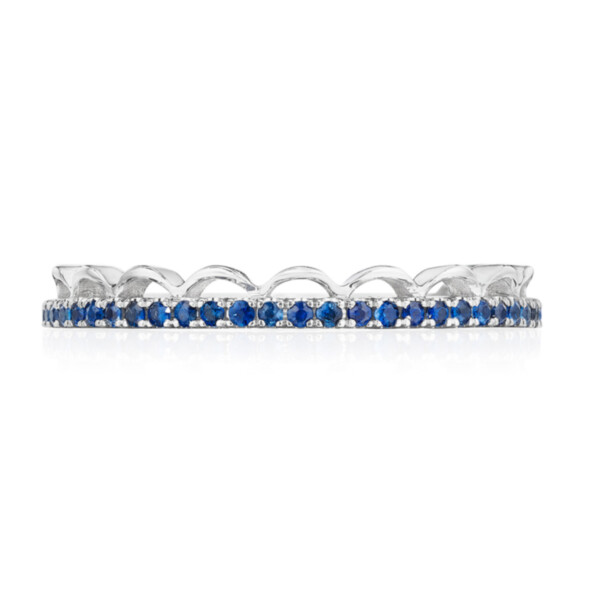 Crescent Crown
STYLE 2674B34BSW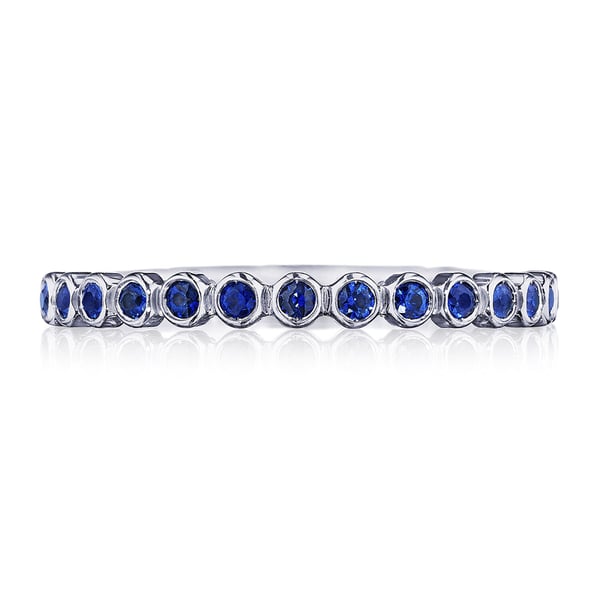 Sculpted Crescent
STYLE 2674B34BSW


Celebrating with colorful gemstone anniversary bands - like these sapphire beauties – are a stunning trend we fully support.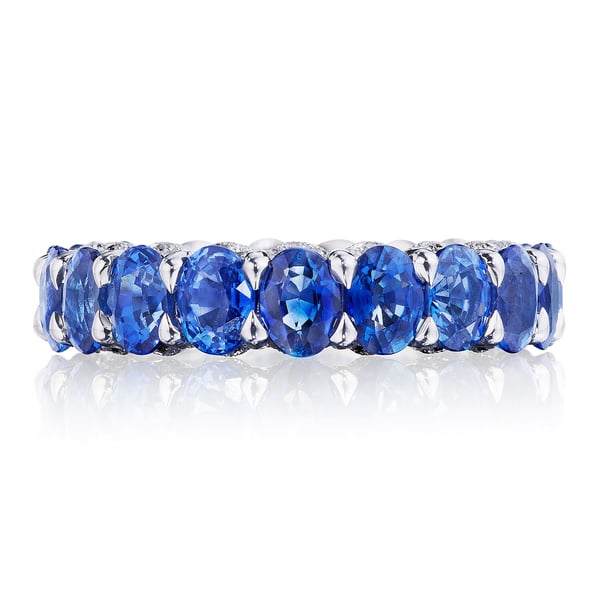 RoyalT

RoyalT
And whether you'd like to design your one-of-a-kind engagement ring with a touch of sapphire, or choose sapphire anniversary bands or wedding bands, special orders are our specialty. We're here to bring your dream ring to life.


More TACORI:
July Birthstone or Wedding Anniversary Ruby Rings
Best Solitaire Engagement Rings
Everything You Need to Know About Platinum Engagement Rings