Ah, la vie en rose! The quintessential French phrase, popularized by Edith Piaf's love song, with its lyrics expressing the joy of finding true love.
"La Vie en rose" is about how the power of new love allows you to see the whole world as a beautiful place. It comes from a very common and popular expression ''voir la vie en rose", which means ''seeing life in pink."
If you're a romantic at heart (and aren't we all?), what better way to capture "la vie en rose", than with rose gold wedding rings from Tacori?
Here are a few of our favorite rose gold rings that have us seeing life in pink.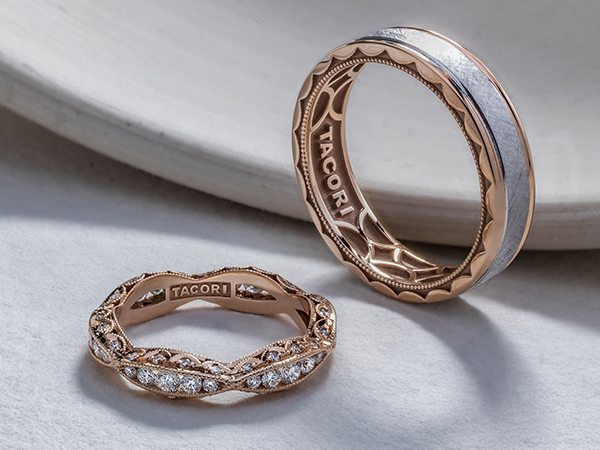 STYLE 2578B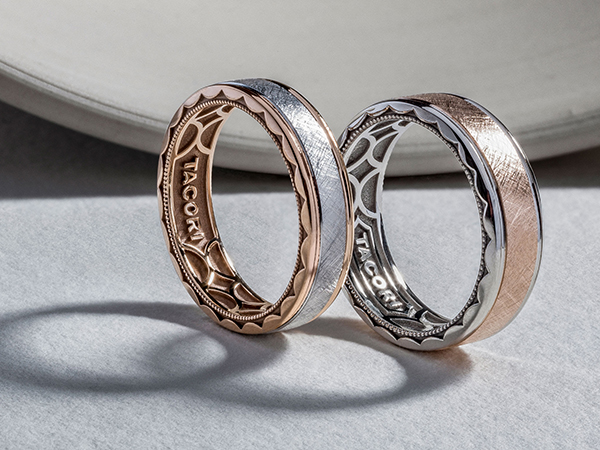 STYLE 135WH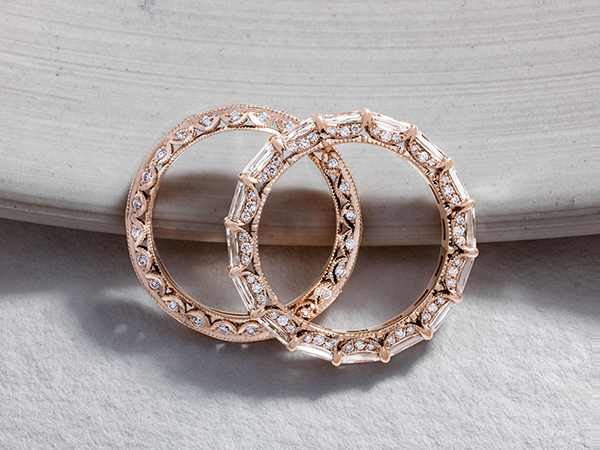 STYLE 2578B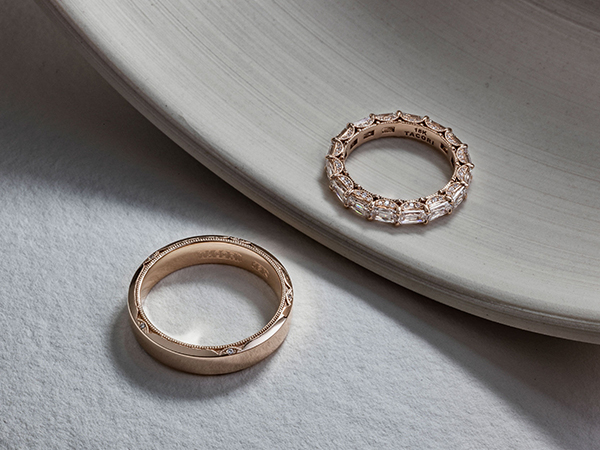 STYLE HT2648PK65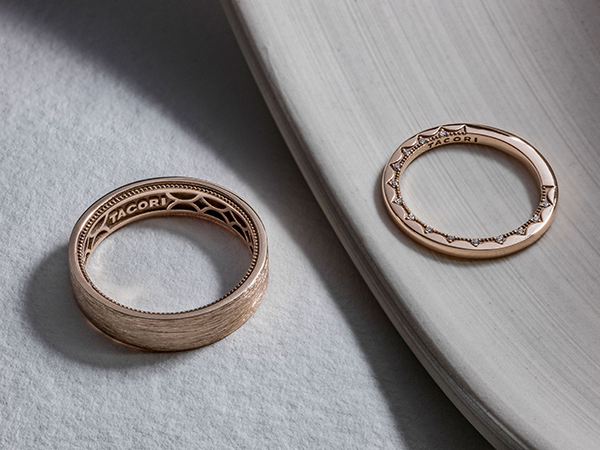 STYLE P601-55FRB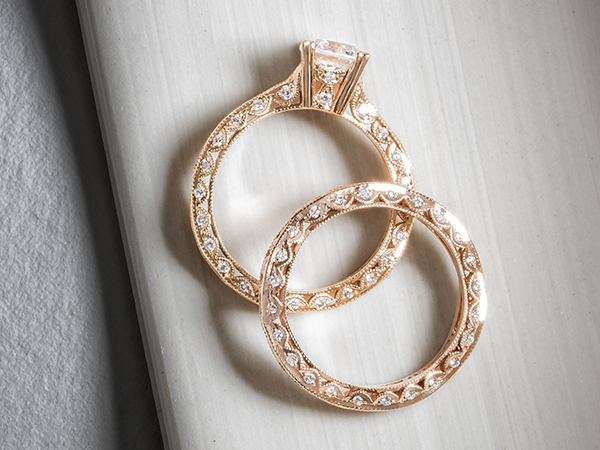 STYLE 2578RD6512PK
Not including center diamond
STYLE 2578B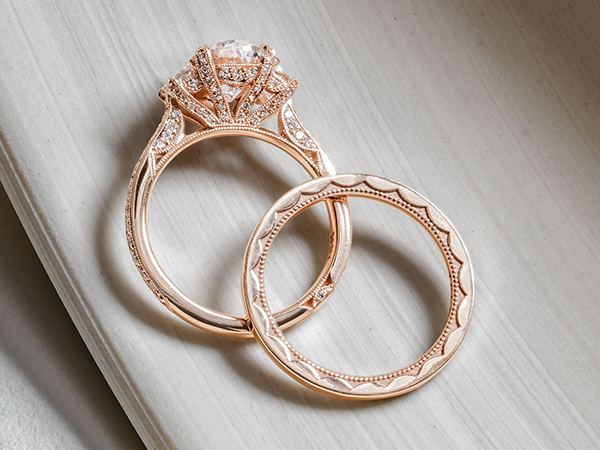 STYLE HT2655OV
Not including center diamond
STYLE 42-15ETPK
STYLE P104OV75X55FPK
Not including center diamond
STYLE P104B34FPK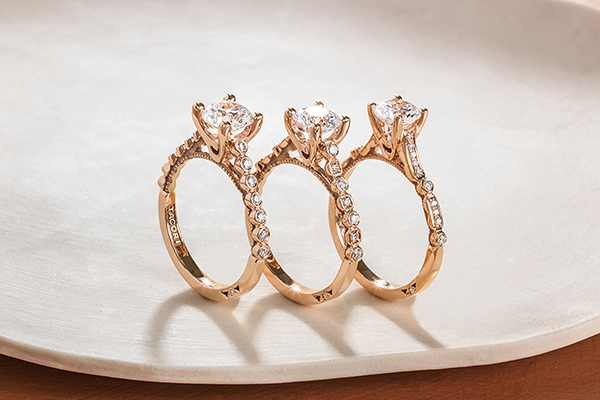 STYLE 202-2RD7PK
Not including center diamond
STYLE 201-2RD65PK
Not including center diamond
STYLE 200-2RD65PK
Not including center diamond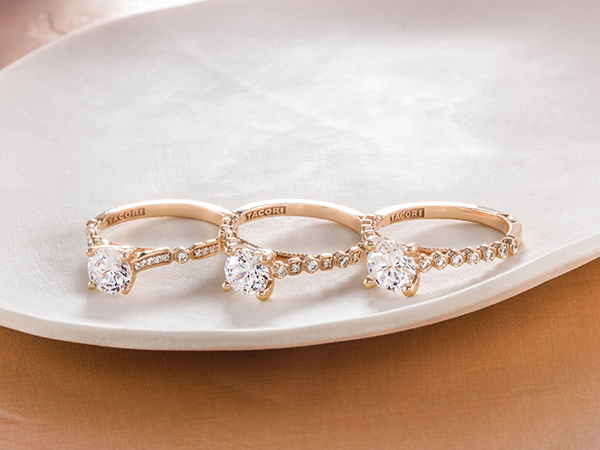 STYLE 202-2RD7PK
Not including center diamond
STYLE 201-2RD65PK
Not including center diamond
STYLE 200-2RD65PK
Not including center diamond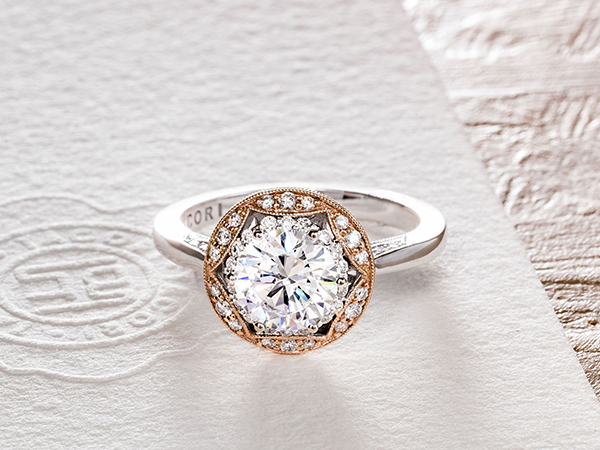 STYLE HT2570RD65PK
Not including center diamond