At Tacori, we're constantly inspired by our customers and the unique engagement rings we create for them at our California Design Studios. (Special Orders are our specialty, after all!)
And this year, our Designers received so many custom requests to create a solitaire-style engagement ring where the diamond is set high to the sky on the thinnest possible micro-band. So we listened!
And while our Designers wanted to make our customers happy, we also wanted to ensure that the ring architecture was impeccable and met our Tacori standards of quality. (We're kind of sticklers for getting the details just right!)
And after many months of prototypes and designer testing, we're so excited to share the newest member to our Simply Tacori family: the Truly Tacori T Varietal.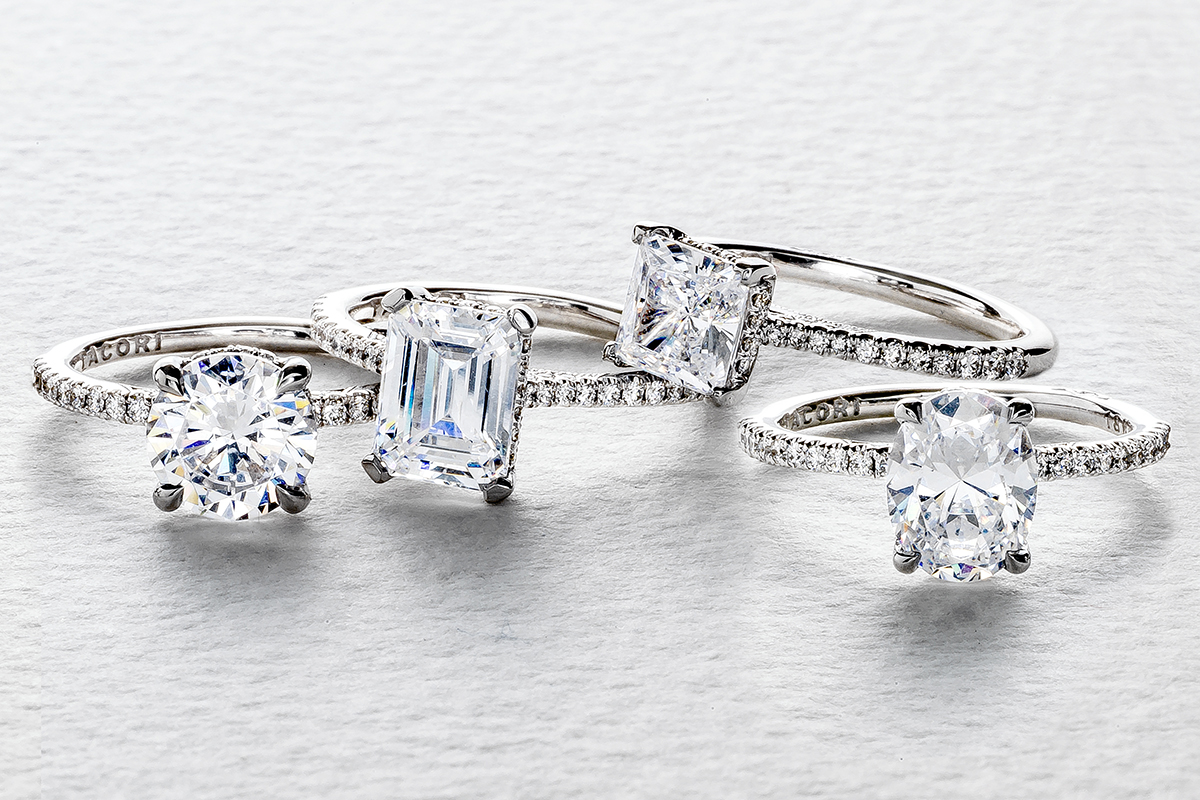 This gorgeous new ring delivers a strong solitaire diamond-look with a skinny band with brilliant detail. And one of our favorite designer details: look for the secret diamond-inscribed "T" detail on the setting of the ring.
The French-set diamonds on the band are a beautiful balance to the classic 360 or cathedral setting of the crown – your choice of how to set the center diamond to make it shine bright. Truly Tacori, and totally lovely.
And this week, we invited three of our Tacori stylists to choose their favorite Truly T Varietal engagement ring and tell us why they love the style they chose. Check out their choices below and comment to let us know which ring is your #DreamRing.
Styled by Jocelyn:
"I love the focus on the princess cut. The setting is classic, clean, and timeless."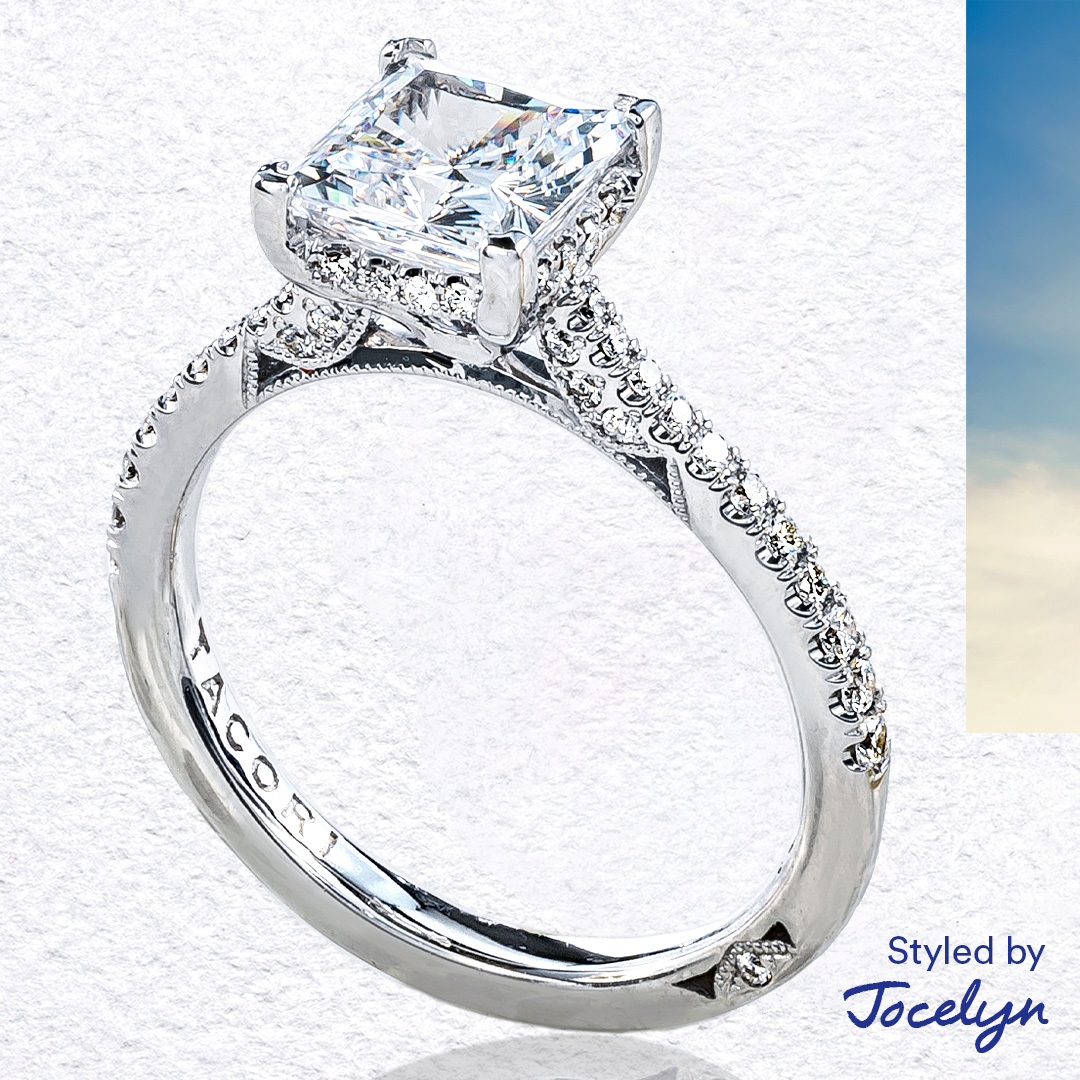 Simply Tacori
$4,490.00
USD
IN PLATINUM
Not including center diamond
Styled by Christine:
"This style looks amazing in Yellow Gold. The shape of the emerald cut diamond creates the ultimate 'Truly T' design."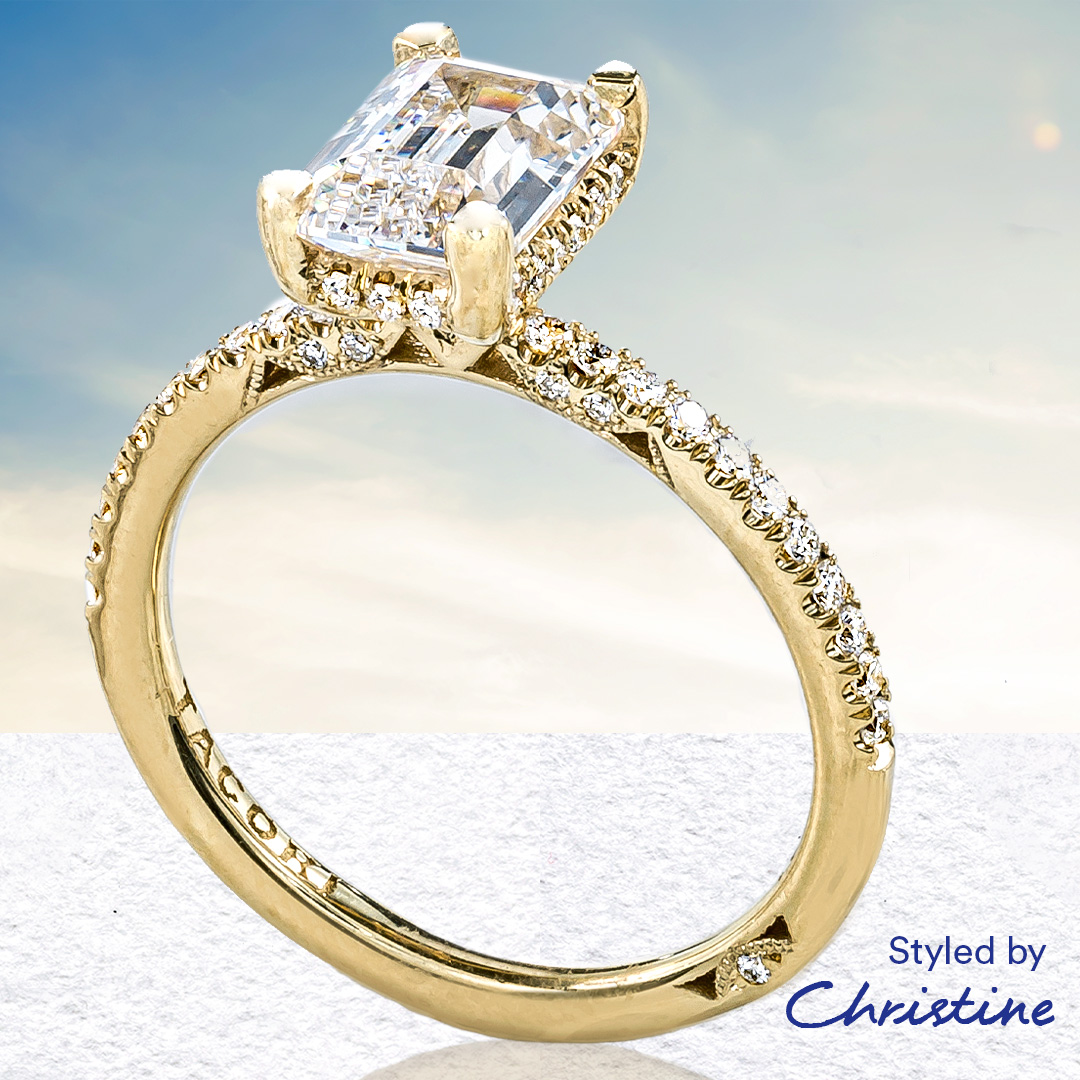 Simply Tacori
$3,090.00
USD
IN 18KT YELLOW GOLD
Not including center diamond
Styled by Francesca:
"I'm a huge fan of the Simply Tacori collection because of the classic solitaire look. This ring is perfectly engineered with a delicate band with French-set diamonds, accentuating my favorite center diamond, an emerald cut with a 360-degree setting."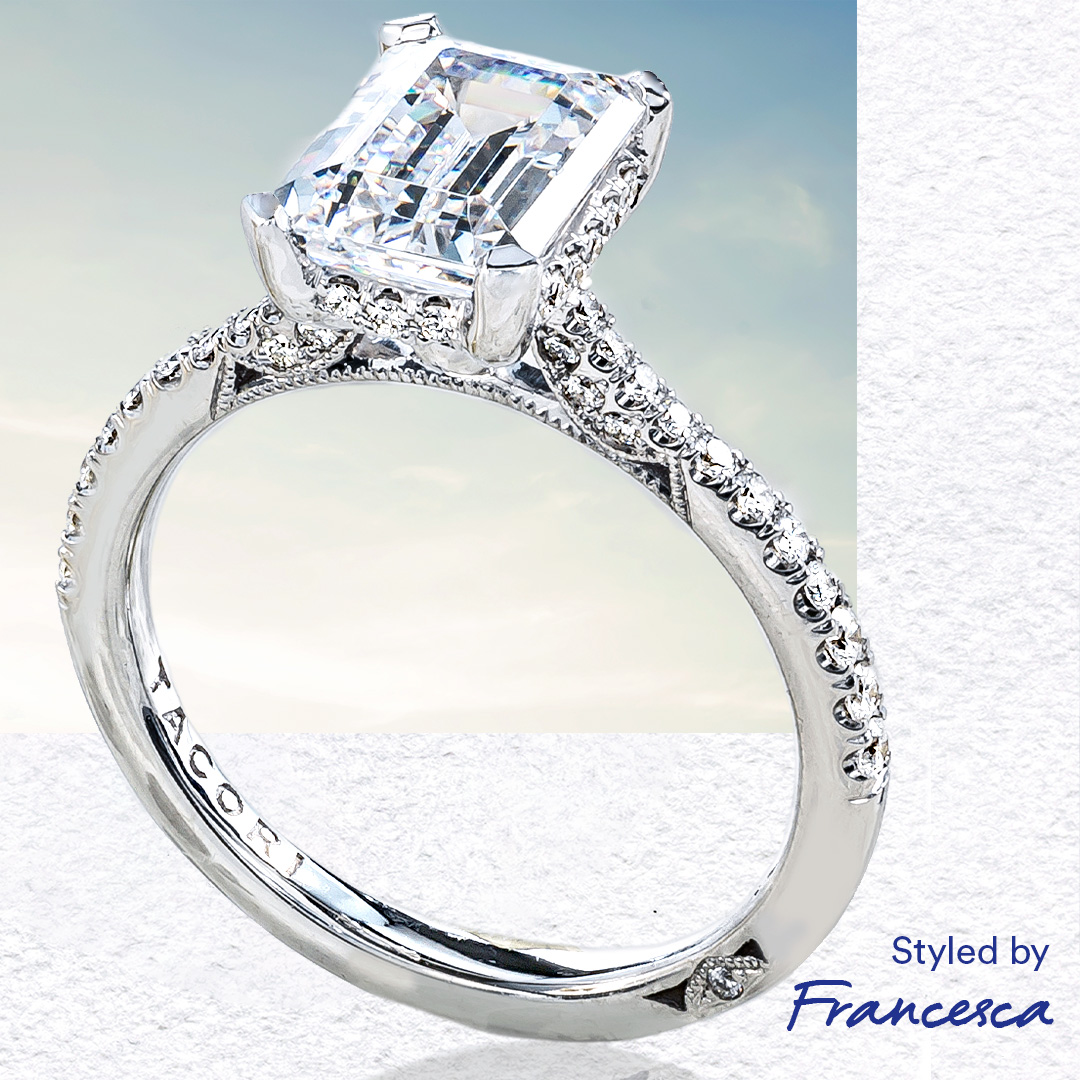 Simply Tacori
$4,090.00
USD
IN PLATINUM
Not including center diamond
Want to see more styled looks from our stylists? Check out their pages Styled by Jocelyn, Christine, and Francesca.