Simple can be so beautiful. That's what our COO and Design Director, Nadine Tacorian said when she became engaged and began designing her very own one-of-a-kind Tacori setting.
When Nadine began designing, she wanted to take a more modern, simple approach, especially when compared to the iconic diamond-studded signature crescent silhouette design first engineered by her father, Tacori founder, Haig Tacorian.
While Haig was originally opposed to his daughter's more simple approach, when he saw the final ring that Nadine had designed, he changed his mind and agreed that simple could indeed be just as beautiful and truly "Tacori" as his own designs.
And an entirely new Tacori Collection was born: Simply Tacori. Rings from the Simply Tacori collection have a clean, crisp look of a solitaire ring with just enough of the Tacori touch.
Taking inspiration from Nadine's ring, we asked three of our Tacori Stylists to choose their favorite ring from this collection and tell us what they love best about the design they chose. Check out their choices below and comment to let us know which style calls to you!
Look #1: Styled by Rebecca
"I like color and stacking rings. With this selection the focus is on the shape of the center, which makes it simply unique."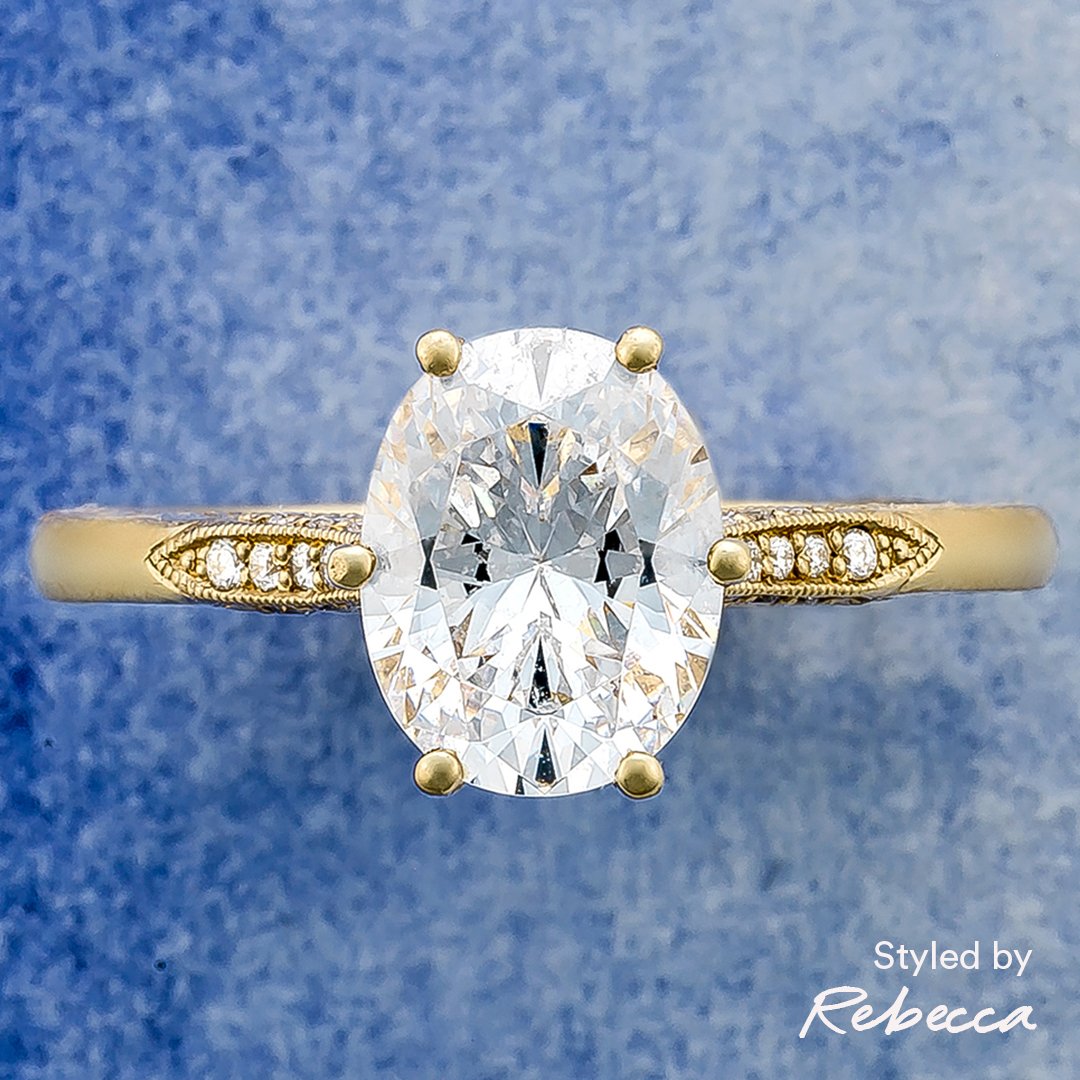 Simply Tacori
$2,490.00
USD
IN 18KT YELLOW GOLD
Not including center diamond
Look #2: Styled by Michelle
"Love the unconventional east-west diamond setting! The spotlight diamonds on both sides add extra sparkle to the ring and the heart shaped prongs are cute as well!"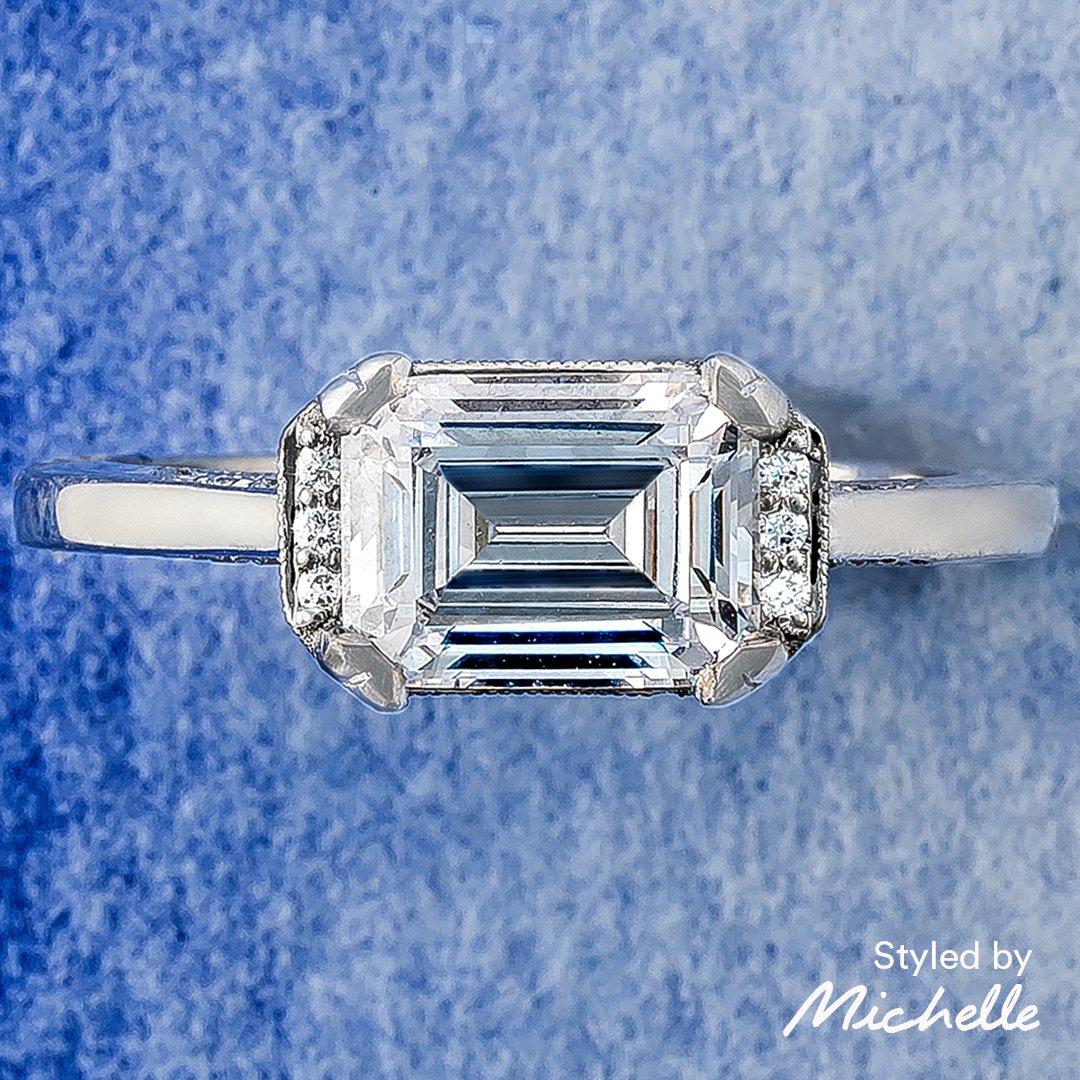 Simply Tacori
$3,690.00
USD
IN PLATINUM
Not including center diamond
Look #3: Styled by Jocelyn
"I'm in love with this princess cut! The simplicity makes the center stone POP! Most definitely an eye catcher and makes the ring shine on its own!"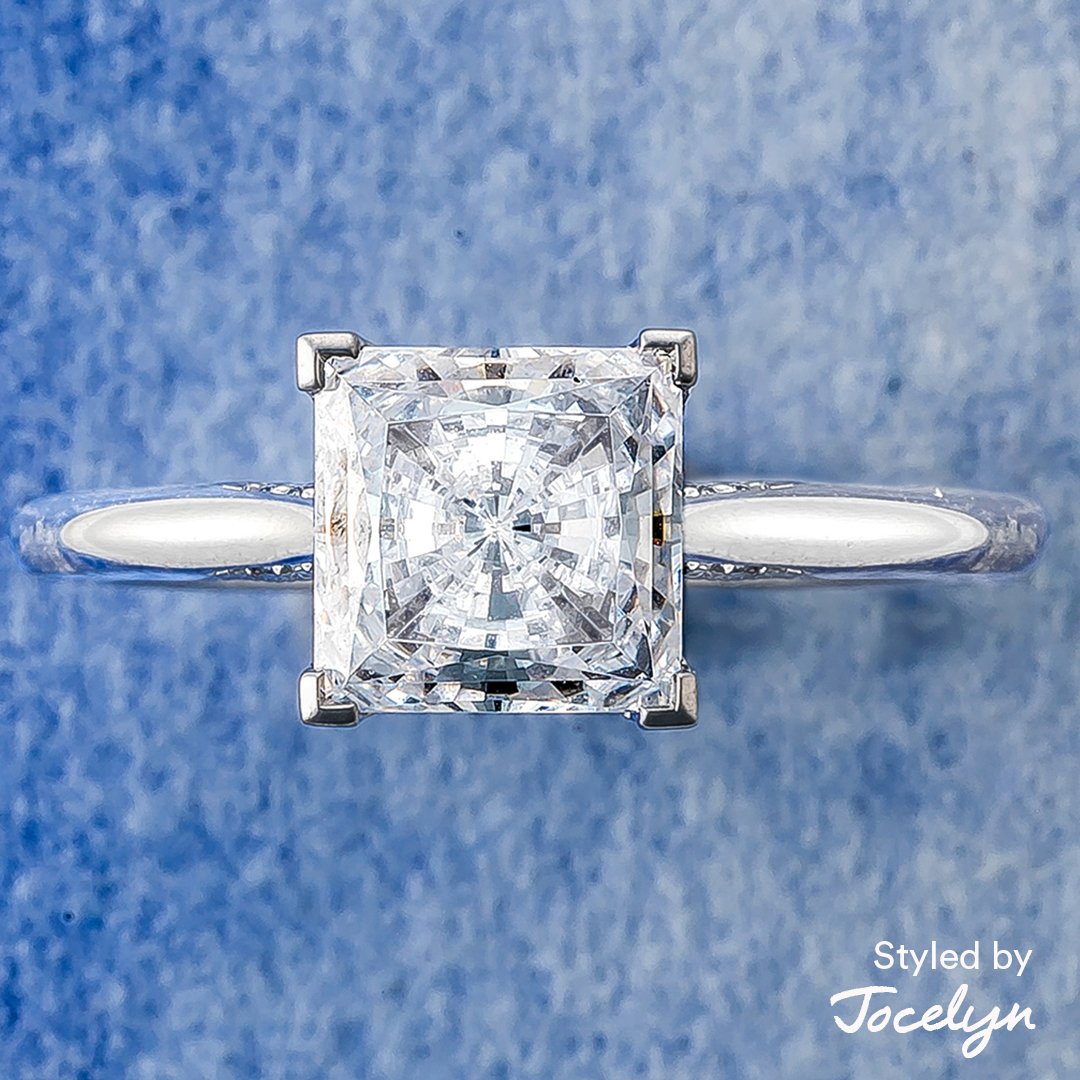 Simply Tacori
$2,990.00
USD
IN PLATINUM
Not including center diamond
What to see more styled looks from our stylists? Check out the pages Styled By Rebecca, Michelle and Jocelyn.