While there's always a place in our heart for a classic solitaire engagement ring, we have to admit that our hearts fluttered, and our heads were turned, when we got a glimpse of the engagement ring that Prince Harry gave to Meghan Markle to mark their royal engagement.
With a classic three stone ring setting, one of the most widely reported detail is that Prince Harry chose the side stone diamonds for his three stone setting from his mother, Diana's, jewelry collection. How romantic is that?
Choosing the right engagement ring to match your personal style is so important, as you'll be wearing this ring for a lifetime, and hopefully adding it to your jewelry box for future generations to love as well.
Representing the trilogy of the past, present, and future, the three stone engagement ring has a symbolic meaning for your legacy of love and has long been a classic engagement ring style.
So whether you're looking to amplify the diamond intensity of a simple solitaire, or if you adore the romantic symbolism of a three stone ring like Prince Harry & Meghan Markle, the trend towards three stone rings has been gathering momentum in a simplified, modern approach.
At TACORI, we've updated the classic three stone look by choosing unexpected side stone options like tapered baguettes, Cadillac-cut diamonds, pear-shaped diamonds, or half-moon diamonds, which might just make the most perfect side stones ever.
Here are a few of our favs that illustrate how a pair of high-style secondary diamonds can beautifully frame a center diamond.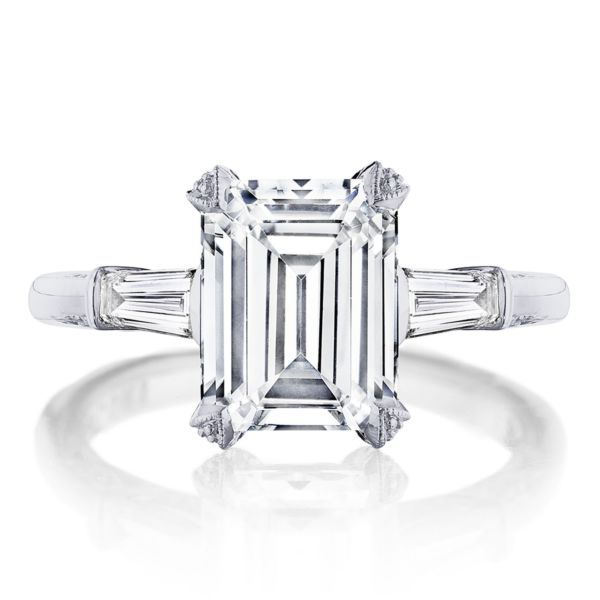 RoyalT
STYLE HT2657EC
$7,690.00 USD
Not including center diamond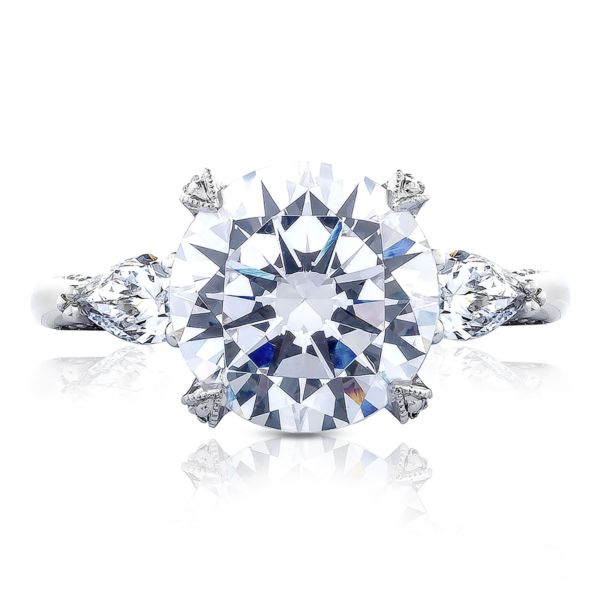 RoyalT
STYLE HT2628RD
STARTING AT $10,990 USD IN PLATINUM
Not including center diamond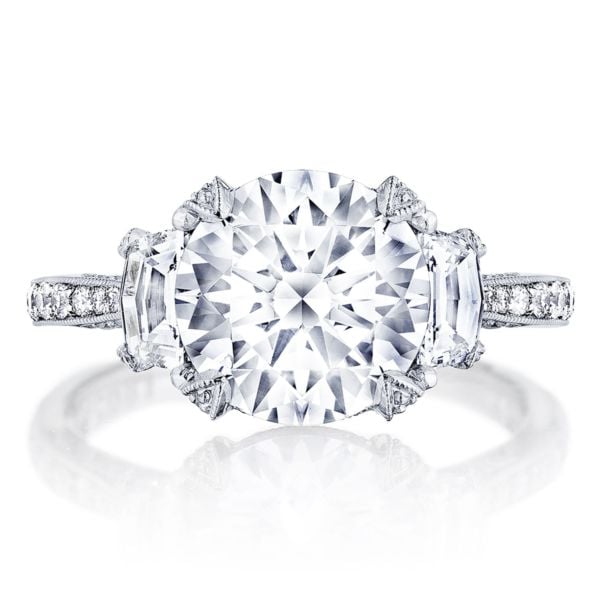 RoyalT
STYLE HT2656RD95
$12,790.00 USD IN PLATINUM
Not including center diamond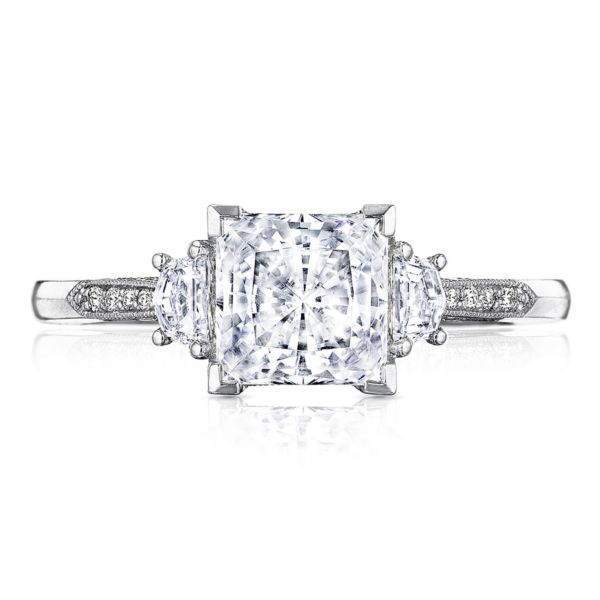 Simply Tacori
STYLE 2659PR65
$4,990.00 USD IN PLATINUM
Not including center diamond
HintHint: our RoyalT Collection featuring our "best of the best" engagement rings that fit center diamonds 2 carats and larger has perhaps the prettiest selection of three stone options that rule! (sorry, we couldn't resist the royal pun!)
What do you think of this three stone engagement ring trend? Is more, more? Or, would you prefer a single stone solitaire? Leave a comment or share with a friend!