Have you ever wondered about the best engagement ring style for your zodiac sign? Compassionate Cancer, we're star-gazing to find diamond engagement rings that are perfect for your astrological style. Let's make sure your ring shines as brightly as the stars.
Cancer (June 21 - July 22)
The Zodiac's true romantics, Cancers have impeccable taste, are super sensitive, and have a deep intuition and empathy for the feelings of those around them. They're all for the classics—whether that's in rom-com choices or engagement ring styles. Pieces with vintage vibes, particularly Great Gatsby Art Deco elements, win over their heart.
Our first pick for Cancer? Hands down the Petite Crescent with an Art Deco-bloomed round diamond speaks to those pieces of your soul that align with the stars.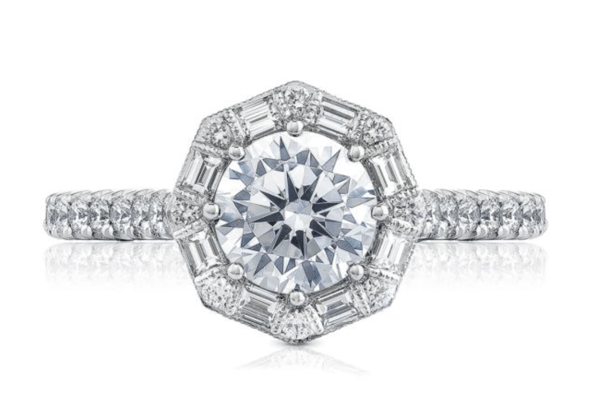 Petite Crescent
Style HT2556RD65W
Cancer women are sensitive and very loyal. They make tremendous partners and deserve a look they can embrace with "open arms", like this Dantela solitaire engagement ring.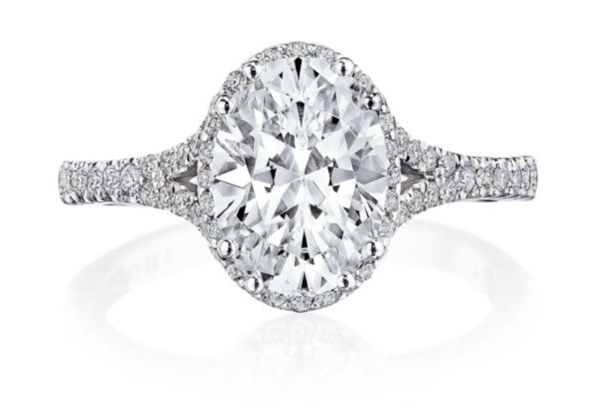 Dantela
Style 2672OV
Cancers are most definitely in for the long haul and care about comfort and happiness.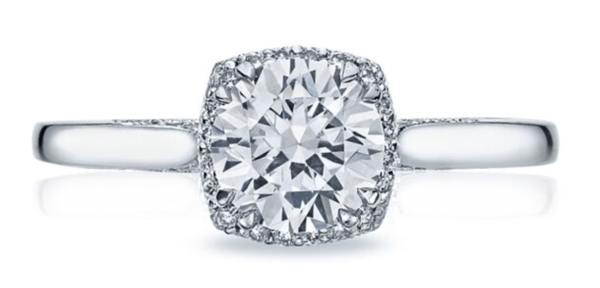 Dantela
Style 2620RDSM
The Cancer is very emotionally driven and compassionate. Free-flowing spirits, they spend their time close to water and loved ones. This special Dantela ring evokes blue skies and water, and could easily appeal to creative Cancers.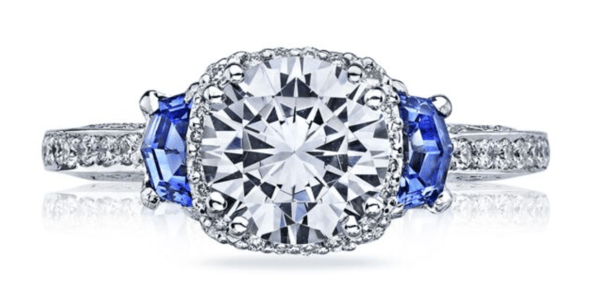 Dantela
Style 2628rd
This nurturing and romantic sign adores vintage vibes for their engagement ring. The exquisite octagonal Renaissance bloom ring has the look of an antique engagement ring, but is made with a totally Tacori touch.
Moody but lovable, the moon-ruled astrological sign of Cancer craves comfort and will happily Netflix and chill with her beloved. Staying in is the new going out when you're planning a wedding with this beauty on your hand!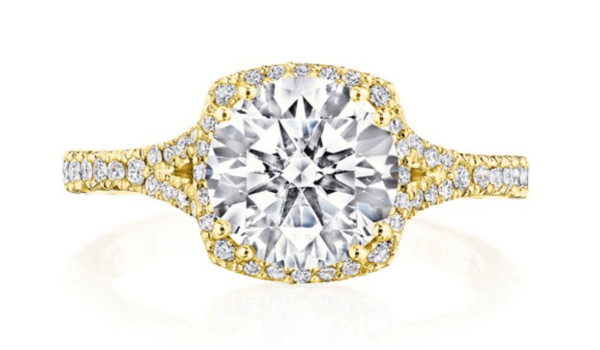 Dantela
Style 2672CU
With big-as-the-moon hearts, the best engagement ring for Cancer may be a low-maintenance, comfortable design from the Coastal Crescent collection.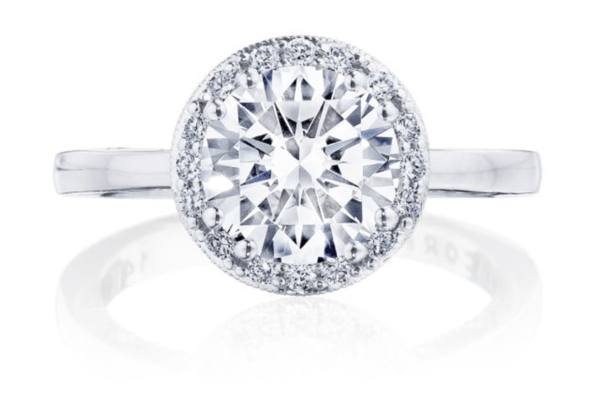 Coastal Crescent
Style P1012RD
Of course, Cancers are just as likely to go for fun and funky – like choosing an unusual stone choice or a colored stone. We've picked one with sapphire Cadillac-cut side stones, but it could be your birthstone, your partner's, or simply your favorite color.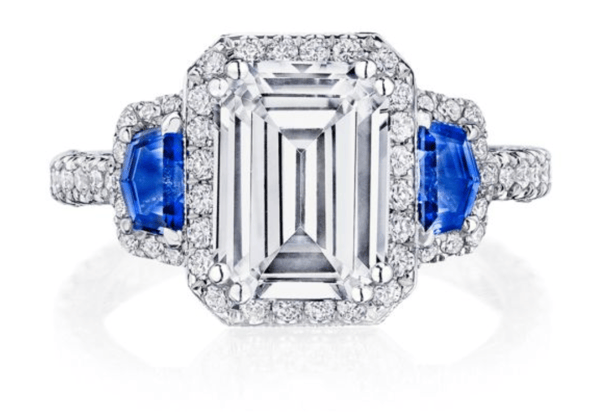 RoyalT
Style HT2679EC
Let the stars be your guide as you shop more engagement ring styles with TACORI - we're here to help the stars align!
More Engagement Rings For Every Zodiac Sign: