Have you ever wondered about the best engagement ring for your zodiac sign? Adventurous Sagittarii, we're star-gazing to find a selection of Tacori engagement rings that are perfect for you.
Sagittarius (November 22 - December 21)
Talkative, captivating, and always curious, those born under Sagittarius love to travel and explore the world in search of new experiences. With a big personality comes a need for a ring to match, with plenty of whimsical romance to match their spirit of adventure.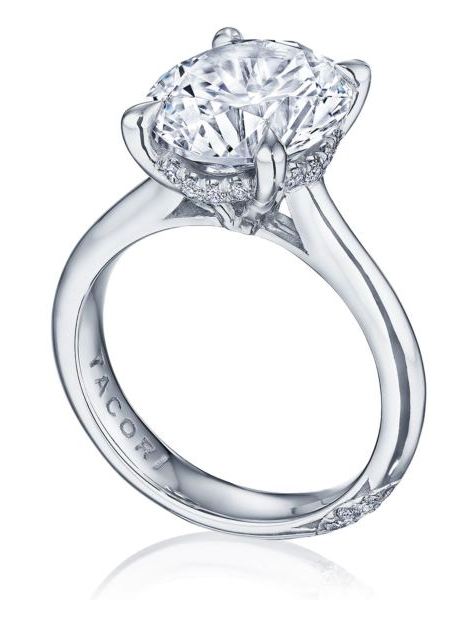 RoyalT
STYLE HT2671RD95
$4,090.00 USD IN PLATINUM
Not including center diamond
Sagittarius style is polished but never fussy, both structured and feminine. That's why our first engagement ring choice for a Sagittarius would be our new Founder's Ring. This exceptionally sophisticated four-prong solitaire with a hidden halo under the center stone also features a diamond-starburst signature at the foundation. Tailor-made for Sagittarians who prefer new and unexpected designs.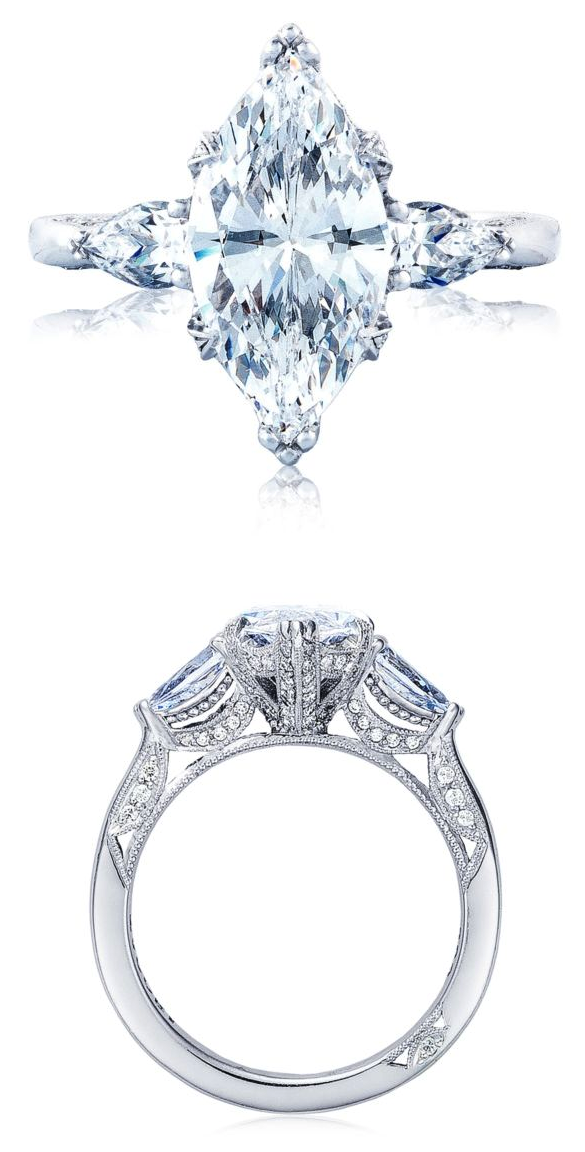 RoyalT
STYLE HT2628MQ15X75
$11,990.00 USD IN PLATINUM
Not including center diamond
Adventurous, curious and energetic, Sagittarius is open-minded and extroverted. Our pick for Sagittarius? A Marquise-shaped RoyalT engagement ring offers a bold look with unique side stone and detailed diamonds within the inner face.

Simply Tacori
STYLE 2655MQ9X45PK
$2,790.00 USD IN 18KT ROSE GOLD
Not including center diamond
The best engagement ring for Sagittarius speaks to their free-spirited side, eschewing anything expected in stone choice, shape, or design. That's why we selected this totally unique Simply Tacori rose gold engagement ring. The horizontal East-West setting offers a fresh look at the traditional marquise shape. Moreover, the rose gold celebration of color offers a bright and attention-grabbing twist perfect for Sagittarius' vibrant personality.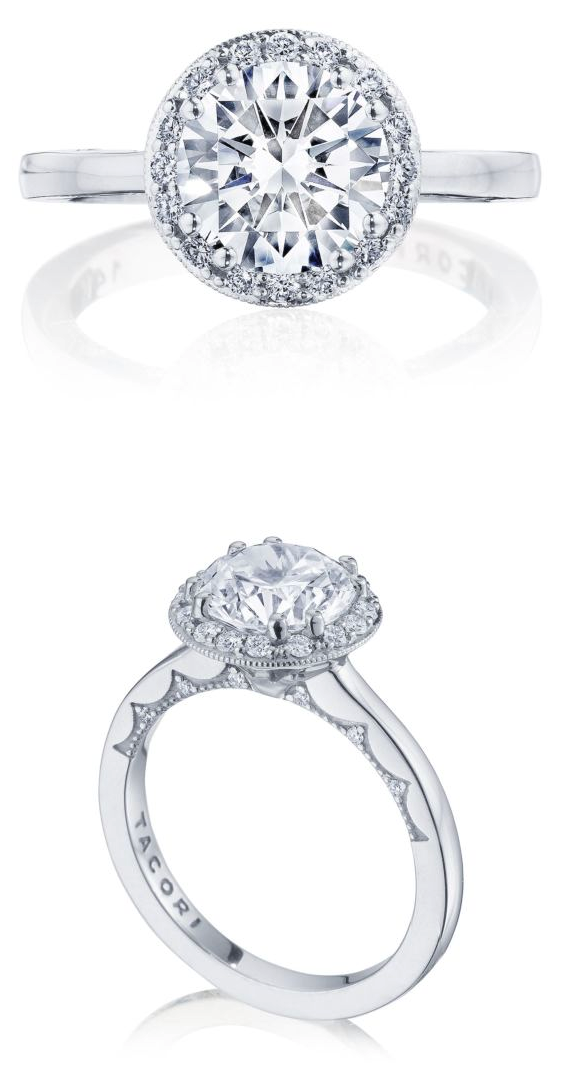 Coastal Crescent
STYLE P1012RD8FW
$2,290.00 USD IN 14KT ROSE GOLD
Not including center diamond
Often, Sagittarius women are outgoing and friendly beings who excel in sports and like being outdoors. So when looking for an engagement ring that fits her lifestyle and Sagittarius characteristics, we chose a ring from our Coastal Crescent collection, designed to be more practical for everyday wear.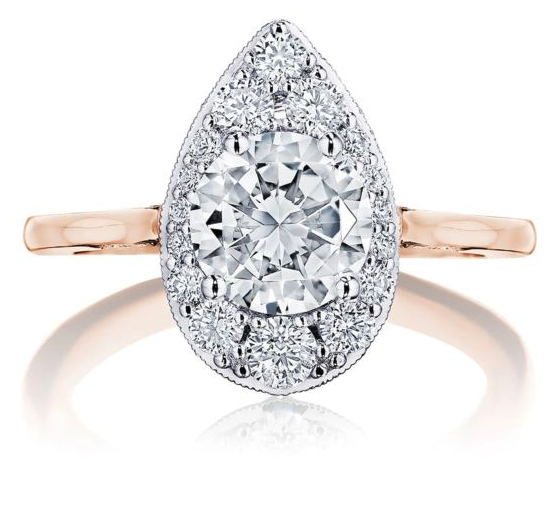 Inflori
STYLE HT2577RDPS7PKW
$4,590.00 USD IN 18KT WHITE GOLD
Not including center diamond
Sagittarius' are bright, fun-loving, free spirits. In our experience, Sagittarius' are attracted to rings with a certain spark, a ring that has the ability to catch others by surprise. We chose this Inflori illusion bloom ring in eye-catching two-tone rose gold, with a pretty pear shape that's certain to get a second take.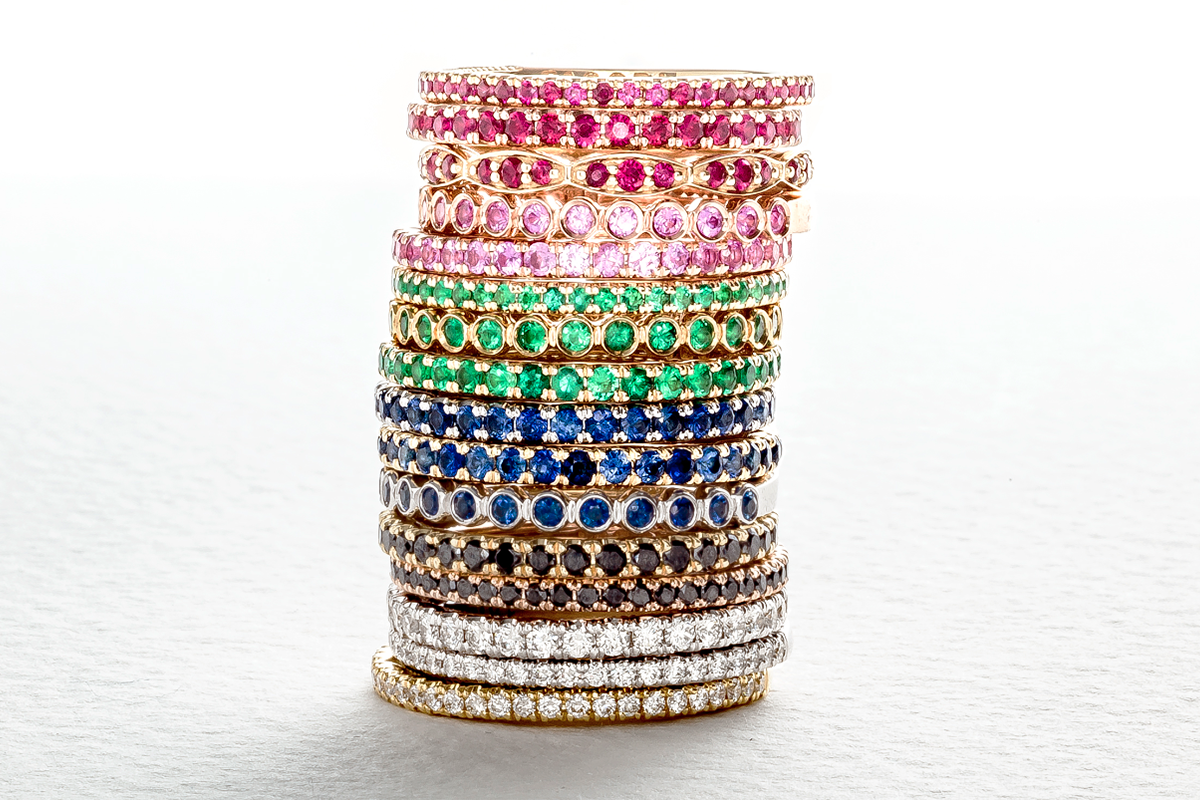 Mix, match, stack. Sagittarius is a mutable sign, meaning it is associated with adaptability and flexibility. The symbol for the Sagittarius sign is the archer, who was born to explore and have the freedom to go where their heart is attracted. That's why we selected our new Rainbow Rings for Sagittarius. No, it's not an engagement ring; but for certain Sagittarians, they wouldn't want the idea of something traditional to dictate the rings they wear to celebrate their love.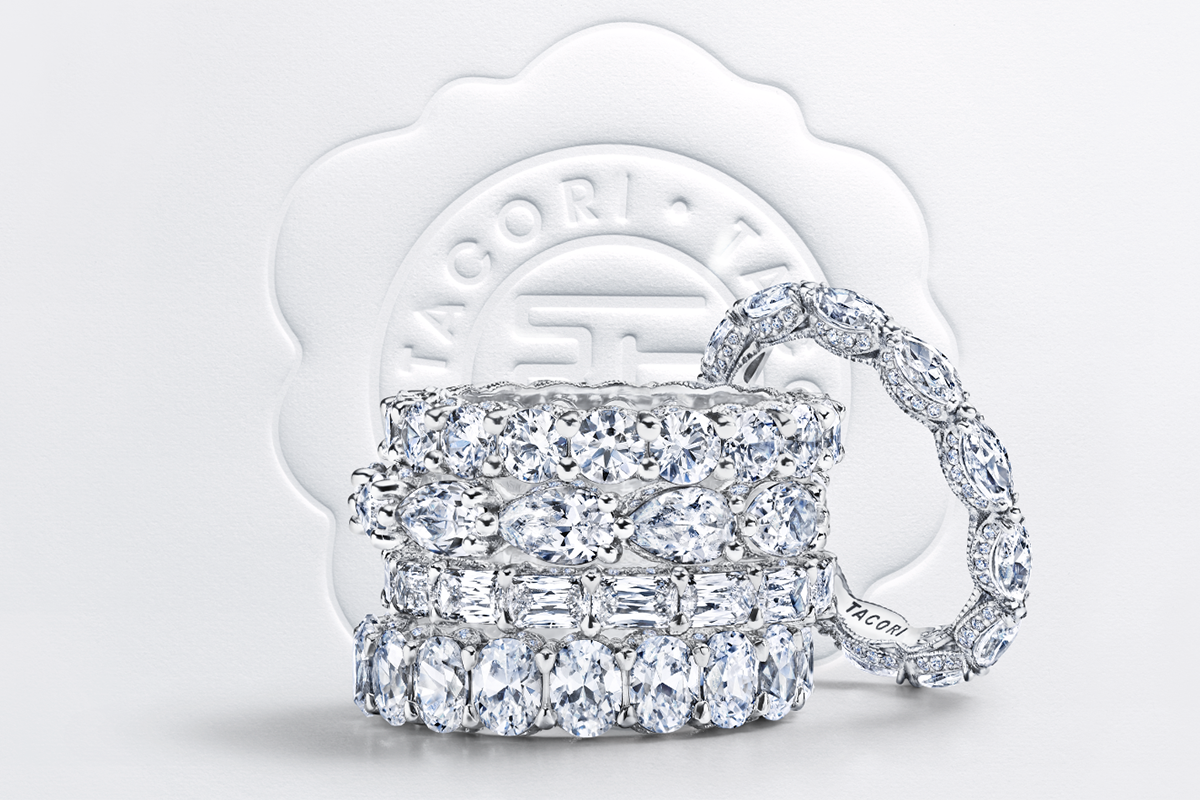 A non-traditional Anniversary Ring is perfect for this bold, ultra-feminine sign that loves to take fashion risks. We love this big diamond stack for a Sagittarius who loves styling to match their own sunny personality (and who wouldn't?). And for the even more bold Sagittarius, these rings are also offered in rubies and sapphires.
Let the stars be your guide as you shop more engagement ring styles with TACORI - we're here to help the stars align!