Have you ever wondered about the best engagement ring for your zodiac sign? Sultry Scorpios, we're star-gazing to find six engagement rings for Scorpios.
About Scorpio (October 23 – November 21)
Intense Scorpio is a passionate and loyal partner, and their already bold style is even more empowered when they're in love. Influenced by their ruling planet, Mars, irresistible Scorpios exude mystery and dark glamour. When it comes to Scorpio engagement ring style, Scorpios are imaginative yet minimalist, choosing styles that play up their personality.
Our designers selected six special rings to inspire the imagination of Scorpios shopping for engagement ring inspiration.
The Best Engagement Rings for Scorpio Signs
Petite Crescent RoyalT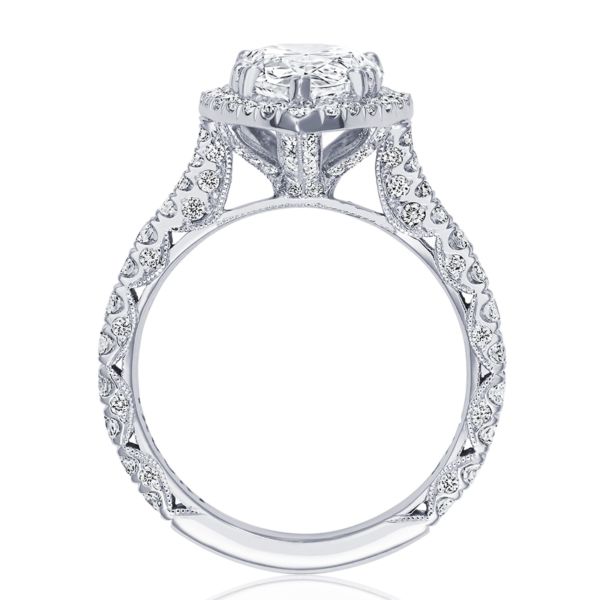 Petite Crescent RoyalT
Fiery Scorpios have a strong sense of self that can make them irresistible to others. This exquisitely crafted RoyalT ring has all the distinctive details that Scorpios demand, and blends it with the brilliant curves of a pear-shaped diamond. We love how this imaginative shape adds modern femininity that's perfect for this powerful sign.
Dantela with Sapphire Side Stones
Dantela
Stylish Scorpios insist on fitted styles that enhance their curves and confidence. This timeless Dantela engagement ring has a transformative diamond bloom that creates the look of a cushion-cut diamond and intense sapphire side stones that enhance the round brilliant diamond. Eye-catching and distinctive, just like a Scorpio.
Petite Crescent RoyalT with A Double Bloom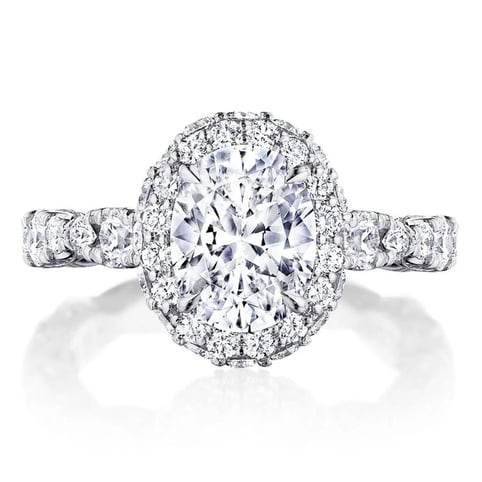 Petite Crescent RoyalT
This sign is intense, mysterious and has a taste for all things unique and dramatic. That's why we love this Double Bloom Petite Crescent engagement ring for a Scorpio. Through the magic of a double TACORI Bloom, our designers created a look that can transform a 1 carat round brilliant diamond and deliver the look of a 4-carat center stone.
Simply TACORI Solitaire With A Hidden Bloom

Simply TACORI
Scorpios may love to attract attention, but they also love to leave a little something to the imagination. That's why they'll often choose minimalist pieces that have an unexpected edge. The hidden bloom that adds surprise sparkle just beneath the crown appeals to the secretive side of Scorpios.
Simply TACORI Solitaire With A Hidden Bloom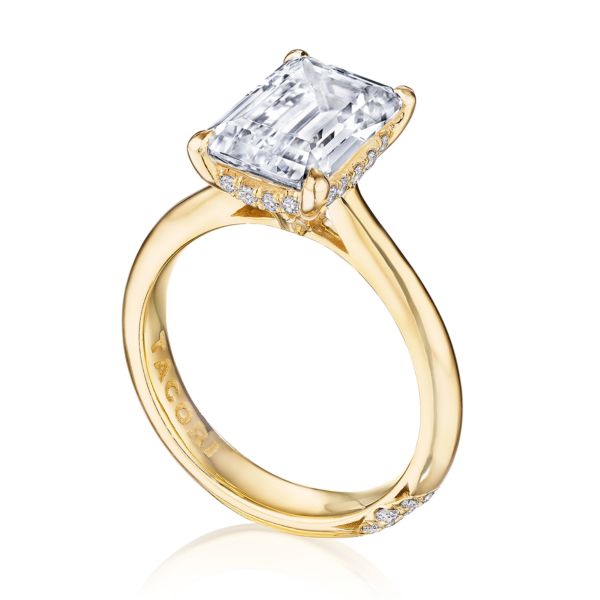 RoyalT
Scorpios are known to be unapologetic, determined, imaginative, and decisive. That sounds a lot like Tacori Founder, Haig Tacorian. Haig designed this exquisite engagement ring that's beautifully simple with just the right touch of luxury. With a hidden bloom that adds oomph to the center stone, the diamond is the star of this beauty. Insiders will know to look to the bottom right of the ring's foundation to see an all new starburst signature from Haig that's new to the iconic house of engagement rings.
While each Scorpio is different from each other, they are united in their strong sense of style that's uniquely right for their strengths. Don't be surprised to find a Scorpios Pinterest board filled with specific engagement ring styles that they're passionate about!
Let the stars be your guide as you shop more engagement ring styles with TACORI - we're here to help the stars align!


Discover Engagement Rings For Every Zodiac Sign: