Jessica || Merchandise & Design
Her Style: Jessica's favorite things in life are connecting with family and friends, staying active, listening to music and dreaming up new jewelry looks. Her style preference is sleek and timeless and tends to veer towards platinum and colored metals; diamonds are always welcomed.
In a recent styling challenge to pick her favorite Inflori ring, Jess explains, ""When it comes to any type of jewelry, I like the best of the best. I always stick to platinum. And if I can make my center diamond stand out even more- the better. Love how the Inflori collection of engagement rings makes my 1 carat look like a 3 carat."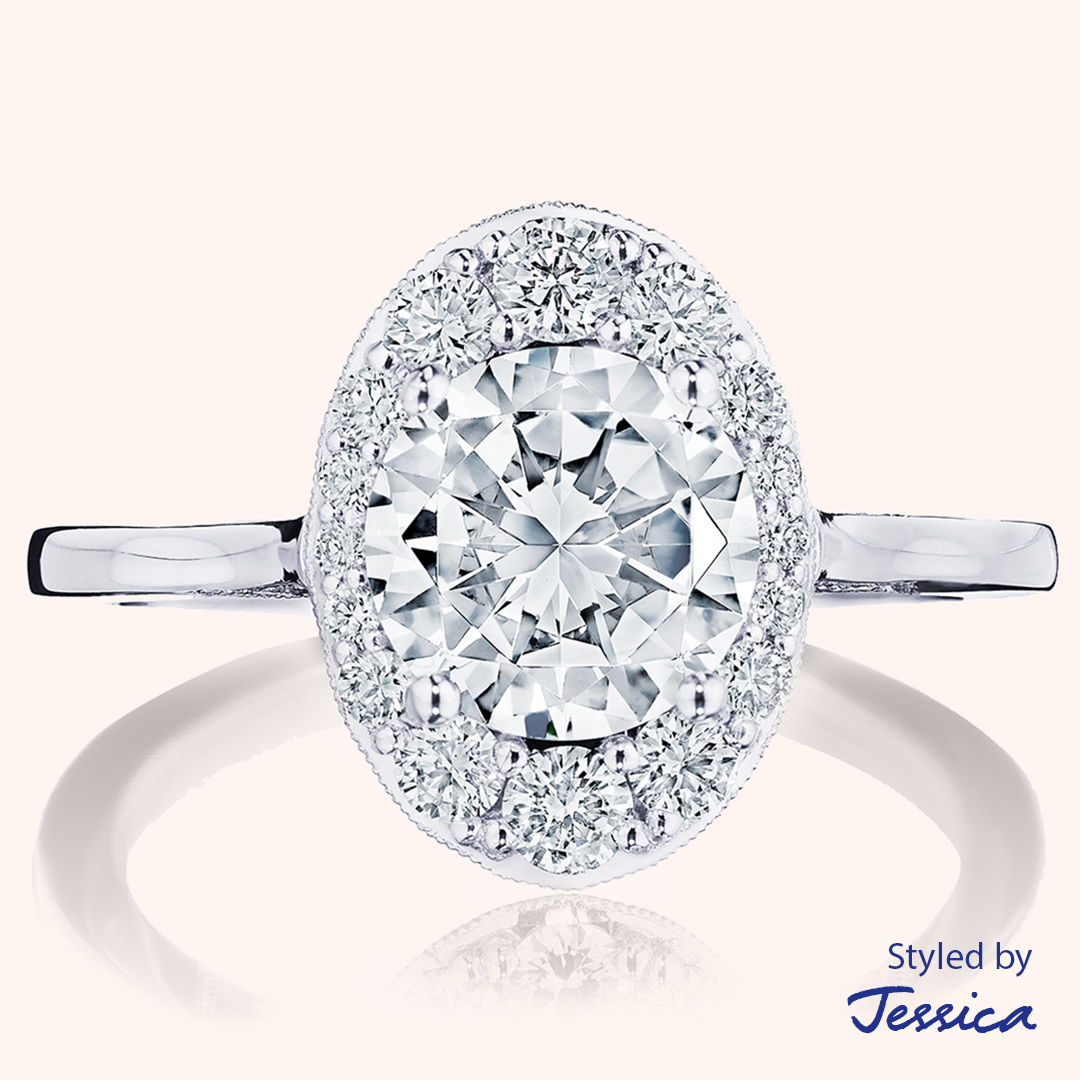 Inflori
$5,790.00
USD
IN PLATINUM

Not including center diamond
In another styling challenge to find the best power stack of Stackable Rings & Wedding Bands, Jessica styled her ideal Stackable Ring set. Here's what she loved, and why: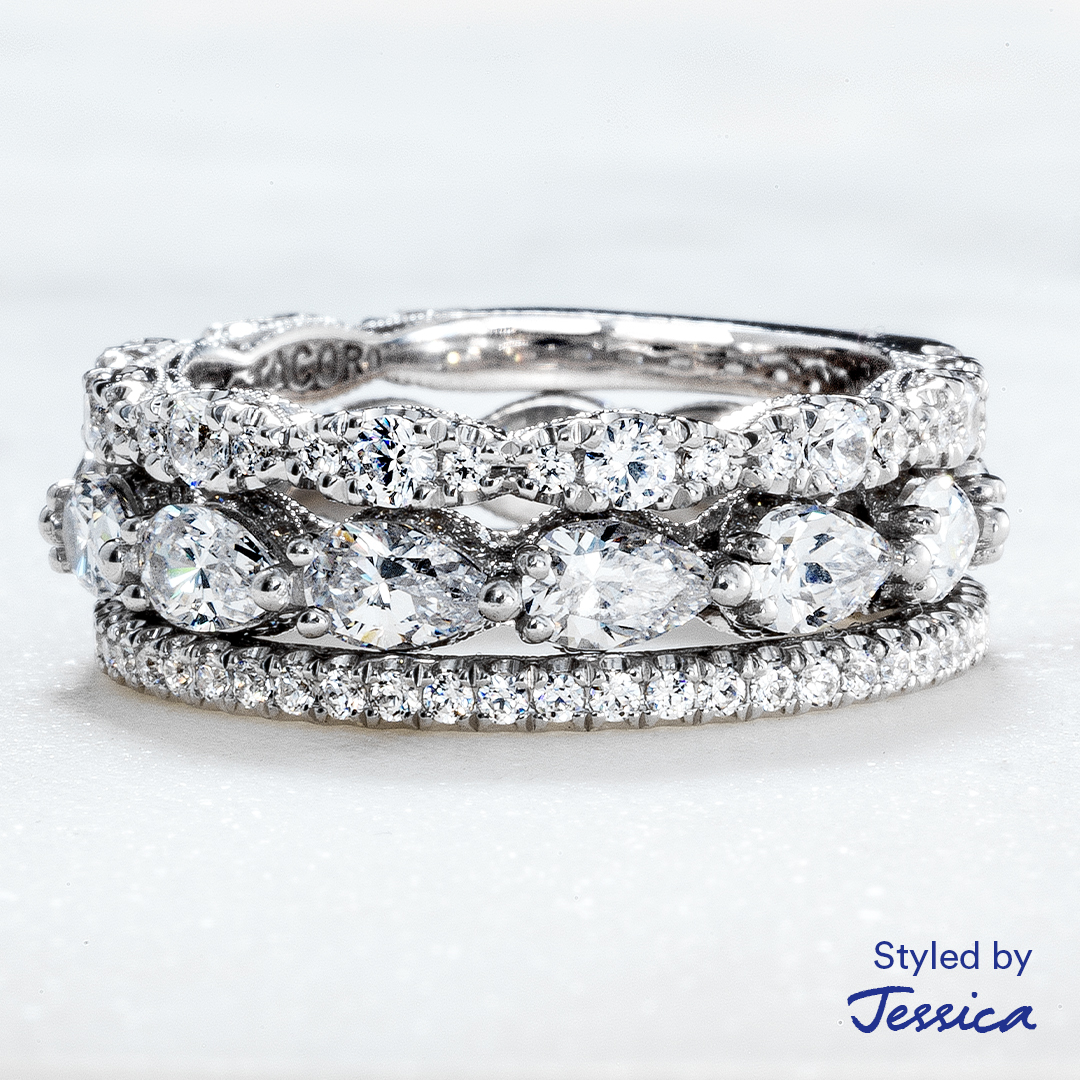 Petite Crescent
$5,290.00
USD
IN 18KT WHITE GOLD
RoyalT
$10,990.00
USD
IN PLATINUM
Petite Crescent
$4,290.00
USD
IN PLATINUM
Jessica selected style numbers: HT2558, HT2642, HT2545. "My stack is diamond intense, and marks several moments in my lifetime. The top band represents my second daughter, coming soon. The middle band represents hubby for our 5th anniversary which is coming up, and the bottom band represents my first daughter".
Want to see more Stackable Rings styles? See the Styled By Francesca choices, and the Styled by Rebecca choices.
Or, discover out more styling suggestions with 5 Ways to Style Your Wedding Bands , 5 of the Best Engagement Ring and Wedding Band Combos, The Perfect Wedding Band Set, or The Significance of the Matching Set.
In another styling challenge for Mother's Day, Jessica chose her favorites: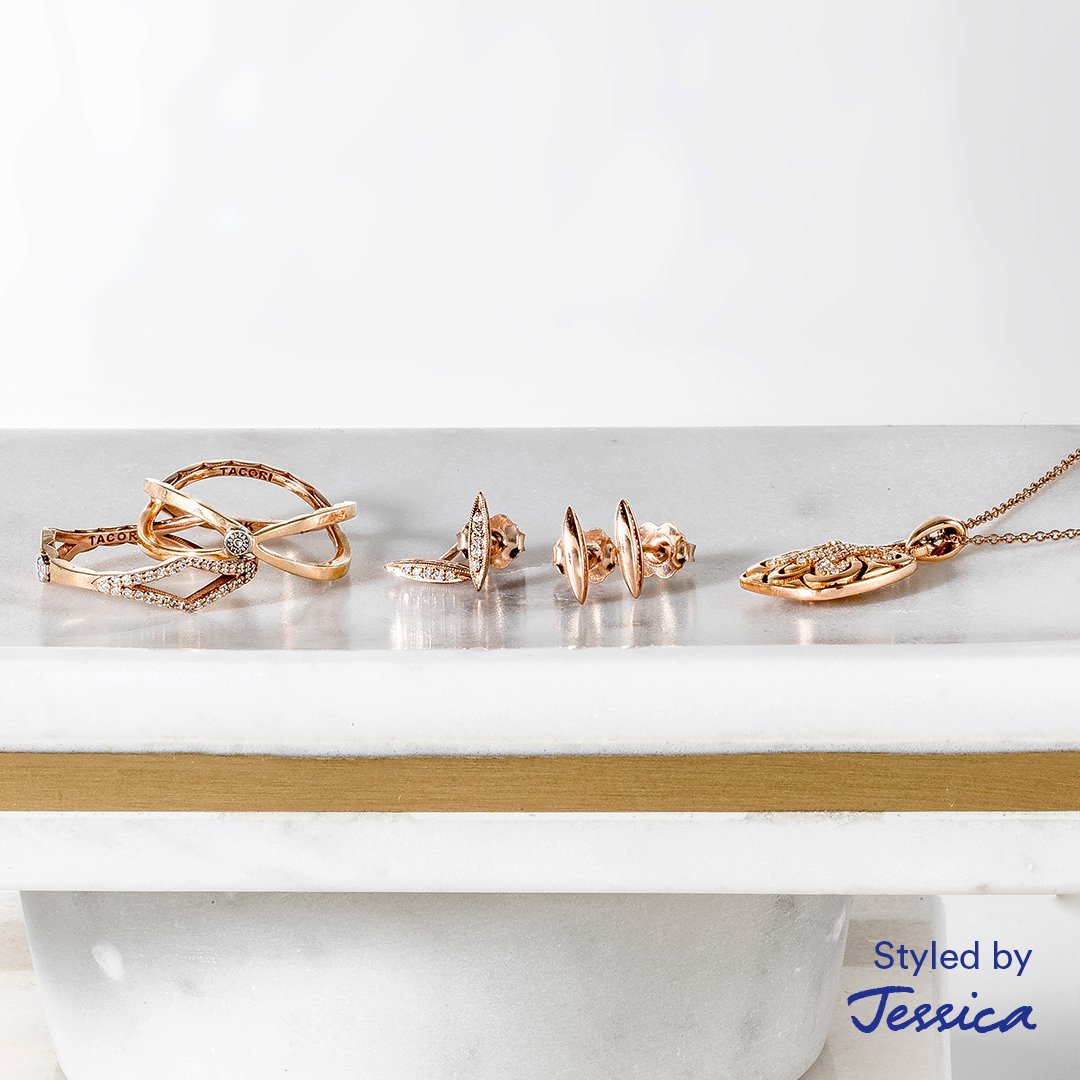 Pavé Peak Ring
Trellis Ring
Mini Surfboard Studs with Diamonds
Petite Initial Pendant in Rose Gold
"As a mom to a daughter, and with another one on the way, I styled a look that I would want gifted. When I personally wear a color metal, I prefer a single monochromatic look. Stacking 2-3 petite pieces creates a bold, yet delicate look. Our new mini surf studs make a fun earring party and my Ivy Lane chevron and trellis rings create a fitting stack. My beloved rose gold "E" Monogram pendant was actually a Mother's Day gift from my husband. This effortless everyday namesake will be passed down to my eldest daughter in years to come."
Want to see more? Check out pieces Styled by Christine, Styled by Sherry, and Styled by Jessica. For even more gifts mom will love, check out our Mother's Day gift guide here.
Have questions or looking for more options? Leave a comment and let us know! xo