Regan || Human Resources Dept.
Her Style: Regan was born on the east coast and migrated to the west coast. When she's not working, she can be found at the beach or doing something outdoorsy like going to Disneyland with her family. She leans towards simplicity, but loves all the intricacies in each ring design.
In a recent styling challenge, she says "I chose this style because it is a very elegant look of a solitaire, and provides just the perfect amount of sparkle in all directions."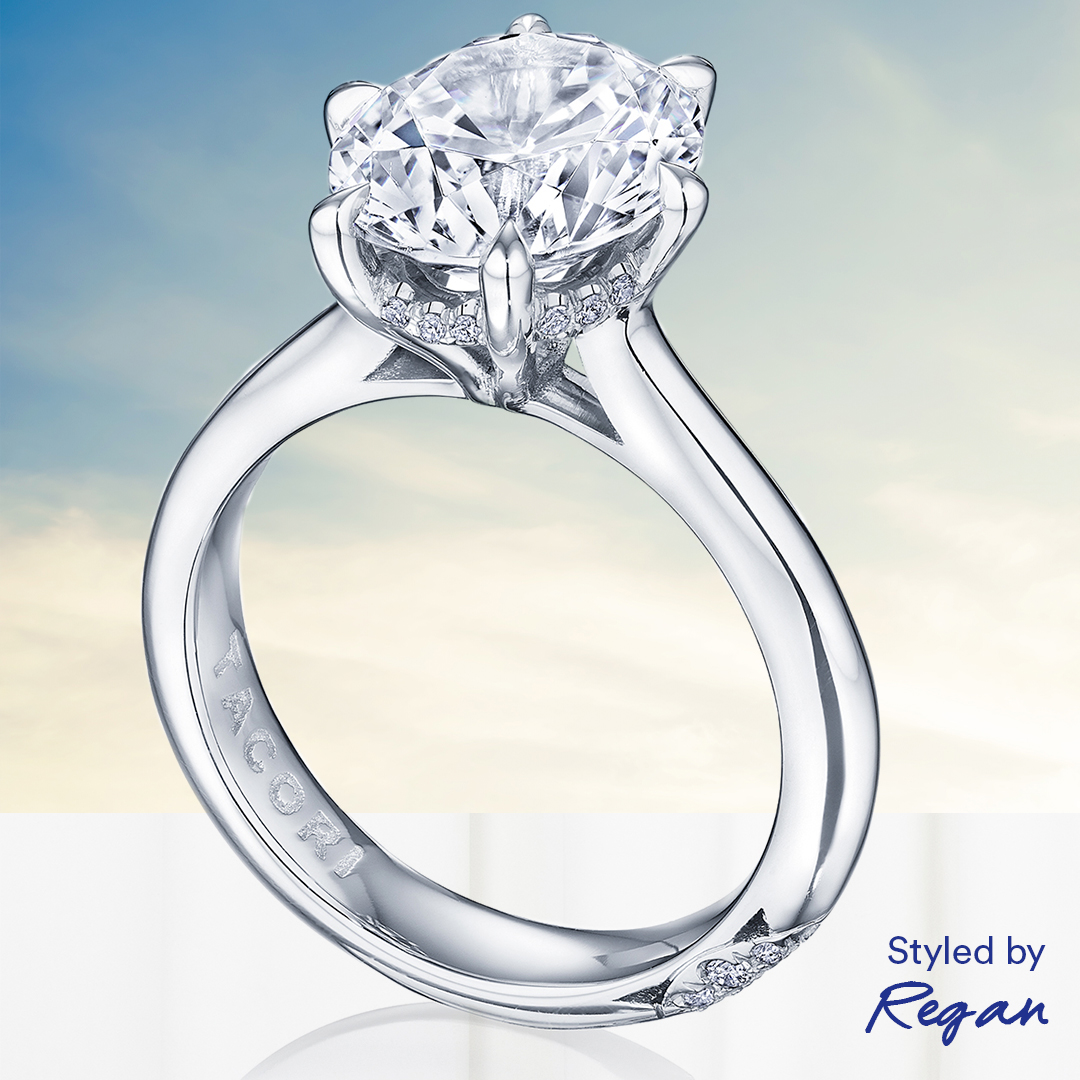 RoyalT
$3,890.00
USD
IN PLATINUM
Not including center diamond
Designer Note: Regan's choice is one of our newest RoyalT rings, the Founder's ring, named after our founder, Haig Tacorian, who created this design himself, as the antidote to a plain solitaire from anywhere. The Founder's Ring offers clean lines and elegant simplicity of a classic solitaire, but with the Tacori touch that makes all the difference. Be sure to ask to try this ring on in person – like any designer piece, it comes alive when worn!
When choosing three-stone engagement rings, she states "I rarely wear any jewelry, so I love the simplicity of the Simply Tacori line. This one is my personal favorite. Love the beauty and intricacy of the ring- truly all in the details!"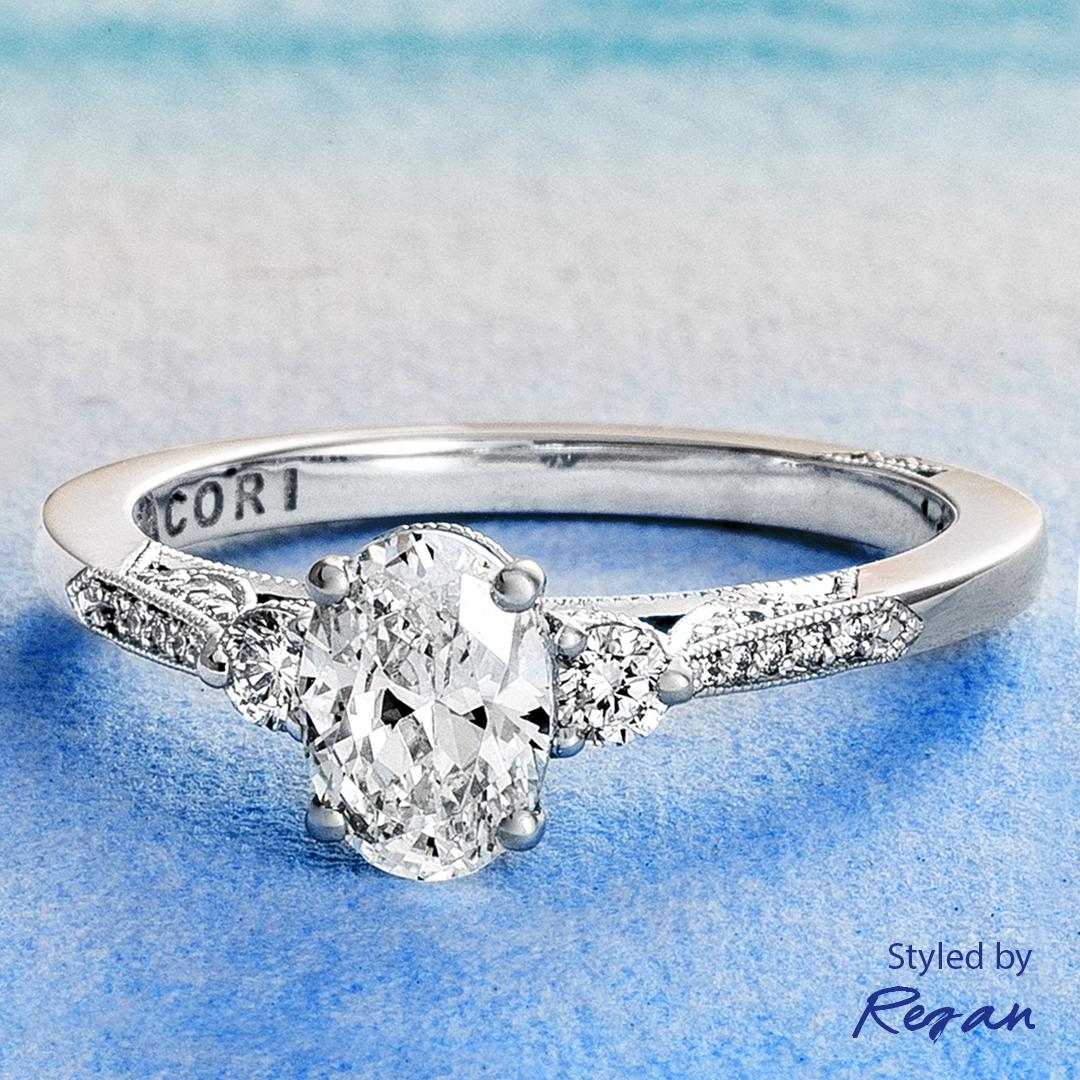 Simply Tacori
$4,290.00
USD
IN PLATINUM
Not including center diamond
In another styling challenge, discover the diamond trend we didn't see coming. There's a new Princess in town: the square shaped, brilliantly-cut princess cut diamond. This has been one of our most requested diamond shapes this year with its crisp, clean, symmetrical lines delivering a disco of diamond brilliance. Several of our Tacori stylists selected their favorite Princess cut engagement rings. Here's what Regan loved, and why: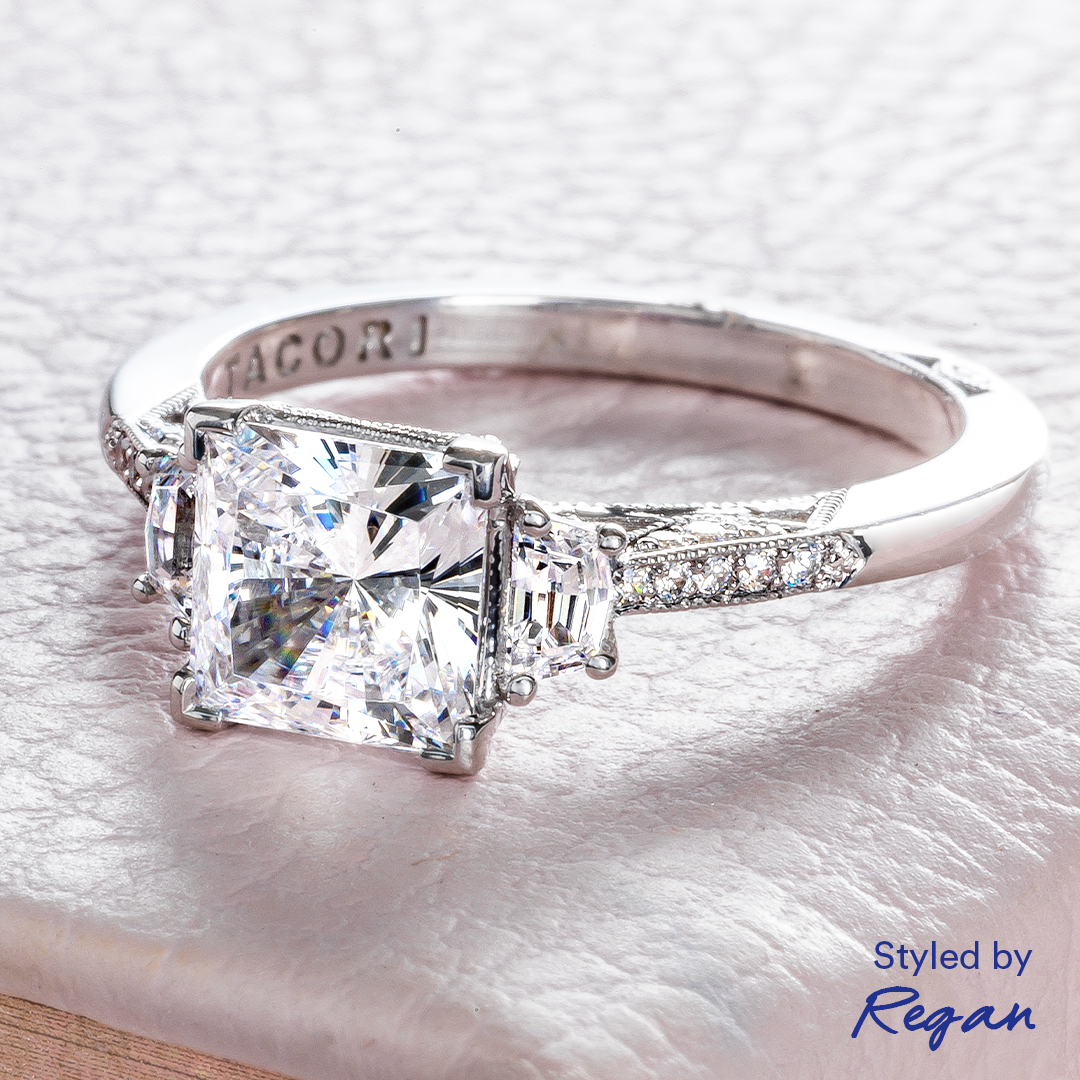 Simply Tacori
$4,990.00
USD
IN PLATINUM
Not including center diamond
Regan selected style no. 2659PR because "I am a simple girl so it fits me perfectly. It's all in the details for me on this ring ."
Want to see more princess cut diamond ring options? See the Styled By Christine choices, and the Styled by Jocelyn choices.
Or, discover out more princess cut rings to love with The Diamond Trend We Didn't See Coming, or fall in love with the oval diamond shape with 6 Things You Should Know About Oval Diamonds or even learn a little about Cushion Cut Engagement Rings.
Have questions or looking for more options? Leave a comment and let us know! xo